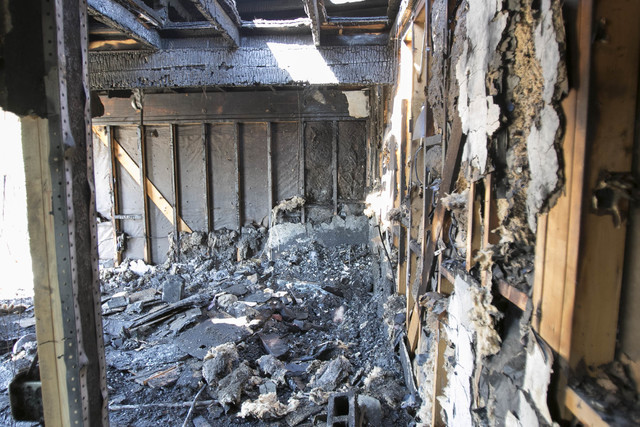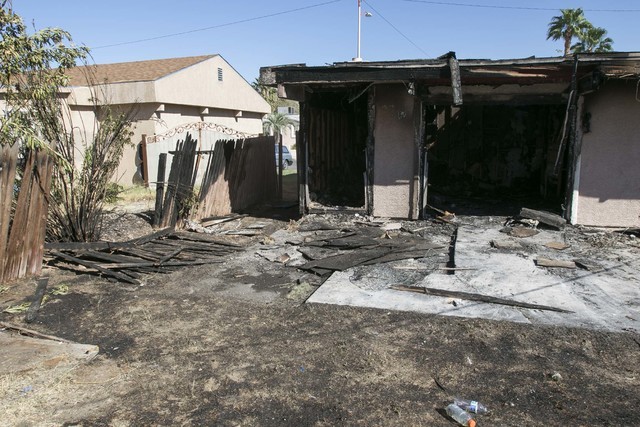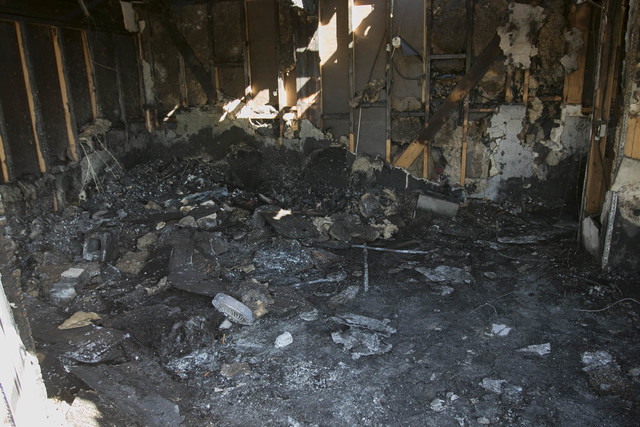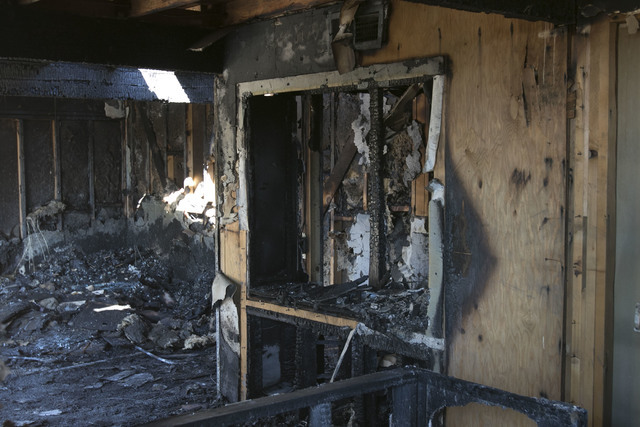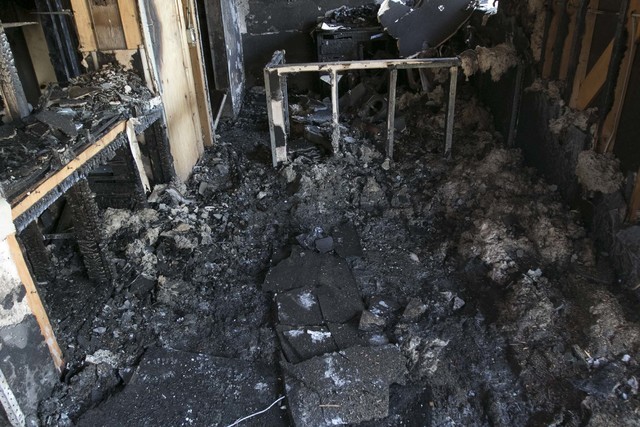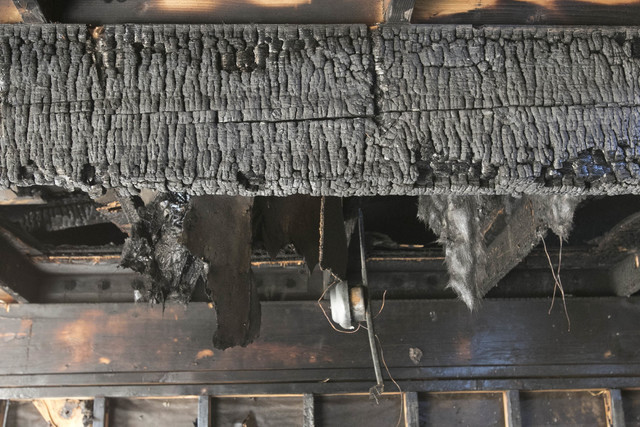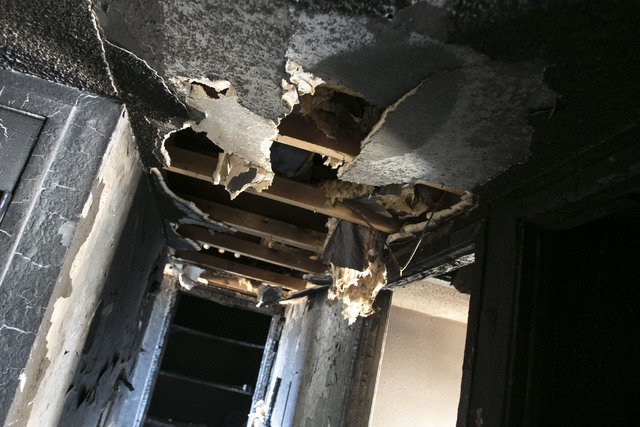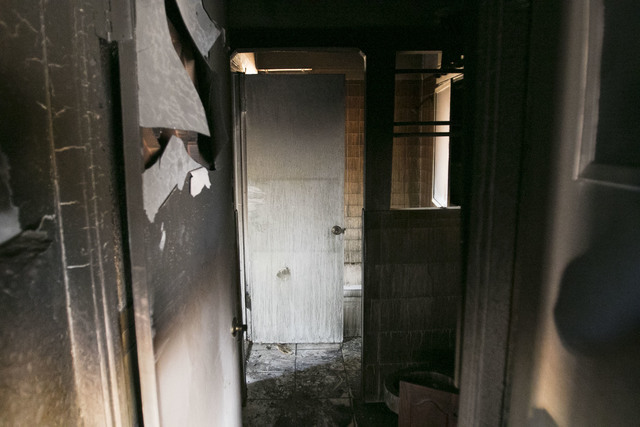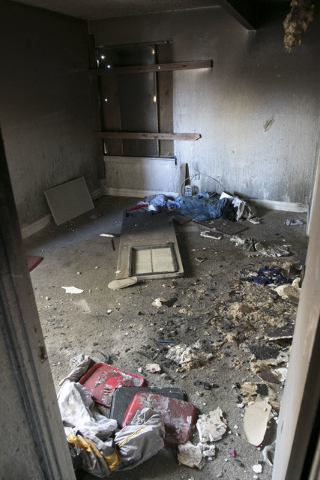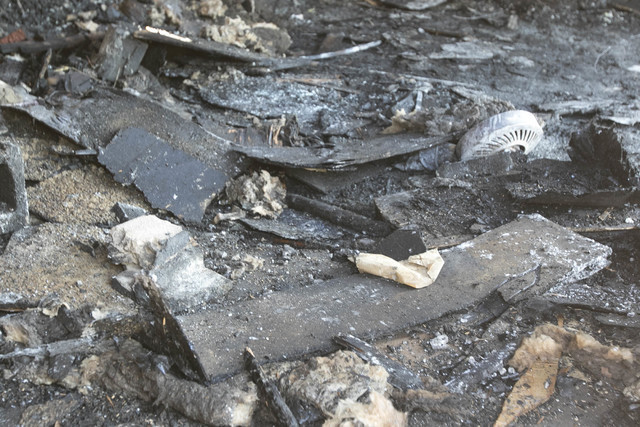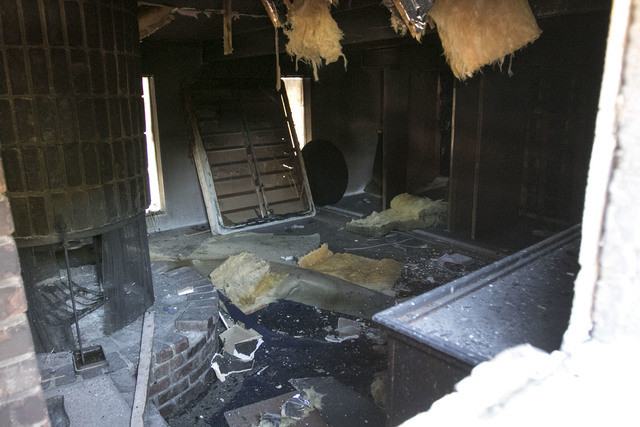 The Las Vegas Fire Department responded to a fire at a vacant central valley home early Tuesday morning, where windy conditions caused the fire to flare up again.
Firefighters received a call about 1:20 a.m. from a person several streets over from the fire who could see the smoke and glow of the flames, department spokesman Tim Szymanski said.
The fire department had to drive around the neighborhood before finding the fire at 3812 Budlong Ave., near U.S. Highway 95 and Charleston Boulevard.
Firefighters arrived at the residence where the fire had spread from inside the single-story, wood frame house to the backyard through a sliding glass door. The fire was under control in about 10 minutes, Szymanski said.
Neighbors told fire investigators that squatters have been seen going in and out of the building, according to the department.
Firefighters did not initially realize that the house has two roofs — a flat roof and a pitched roof. An ember may have made its way into the void area between the roofs and caused more fire and smoke as winds picked up.
"One ember can make the fire flare back up again," Szymanski said.
These conditions are consistent with Tuesday's red flag fire warning, which means the dry and windy conditions could lead to extreme fire behavior, according to the National Weather Service.
The cause of the fire is under investigation and damages are estimated at $75,000.
A unit will remain at the scene because of windy conditions, Szymanski said.
No one was injured.
Contact Lawren Linehan at llinehan@reviewjournal.com or at 702-383-0381. Follow @lawrenlinehan on Twitter.