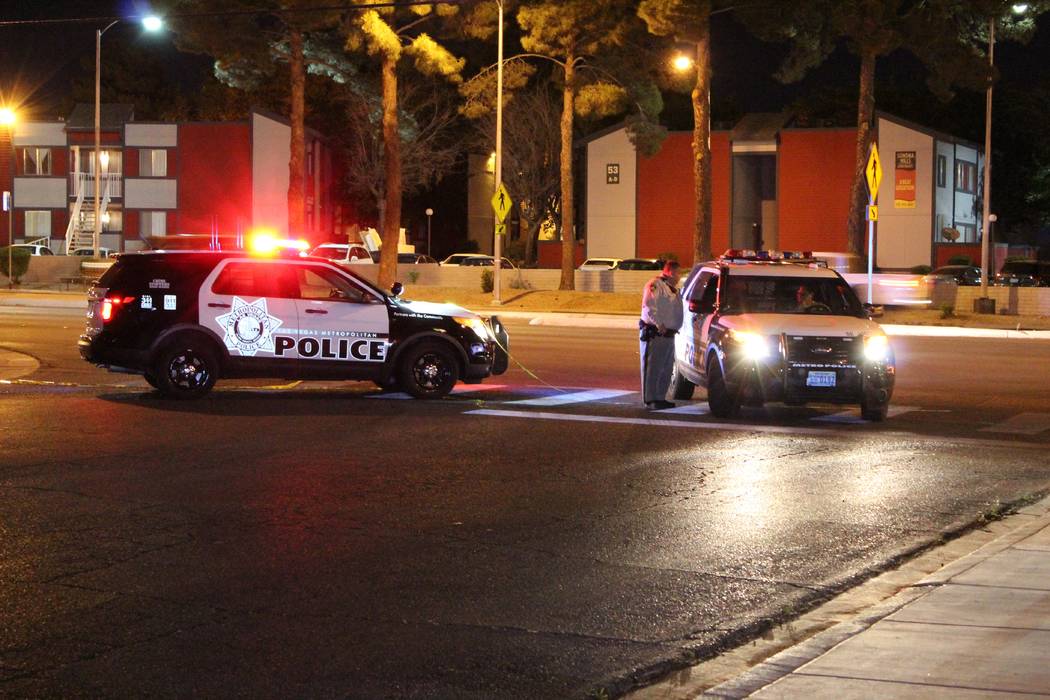 A man is in custody early Friday morning after a hours-long barricade in the southeast valley.
About 9:30 p.m. Thursday police were called to the 5000 block of Morris Street, near Tropicana Avenue and Nellis Boulevard, according to Metropolitan Police Department Lt. Daniel Alvarado.
A man at the scene told police he was pistol-whipped by another man, who ran into another house.
That man refused to leave, Alvarado said, and took a woman and child hostage inside the home.
Metro SWAT officers arrived at the scene, and the woman and child eventually walked out of the home, Alvarado said. They were unharmed.
The man was taken into custody without incident about 12:30 a.m. Friday, he said.
At 1:30 a.m., officers were seen grouped in the parking lot of a business on Morris and Tropicana. Shortly after, SWAT and most of the officers left the scene, and police took down the crime scene tape blocking off the entrance to the neighborhood.
Contact Max Michor at 702-383-0365 or mmichor@reviewjournal.com.Follow @MaxMichor on Twitter.