Woman killed in crash near Strip identified
Updated April 7, 2017 - 7:20 pm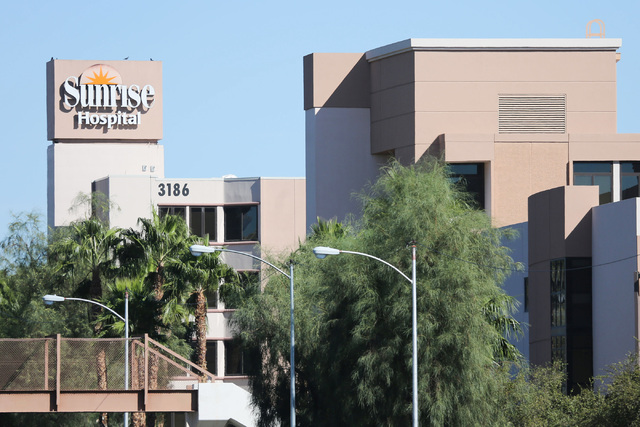 The woman who was killed after a traffic collision near the Strip on Monday night has been identified.
Jessica Fisher, 27, from Moreno Valley, California, died after a three-car crash on Tropicana Avenue, east of Deckow Lane near Koval Lane about 7:40 p.m., according to the Metropolitan Police Department.
According to police, Fisher was sitting in the passenger seat of a Mercedes-Benz E320 that was traveling west on Tropicana Avenue in the left-turn lane to the Atlantic Aviation Terminal on the south side of Tropicana Avenue. The driver of the Mercedes-Benz failed to yield the right of way and crossed the path of a Nissan Altima traveling east on Tropicana Avenue.
The Altima struck the passenger side of the Mercedes-Benz, causing it to rotate in a clockwise direction before it was struck again on the driver's side by a Toyota Camry, also traveling east on Tropicana Avenue.
Fisher was taken to Sunrise Hospital and Medical Center with life-threatening injuries; she later died.
The driver of the Mercedes-Benz remained at the scene and did not show any signs of impairment.
This is the 34th traffic-related fatality in Metro's jurisdiction for 2017.
Contact Jessica Terrones at jterrones@reviewjournal.com or at 702-383-0381. Follow @JessATerrones on Twitter.