2017 traffic deaths down, pedestrian fatalities up in Nevada
Updated February 10, 2018 - 10:39 am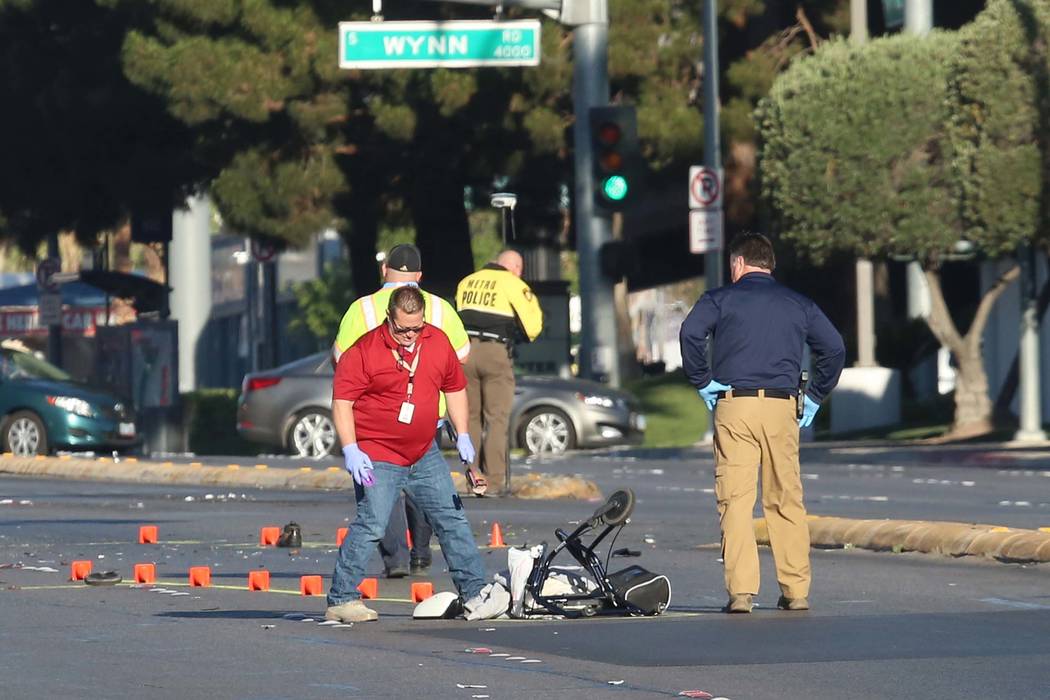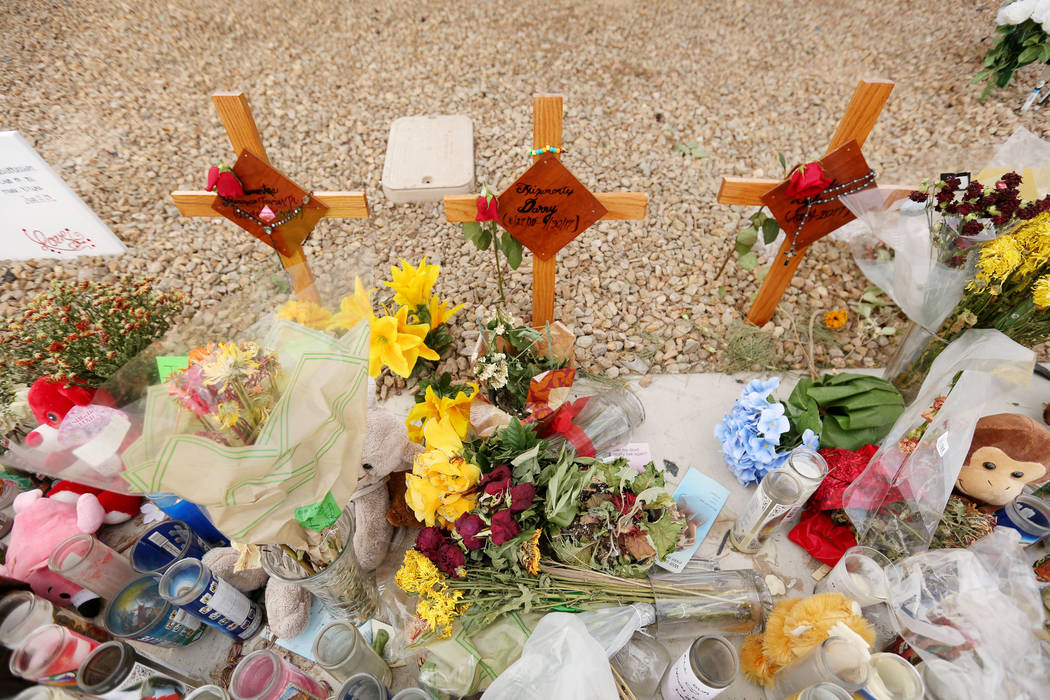 Traffic deaths across the state decreased for the first time since 2011, but more pedestrians died in Nevada than at any point in the state's history, officials announced Friday.
Twenty-four fewer people were killed on Nevada's roads last year than in 2016, the Nevada Department of Public Safety announced at a press conference. In 2017, 305 died in crashes statewide compared with numbers from 2016, when 329 people died on the roads, department data shows.
Authorities attributed the drop to education, enforcement and an increased ambulance presence in the Las Vegas Valley. Officials also said they are renewing efforts to protect lives.
The Nevada Highway Patrol stressed wearing seat belts, driving sober, obeying speed limits and paying attention to the roads.
"All the stuff that you hear all the time, we need to reiterate that," spokesman Jason Buratczuk said.
The traffic deaths decreased even while the state's population increased, Buratczuk noted. That's good, he said, while adding there is still room to improve.
Pedestrian deaths remain an issue
Although traffic fatalities were down overall in Nevada, pedestrian deaths continued to be an issue in 2017, Nevada Department of Public Safety spokesman Andrew Bennett said.
They jumped statewide to 100 in 2017, up from 80 in 2016, department data showed. Authorities are partnering with UNLV and law enforcement agencies across the state to address the increase, Bennett said.
Clark County pedestrian deaths significantly contributed to the increase, as the county saw roughly 37 percent more pedestrians killed in 2017 than in 2016.
Las Vegas police investigated 65 of the 78 pedestrian deaths in Clark County last year, said Sgt. Paul McCullough, who works in the Metropolitan Police Department's fatal crash team.
Pedestrians' lives are in danger any time they enter the roadway, regardless of whether they have the right of way, McCullough said. Take the extra second to check the roads and treat them as if they were moats filled with sharks, he suggested.
"Would you be so willing to just walk out into the roadway if there were sharks out there?" McCullough said.
DUI-related deaths drop
DUI-related deaths fell about 33 percent in Clark County from 2016 to 2017, and about 45 percent across Nevada, the data indicates.
A state law enacted last year requires DUI offenders to install a device in their vehicles that prevents vehicles from starting if the device detects alcohol in the driver's system.
Even with fewer DUI-related deaths, McCullough warned drivers to stay sober.
"If you're impaired, my team is gonna throw the book at you," he said.
Contact Mike Shoro at mshoro@reviewjournal.com or 702-387-5290. Follow @mike_shoro on Twitter.
Related
Clark County traffic deaths down, pedestrian deaths up in 2017
2017 was deadliest year for pedestrians in Las Vegas Valley
Pedestrian fatalities hit an all-time high in Clark County