Growth spurt turning Mesquite into 'Little Vegas'
August 6, 2017 - 10:25 am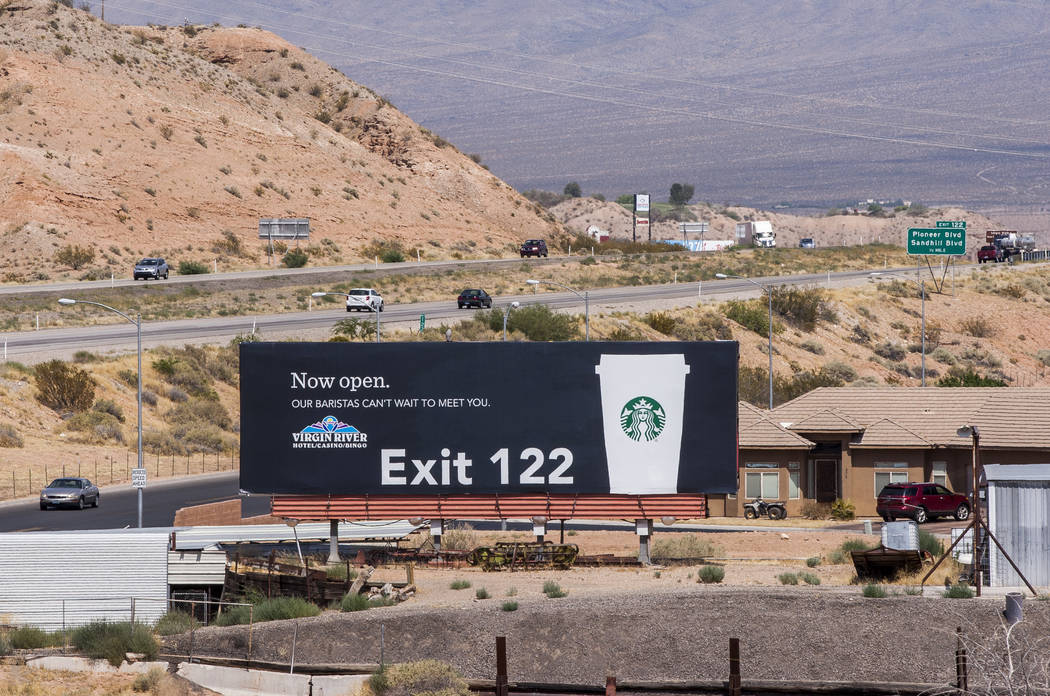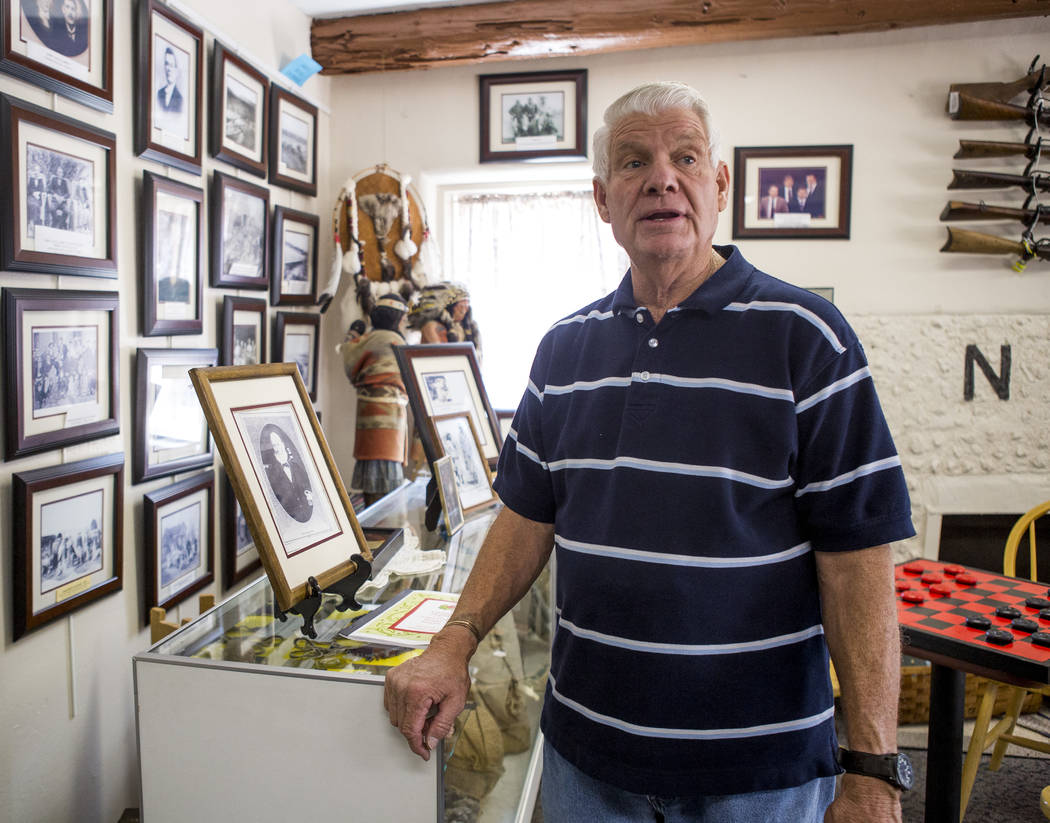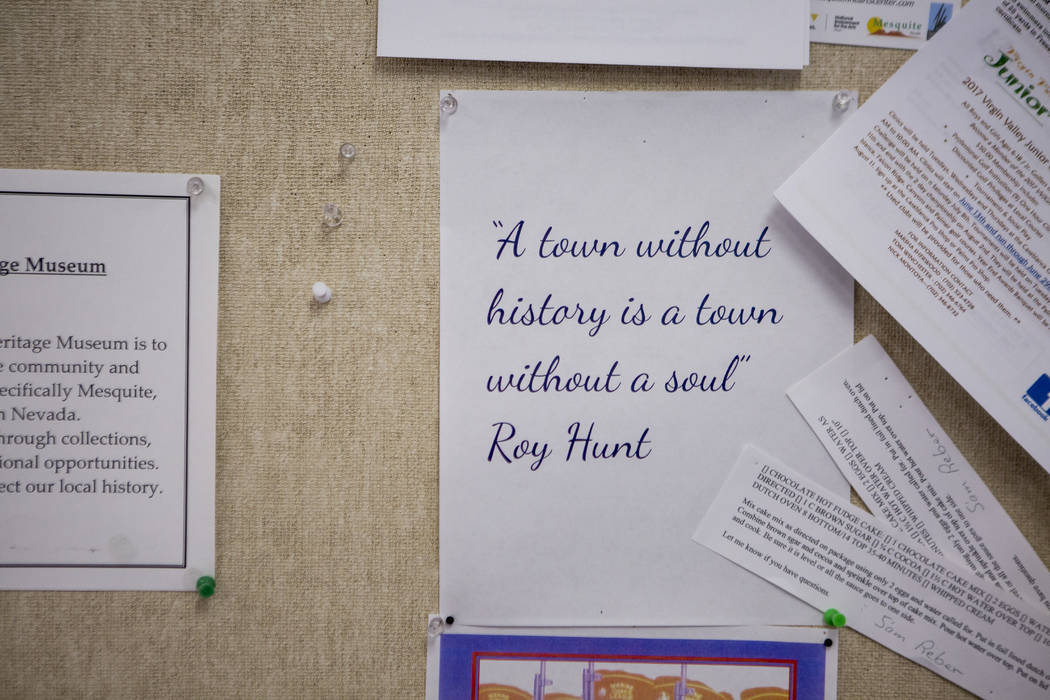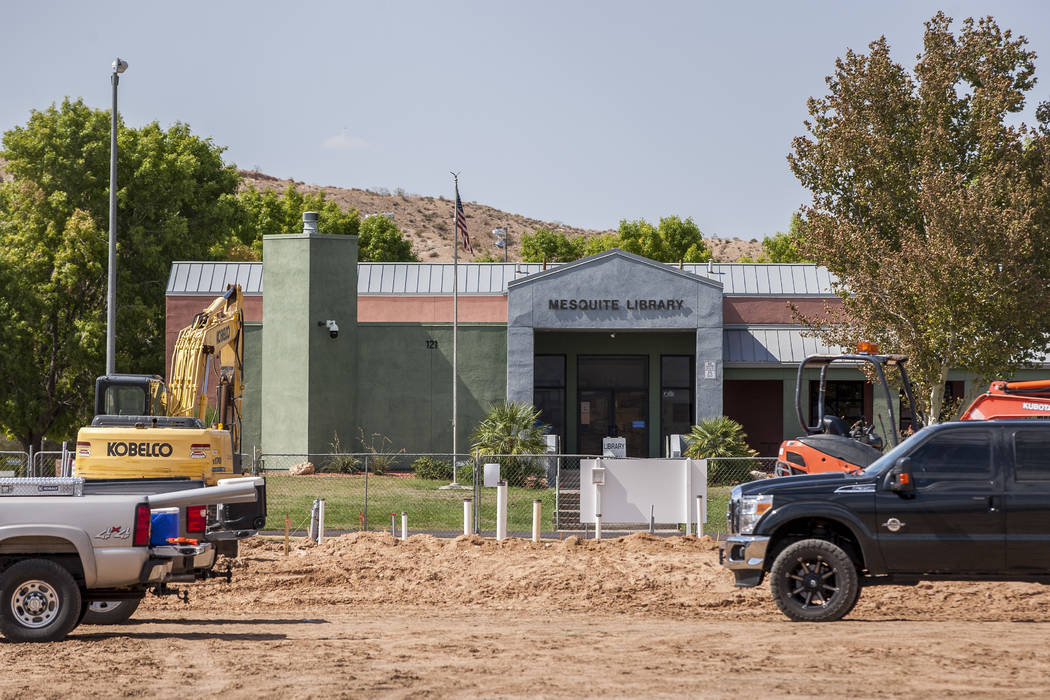 MESQUITE — Protruding from a sea of tile roofs, the Starbucks billboard serves as a constant reminder that little Mesquite isn't so little anymore.
"Now open," it reads.
Then there's the Jack in the Box, the Del Taco, the Domino's Pizza, the Dairy Queen.
Between 2011 and 2016, the town that housed 800 at its 1983 incorporation grew nearly 15 percent, from about 15,200 to 17,900, according to recent U.S. Census Bureau numbers.
Nevada population experts say the city, which borders Arizona and sits about 40 miles from Utah's quickly growing St. George, houses closer to 20,000 during the winter months, when "snowbirds" from colder states take up residence in Mesquite's warmth.
But with more people comes more traffic, pressure on city services and the threat of growing crime, locals say. And while many celebrate the opening of chains like Walmart, others worry that locally owned businesses are suffering as a result. At noon on a recent Tuesday, Bella's Pizza, a local staple for two decades, sat nearly empty.
Still, residents remain hopeful that more people will mean more business and an influx of jobs for young adults who often, unemployed, flee Mesquite in search of opportunity.
Early Mesquite
A grape-drying rack repurposed into a picture frame hangs in Mesquite's Virgin Valley Heritage Museum, a reminder of the city's pre-World War II raisin industry, which later was taken over by dairy.
There were thousands of cows in the rural town when Val Woods, 68, was born there in 1949 to one of Mesquite's 40-some families.
"I knew everybody," said Woods, pointing to a photograph on the museum's wall of the 1919 house he grew up in. "I knew the dogs' names. I knew the horses' names."
Back then, homeowners kept their doors unlocked and watched over the town together. A local nurse ran a clinic out of the 2,025-square-foot, 76-year-old brick building now converted to a museum. There, she delivered the town's newborns.
And when Woods graduated from high school in 1967, his 36-student class was the town's biggest yet.
Today, Mesquite, though it largely lacks traffic signals and other fixings of a proper city, graduates nearly 200 students from its high school each year. There are apartment complexes, casinos and a newly built sports resort.
"A lot of people didn't want it to grow," Woods said.
He's not one of them.
"I knew it eventually had to get bigger," he said. "You have to move on. You can't be like that all the time."
A period of growth
Compared with his peers, Woods is a progressive. He loves the new Walmart. He visits daily, even if just to walk around.
But Frank Wright, a museum volunteer who moved to Mesquite from Salt Lake City to retire in 2002, isn't keen on the increased traffic and development.
"When we first moved here, it wasn't bad at all," Wright said. "And that's something I liked. It didn't matter what time of day it was or what day of the week, we didn't have any problem getting anywhere. And then it just gradually increased."
The average age of Mesquite's residents is 53 or 54, and with eight golf courses and clubs, warm weather year-round and a general quiet — compared with nearby Las Vegas and St. George — the city on the northeast edge of Clark County has become a retirement destination.
"If you wanted some of the benefits of Nevada and you're willing to drive a bit through the gorge, it's really close (to Utah)," said Robert Lang, executive director of UNLV's Lincy Institute, a center for researching state policy. Interstate 15 runs through the Virgin River Gorge in Arizona, connecting St. George and Mesquite.
New residents, Lang said, like lower property taxes, small-town prices and little crime.
But lifetime residents worry that newcomers will bring with them a desire to duplicate their old hometowns, said Jimmie Hughes, the 78-year-old Mesquite lifer who helped kick-start its expansion as the city's first mayor in 1983.
"We had been like the redheaded stepchild to the third wife to the county for 100 years. All they would do is just throw us a bone once in awhile," Hughes said. "So when it got so we could make our own decisions, things just decided to go better."
Now in his retirement, Hughes joins a gang of five or six men at the local Jack in the Box for lunch every day to "solve all the world's problems, up to today," he joked. It's a tradition they've upheld for about 20 years.
On the recent Tuesday afternoon, as the men dispersed around noon after an early lunch, Hughes, with a light-brown wooden cane bouncing in his hand, stayed to chat with friend Tuffy Ruth.
Mesquite residents voted for Hughes because he envisioned a small town, where every family could own a couple acres of land and a few farm animals, he said.
Then the developers came. Casino resorts sprang up, tourists passing between Las Vegas and St. George made Mesquite a stopover destination, and houses popped up left and right, Hughes and Ruth remember.
From boom to bust
Years of growth suddenly stalled when the Great Recession hit a decade ago. Construction came to a halt, the city downsized its staffing, and the community, with roads and buildings built to handle a population of 35,000, became overbuilt for its size.
"When I first came to Mesquite in 2005, it was booming," said city development services director Richard Secrist. "Prices were really high. You could hardly afford to buy anything here."
Because the city's infrastructure is still relatively new, Secrist said, the city isn't feeling the impact an increasing population can sometimes have on streets and city fixtures.
Now, residents say Mesquite is following the economy's upward trend once again. Locals are building new homes — the city doled out 322 permits for single-family homes in 2017, the most it has approved since 2008 — a new library is under construction, and businesses, including a local recreational vehicle service center, are again setting up shop in Mesquite.
And though Secrist said residents do not want explosive growth, a steady stream of new business and inhabitants is positive for bringing jobs outside the casino and resort industry.
Local business owners say they rely on an established reputation to keep from being pushed out of the market. For Staci Frei, owner of Valley Curls, that's enough to keep customers coming.
But Pablo Vielman, who owns Bella's Pizza, said the Domino's Pizza 2½ miles away is putting a strain on profits.
For two years, during the recession, Bella's shuttered its doors before striking a deal on an inexpensive lease at the Riverside Commercial Center.
In three years, the lease expires. Fearing the return of chains like Papa Murphy's and Little Caesar's — "They killed me," Vielman said — the business owner may spin his last pie and hit the road.
New industries
Heritage Museum docent Pete Clayton, who left Michigan in 1999 for Mesquite, said the city is bracing for its next big thing: sports.
The Rising Star Sports Ranch Resort, with its air-conditioned soccer and baseball fields and volleyball and basketball courts, opened in May with the promise to lure more families to the aging town.
But it's not enough, locals say, to broaden the job market for recent high school and college graduates living in Mesquite.
The city's new marijuana dispensary, Deep Roots Harvest Dispensary, helped employ some locals, City Manager Andy Barton said. The city also added 13 positions this year to handle growing demand.
"We'd like to see more families with kids in Mesquite, and well, there's some of that, obviously, but they need jobs," Secrist said. "It's happening, but it's happening slowly."
'Little Vegas'
Star Pitts' mother traveled the 40 miles through the river gorge to give birth at the St. George hospital. In 1987, it was the closest facility to Mesquite.
Save for a 10-year stint in Las Vegas, Pitts has lived most of her life in Mesquite.
But now the "friendly" town she once knew is overcrowded, Pitts said. She doesn't feel safe leaving her door open and letting her nine young children roam free. And she's dismayed at the gas stations and car shops taking over land once used for farming.
"There's houses going up like there's no tomorrow. You don't know your neighbor," she said. "It's becoming a Little Vegas."
Even CasaBlanca Resort, which opened in Mesquite in 1995, advertises itself with the slogan "Like Vegas used to be."
So within the next year, Pitts thinks she'll pack up and head for Windsor, California. Its population was about 27,000 in 2015, but she hears it's safer for her kids.
And though the closest Walmart to Windsor is 15 minutes away, Pitts said she won't mind the drive.
Contact Jessie Bekker at jbekker@reviewjournal.com or 702-380-4563. Follow @jessiebekks on Twitter.
Mesquite at a glance
Population: 17,900, according to U.S. Census Data.
Average age: 53 to 54.
Number of households: Nearly 7,000.
Incorporated in 1983, when the population was about 800.
Distance from Las Vegas: about 80 miles.