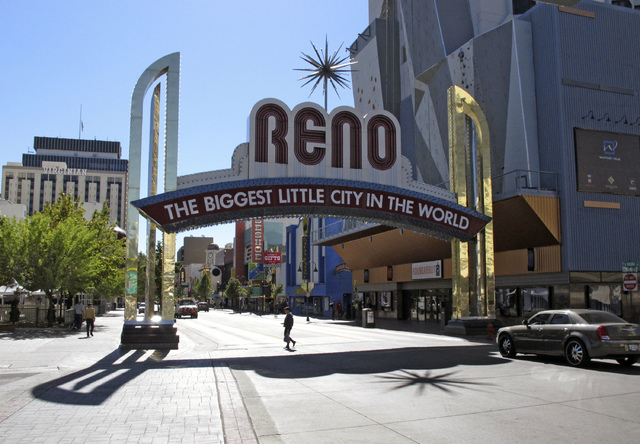 RENO — The heat wave that's sending the mercury soaring past the century mark across much of the West has broken a 71-year-old record in Reno.
The National Weather Service says the high temperature reached 104 degrees on Wednesday at Reno Tahoe-International Airport. That shatters the old record of 101 set in 1946.
It's the 11th time this summer the high has reached triple digits in Reno — two shy of the record of 13 times set during 1972.
Reno's high is expected to reach or surpass 100 again Thursday and Friday.
On Tuesday, the Reno airport tied the record of 103 set in 2000. The normal maximum high for Reno for the month of August is 90 degrees.
The highest temperature ever recorded in 80 years of record-keeping at Reno-Tahoe International Airport was 108 degrees. That happened July 5, 2007, and on consecutive days in July 2002.
Reno's minor league baseball team offered a "hotflash" special on select tickets due to the record-breaking heat wave in the region. The discount was based on the high of 105 degrees forecast Wednesday.
Left field reserved seats will go for $10.50 instead of the normal $18 for the Aces' games against the Nashville Sounds Thursday through Saturday. The Aces are the Arizona Diamondbacks' Triple A affiliate.