Nevada's population growth rate rebounded in 2016, trailing only Utah in US
December 20, 2016 - 4:15 pm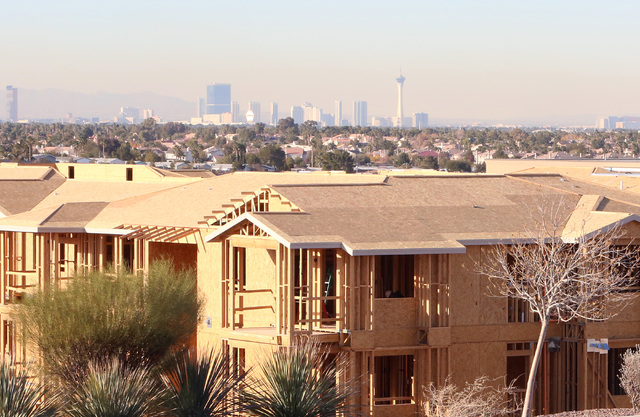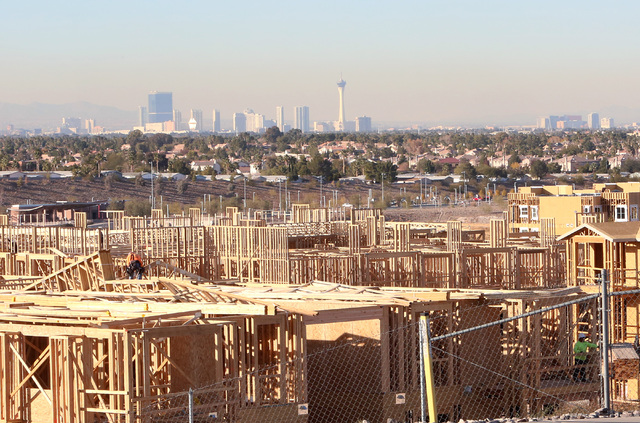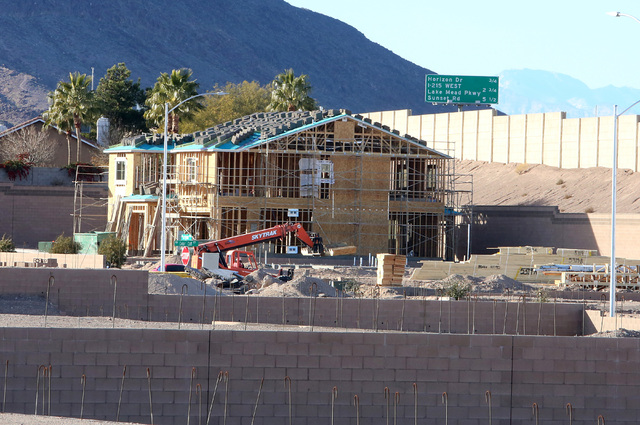 Call it the Great Basin boom.
Utah and Nevada ranked as the nation's two fastest-growing states over the past year, according to U.S. Census Bureau population estimates for 2016 released Tuesday.
Utah's population grew by just over 2 percent while Nevada's added 1.95 percent from July 1, 2015, to July 1 of this year. That brought Nevada's population to 2.94 million, up 56,300 from the previous year, the bureau said.
At this rate, Nevada could welcome its 3 millionth resident in 2017.
Nevada State Demographer Jeff Hardcastle said growth in the state has not returned to pre-recession rates.
"We are growing substantially, but we're not growing at the same clip as we were," he said.
Nevada was the nation's fastest-growing state for 19 years in a row before being bumped off by Arizona in 2007. Nevada was back at No. 1 the following year, but fell down the list when the housing market collapsed amid the Great Recession.
The state's current growth spurt is still largely driven by economic activity in Clark County, Hardcastle said, though Northern Nevada has received a boost in migration as a result of the Tesla Gigafactory project east of Reno and an influx of transportation warehousing.
Nevada's population is also growing the old fashioned way, with births now accounting for a significantly larger share of the increase.
From 2000 to 2006, births were responsible for about 21 percent of growth in Nevada. Now it's more like 37 percent, Hardcastle said.
Utah's addition of 60,585 new residents pushed that state over the 3 million mark for the first time, Census officials said.
Hardcastle's population and growth rate projections for Nevada are slightly lower than the Census Bureau estimates. He doesn't expect the state to top 3 million residents until 2018 at the earliest.
According to the Census Bureau report, the fastest growing states behind Utah and Nevada were Idaho (1.83 percent), Florida (1.82), Washington (1.78), Oregon (1.71), Colorado (1.68) and Arizona (1.66).
"States in the South and West continued to lead in population growth," Ben Bolender, chief of the Census Bureau's Population Estimates Branch, wrote in a statement accompanying the report. "In 2016, 37.9 percent of the nation's population lived in the South and 23.7 percent lived in the West."
North Dakota, which had been the fastest-growing state for the last four years in a row, tumbled out of the top 10 after its oil and gas boom cooled significantly.
Eight states — Connecticut, Illinois, Mississippi, New York, Pennsylvania, Vermont, West Virginia and Wyoming — lost population over the past year. Two states with declining populations in the previous year, Maine and New Mexico, saw slight increases in the latest estimates.
The overall U.S. population grew by 0.7 percent to 323.1 million.
The Census Bureau will provide additional population data for the period for counties, cities, towns and metropolitan and micropolitan statistical areas, as well as demographic breakdowns, in a series of reports in 2017.
Contact Henry Brean at hbrean@reviewjournal.com or 702-383-0350. Follow @RefriedBrean on Twitter.
RELATED: Nevada could gain almost half a million residents by 2015, state report says