Mount Charleston wildfire reduced to 3,040 acres, Forest Service says
Updated June 29, 2020 - 8:56 pm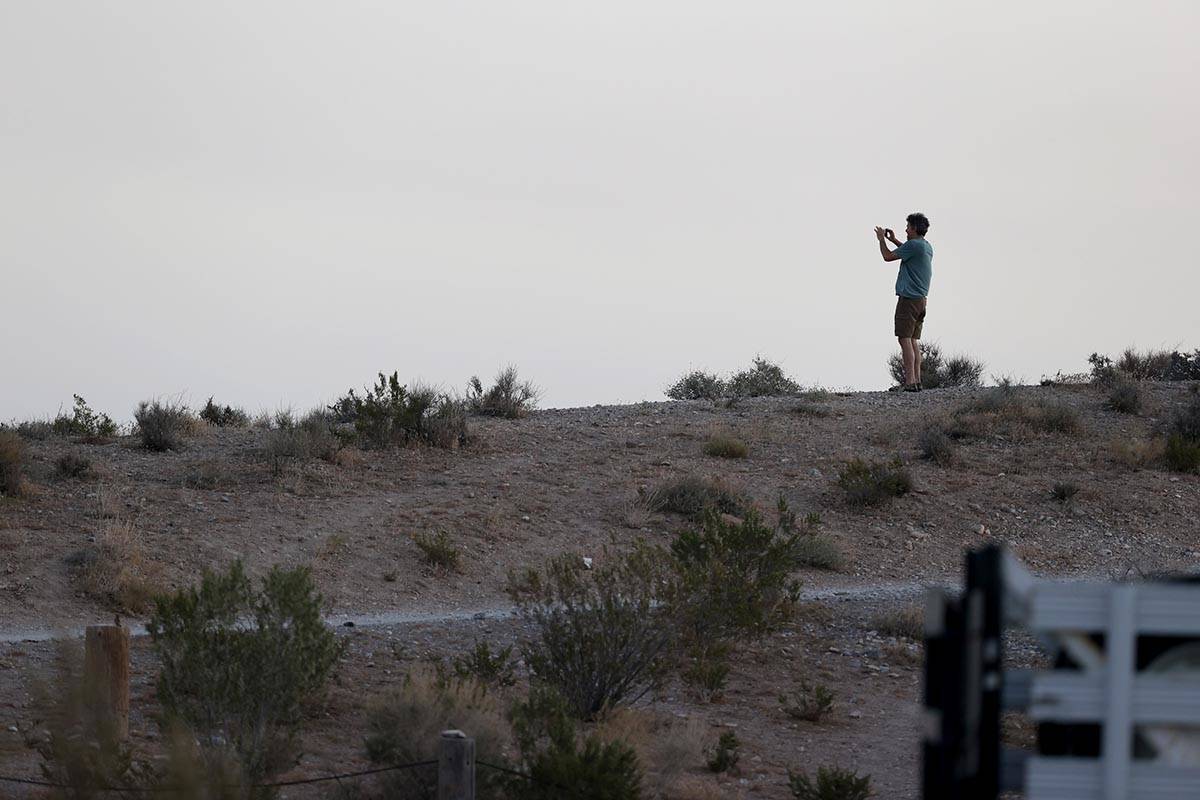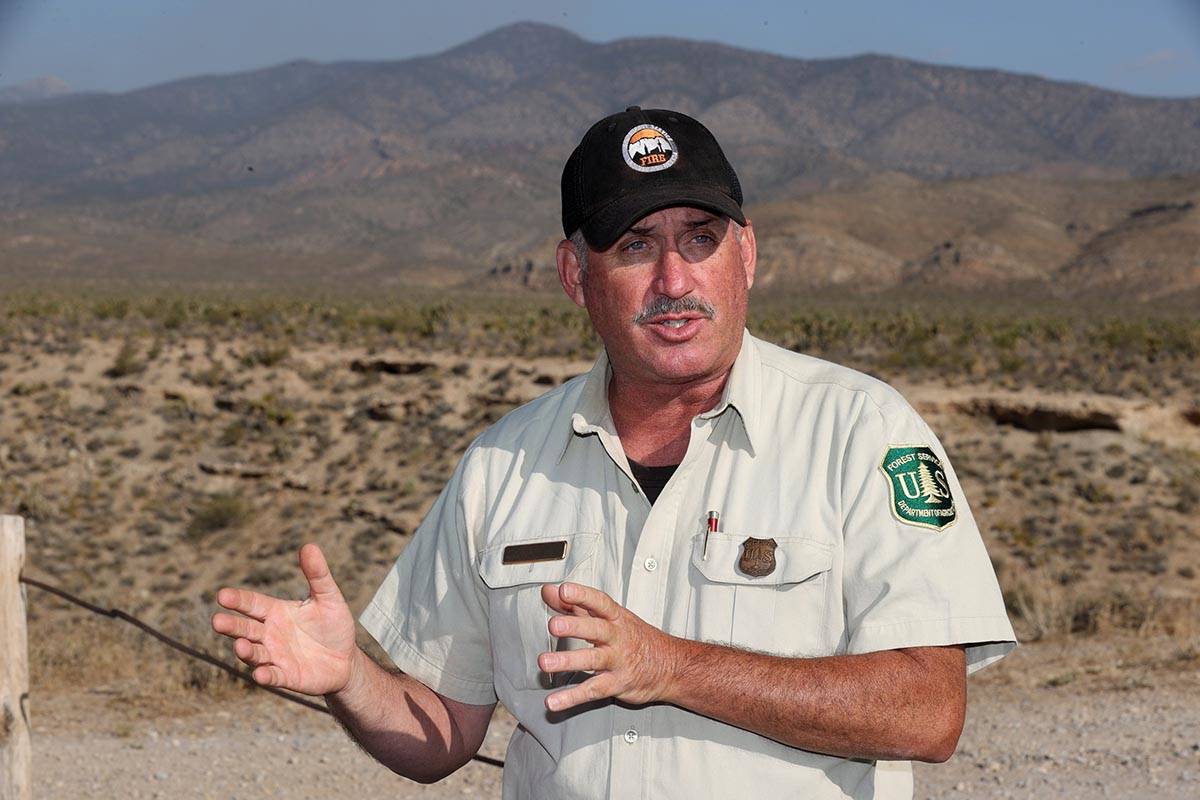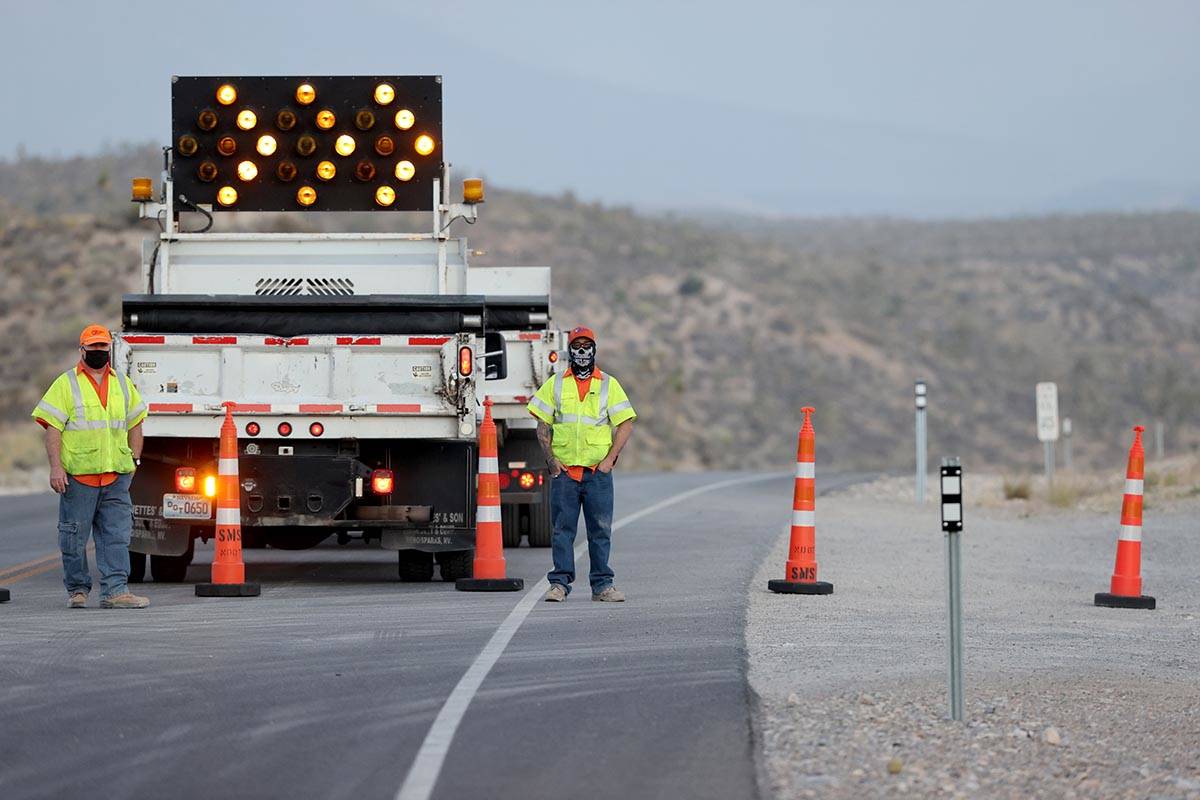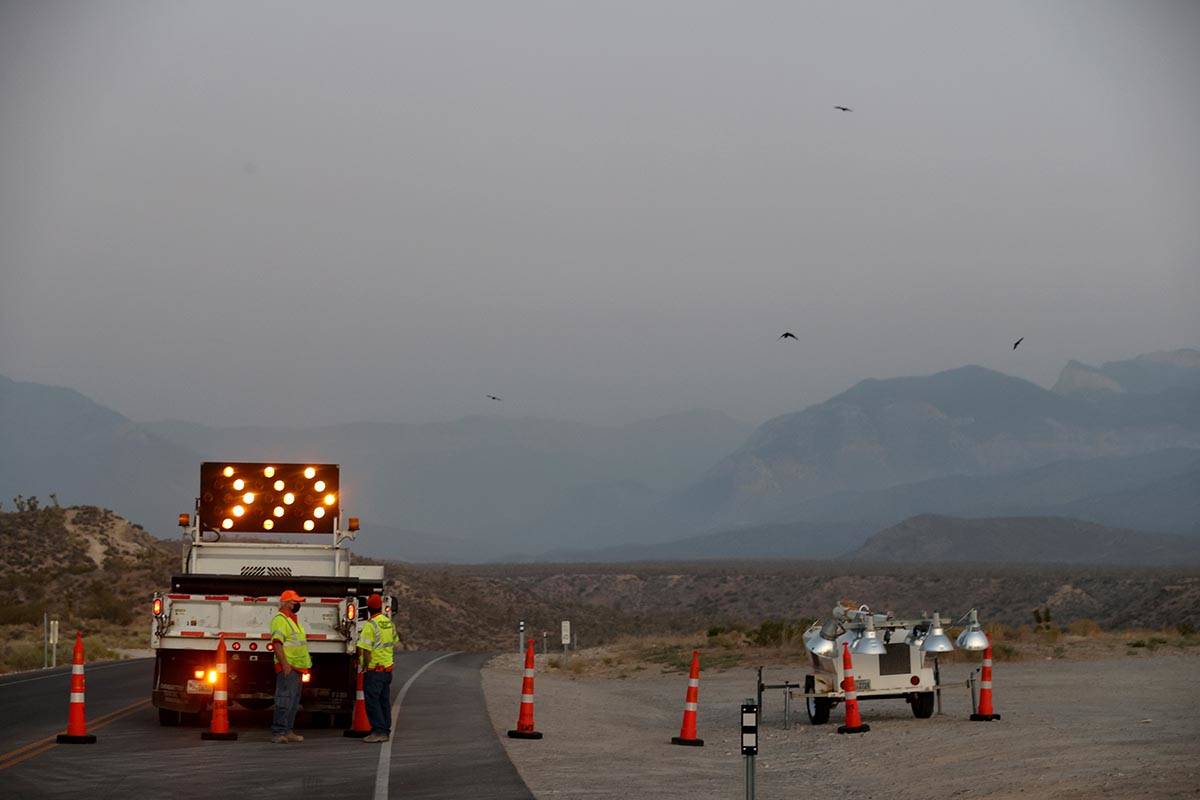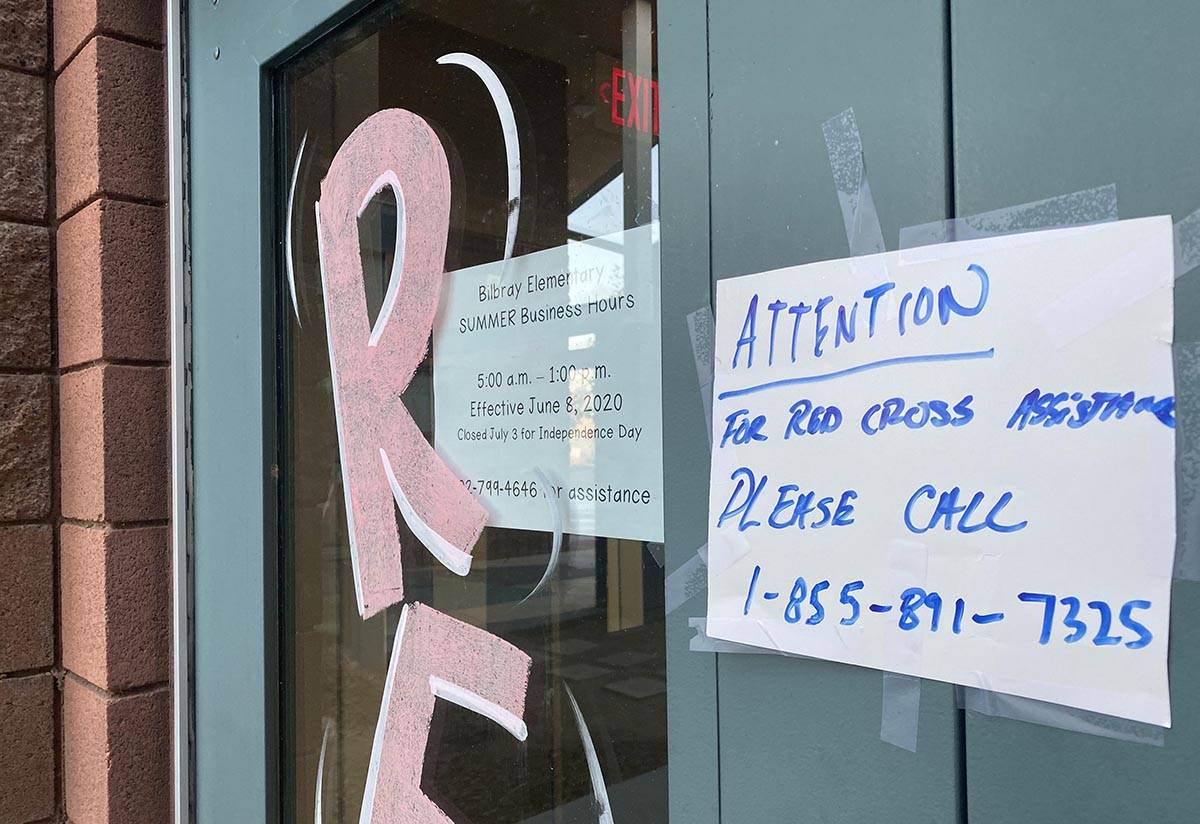 The size of the wildfire on Mount Charleston was reduced to 3,040 acres on Monday afternoon "due to more accurate mapping," according to the U.S. Forest Service.
The Forest Service previously said the Mahogany Fire covered 5,000 acres. It started as a 10-acre brush fire near the Mahogany Grove Campground about 2:40 p.m. Sunday and "was likely human caused," said Ray Johnson, a fire prevention officer with the Forest Service.
The blaze did not grow overnight but remained at zero percent containment, Johnson said Monday, adding that it "will not be contained today, and it may not be contained for a few days."
However, there were positive developments with the weather. Strong winds the day before had fueled the blaze and hindered firefighters' ability to combat it from the ground and prevented them from using aircraft.
Firefighters started their air assault on the blaze Monday morning with "crop duster-size" aircraft and later with larger air tankers, Johnson said.
He said he expects the percentage of containment to go up Monday night once crews come back down the mountain and provide updates.
"The weather conditions have been favorable for us today, as opposed to yesterday," Johnson said, referencing little to no wind and low mountain temperatures. "We're really optimistic today."
Johnson said there were 40 to 50 mph gusts on Sunday. He said the overnight temperature dropped to 41 degrees, which helped reduce the "intensity of the fire."
Smoke could hardly be seen on Mount Charleston on Monday afternoon, just 24 hours after the blaze broke out and sent up a plume of smoke that could be seen across the Las Vegas Valley.
The Spring Mountain Youth Camp was evacuated Sunday, and there were voluntary evacuations in Lee Canyon. Johnson said no additional evacuations were anticipated.
The Red Cross set up an evacuation center for displaced residents late Sunday at Bilbray Elementary School in the northwest valley, but a school representative said no one had come to the facility overnight. A sign on the door encouraged anyone who needed help to call the Red Cross at 855-891-7325.
"Our services remain available and we are very much ready to provide any assistance as needed," Red Cross spokeswoman Jennifer Sparks said.
Firefighters on Monday also responded to a smaller blaze, estimated at 20 acres, in Wallace Canyon west of Mount Charleston, according to the Humboldt-Toiyabe National Forest.
The fire in Wallace Canyon was likely caused by lightning, Johnson said.
Roads reopen
Mount Charleston power lines were de-energized Sunday at the request of fire officials, NV Energy said, and crews inspected the lines early Monday for possible damage. Shortly before 9 p.m. Monday, NV Energy said power had been restored.
NV Energy has about 425 customers on Mount Charleston, according to Jennifer Schuricht, NV Energy spokeswoman. She said the company used generators to provide backup power for water pumping and firefighting operations on Sunday.
The Nevada Highway Patrol tweeted Monday afternoon that Kyle Canyon and Lee Canyon roads had reopened. Deer Creek Road, which connects the two, remained closed.
Our customers on Mt. Charleston will experience an extended outage due to the Mahogany Fire. Power will be restored when it is safe to do so, which may not be until sometime tomorrow. We apologize for the inconvenience.

— NV Energy (@NVEnergy) June 29, 2020
Contact Glenn Puit at gpuit@reviewjournal.com. Follow @GlennatRJ on Twitter. Contact Marvin Clemons at mclemons@reviewjournal.com or 702-863-4285. Review-Journal staff writer Alexis Ford contributed to this report.