No injuries reported after fire breaks out at Hoover Dam
Updated July 19, 2022 - 4:41 pm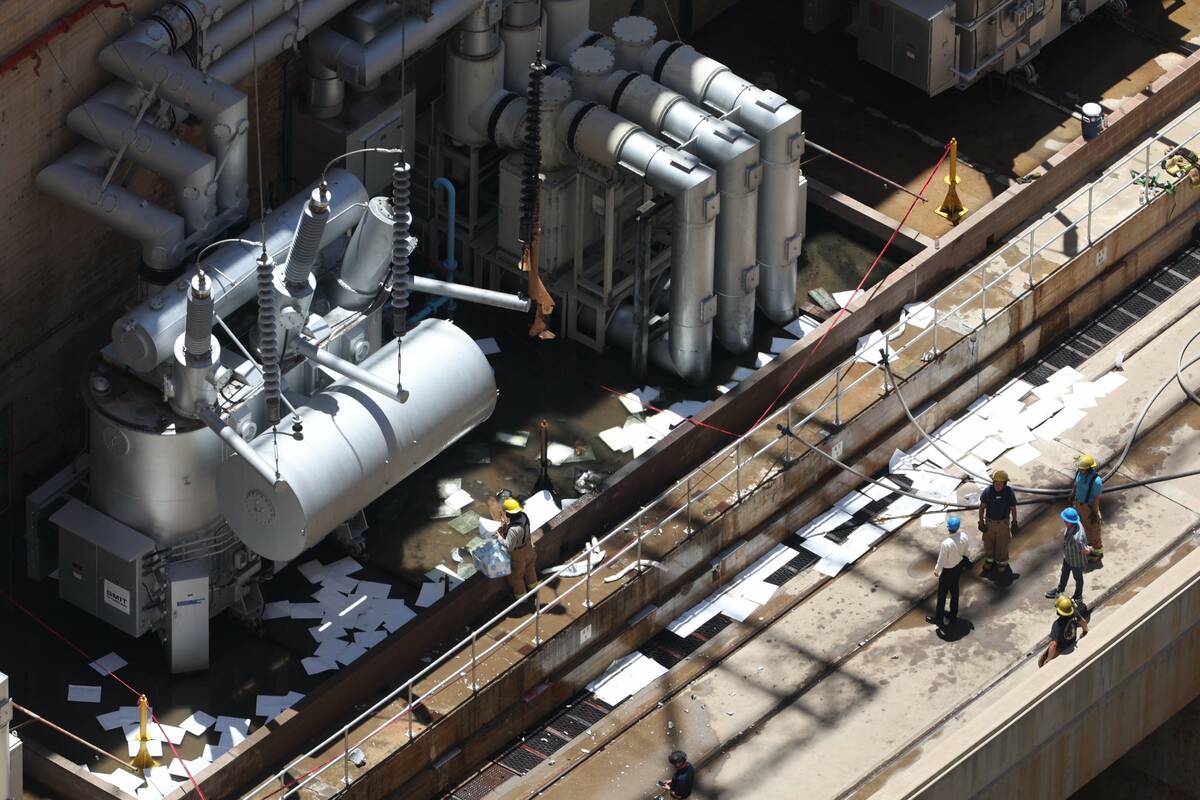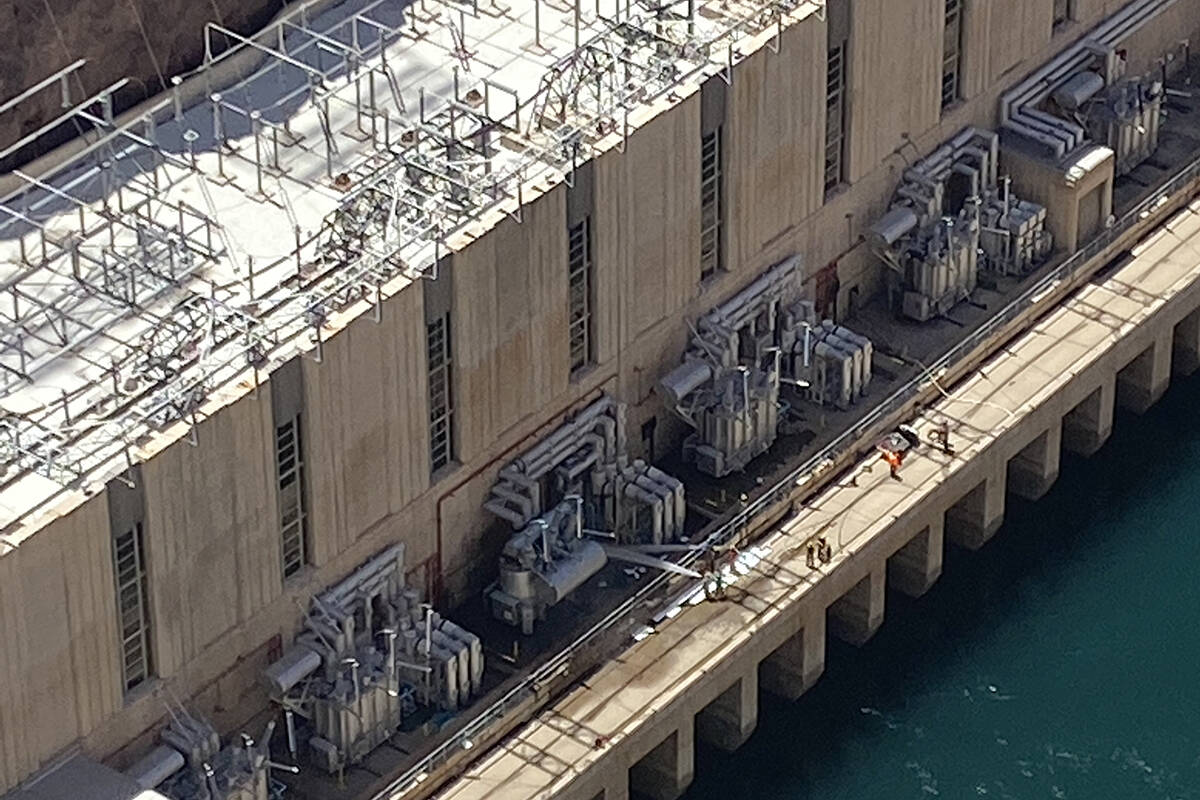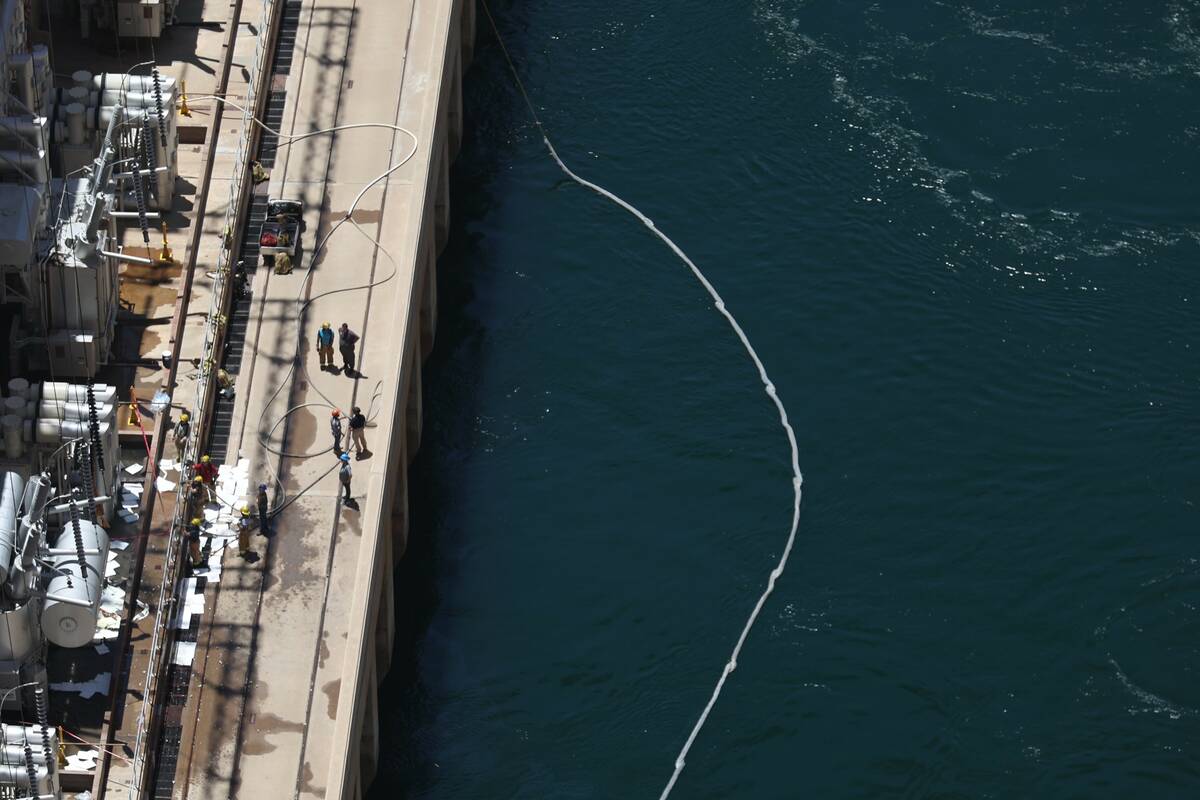 A transformer fire at Hoover Dam on Tuesday morning shot plumes of smoke into the air but did not injure anyone or threaten the power grid, officials said.
Boulder City Fire Department is en route to an emergency call at Hoover Dam. No further information is available at this time.

— CityofBoulderCityNV (@BoulderCityNev) July 19, 2022
The fire broke out about 10 a.m. near the base of the dam structure, according to the Bureau of Reclamation and videos posted on social media. The bureau extinguished the flames before the Boulder City Fire Department arrived, officials said, adding no employees or visitors were hurt.
"Power is still being generated from the powerhouse," the bureau wrote on Twitter.
Doug Hendrix, spokesman for the bureau, said the fire was "very quickly suppressed both by the fire suppression equipment and by our fire brigade."
the fire was extinguished before Boulder City Fire Department arrived on scene. Bureau of Reclamation/ Hoover Dam will be handling any additional questions.

— CityofBoulderCityNV (@BoulderCityNev) July 19, 2022
Hendrix added that dam tours were canceled Tuesday.
"We are still allowing people to mill across the top of the dam," he said. "We've got our maintenance personnel down there right now trying to determine what caused the fire."
Debbie Sakmar, of Atlanta, was on a tour of the dam with her granddaughter when the tour guide told them of a slight delay.
"They said there's been a fire on the Arizona side, and this is actually the spot we would evacuate to for safety," Sakmar said. The guide then told them that the fire was under control as they finished the tour, she said.
The incident drew attention on social media, particularly after a Twitter user identified as Kristy Hairston posted a short video clip of a small fire and a large cloud of black smoke rising from a generator.
"Touring the #hooverdam and heard an explosion #fire," Hairston wrote on Twitter.
Last week, an explosion at a Boulder City manufacturing facility injured six people.
Contact Glenn Puit by email at gpuit@reviewjournal.com. Follow @GlennatRJ on Twitter.