North Las Vegas businessman submits proposal for border wall
Updated April 7, 2017 - 8:58 am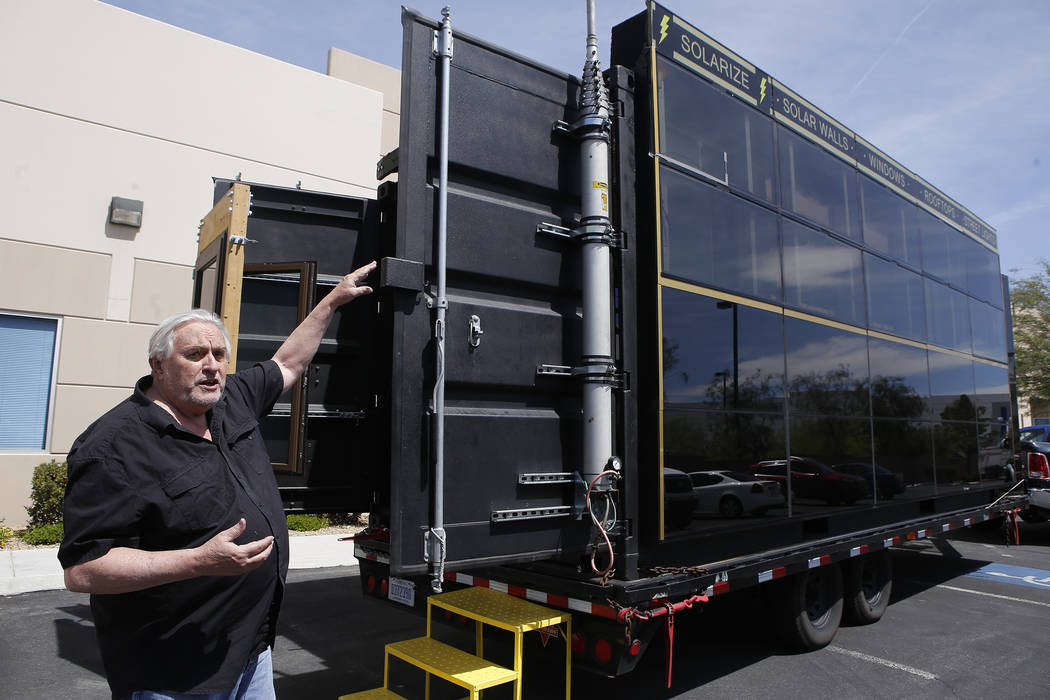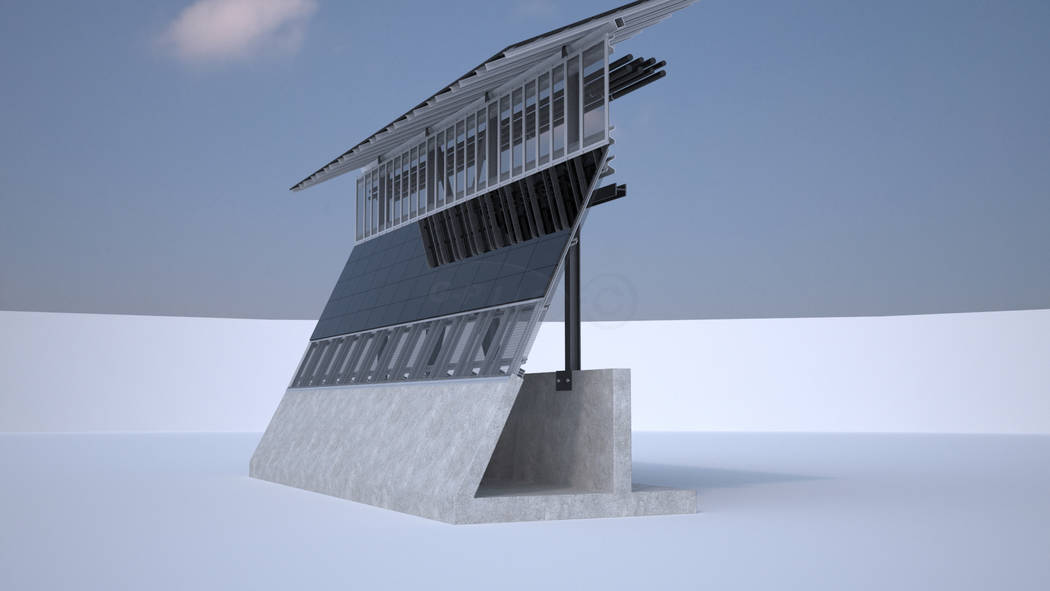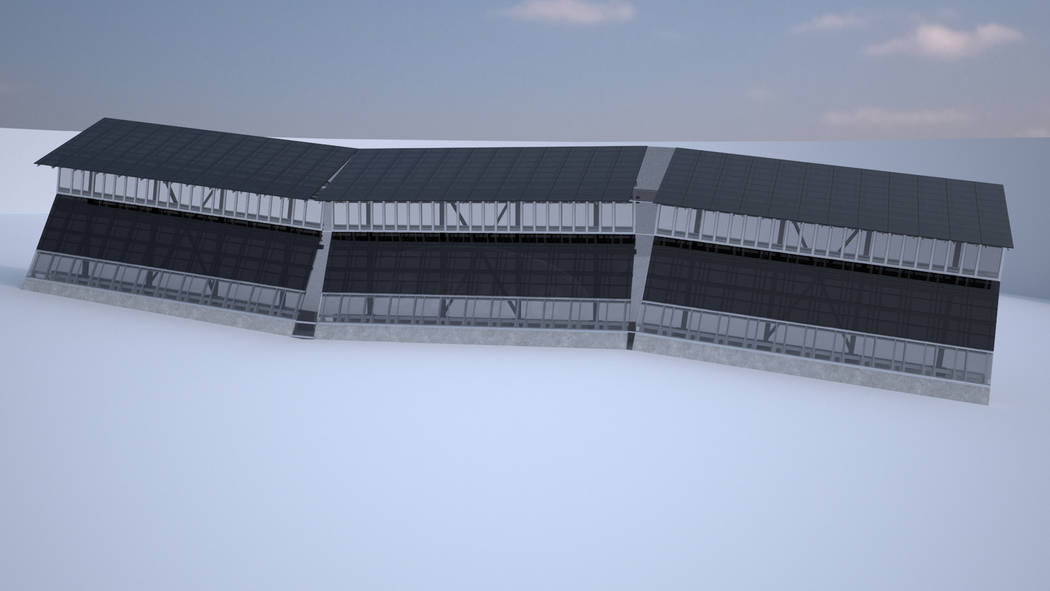 For a guy who works from a tucked-away warehouse in North Las Vegas, Tom Gleason is getting a lot of attention lately.
Some two dozen news groups, maybe more, including a few in Japan, contacted the construction-materials supplier in the past few days. Someone also wrote him an email saying "Shame on you," and some are calling to tell him he's doing a terrible thing.
Why the spotlight? He's one of many angling for a contract to seal off America's southern border.
Gleason, the 70-year-old founder and owner of Gleason Partners, said he submitted a bid on Tuesday to U.S. Customs and Border Protection with designs for a border wall slathered in solar panels.
In a phone interview, he wouldn't say, after being pressed for details, whether he wants to both build the wall and supply the panels. ("Sorry to be somewhat evasive," he said in an email afterward.) But he said his group would "supply every nut and bolt" and "every piece of digging equipment for the foundation."
He also said his wall would cost around $6 million per mile to build, would generate 2 megawatts of electricity per hour and "will pay for itself in 20 years" because of the solar power it generates that could then be sold.
Gleason said panels would be built into the wall and installed on top as rotating solar arrays. If someone smashed through the built-in panels, sensors would go off, and would-be climbers would have to grapple with "heavy duty" steel mesh and coiled barbed wire. Moreover, the panels on top would "have nothing to grab onto."
"Our intent is to offer a realistic, no-nonsense design for the wall that pays for itself" and "will make everybody happy including our President," he said in an email.
President Donald Trump, who has promised to crack down on illegal immigration and whose travel bans targeting several majority-Muslim countries have been blocked by the courts, has said he wants to build a "big, beautiful, powerful wall" along the U.S.-Mexico border. Customs and Border Protection, or CBP, announced March 17 that it was seeking bids for multiple contracts "for the design and construction of wall prototypes."
Its solicitation materials say the wall should be "physically imposing in height" and "aesthetically pleasing in color" on the U.S. side.
The San Diego Union-Tribune reported on Tuesday that up to 450 companies, including Gleason's, had submitted proposals for the project, which, the paper noted, has yet to be funded.
Gleason, who moved to the valley about five years ago, works from a 4,200-square-foot warehouse suite off Craig Road and Interstate 15 that's packed with boxes of construction parts. He said he has around 15 employees, including some in Michigan, China and Belgrade, Serbia, and that he would partner on the border-wall project with a big electrical contractor in Michigan.
CBP spokesman Roger Maier would not confirm to the Las Vegas Review-Journal whether Gleason filed a bid, nor would he provide a copy of his proposal, saying federal contracting law prohibits his agency from releasing that information.
The U.S.-Mexico border has no shortage of security. Some 650 miles of the roughly 1,950-mile long border has fencing or some other kind of barriers, and CBP has 2,100 officers who patrol the border. Drones and blimps provide surveillance from the sky, and censors, listening devices and other measures help detect activity as well, according to Terence Garrett, chair of the University of Texas-Rio Grande Valley's Public Affairs and Security Studies Department.
He said that Trump's hoped-for wall is "a colossal waste of taxpayer money" and noted that former Homeland Security secretary and Arizona governor Janet Napolitano once said: "You show me a 50-foot wall, and I'll show you a 51-foot ladder at the border."
"There's no way you can get 100 percent border security," Garrett said. "That's a fantasy."
Contact Eli Segall at esegall@reviewjournal.com or 702-383-0342. Follow @eli_segall on Twitter.
Tom Gleason's border wall
Cost of construction: $6 million per mile
Solar panels per mile: 14,285
Miles of wall to be built: "How many they can afford"