North Las Vegas police, officials address recent shootings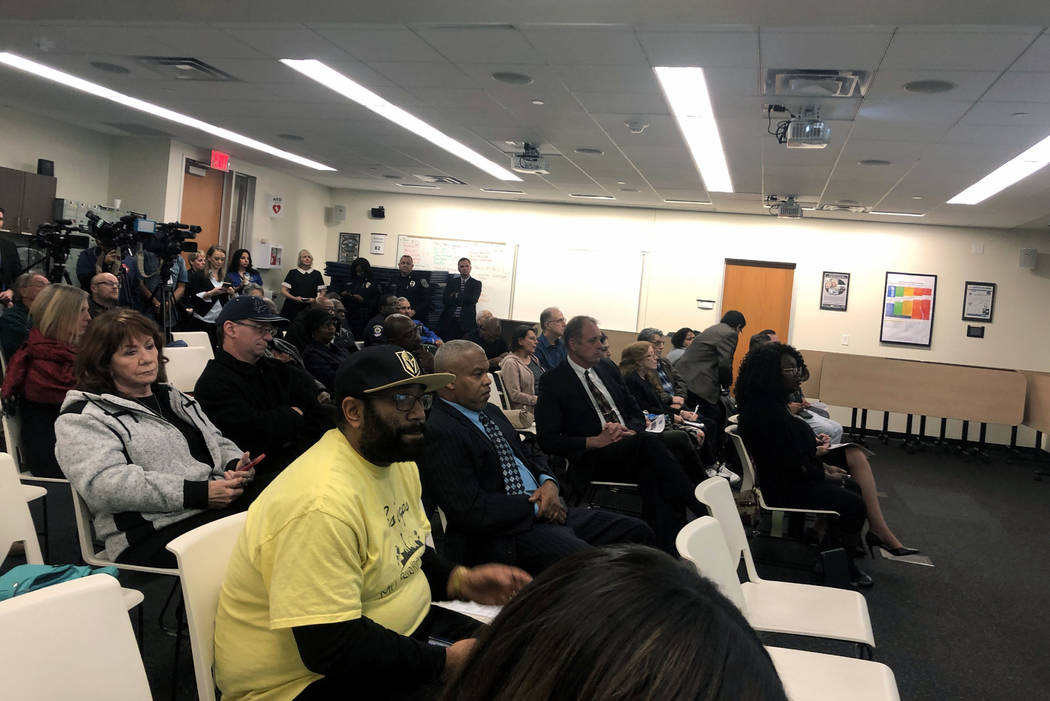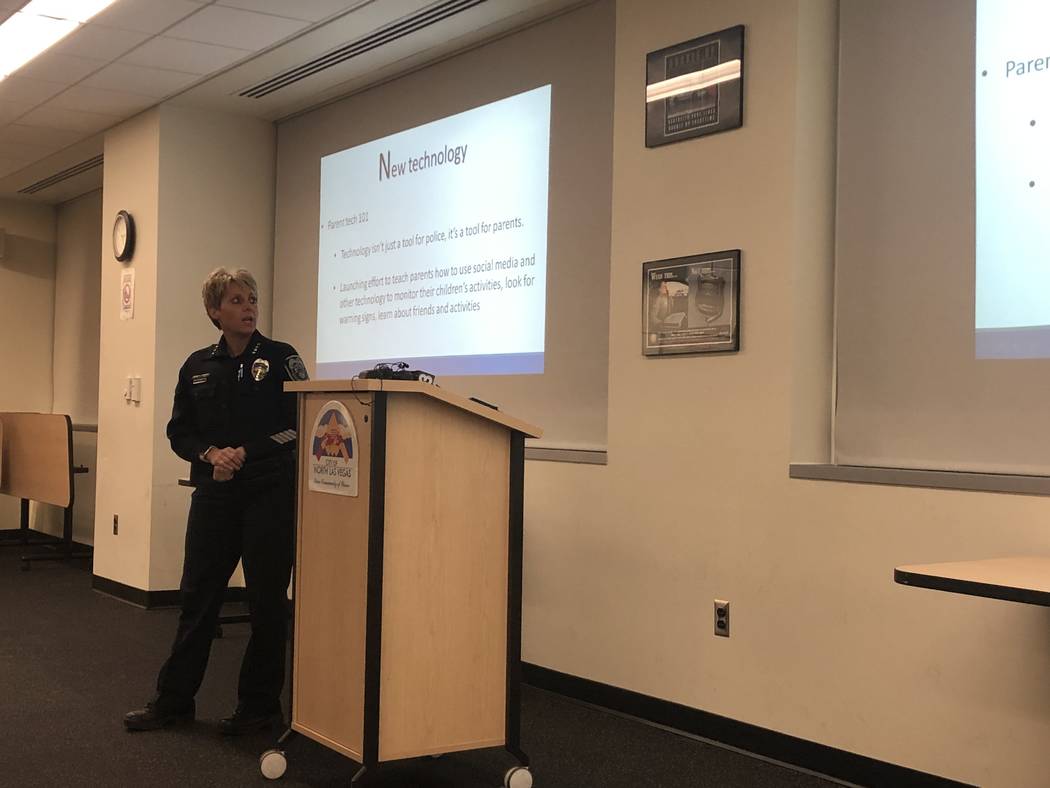 After a routine traffic meeting last week led to dozens of North Las Vegas residents demanding answers about a recent string of shootings, city officials held another meeting Tuesday night to reassure residents.
Pamela Ojeda, the newly appointed North Las Vegas Police Department chief, stressed to residents that the recent shootings were not related.
"We wanted to stop the — not necessarily rumors — but everything that was going around that it was an entire gang problem," Ojeda told reporters after the meeting at North Las Vegas City Hall. "I don't mean to diminish a single crime or a single death or anything; it was just a bad month for us."
Since Oct. 30, six shootings have left five people dead and three more injured.The victims ranged from 3 to 19 years old. One of the shootings, which killed 11-year-old Angelina Erives, was gang related. Police believe gang members targeted the wrong house when Erives was shot.
At one point during the meeting, Ojeda told residents that violence has been happening across the Las Vegas Valley, and that the recent shootings are getting a lot of attention because they happened within the same month.
Ojeda later emphasized that she didn't mean to dismiss concerns regarding the recent shootings.
"We're not saying that one doesn't matter; we're there from the very beginning," she said. "It's not a statistic to us."
Ojeda also told residents about the department's plan to work on "engaging community partners," implementing new crime-fighting technologies and rededicating resources, in part, by moving the department's problem-solving unit to the northeast part of the city to shorten response times.
The problem-solving unit, a squad that targets areas with an influx of crime, will be moved to the area of Centennial Parkway and Palmer Street, from the South Area Command at North Las Vegas Boulevard and Civic Center Drive. The unit will also be more visible in full uniform and marked patrol cars, she said.
Among those who spoke at the meeting were Clark County School District Police Department representatives, school district Assistant Superintendent Tammy Malich, members of the North Las Vegas Police Department who work to prevent gang violence, and state Sen. Patricia Spearman.
Spearman spoke about fighting the root causes of violence and gang membership by implementing after-school programs and working to reach kids before they join gangs.
"We've got to show our children that we care and that they are more than just a statistical dot on a data point," she said.
North Las Vegas Mayor John Lee and the rest of the City Council members attended Tuesday's meeting.
Bob Safir, who's lived in North Las Vegas for about two years, said he was satisfied with the meeting but wanted more information on community programs that help prevent crime.
"I would like more in-depth information from what we saw," the 70-year-old said. "It's great to have all these programs, but then the question is, "Well, how do we get involved in that?"
Erik Huey, who was at last week's meeting, said he was glad to hear from city officials Tuesday night.
"I wish we could have heard from them sooner," the 57-year-old said. "Nonetheless, I was happy to see all of the resources that are being made available."
Huey agreed with city officials that the school district, Police Department and city need to work together to address crime.
"It takes a partnership," he said. "It takes a true effort among every single key stakeholder that lives in the community, that works in the community, to help keep this community safe."
Contact Katelyn Newberg at knewberg@reviewjournal.com or 702-383-0240. Follow @k_newberg on Twitter.