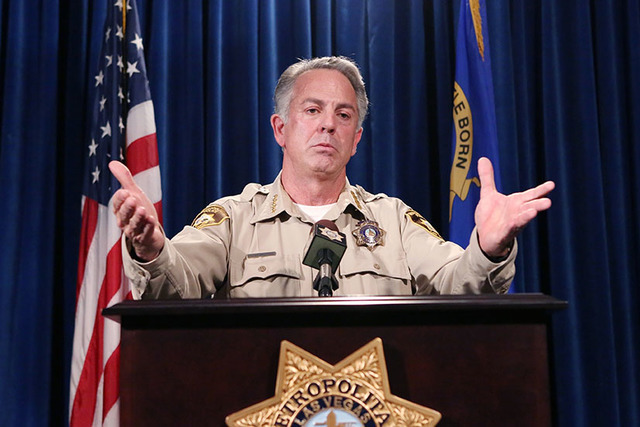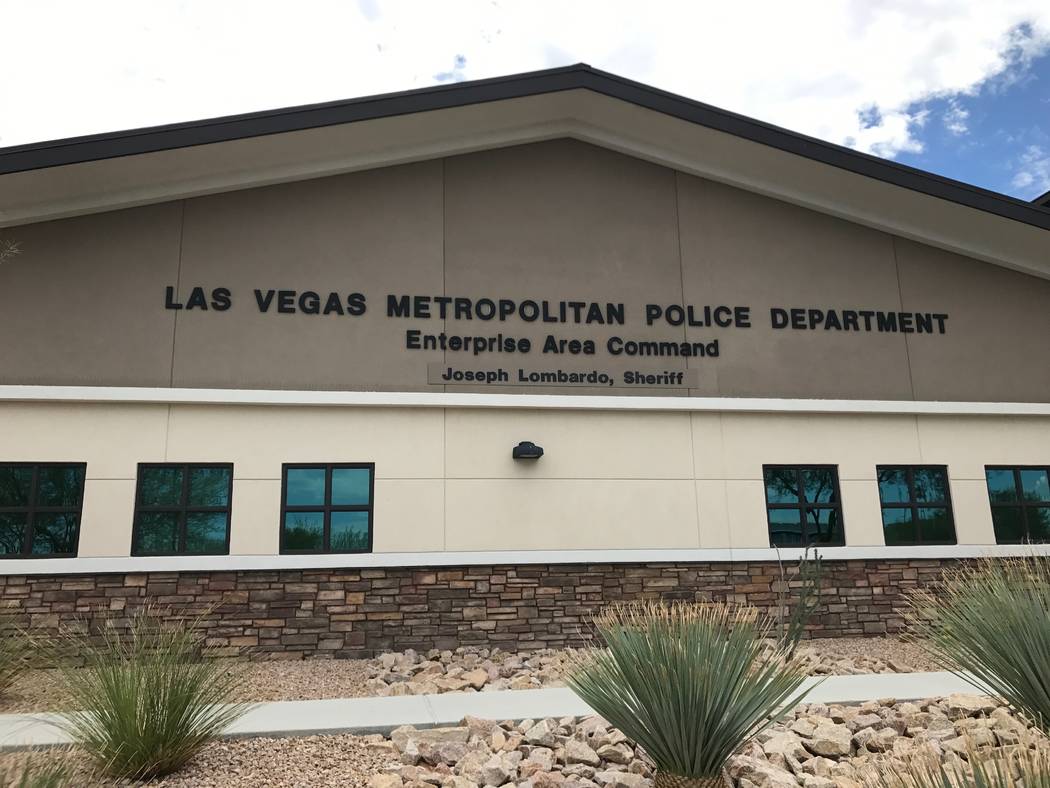 It's been a year since the Metropolitan Police Department's station in Spring Valley opened and reduced the burden on the Enterprise Area Command.
The Spring Valley Area Command near Durango Drive and Sahara Avenue took a 30-square-mile chunk out of Enterprise's 104-square-mile coverage area, helping trim wait times and travel distances for southwest valley officers.
Spring Valley's beat is bordered by Charleston Boulevard to the north, Interstate 15 to the east, Flamingo Road to the south andq Red Rock Canyon National Conservation Area to the west.
There have been "notable changes" for the Enterprise Area Command, Capt. Roxanne Burke said. While Burke's 96 officers still have a little more than 80 square miles to patrol, it's an improvement.
"It was a necessary station to have opened," she said. "They took an area of town that's very high density, (with) multifamily complexes, very few parks, recreational centers, schools, things like that."
Having officers concentrated in a smaller area helps crack down on violent crime, a big concern for the department: In 2016, the department investigated more homicides than any other recorded year going back to 1990.
The west valley previously was split into two substations, one covering the area north of Charleston and one covering the area south.
Many of the officers from Enterprise who previously focused on the Spring Valley area opted to stay in the community by transferring commands. That helped create continuity for business owners and residents, Burke said.
Enterprise takes everything south of Flamingo and oversees remote officers working in Jean and Sandy Valley.
Taking Spring Valley off of Enterprise's plate has allowed Burke and her officers to focus on crimes that didn't get as much attention before, such as residential burglaries.
"All of those things where we would not have the time or resources to put what we need into it, now we have that," Burke said.
It also has allowed Burke to focus resources on Tropicana Avenue corridor, notorious for prostitution and sex trafficking.
But 80 square miles is still a large area for one command. On the east side of the valley there are seven area commands (including the Airport Bureau).
"I will say it's not enough (officers), because I would always like to have some more officers for my area command and for our department. We're certainly working on that," Burke said.
Hiring of public safety officials is making a comeback in Clark County. At an Aug. 15 County Commission meeting, 94 positions were approved, including six firefighters, six building-safety and fire-prevention employees and 14 corrections officers at the North Valley Complex jail near Nellis Air Force Base.
"I think (Metro) is close to the two officers per 1,000 (residents) after six or seven years falling behind that," Clark County Commissioner Larry Brown said at the meeting. "We can't let that slip."
Contact Madelyn Reese at mreese@viewnews.com or 702-383-0497. Follow @MadelynGReese on Twitter.
8445 Eldora Street, Las Vegas, NV 89117