Las Vegas walk remembers 6 million lost in Holocaust, 1 step at a time
Updated April 16, 2023 - 8:27 pm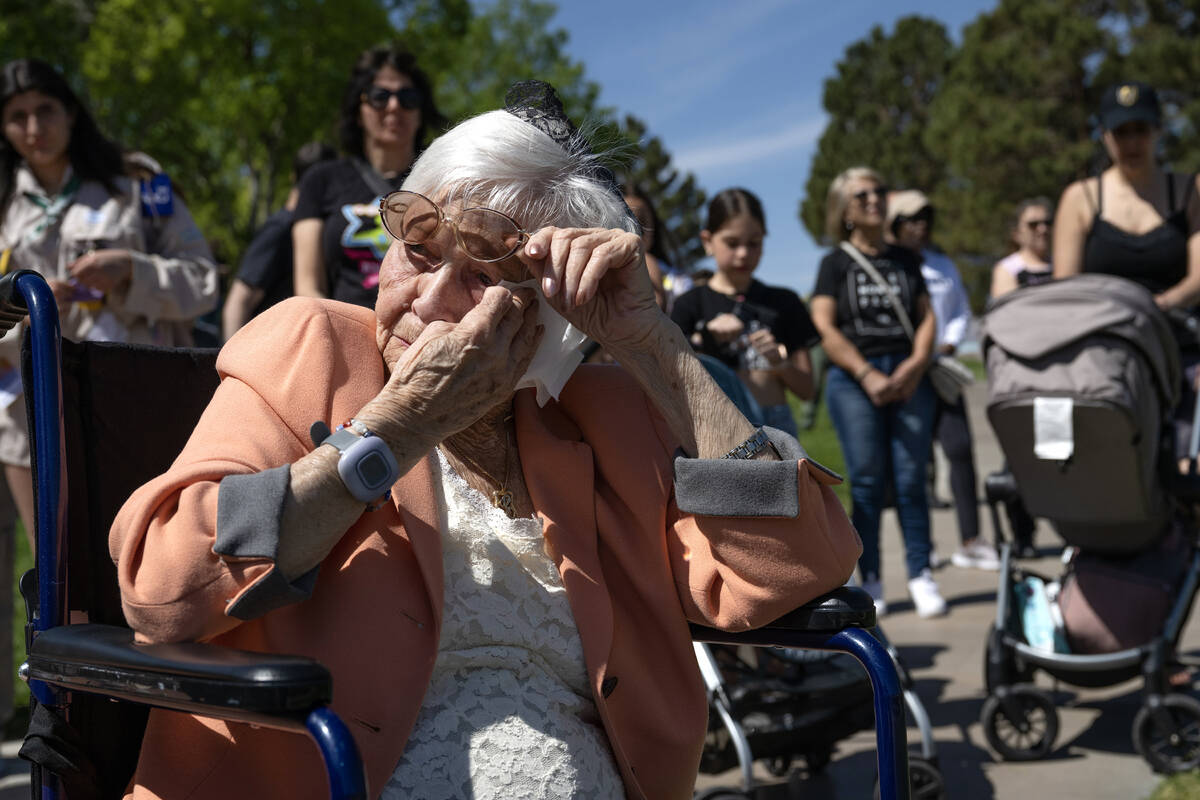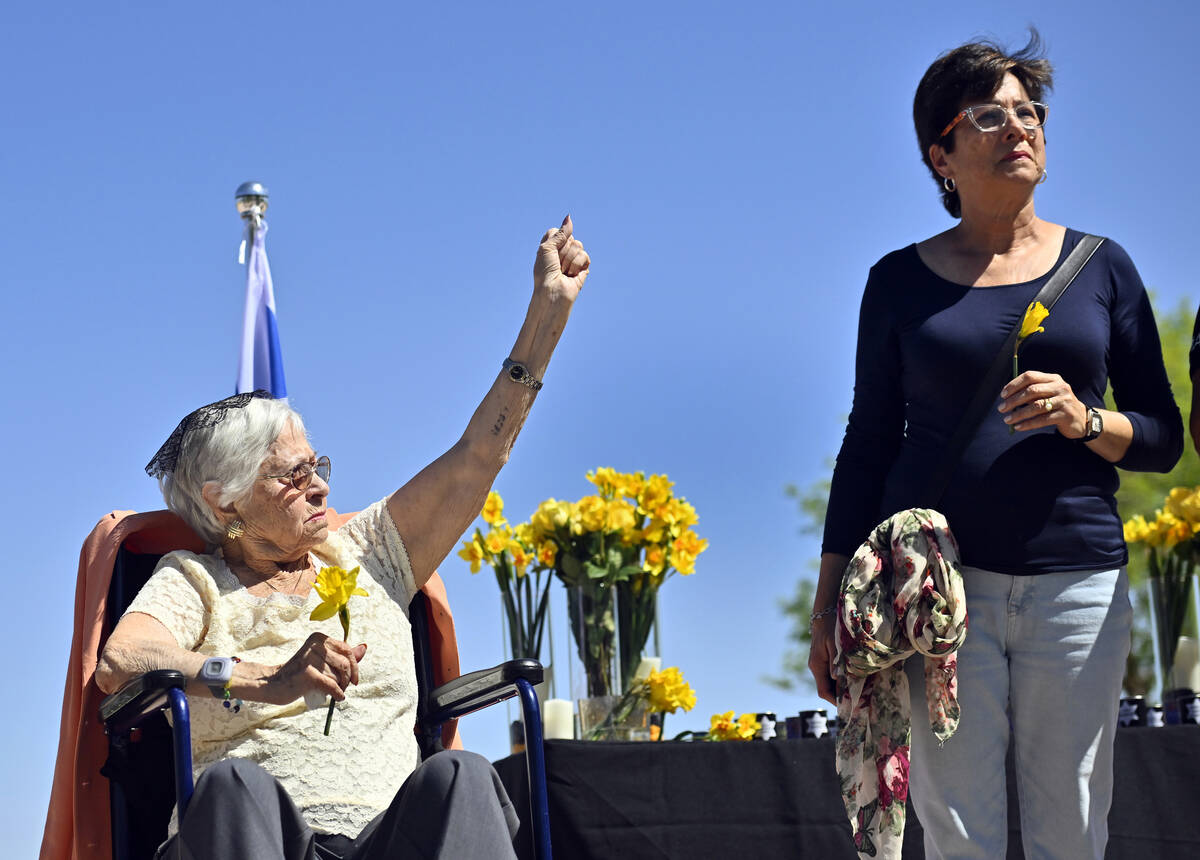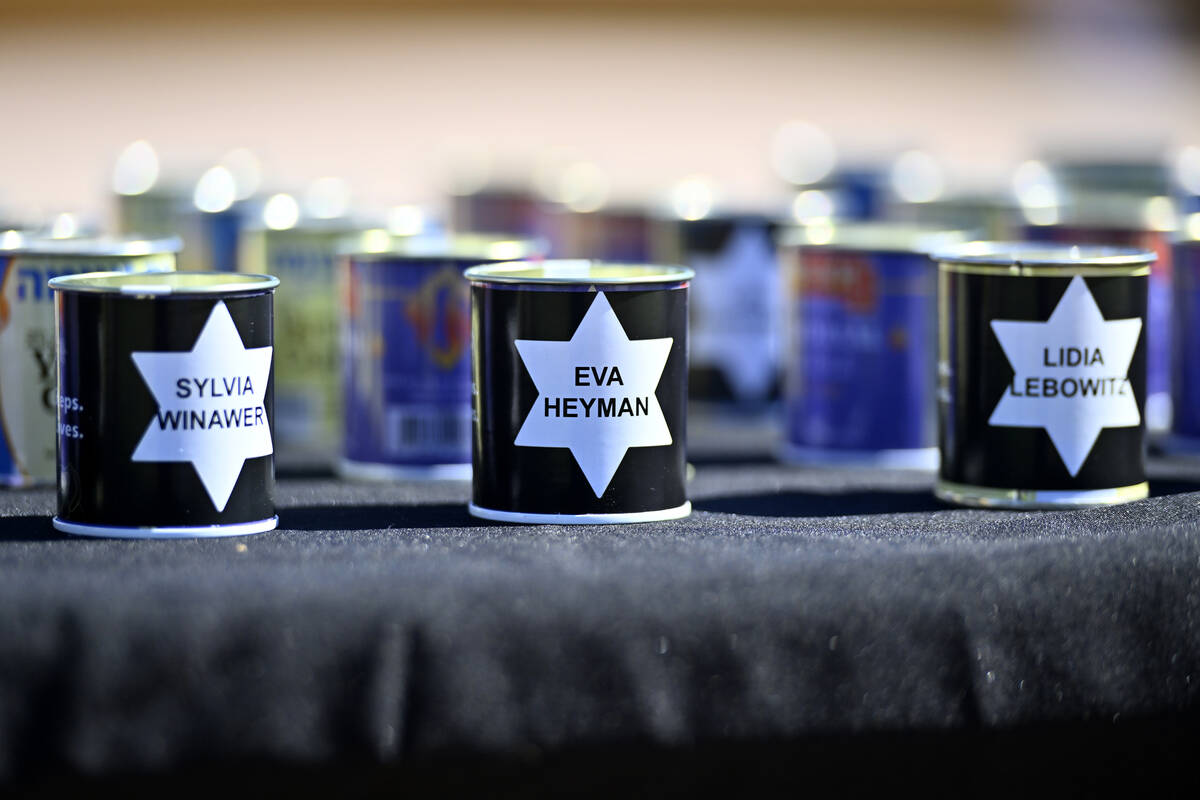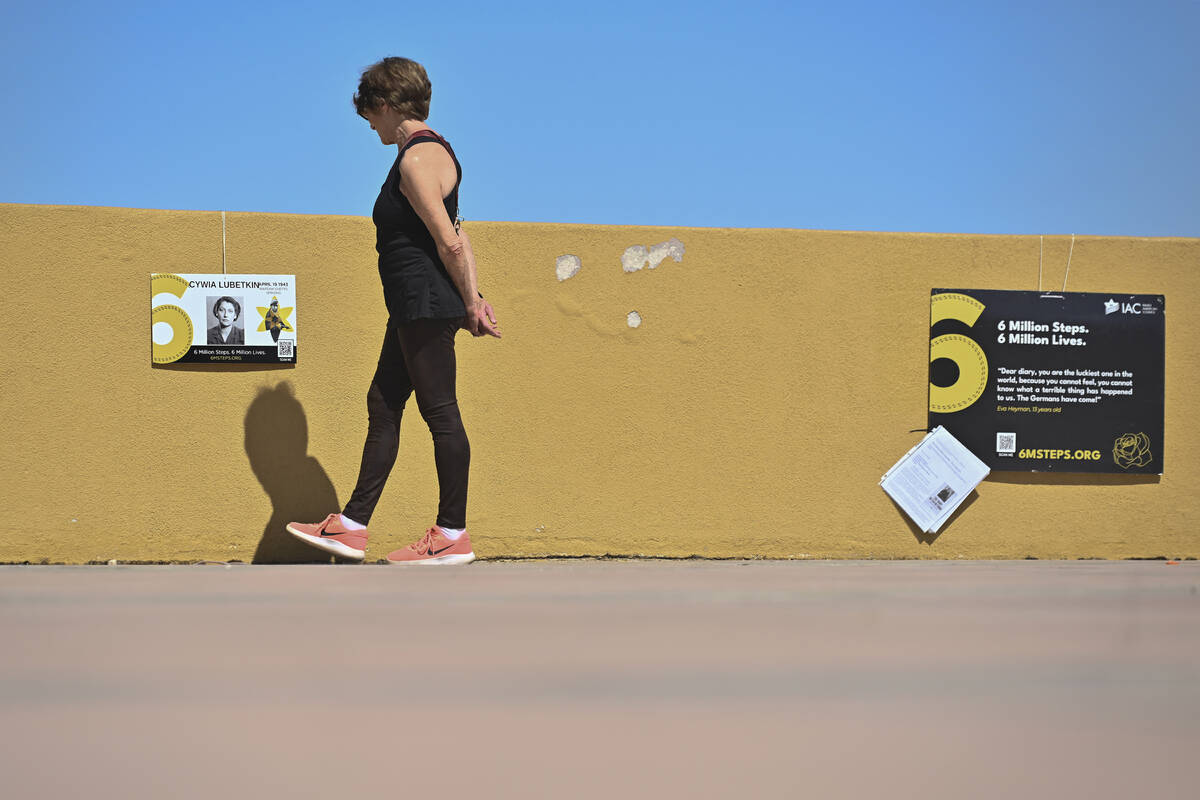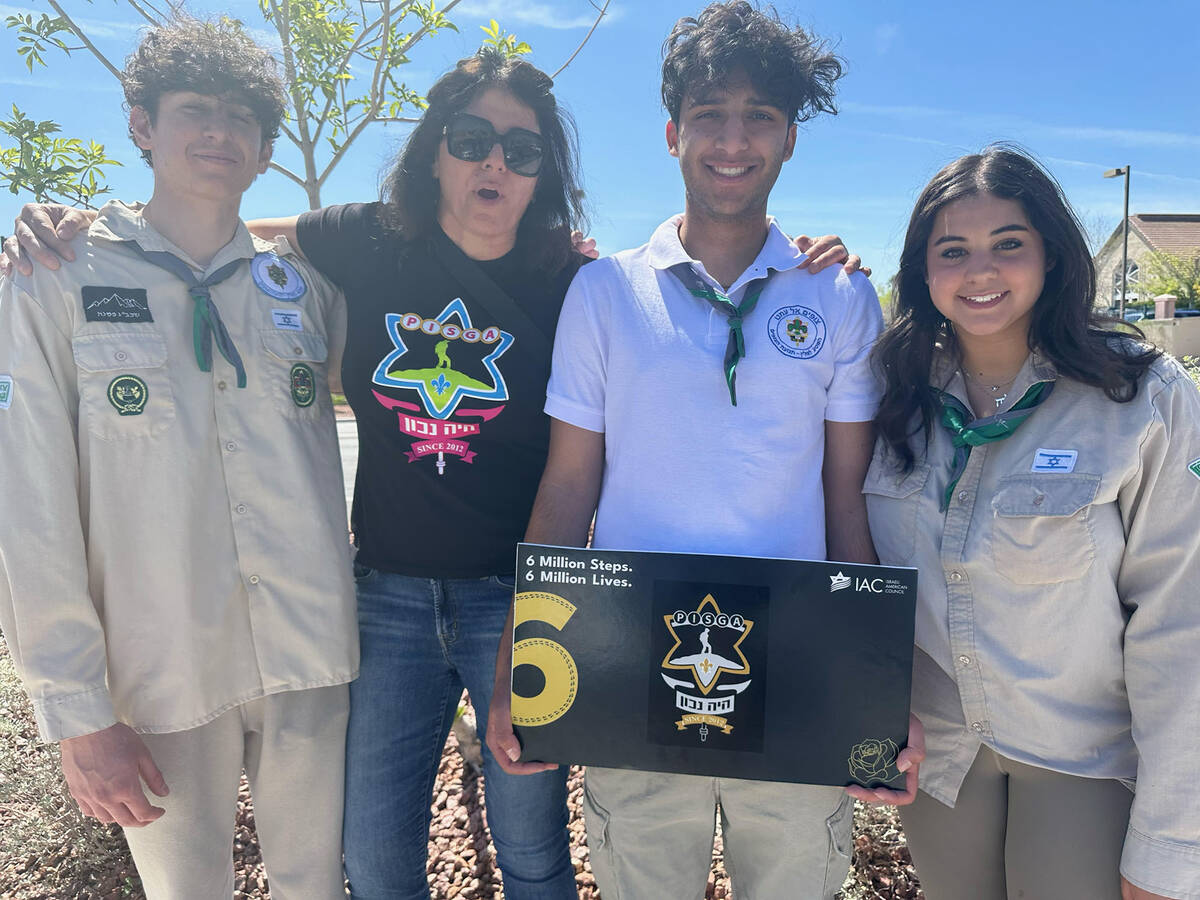 Lucy Jacobs was 14 when she was at Auschwitz. She lost her parents and siblings. It's something she thinks about every day.
"I have my parents' picture on the wall and I talk to them," said Jacobs, 94, of Las Vegas.
Jacobs, one of a dwindling number of Holocaust survivors worldwide, was seated in her wheelchair Sunday at a Summerlin park where about 150 people had gathered for a walk to help preserve the memory of the Holocaust but also to raise awareness about what they say is a rising tide of antisemitism.
The 6 Million Steps campaign, organized by the Israeli American Council, is a weekslong effort in which participating communities walk a total of 6 million steps in commemoration of the 6 million Jews killed in the Holocaust.
In Las Vegas on Sunday, participants met at The Hills Park, near West Lake Mead and North Rampart boulevards. After a brief ceremony with speakers, which included Jacobs holding up her arm for all to see the tattoo she was given at the notorious concentration camp in Poland, participants took a 1-mile walk around the park as part of the push to get those steps over the 6 million mark.
The campaign began March 26 and runs through this week's Israel's Holocaust Remembrance Day, which is observed from Monday evening until Tuesday evening.
"We are just raising awareness for the rise of antisemitism that's happening right now in the U.S.," said Ofra Etzion, regional director of the Israeli American Council, Las Vegas. "We don't want the Holocaust to happen again, and it's important for us to educate the next generation and the community."
Lilach Levaton, the council's activism manager who organized Sunday's event, talked about her concern that the teaching of the Holocaust is not mandatory in Nevada public schools. She said it should be mandatory.
"So we need to teach them and educate them about the Holocaust, about our history and to make sure that it's not going to repeat," Levaton said.
Levaton said she senses it's becoming cool to be antisemitic and to hate Israel, which she said is contributing to a global rise in hate being directed at Jews.
On its website, the Anti-Defamation League said it counted 3,697 antisemitic incidents in the United States in 2022. That's a 36 percent jump from the 2,717 incidents in 2021 and "the highest number on record since ADL began tracking antisemitic incidents in 1979," the ADL noted.
Across the country, the states with the highest number of antisemitic incidents were New York with 580, California with 518, New Jersey with 408, and Florida with 269. Nevada, which has a Jewish community of about 80,000 people, according to the Jewish Virtual Library, had 30 such incidents, according to the ADL.
Also participating in the walk were 18-year-olds Leeya Bazak, Alex Rahim and Dotan Barshishat, all of Las Vegas.
All said they're concerned that younger generations either don't know about or don't know enough about the Holocaust. They also said they see a rise in antisemitism in America.
"A lot of students don't know what it is unless there's like Jewish kids in their class that talk about it," Bazak said of the Holocaust.
"I think it's probably getting worse," Barshishat said about antisemitism in America. "Just because there's more misinformation."
Rahim made the point that their generation will likely be the last to be able to hear directly from Holocaust survivors such as Jacobs, and that it's something they shouldn't take for granted.
"I feel like our generation is the last generation that is going to be able to speak to people who actually lived through the Holocaust," Rahim said.
Contact Brett Clarkson at bclarkson@reviewjournal.com. Follow @BrettClarkson_ on Twitter.