Summerlin developer breaks ground on 2 new projects in Las Vegas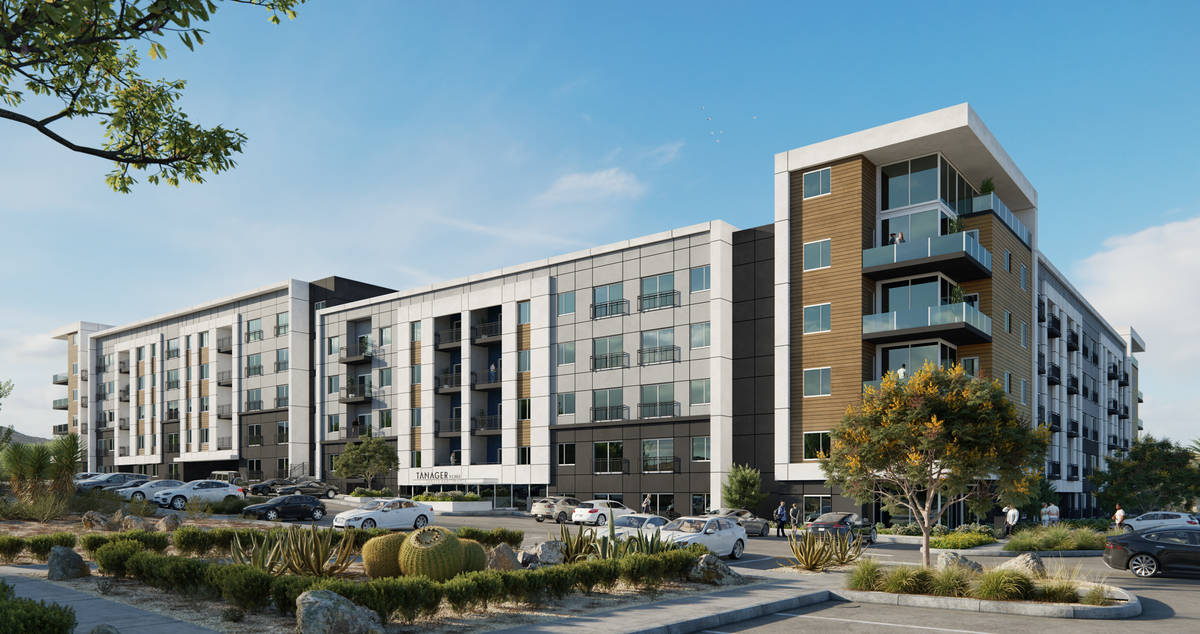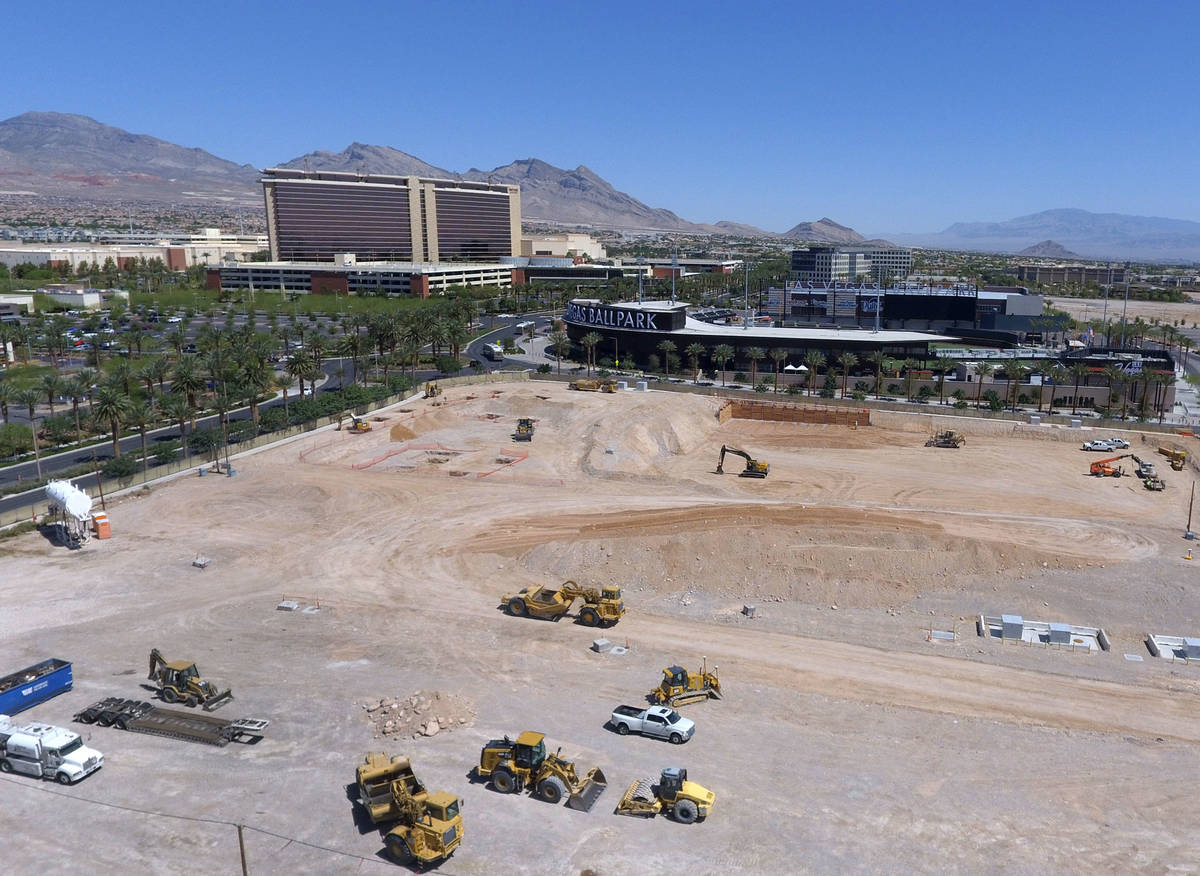 Developer Howard Hughes Corp. has started construction on two new projects in Las Vegas as it ramps up the offerings in Summerlin's commercial core.
Hughes Corp. announced Thursday that it broke ground on an upscale 10-story office building next to Las Vegas Ballpark and on the 295-unit second phase of the luxury Tanager apartment complex nearby.
Both projects are across from the open-air Downtown Summerlin mall off Sahara Avenue and the 215 Beltway.
The developer expects to finish the office building in the third or fourth quarter of 2022 and the apartment project in the first quarter of 2023, said Kevin Orrock, Las Vegas regional president for Hughes Corp.
The Texas-based company announced plans for the projects in January.
Southern Nevada's apartment and office markets have faced plenty of questions since the pandemic hit. Many people have worked from home over fears of the coronavirus outbreak, sparking discussions about how much office space companies really need, and plenty of people tapped unemployment benefits, stimulus funds or other relief programs to pay the rent on their homes amid huge job losses in casino-heavy Las Vegas.
But with vaccines rolling out, daily life has started to return to normal, tourism has climbed, and Las Vegas' still-elevated unemployment rate isn't nearly as high as it was last year after the pandemic hit, all of which should bode well for the commercial real estate market.
"The whole landscape has changed dramatically," Orrock told the Review-Journal on Thursday.
He said that he's always believed people will want to return to their offices and that interest from prospective tenants in the new building has been "really strong."
Orrock also said that Tanager, which opened in 2019 and has 267 units, is nearly fully leased.
All told, Hughes Corp. has spent hundreds of millions of dollars building out Summerlin's commercial core and still owns plenty of land there for future projects.
It developed the 10,000-fan capacity ballpark and owns the minor league team that plays there, the Las Vegas Aviators. It also developed a six-story office building near the stadium and the neighboring 106-acre outdoor mall.
Orrock said Thursday that the area will see more office, multifamily and retail development.
"This is just the beginning of what you're going to see in Downtown Summerlin," he said.
Spanning 22,500 acres along the valley's western rim, Summerlin is the largest master-planned community in Las Vegas. Hughes Corp. sells land to homebuilders in Summerlin, which boasts more than 100,000 residents and commands some of the highest home and land prices in Southern Nevada.
Contact Eli Segall at esegall@reviewjournal.com or 702-383-0342. Follow @eli_segall on Twitter.