The show goes on for Las Vegas Follies cast in "Rhythm"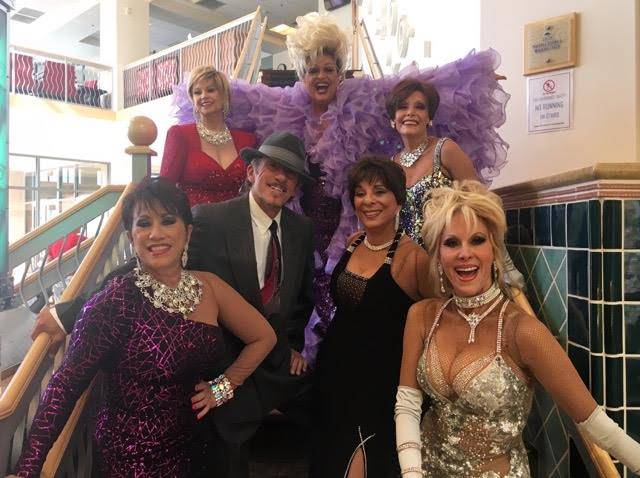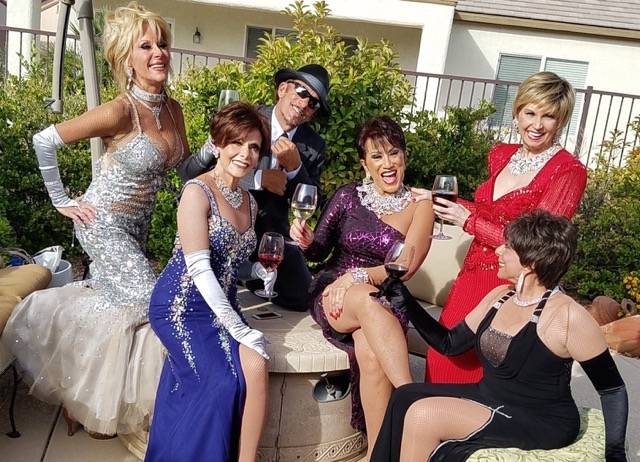 Vintage Vegas entertainment is alive and well in Rich Rizzo's Las Vegas Follies variety show "Rhythm."
Las Vegas Follies is a collection singers, dancers and comedians who have performed for decades on the Strip in such shows as "Splash," "Evening at La Cage" and "Jubilee!"
Rizzo's own career saw him dancing around the world with the likes of Ann-Margret, Tina Turner, Gladys Knight and others. He choreographed Donn Arden's "Jubilee!" at Bally's and "Lido" at the Stardust.
"I love the glamour of the business, but (mishaps can) occur," Rizzo said.
One of his early shows, "Casino de Paris," included four horses on stage that appeared to be thundering toward the audience. The horses were on a treadmill apparatus covered by billowing smoke. One time, a horse broke free and stampeded into the front row.
While he was in "Jubilee!" the glass in the sound booth, above the audience in the center of the theater, shattered and rained down on those sitting below.
Karin Denise has had a long career as a singer, dancer and acrobat in "Les Folies Bergere" and "Splash." During one of her performances as a mermaid, she was lifted by wires to "swim" away onstage, with neon lights hanging around her for waves. The lights flashed on and off, but someone hadn't rigged them correctly.
"I kept getting shocked and would go, 'ow,' 'ow,' 'ow,'" she said. "… Come to find out, there was electricity shooting down the wires from the neon waves."
Another not-so-glamorous moment? One show included an act with sea lions and alligators. The trainer did a disappearance trick using a huge alligator that he put in a chest. After a count of three, the act revealed Denise lying in the chest, holding a smaller, 4-foot-long alligator.
"I had to be in that cramped space for about 10 minutes, laying in the dark, holding that thing," she said, adding that its mouth was taped shut. "It was kind of yucky."
Another time, she had to ride a motorcycle offstage and stop it on a dime. The floor was wet, the motorcycle didn't stop on a dime, and Denise knocked over two stagehands.
"I laid it on its side, stepped off it, said, 'Sorry guys, I'm late for my next number,' and hurried away," she said.
The Follies cast also includes impersonator Jimmy Emerson, formerly of "La Cage" and "Bottoms Up"; former newscaster Larry Carroll; comedian Shirl "the Whirl" Cina; dancers Suzanne Jipson and Gino Venezia of "Splash"; and performers Judy Danes, Cecile Rizzo, Maureen Wray and Kimberly Renee.
Contact Jan Hogan at jhogan@reviewjournal.com or 702-387-2949.
"Rhythm"
What: A variety show
When: 7 p.m. July 8 and 2 p.m. July 9
Where: Starbright Theatre, 2215 Thomas W. Ryan Blvd.
Cost: $20
Information: Call 702-240-1301