After Las Vegas shooting, trauma intervention volunteers offer critical help
October 17, 2017 - 8:08 pm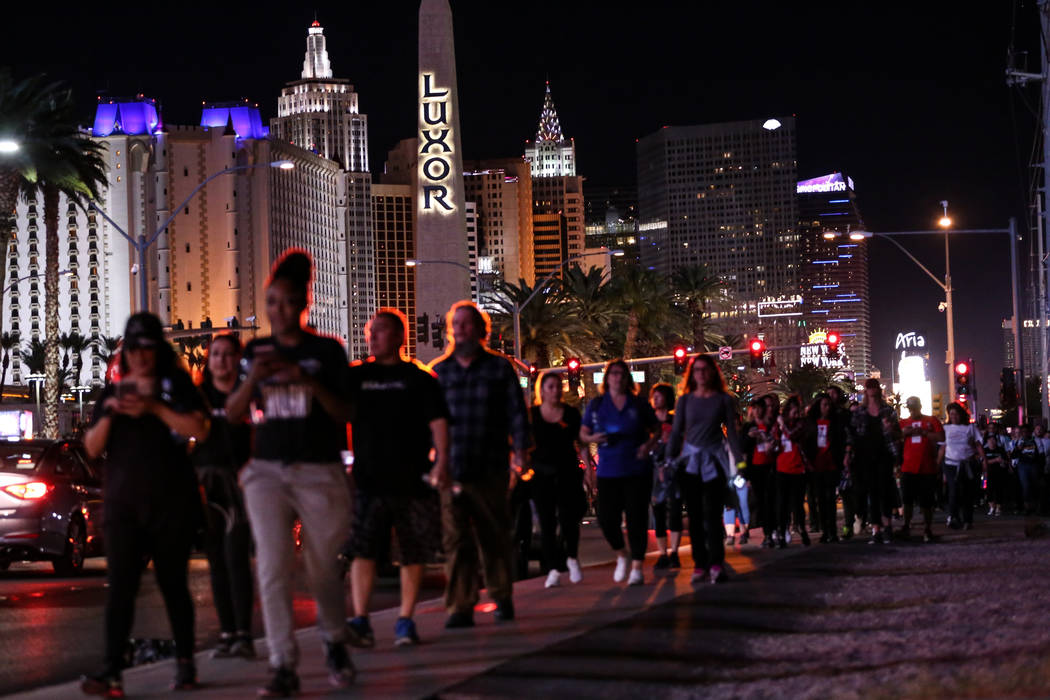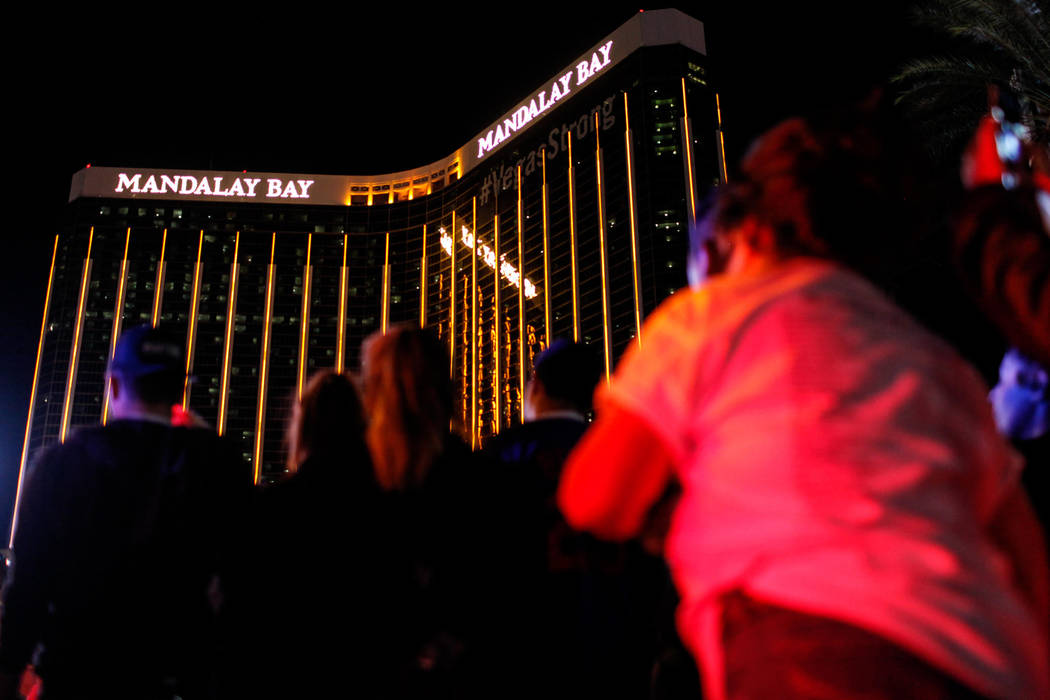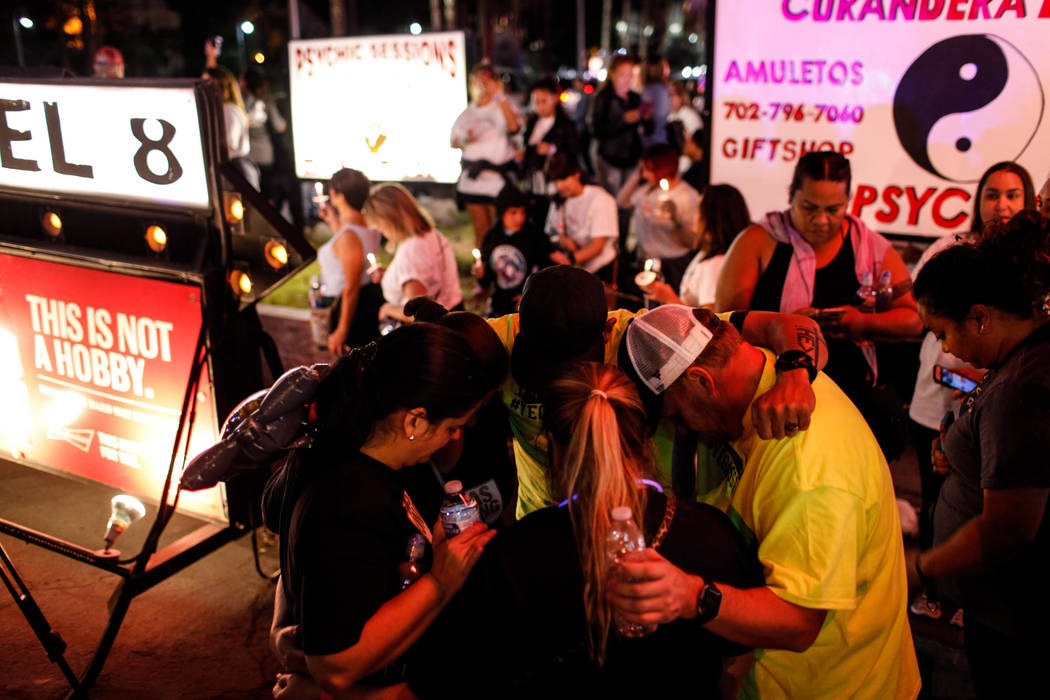 They got the call within 10 minutes.
Within 45 minutes, crisis-trained volunteers from the Trauma Intervention Program of Southern Nevada were ready to help the victims and families of the Oct. 1 Route 91 Harvest festival shooting. Sixty-five volunteers responded, some to the scene, others to five different valley hospitals as patients and families rolled in.
TIP's volunteers were ready "at the snap of a finger," program CEO Jill Roberts said.
During violent incidents, first responders typically call in TIP's volunteers to provide emotional and practical care for victims and their families. The volunteers cater to each person's individual needs, although usually on a much smaller scale than the mass shooting required.
"Something of this magnitude is new to everybody," Roberts said.
Roberts estimated the program has helped at least 2,500 people affected by the shooting. There's no one-size-fits-all plan for helping the victims and their families.
"How do I plan a funeral? How do I tell my kids their dad just died?" Roberts said.
Some volunteers reminded victims' families to extend hotel reservations or helped arrange to have loved ones taken home. Most of the 58 people killed weren't from the Las Vegas Valley.
"Some people are not even close to the point where they can even process that," she said last week.
Beyond logistics, volunteers helped guide the families through emotional distress. Roberts said the families were grateful.
"They're giving them hugs and saying, 'Thank you, I don't know what I would've done without you. You're an angel,'" Roberts said.
"Everyday life keeps going"
In the days after the shooting, family and friends gathered at the Family Reunification Center set up at the Las Vegas Convention Center, looking for information on missing loved ones. TIP had at least three volunteers working around the clock at the convention center from Oct. 2 to Oct. 5.
Volunteer Heather Abel, 44, wasn't available to join her fellow volunteer responders Oct. 1, but she helped at the Family Reunification Center. Program volunteers guided families after the coroner's office delivered the news about their loved one.
"They kind of had a faraway look on their face," Abel said, "and they'd pick up their stuff and walk toward the door."
The volunteers worked to protect the families — some were numb, others angry or confused. Abel said each of the roughly 20 families she helped needed something different. Some wanted to talk; others wanted a plan to avoid crying.
"We know this is the worst day of their lives," Abel said.
She would pull them back and help them make a task list. Are they eating? Do they have enough clothes? Do they have a car?
"Unfortunately, everyday life keeps going, and they're not thinking about that," she said.
Even with their extensive training and prep working, the volunteers are emotional and susceptible to breaking down, Abel said; they're human, after all.
Abel said she got caught up in the emotions a few times Oct. 2.
"This one was a little overwhelming," Abel said.
Helping the helpers
TIP has worked closely with University Medical Center for as long as clinical nursing supervisor Brad Skilling can remember. After the Oct. 1 mass shooting, volunteers spoke with surgeons and hospital employees valleywide, holding four counseling sessions at UMC, one of which Skilling attended.
The sessions allowed hospital staff members to cry and vent, especially once the dust settled and they realized the extent of the carnage, Skilling said. He said hospital staff sometimes struggled to juggle the emotional care the families needed — some arrived at the hospitals not even knowing whether their loved one was there — with the medical help the patients required.
TIP filled the gaps. Skilling said hospital staff members wouldn't have been able to do their jobs without the volunteers.
"We needed them," he said. "We needed them."
A reminder
Like the hospital staffs and victims' families, TIP's volunteers needed time to talk, reflect and adjust after the shooting. As a group, Roberts said, program volunteers regularly discuss the calls to which they respond.
"We're not immune to the hurt and the pain, too," she said.
Following trauma interventions, volunteers regularly remind the people they help to eat, sleep and take their medication, among other things. But Roberts said volunteers, too, occasionally need those reminders.
At an Oct. 2 meeting, crisis volunteers shared experiences. Former Clark County coroner Michael Murphy told them they couldn't help others without helping themselves.
"In some respects, it's preaching to the choir," Murphy said, "but I want you to know sometimes the choir needs to hear it."
Murphy was impressed with their response, particularly because the group wasn't intended to respond to mass casualty events.
"And yet in this instance, Jill (Roberts) and her crew stepped up and said, 'We're here, where do you want us, what do you want us to do?" Murphy said.
Murphy recalled turning to the organization's founder at the Tuesday meeting.
"Your baby's all grown up," he said.
Contact Mike Shoro at mshoro@reviewjournal.com or 702-387-5290. Follow @mike_shoro on Twitter.
Work to do
Requests for Trauma Intervention Program volunteers have slowed a bit since the first days after the shooting, Jill Roberts said. But their work isn't done.
The 1 October-related calls will continue. So will the so-called "normal" calls, like shootings or serious car crashes.
Roberts said her volunteers have been "absolutely amazing" and their work has been noticed.
Since the shooting, "no less than 150" people have inquired about volunteering with the organization, she said. They see how they can make a difference, she said, and they want to be a part of that.
"We know that what we do works," she said.