Amid the gunfire, acts of selfless heroism in Las Vegas
October 3, 2017 - 9:37 pm
Updated October 4, 2017 - 4:44 am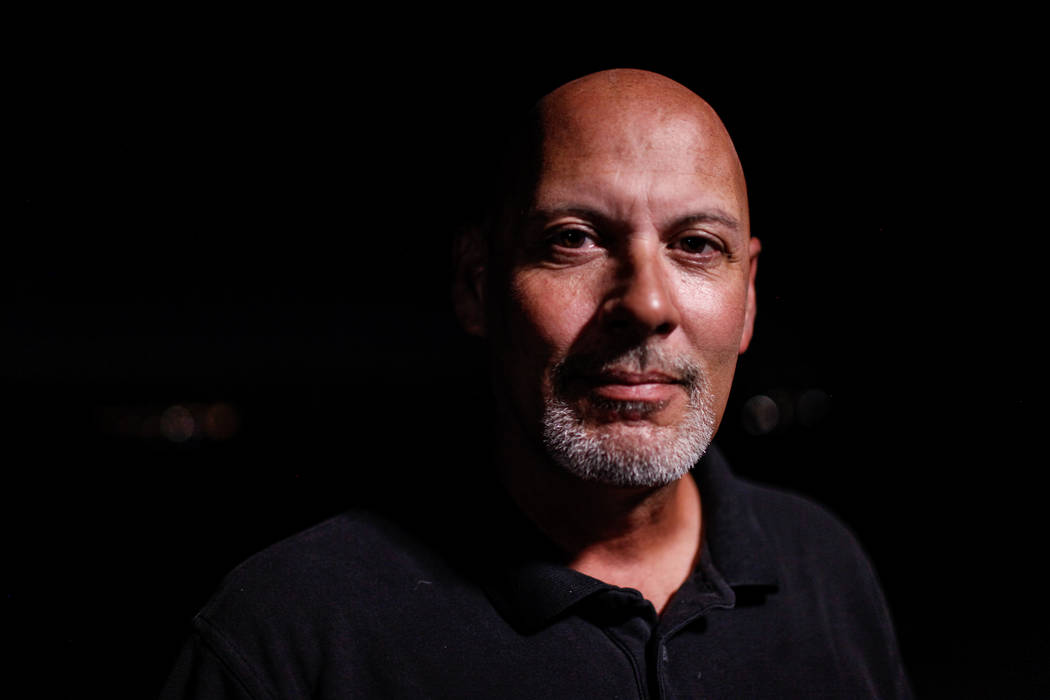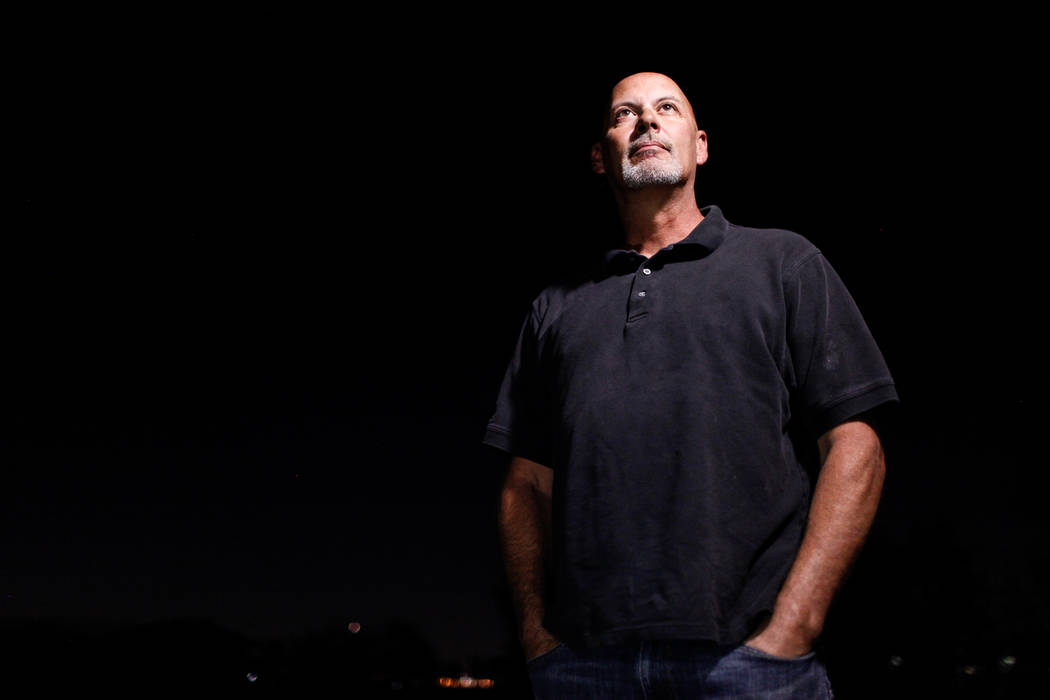 When the first round of shots went off, the concertgoers thought they heard fireworks. The echoing of the noise, hollow and rapid, lasted for minutes.
Then, bullets pinged off the stage. Pixels on the screen went out. The patrons at the Route 91 Harvest Festival ducked.
This wasn't fake, Dana Rushing thought. It was real.
After Stephen Paddock sprayed the sky with bullets, Rushing and her son, Owen Searcy, courageously many others, to safety amid the panic.
Searcy, 32, grabbed his mother's hand. He got up over the rail in front of the stage, snatching people and pulling them under the catwalk. He plucked a young girl from the crowd. Her blood spattered on his shoulder.
The Southern California man, who owns a tile business, went victim to victim. He checked them. Alive, breathing. Pulse. Chest shot, through and through. Head wounds. He put pressure on their injuries.
He watched as other people were carried out on metal railings.
"It was nothing short of a war scene," he said.
Rushing, 57, said, "We all went into fight mode."
She has been a nurse for nearly 30 years. After the second shots, she hopped the barrier and went to work. First, she tended to a man who'd been shot in the lung.
"I can't breathe. I can't breathe. I don't want to die," he said.
"Just keep breathing," she told him.
Most of the emergency personnel were outside the venue. Rushing used T-shirts, towels, her finger, anything to stop bleeding. When she got closer to the EMTs, she applied dressings and tourniquets and helped start IVs.
A man shot in the back told her he felt the bullet. As he waited for medical attention, he tried to pull it out.
"No, sir, you can't do that," she told him.
She doesn't know if he made it.
Rushing and her son, both of Southern California, were first-time concert attendees; they came with a group of 30. Miraculously, all are safe. Two were shot in the leg, and one was trampled during the rush and broke a few ribs.
Another, 29-year-old Marine veteran Taylor Winston, found a truck outside the venue with keys in it. He picked up four or five victims, put them in the back and drove them to Desert Springs Hospital Medical Center.
"You either run and hide, or you go out and help," Searcy said of the shooting. "There's no in-between."
Christopher "Chris" Roybal, a Navy veteran, looked Searcy in the eyes and begged for help, he said. The man was hit above his collarbone, near a tattoo. Searcy left to get Rushing. When he returned, Roybal was pale and gasping. He died.
"That's something I wish nobody could have ever seen," he said.
Roybal was there with his mom. Rushing and Searcy lost each other at one point in the night. When they reunited at 6 a.m. at the Luxor, they cried.
"I remember telling her I was proud of her," he said. When he saw Roybal's mom on TV, Searcy wept.
"Knowing that I couldn't find my mom, it really set in," he said. "I know that panic, for her to never see him again, never find him again."
Even though he and his mother had helped dozens of people, Searcy said he still felt as if he needed to do more.
"I feel left with this feeling that I did nothing," he said. "The multiple victims that I was with that I was helping, a lot of them died."
'Almost like it was a movie'
As a traffic systems technician for Clark County for 15 years, Raymond Page frequently adjusted traffic signal timing during big events. On Sunday night, he slipped on his neon vest and started his shift on the corner of Reno Avenue and Las Vegas Boulevard, monitoring traffic.
About 10 p.m., the Henderson man heard the first gunshots.
"It was almost like it was a movie, as it was happening," he said.
He grabbed his phone, turned it on and started walking that way. After 100 yards, he saw people rushing out of Mandalay Bay. The gunshots were still going.
He came upon an officer, who was with someone who had been shot in the foot. Another man, who had been shot in the chest and arm, had a tourniquet on. He was walking slowly, leaning against a concrete wall on Las Vegas Boulevard.
"I need help," he said. "I've been shot."
Page asked, "Where's everybody? Where's the ambulances?"
The ambulances were away from the scene.
Page ran down, got his white Clark County pickup truck and helped pile seven or eight injured people aboard. One man was carried over the side into the truck's rear. Another had horizontal lines across his forehead where bullets ricocheted, he said.
He drove north, looking for an ambulance.
"It's been on my mind ever since it happened. Just going over everything that happened," Page said. "I noticed a lot of people stepping up and helping other people, and that's a good thing."
Contact Briana Erickson at berickson@reviewjournal.com or 702-387-5244. Follow @brianarerick on Twitter.
Related
Firefighters responded quickly to mass shooting in Las Vegas