Attack at Las Vegas Strip nightclub leads to $160M verdict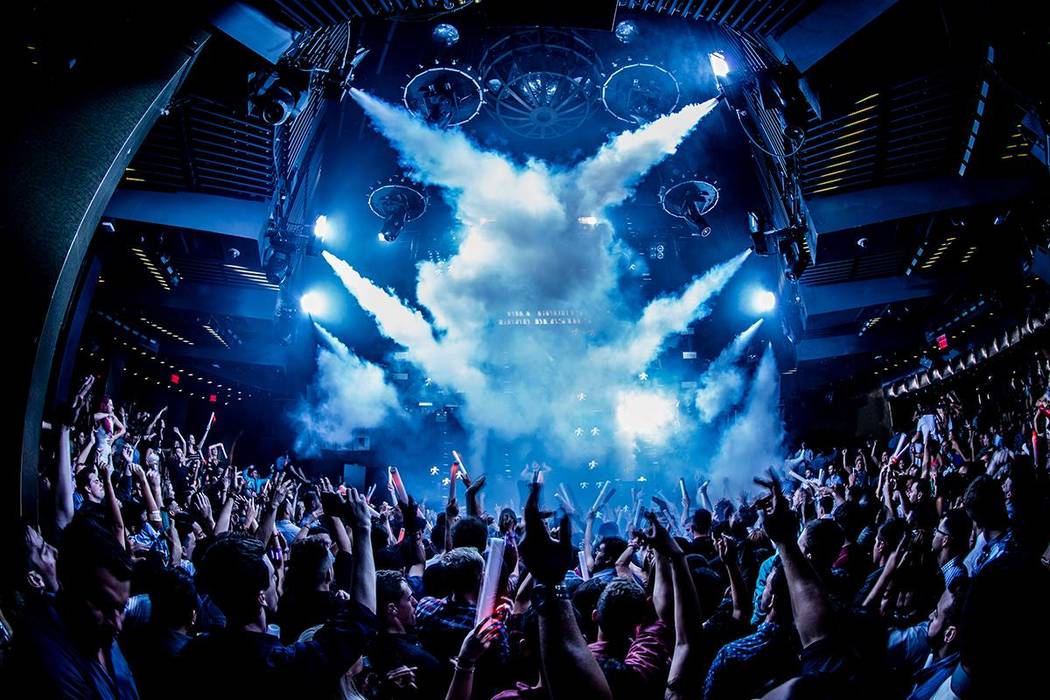 A New York City hedge fund manager who sued the Marquee nightclub after he was attacked by a manager and security officers won a $160.5 million jury verdict this week.
In the year before he suffered a traumatic brain injury in April 2012, according to trial transcripts, David Moradi managed a $1 billion hedge fund and earned $11 million.
According to a 2014 lawsuit against The Cosmopolitan of Las Vegas, the nightclub and Roof Deck Entertainment LLC, the manager and security officers forced Moradi into a security room and demanded his identification and credit card after he already had paid a bill of more than $10,000.
"The Marquee security members and manager shoved David to the ground, causing his head to forcefully hit the concrete surface," the suit states. "The Marquee security members and manager repeatedly hit and smashed David's head into the concrete and continually held his head and right eye against the concrete with a high degree of pressure."
Still pressing his head to the concrete, they asked, "Are you going to cooperate and give your ID back?" according to the suit. "Believing he could be killed, David agreed in order to end the violent attack."
The same jury that awarded Moradi nine figures on Wednesday for past and future wages is expected to decide punitive damages against the defendants Friday as the five-week trial concludes.
Defense attorneys argued at trial that a dispute arose when Moradi was closing out his tab. They also argued that when a general manager tried to tell him there was a problem with his signature, Moradi head-butted him, according to trial transcripts.
Lawyers for the casino and nightclub told jurors Moradi did not suffer a brain injury or permanent damage during the incident.
Moradi's attorneys said he was a VIP guest at the nightclub when he was "assaulted, battered and falsely imprisoned," the transcripts state.
He became disoriented during the attack and stopped in a restroom after he was escorted out of the casino, according to his lawsuit. He noticed his injuries, and when he returned to the Wynn, where he was staying, a VIP host "became alarmed" when he saw his condition and arranged for a Wynn driver to take him to Desert Springs Hospital.
Moradi was diagnosed with a concussion. He also suffered a bruised right eye, head swelling and sore arms, knees and neck. He had difficulty walking and concentrating and endured headaches, disorientation and anxiety, according to his lawsuit. A Las Vegas neurosurgeon diagnosed him with a traumatic brain injury.
As a result of his injuries, his hedge fund ultimately shut down, and Moradi is now unable to get work in the field.
Defense lawyers said his hedge fund had started to fail before the incident.
Paul Padda, who represents Moradi, declined to comment on the verdict or discuss the case Thursday.
Josh Aicklen, a lawyer for The Cosmopolitan, also declined to comment.
About three months after the incident with Moradi, a Las Vegas couple attending a Farmers Insurance party at Marquee said they were assaulted by security officers at the club. A lawsuit filed by Steven and Melissa Cochran in connection with that incident is still awaiting trial.
Contact David Ferrara at dferrara@reviewjournal.com or 702-380-1039. Follow @randompoker on Twitter.
Update
Settlement in Las Vegas Strip nightclub attack wipes out $160M verdict
The verdict
Jurors decided that the defendants should pay David Moradi $160.5 million for an attack at Marquee nightclub. Here's a breakdown of the jury's award:
Past loss of earnings: $23 million.
Future loss of earnings: $79.5 million.
Past pain and suffering: $20 million.
Future pain and suffering: $38 million.