Commissioner calls for security review of jet fuel tanks after Las Vegas Strip shooting
October 5, 2017 - 4:08 pm
Updated October 5, 2017 - 9:00 pm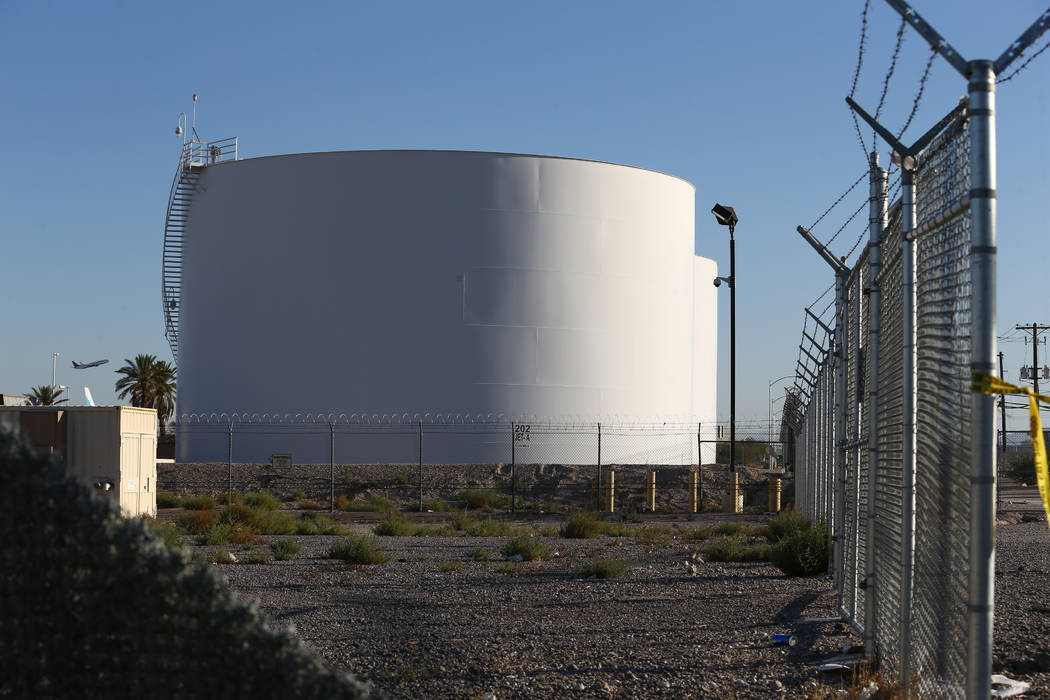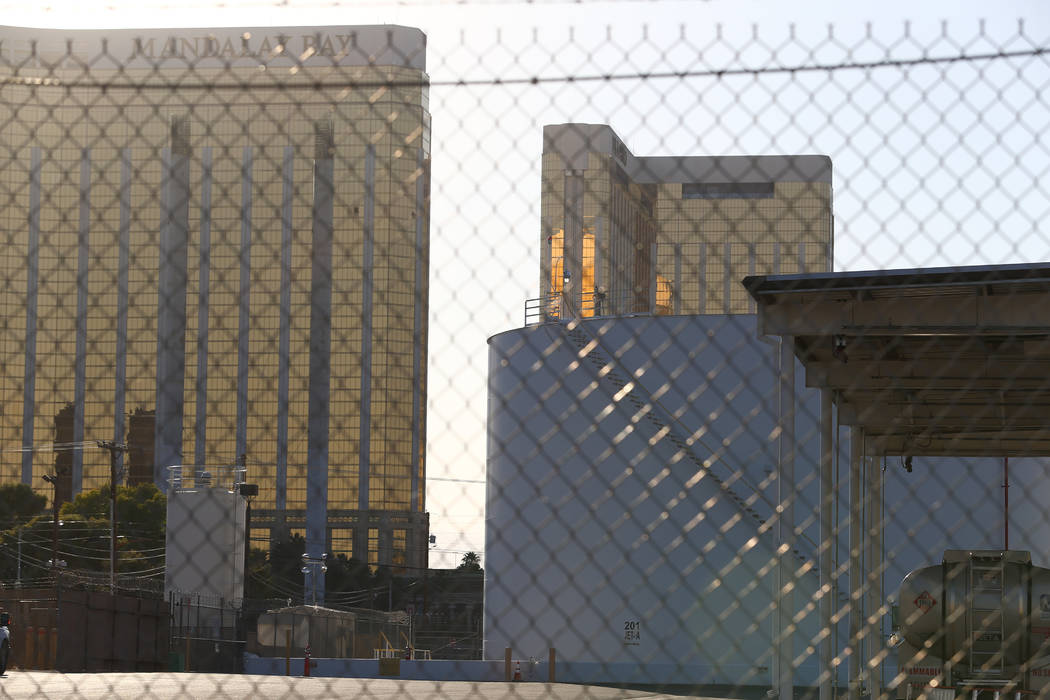 Clark County Commissioner Chris Giunchigliani said Thursday she would seek a security review of the jet fuel tanks targeted Sunday by Las Vegas Strip mass murderer Stephen Paddock.
Giunchigliani, the commission's vice chair and a possible candidate for governor next year, made her comments in the wake of a Wednesday Review-Journal report that Paddock used his Mandalay Bay hotel room to fire bullets at the circular tanks.
"This is something I will raise as an issue for us to take a look at now that we know it's a potential safety hazard," she said.
Also on Thursday, McCarran International Airport officials confirmed the Review-Journal's report that a jet fuel tank was struck by gunfire the night Paddock killed 58 people and wounded almost 500 at the Route 91 Harvest country music festival across the street before taking his own life. The outdoor Las Vegas Village venue, where the festival was held, is about 1,100 feet from the fuel tanks.
In a statement released to the newspaper, spokesman Chris Jones said airport officials were informed by local and federal law enforcement that one of the tanks was "struck by rifle fire during the tragic shooting event that occurred in Las Vegas the evening of Oct. 1."
Jones said airport management learned that two rifle rounds struck a single 43,000-barrel fuel tank just east of the Mandalay Bay.
"One round penetrated Tank 202, which was partially filled with jet fuel," the airport statement said. "A second round was found lodged within the same tank's outer steel shell, and did not penetrate. This tank was subsequently evaluated by experts who found no evidence of smoke nor fire."
Jones said the tank is being drained and will be reinspected and repaired.
A knowledgeable source said this week that both of the bullets struck near the top of the tank.
Several airplane hangars belonging to prominent corporations are near the tanks, which sit on property owned by the airport. The tanks are operated by Swissport Fueling, the company that runs the jet fuel operations for the airport.
The Review-Journal reported Wednesday that FBI agents had inspected the tanks and took measurements of the line of fire from Mandalay Bay. A team of forensics experts were brought to Las Vegas from FBI headquarters in Washington, D.C.
Paddock, a 64-year-old Mesquite resident, had broken two windows in his 32nd-floor suite, one in line with the concert site and the other with a direct view of the fuel tanks, a knowledgeable source told the newspaper.
"Airport fueling has not been compromised," Jones said late Wednesday. "It's functional."
In Thursday's statement, Jones said McCarran's fuel storage system meets all structural and safety requirements set by the National Fire Protection Association.
"The airport's tank farms are designed to include a combination of manual and automated fire suppression systems to ensure the utmost public safety," he said. "Contrary to speculation, there is almost zero likelihood gunfire damage could trigger a fire or explosion."
But jet fuel expert Andrew Grant told Forbes on Thursday that a bullet could ignite jet fuel in a storage tank.
"Various conditions would have to be present, but yes, it could be possible," Grant told the magazine.
Swissport officials did not respond to Review-Journal inquiries. The FBI has declined to comment.
Contact Jeff German at jgerman@reviewjournal.com or 702-380-4564. Follow @JGermanRJ on Twitter.