NFL won't investigate Michael Bennett's claims against Las Vegas police
September 7, 2017 - 6:08 pm
Updated September 7, 2017 - 6:26 pm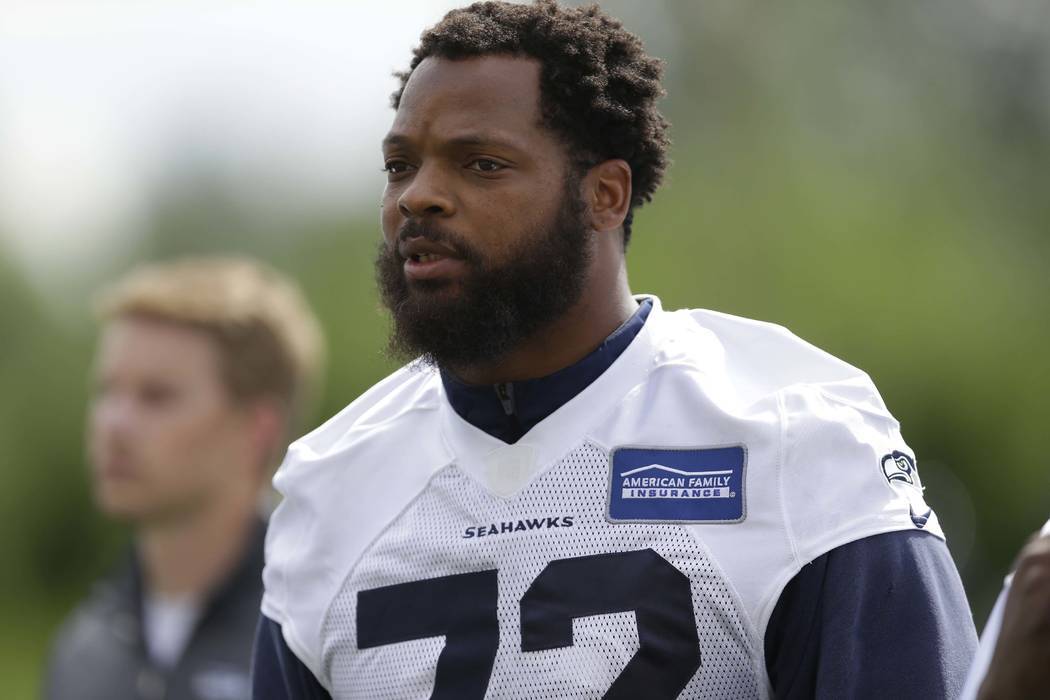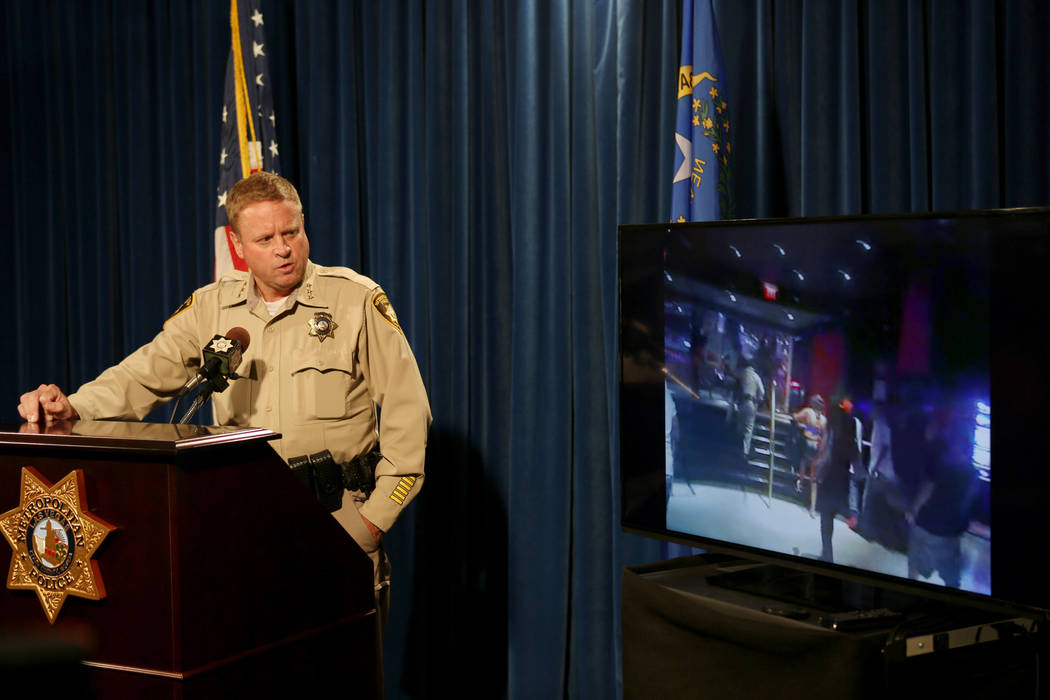 The NFL said Thursday it will not investigate allegations of excessive force made by Seattle Seahawks defensive lineman Michael Bennett against the Metropolitan Police Department.
"There is no allegation of a violation of the league's personal conduct policy and therefore there is no basis for an NFL investigation," league spokesman Brian McCarthy wrote in an email to the Las Vegas Review-Journal.
Detective Steve Grammas, president of the Las Vegas Police Protective Association, sent a letter earlier Thursday to NFL Commissioner Roger Goodell asking for an investigation into Bennett's "obvious false allegations." The union represents Metro officers.
.@LVPPA We've requested that the NFL investigate and take action against Michael Bennett. #lvmpd #lvppa pic.twitter.com/YAsfzEcoLx

— LVPPA (@LVPPA) September 7, 2017
"We hope you will take appropriate action against Michael Bennett," Grammas wrote.
Bennett posted a letter on Twitter Wednesday morning accusing Metro officers of using excessive force and threatening to kill him when he was detained the morning of Aug. 27.
"Las Vegas police officers singled me out and pointed their guns at me for doing nothing more than simply being a black man in the wrong place at the wrong time," Bennett wrote.
According to the letter from Grammas, Metro officers "had reasonable suspicion" to detain Bennett until they could determine whether he was involved in a shooting.
"Michael Bennett's claim that our officers are racists is false and offensive to the men and women of law enforcement," Grammas wrote.
Grammas could not immediately be reached for comment on the league's response Thursday afternoon.
Metro Undersheriff Kevin McMahill also has denied race played a role in Bennett's detainment, which occurred a few hours after the Mayweather-McGregor fight on the Strip.
Bennett was inside The Cromwell when police received a false report of gunshots. Parts of the casino and Drai's Beachclub and Nightclub were evacuated.
Police said the sound of statues falling on a tile floor had been mistaken for gunshots.
On a sweep through the casino floor, officers saw Bennett crouched behind a gaming machine, police said. When officers saw him, Bennett ran outside and jumped a wall into traffic.
Both officers who interacted with Bennett had their handguns drawn. He was handcuffed and held for about 10 minutes, police said.
The officer who handcuffed Bennett did not have his body camera on at the time, but McMahill said at least 126 videos from other sources captured aspects of the event.
Bennett's letter, which went viral on social media and garnered national media attention, prompted Metro to open an internal investigation into the incident.
Contact Blake Apgar at bapgar@reviewjournal.com or 702-387-5298. Follow @blakeapgar on Twitter.