Las Vegas police say race played no role in Michael Bennett's detainment
September 6, 2017 - 9:37 am
Updated September 6, 2017 - 7:00 pm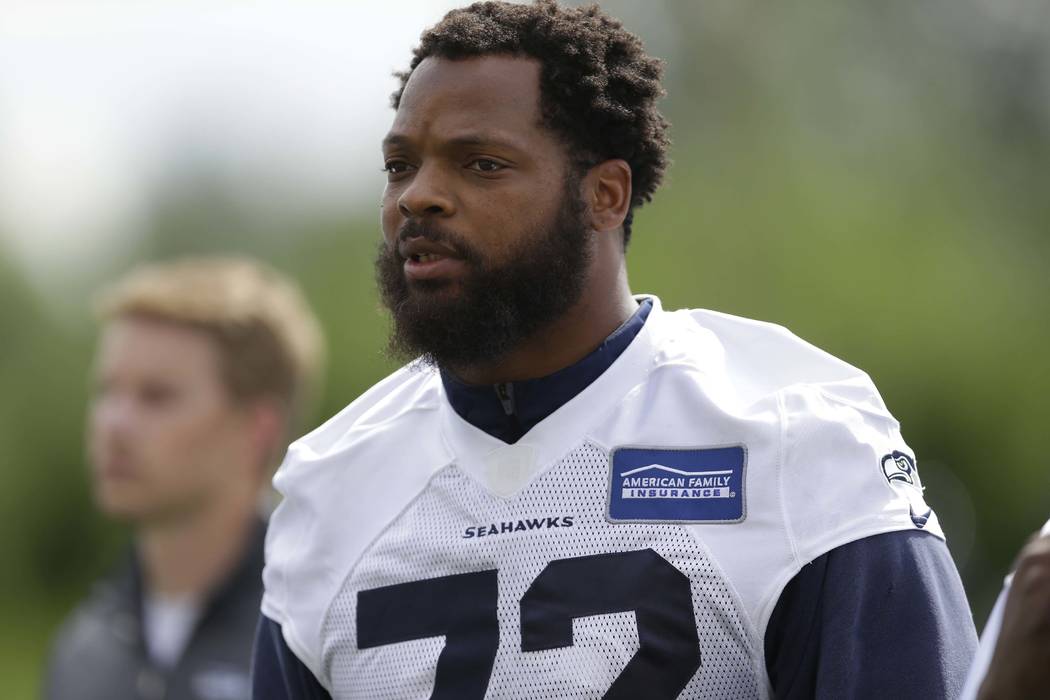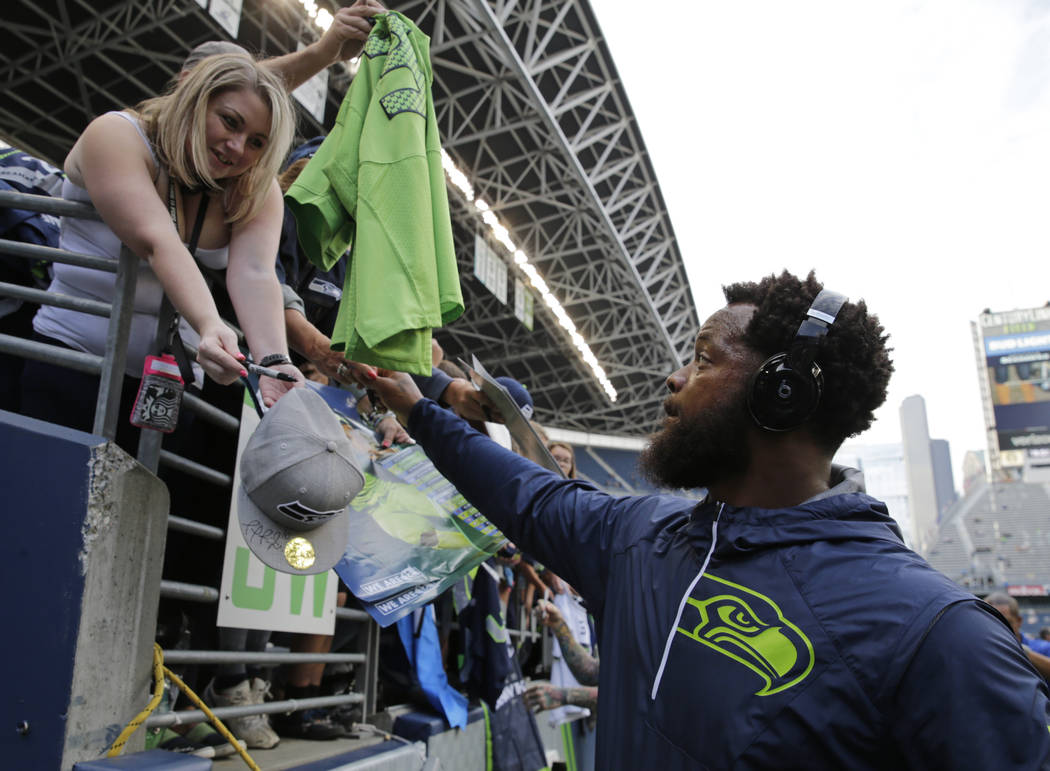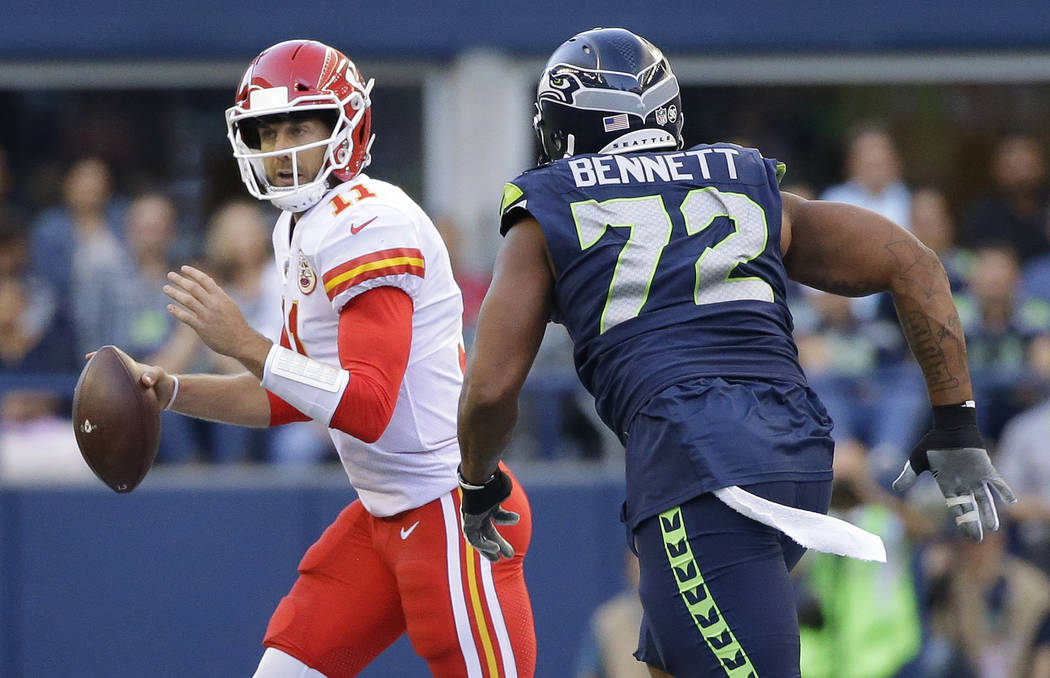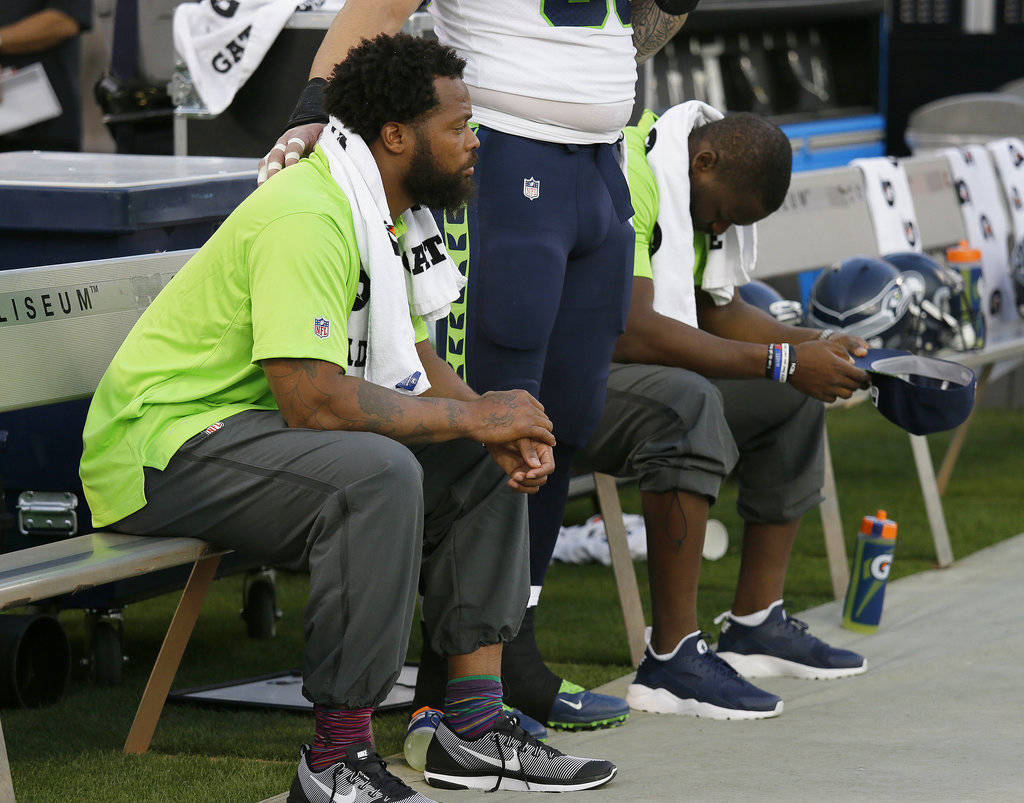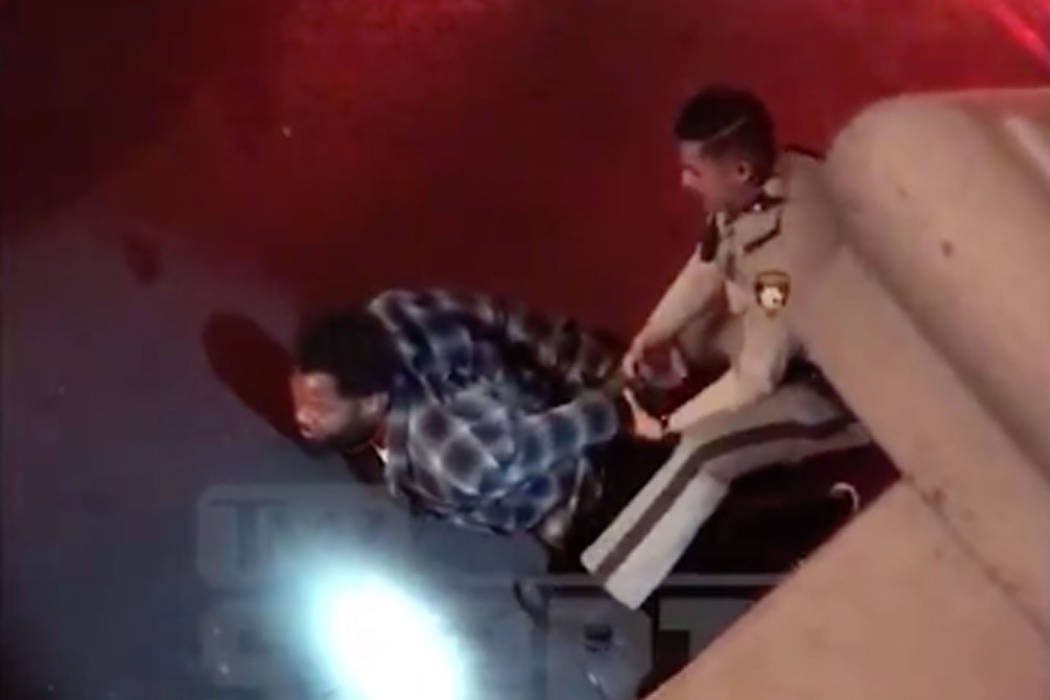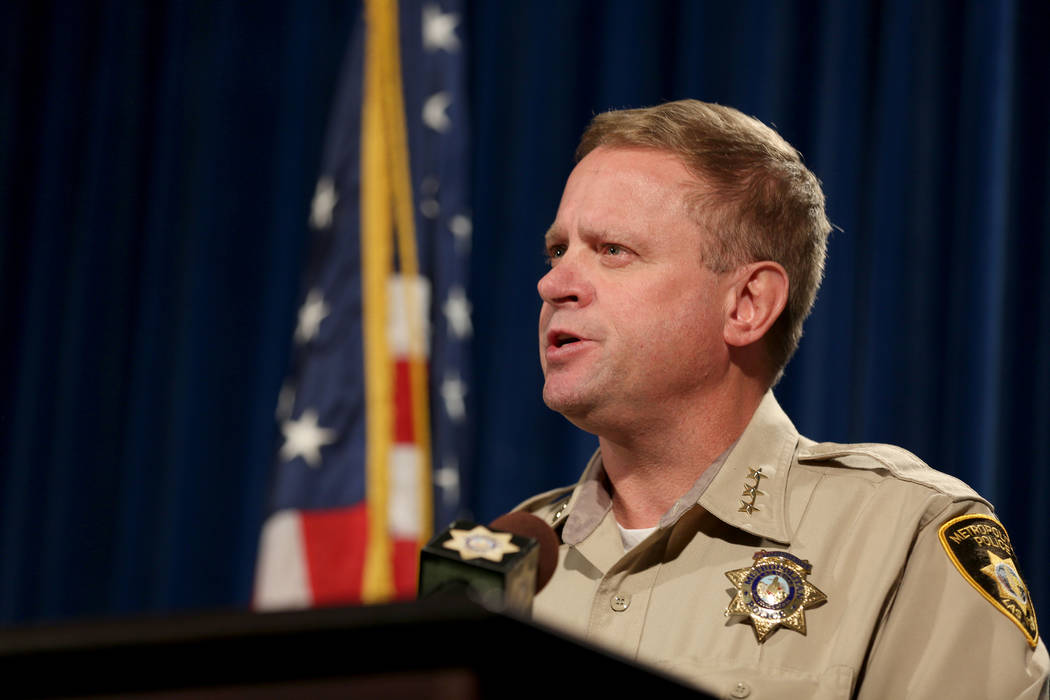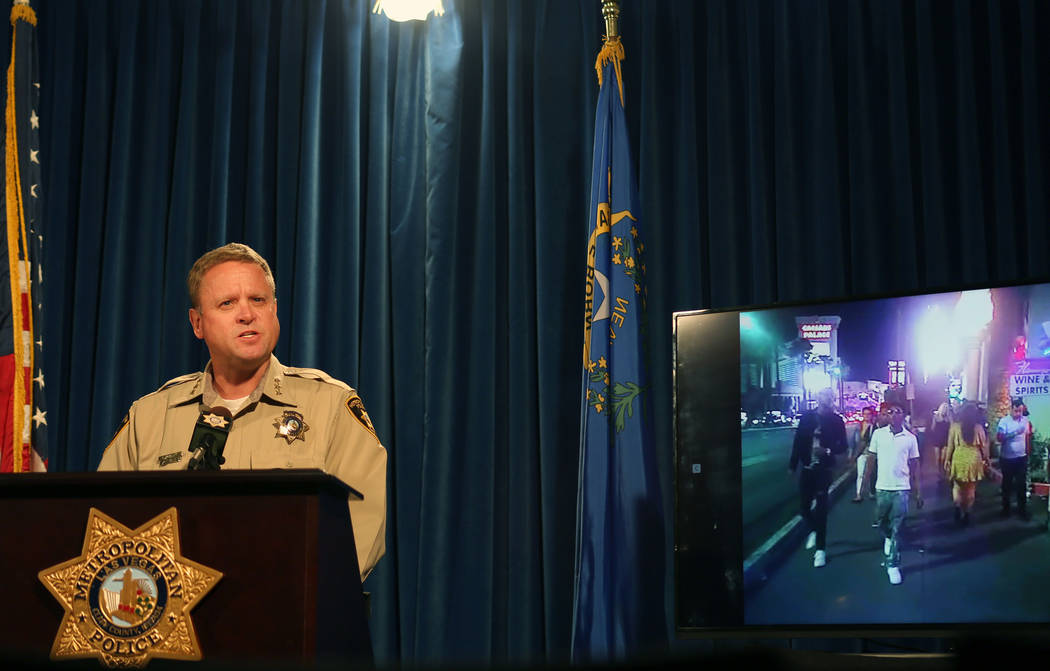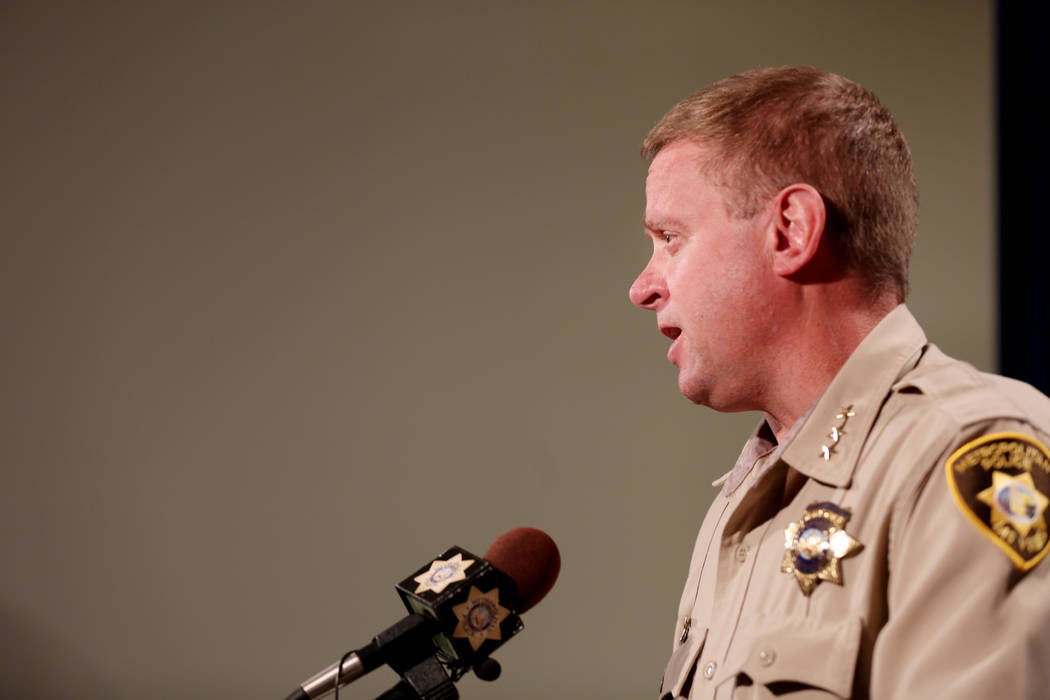 Metropolitan Police Department Undersheriff Kevin McMahill on Wednesday denied race played a role when officers detained Seattle Seahawks defensive lineman Michael Bennett after the Floyd Mayweather-Conor McGregor fight.
"I see no evidence that race played any role in this incident," McMahill told reporters.
Bennett attracted national media attention earlier Wednesday when he posted a letter on his Twitter account that accused Las Vegas police of using excessive force and threatening to kill him.
According to Bennett's letter, he was headed back to his hotel after the fight, which took place Aug. 26 at T-Mobile Arena, when several hundred people heard what sounded like gunshots.
"Like many of the people in the area I ran away from the sound, looking for safety," he wrote. "Las Vegas police officers singled me out and pointed their guns at me for doing nothing more than simply being a black man in the wrong place at the wrong time."
Bennett posted the letter under a one-word tweet: "Equality." He has 159,000 Twitter followers.
"The Officers' excessive use of force was unbearable," Bennett wrote in the letter. "I felt helpless as I lay there on the ground handcuffed facing the real-life threat of being killed."
Internal investigation
McMahill held an afternoon news conference to address Bennett's allegations. The undersheriff said police learned of the allegations Wednesday morning and opened an internal investigation. Bennett has not filed a formal complaint with the department, he said.
The undersheriff told reporters he did not know why the detaining officer, who was not identified, did not activate his body camera before holding Bennett for 10 minutes.
McMahill said police have 126 videos connected to the incident — including other body camera and security footage — that investigators are reviewing.
He asked anybody with additional videos or information to contact Metro.
Several hours after the fight, parts of The Cromwell and Drai's Beachclub and Nightclub were evacuated in response to a false report of gunshots. Clubgoers panicked after statues that were knocked down on a tile floor sounded like gunshots, police said.
Bennett was crouched behind a gaming machine around 1:30 a.m. Aug. 27 as a group of officers conducted a second sweep of the casino floor searching for a possible shooter, McMahill said. When officers saw Bennett, he ran outside and jumped a wall into traffic, where he was detained, the undersheriff said.
McMahill said officers thought Bennett may have been involved in the reported shooting.
Body camera footage shows many people running from the casino during the chaotic evacuation. It is unclear why Bennett was chased, but that will be part of the investigation, McMahill said.
Bennett further alleged in his letter that an officer ordered him to the ground, placed a gun near his head and threatened to kill him if he moved.
"Terrified and confused by what was taking place, a second Officer came over and forcefully jammed his knee into my back making it difficult for me to breathe," Bennett wrote. "They then cinched the handcuffs on my wrists so tight that my fingers went numb."
McMahill said both officers who interacted with Bennett had handguns drawn, but it was unclear what was said.
Bennett claimed the officers ignored his pleas and took him to the back of a nearby police car, where he sat until they realized he was "a famous professional football player."
"After confirming my identity, I was ultimately released without any legitimate justification for the Officers' abusive conduct," he wrote.
This is infuriating and these cops need to be held responsible! @mosesbread72 we stand with you! pic.twitter.com/iVID1YzsRa

— KnowYourRightsCamp (@yourrightscamp) September 6, 2017
McMahill said a supervisor explained the incident to Bennett at the scene. Bennett told the supervisor he understood and had no problem with what the officers did, except for having one officer aim a gun at his head, McMahill said.
According to the letter, Bennett has retained Oakland, California, civil rights attorney John Burris to explore his legal options.
Burris said he contacted Metro on Aug. 29 by sending a letter and an email requesting the body camera footage. He said he intends to file a lawsuit against the department in federal court if the facts of the case do not change.
"It's not about the money, but it's about the violation of his rights," Burris said.
Steve Grammas, president of the Las Vegas Police Protective Association, the union that represents Metro officers, said Wednesday night that Bennett owes the police department and the officers involved an apology.
"The NFL should investigate his conduct for a false complaint and a false allegation against officers," Grammas said.
Grammas said if Bennett files a complaint with the department and his allegations turn out to be false, he hopes the department and the district attorney will pursue charges.
Bennett, 31, is entering his ninth NFL season and his fifth with the Seahawks. He has been outspoken on social issues and this year has been a vocal backer of free agent quarterback Colin Kaepernick, who has been criticized for taking a knee during the national anthem prior to 2016 games.
"I have always held a strong conviction that protesting or standing up for justice is just simply, the right thing to do," Bennett wrote in his letter. "This fact is unequivocally, without question why before every game, I sit during the national anthem — because equality doesn't live in this country."
Show of support
Kaepernick shared the letter Wednesday morning with a supportive tweet:
"This violation that happened against my Brother Michael Bennett is disgusting and unjust. I stand with Michael and I stand with the people."
Kaepernick has 1.2 million Twitter followers.
At a news conference livestreamed from the Seahawks' Periscope account earlier Wednesday, head coach Pete Carroll said he supported Bennett.
"What happened with Michael is a classic illustration of the reality of inequalities that are demonstrated daily," he said.
Carroll said he wanted the incident to inspire people to respond compassionately when inequalities are exposed and stand for change.
"Because we can do better than this," he said.
Bennett addressed media separately at the news conference, but declined to discuss details of the incident or the moments leading up to it. He said he felt lucky to have the platform to discuss issues of inequality.
"This is a tragic situation for me. I hate to be up here at this moment," he said. "Like I said, there's a lot of people who experienced what I experienced at that moment, and they're not here to live to tell their story."
Bennett is coming off his second consecutive Pro Bowl appearance. The Houston native attended Texas A&M. He entered the NFL as an undrafted free agent in 2009 and has since made 45.5 sacks in 109 games.
Contact Blake Apgar at bapgar@reviewjournal.com or 702-387-5298. Follow @blakeapgar on Twitter. Contact Carri Geer Thevenot at cgeer@reviewjournal.com or 702-383-0361. Follow @CarriGeer on Twitter. Review-Journal staff writer Mike Shoro and Sports Editor Bill Bradley contributed to this story.
Below is the letter Michael Bennett posted on Twitter. This image has been altered for language. (Twitter/@mosesbread72)