$1.5 billion Spaghetti Bowl overhaul dubbed Project Neon begins next month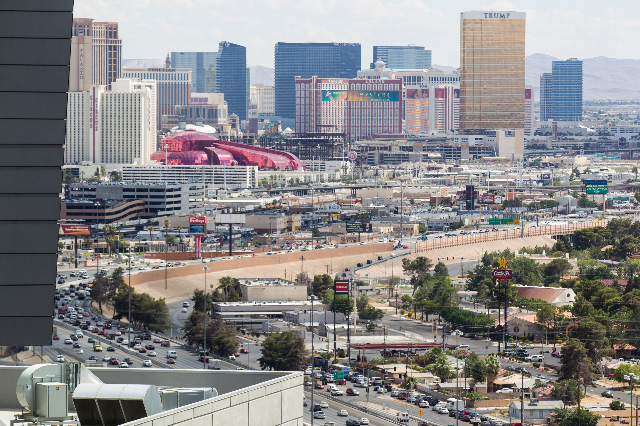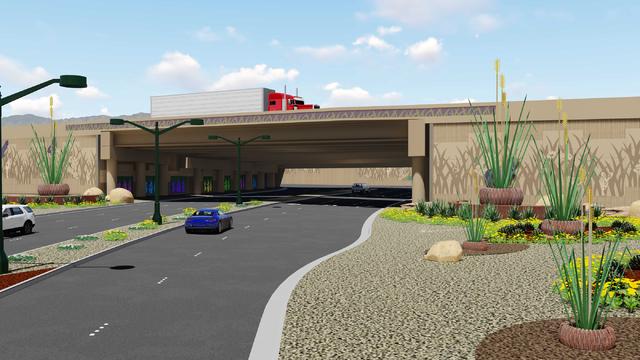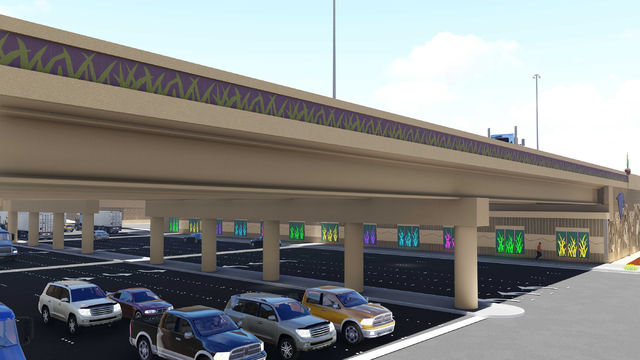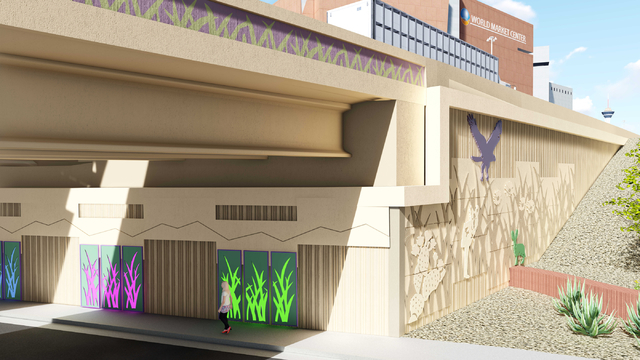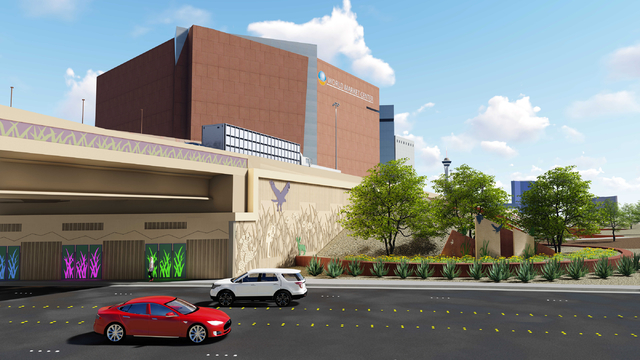 The first noticeable construction for Project Neon, the $1.5 billion Spaghetti Bowl overhaul that begins next month, won't be anywhere close to the interchange between Interstate 15 and U.S. Highway 95.
But it should go a long way toward providing information that will reduce the traffic headaches that are bound to occur with the state's largest-ever public works project.
Well after April 7's Project Neon groundbreaking ceremony in downtown Las Vegas, construction crews will be installing an active traffic management system, the first of its kind in the country.
"Essentially, we're putting stadium-sized video boards over the freeways that provide next-generation, real-time information to motorists about detours, accidents and traffic restrictions," said Nevada Department of Transportation spokesman Tony Illia.
The boards will be far more sophisticated than the existing dynamic signage that shows travel times to freeway exits and can be programmed to inform motorists of lane closures and blockages that occur with traffic accidents, Illia said. Signs will show the status of every lane as motorists approach the interchange that 300,000 vehicles pass through daily and sees 25,000 lane changes per hour.
Before major construction begins, a dozen steel gantries supporting the video boards will be erected over I-15 and U.S. 95 in all directions from the Spaghetti Bowl.
The signs, which are still being priced by the department, will be built near Owens Avenue, Washington Avenue, Bonanza Road, Desert Inn Road, Spring Mountain Road and Twain Avenue on I-15 and at Jones, Decatur, and Valley View boulevards, Main Street, Las Vegas Boulevard and Bruce Street on U.S. 95.
By the end of Project Neon in 2019, there will be 50 gantries and information signs at locations stretching all the way to Silverado Ranch Boulevard.
The first 12 traffic management system boards are expected to be installed by fall. In the meantime, engineering and the demolition of properties claimed through eminent domain along the periphery of the Project Neon site will be ongoing from early April through July, followed by street improvements to Martin Luther King Jr. Boulevard, which is getting a major upgrade, and Charleston Boulevard.
Educating the public about the project and how motorists will use it is a key consideration in the early going of the project. On the date of the groundbreaking, the transportation department will relaunch its project website, NDOTProjectNeon.com, to explain and illustrate the construction program and to provide information updates.
A Project Neon public information office will open at 320 Wall St. in early May, with hours from 9 a.m. to 6 p.m. Monday through Friday, and 9 a.m. to noon on Saturday.
The department also is developing a virtual reality video by mid-May that will enable motorists to experience the new twists and turns of the interchange with a free downloadable smartphone app available by fall.
A series of braided ramps that merge and weave, entering and exiting traffic from I-15 will be built beginning in the summer through March 2018. The flow of U.S. 95 won't be affected by the braided-lanes work until November.
In the midst of the program will be the reconstruction of the I-15 Charleston Boulevard exit to a traditional diamond design, eliminating the awkward and congestion-producing alignment of the southbound Charleston exit to Martin Luther King. The new exit will provide better access to Symphony Park and the downtown arts district to the east and the medical district to the west.
Crews also will build the first high-occupancy-only vehicle exit between Alta Drive and Sahara Avenue, to be known as the Neon Gateway, which will connect to a redesigned Grand Central Parkway for easier downtown Las Vegas access.
According to the transportation department's schedule, I-15 traffic disruptions will occur during one construction season, between March and November 2018.
The schedule preserves the most visible improvement for last — the 81-foot-tall, 2,606-foot-long HOV precast concrete flyover bridge connecting southbound U.S. 95 to southbound I-15 as well as their northbound counterparts. That's scheduled between November 2018 and July 2019.
Over the life of the project, crews will move 1 million cubic yards of dirt — enough to fill 324 Olympic-sized swimming pools. There will be 42,062 cubic yards of concrete used — enough to build a sidewalk from Las Vegas to St. George, Utah.
There will be enough asphalt paving — 1.8 million square feet — to build 2,957 average driveways.
Contact Richard N. Velotta at rvelotta@reviewjournal.com or 702-477-3893. Find him on Twitter: @RickVelotta
RELATED:
Project Neon begins in April with most traffic disruptions in 2017