Building Vegas light-rail system called disruptive but essential
January 15, 2016 - 5:11 pm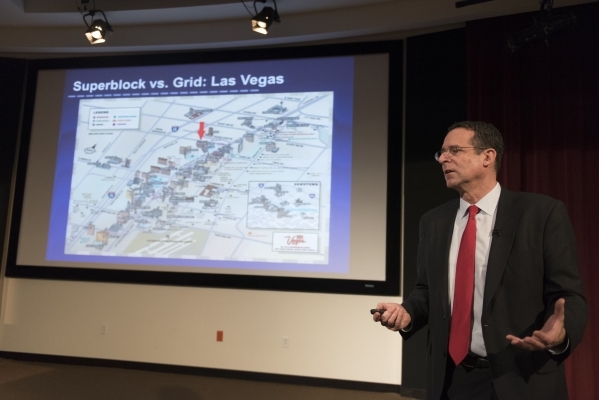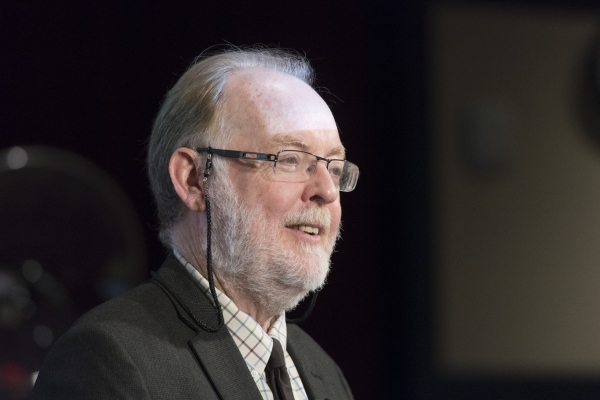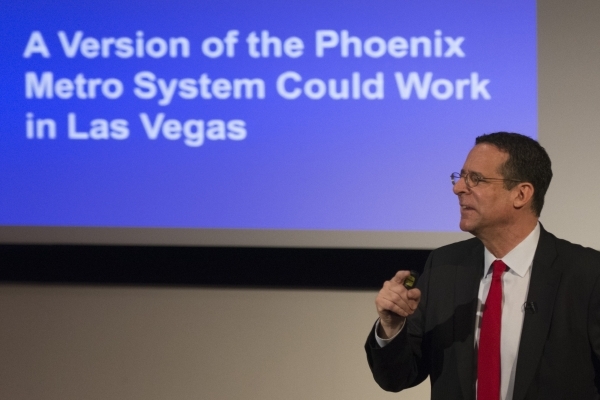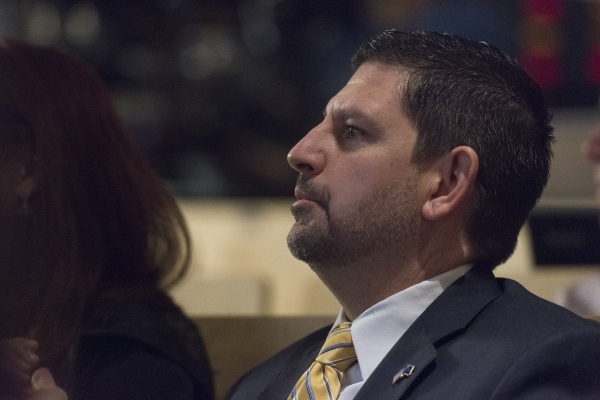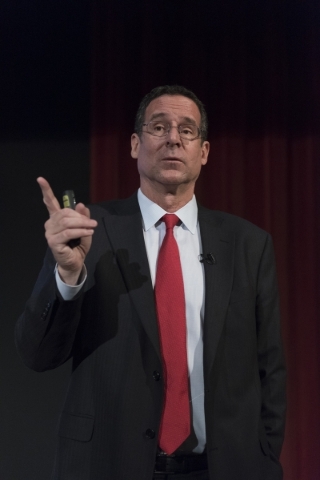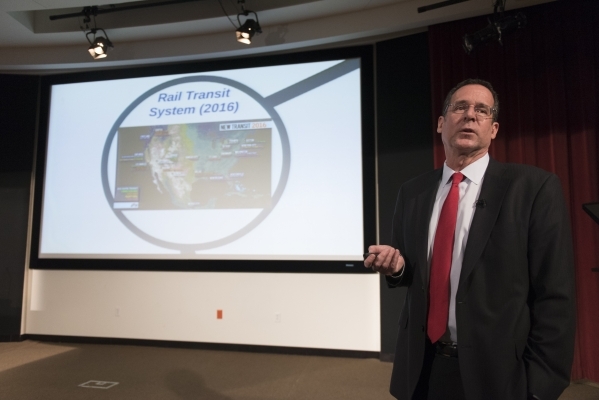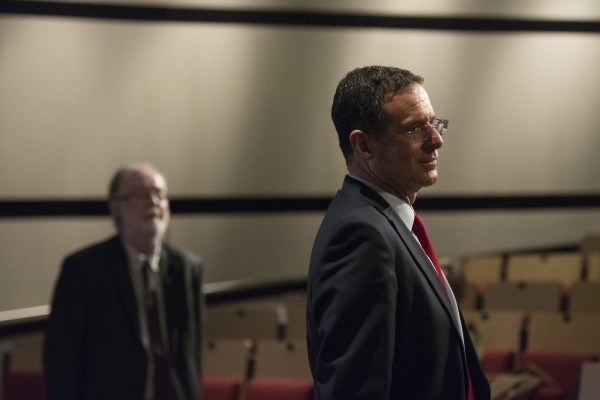 There's no doubt that building a light-rail system from McCarran International Airport to downtown Las Vegas along the Strip would be a major traffic disruption.
But it's absolutely essential if the city is going to maintain its lead as the nation's top tourism destination and convention host.
Robert Lang, the director of Brookings Mountain West at the University of Nevada, Las Vegas, gave a two-hour talk Friday on the benefits of light rail and how a successful system that has been developed in Phoenix could be replicated in Southern Nevada.
Lang said he spent a semester at Arizona State University when Phoenix's Valley Metro system was under construction.
"It was awful," Lang said. "It was disruptive. People couldn't sleep when the work was going on."
But today, Valley Metro extends to Tempe and Mesa and connects Sky Harbor International Airport with downtown Phoenix on a 23-mile system. It has drawn new real estate investment and provided more transportation convenience for millennials, senior citizens and park-and-ride consumers.
Lang believes the Phoenix environment most closely resembles Las Vegas' needs.
Las Vegas is considering a light-rail system as part of the Regional Transportation Commission of Southern Nevada's Transportation Investment Business Plan. The plan contemplates a series of transportation improvement projects that would cost $7 billion to $12 billion — and that doesn't include the cost of a light-rail system.
As part of the process of prioritizing projects and providing details to the government entities that would be responsible for approving them, transportation leaders also are looking at one of the biggest unanswered questions — how to pay for it all.
Lang noted in his Friday presentation that tax revenue would increase if economic development patterns in Las Vegas follow those in other cities that have invested in light rail. Phoenix and Denver have seen residential and commercial growth around light-rail stops and Denver is on the verge of opening a new light-rail extension that will connect Denver International Airport to downtown.
Local leaders also have noted that the city's farebox revenue for light rail would likely be considerably higher than that of other cities because a route from the airport to the Strip and downtown would be in high demand. Bus routes that travel along the Strip already generate revenue that is 165 percent of expenses.
Lang said the expense of a system is often cited in opposition of development, but cities that have built them now wonder why it took so long to get started.
"You can't start this too soon," Lang said in his presentation.
He predicted that if the city were successful in establishing a resort corridor light rail, it wouldn't be long before demand grew to extend it, possibly to the west where transportation leaders are looking at a potential line along Charleston Boulevard to Downtown Summerlin.
Lang also said the price would be high for doing nothing, noting that Orlando, Fla., already has a 13.7-mile maglev system being built that will connect Orlando International Airport with the city's convention center area.
When that opens, Las Vegas will lose its advantage of having an airport close by convention facilities because Orlando conventioneers will be able to get to the convention sites in minutes, thanks to the new transportation link.
Contact Richard N. Velotta at rvelotta@reviewjournal.com or 702-477-3893. Find him on Twitter: @RickVelotta