Commission's action means Uber, Lyft could be operating within 30 days
August 10, 2015 - 6:46 pm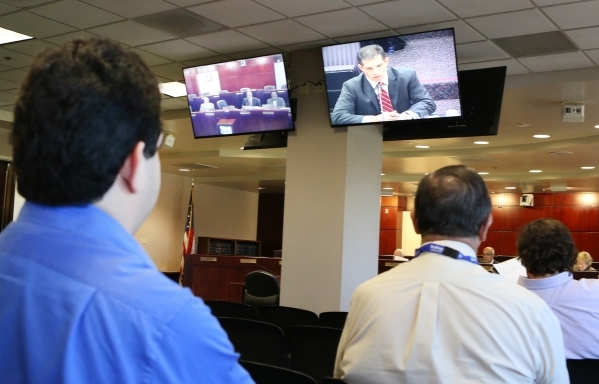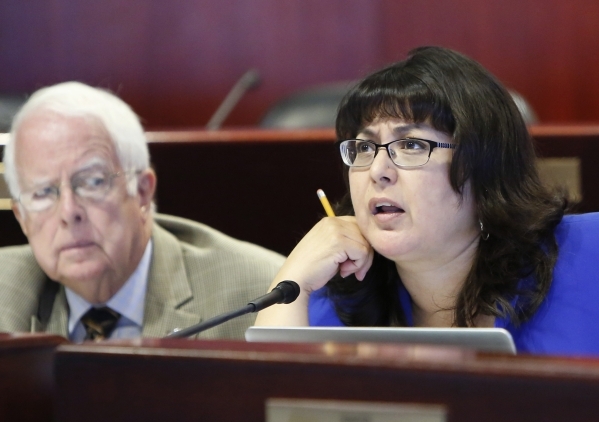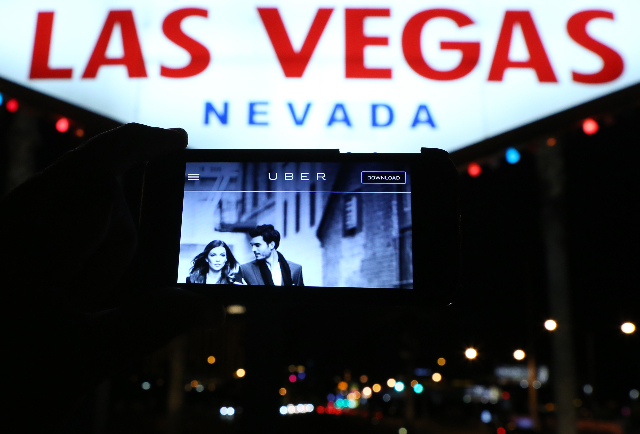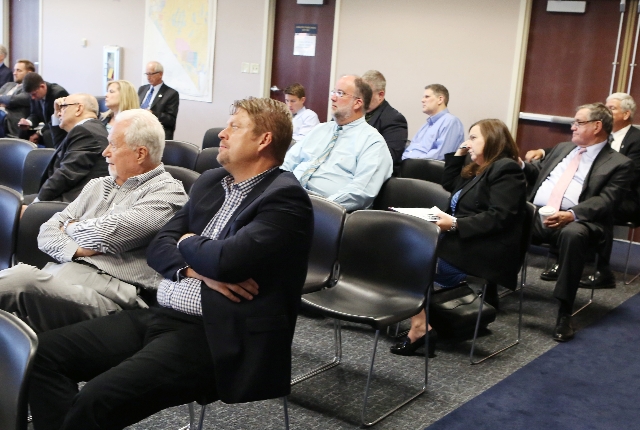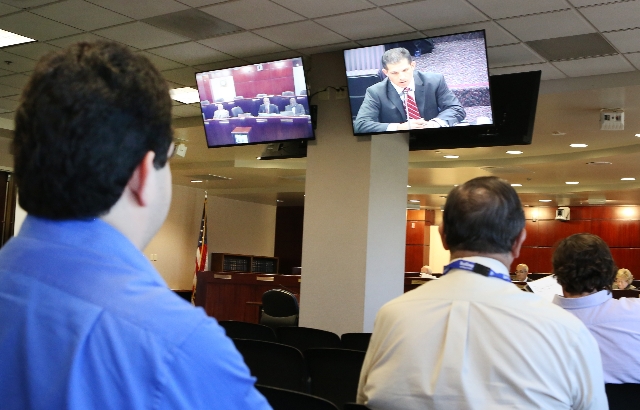 Uber and Lyft could begin operating within 30 days following action Monday by the Legislative Commission.
Commissioners unanimously pre-approved a series of regulations for transportation network companies submitted late last month by the Nevada Transportation Authority.
Representatives of the commission, comprised of senators and Assembly members who approved legislation legalizing ride-hailing companies, questioned Transportation Authority Chairman Andrew MacKay and Bruce Breslow, director of the Department of Business and Industry, for more than an hour Monday morning before the vote. The meeting was held in Carson City but teleconferenced to Las Vegas.
MacKay said despite efforts to get ride-hailing companies on the road as quickly as possible, Uber and Lyft have yet to apply to operate in the state.
Now that the legislative group has pre-approved the regulations, it's expected that Uber and Lyft would apply for permits, possibly as early as this week.
Representatives of Lyft did not respond to phone and email inquiries as to their plans by press time, and an Uber official gave no clear indication when the company would apply.
"We are encouraged by this progress," Uber spokeswoman Eva Behrend said in an email. "We look forward to applying for a permit in the near future and to bringing Uber back to the Silver State to offer more options for people to move around their city."
Regulations still have to be adopted by the three-member Transportation Authority, which has scheduled a public hearing on regulations for Sept. 11. But not having the regulations in place won't prevent Uber and Lyft from beginning operations, as long as they comply with Assembly Bills 175 and 176, which established the ground rules for operations.
Legislators pose questions
The commission approved the rules despite a number of questions from legislators.
Assemblywoman Marilyn Kirkpatrick, D-North Las Vegas, said there were several matters discussed when the legislation was debated that aren't referenced in the proposed regulations.
She noted that the rules mention nothing about driver drug-testing, either prior to a driver contracting with a company or after an accident. She said the rules also are silent on where and how companies can drop off or pick up passengers at resort properties and whether drivers would be required to have a business license as independent contractors.
Commissioners determined that while drug testing was discussed in several versions of the legislation that finally was approved, the final version required no testing.
MacKay said the issue of where to pick up and drop off at resorts is a matter between the companies and the resorts and he said each municipality and county would have to determine whether a contractor would be required to have a business license. The rules do state the companies, but not the drivers, must register with the secretary of state to conduct business in Nevada.
Much of the operational oversight will be the responsibility of the companies. They'll be required to vet drivers, inspect vehicles and make sure drivers comply with rules restricting them to 12 cumulative hours of driving per 24-hour period and being on call for 16 hours during a 24-hour period.
The Transportation Authority would be able to conduct random checks to make sure the companies are keeping drivers in compliance and could suspend or revoke a license for failure to do so.
Licensing costs
Commissioners also discussed the cost of applying for a license, but took no action demanding a change. Companies would be required to pay $300,000 for an unlimited number of cars, down from the $500,000 the authority initially considered.
MacKay said the fee would be used to hire additional staff to monitor transportation network companies and secure additional office space and technology. The state's Interim Finance Committee would have to approve those positions before any hiring could occur.
MacKay said he doesn't see the fee — the highest Uber and Lyft would pay as a price of entry of any place in the world — as a deterrent to the companies operating in the state.
"We're not trying to create a revenue stream here," MacKay said. "We do not intend to create a goliath of an agency. Las Vegas will be one of their biggest markets, probably in the world. They're going to get a pretty good deal out of this and so is the state of Nevada."
MacKay acknowledged that if it turns out oversight of the companies costs less than anticipated, the overpayment could be used as a credit toward license renewals.
Contact reporter Richard N. Velotta at rvelotta@reviewjournal.com or 702-477-3893. Find @RickVelotta on Twitter.