Nevada transportation agency wants crackdown on Uber 'aliens'
October 31, 2014 - 10:44 am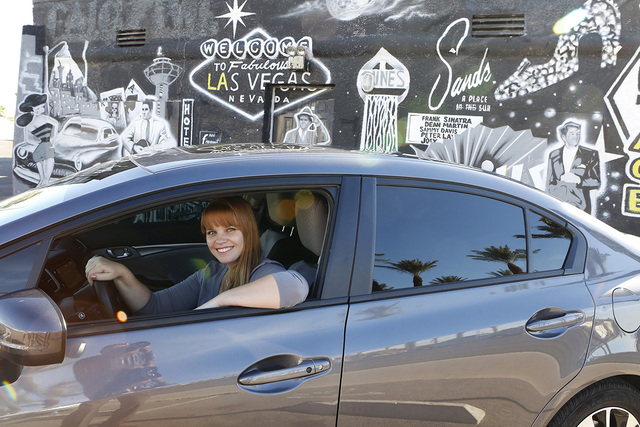 The state's battle against Uber is on.
The Nevada Transportation Authority late Thursday unanimously supported Attorney General Catherine Cortez Masto's strategy to take legal action against illegal passenger carrier activity in the state.
Commissioner Keith Sakelhide wondered aloud why the board that regulates buses and limousines statewide and taxicabs outside Clark County even had to vote on the measure.
"Is it really necessary to have an agenda item for the attorney general's office to do its job?" Sakelhide said.
But Chairman Andrew MacKay said taking up the issue was important because "actions of a certain magnitude should be ratified by the full board."
And the arrival of Uber has hit Nevada with the magnitude of a major earthquake.
In two public comment sessions conducted by the board, representatives of the industry encouraged regulators to use whatever means necessary to prevent illegal operations.
"Considering that Uber has its nose up in the air with regards to our regulations, I recommend you do whatever you can to block them," said Lou Castro, vice president of the Nevada Bus and Limousine Association.
"On Friday (Oct. 24, the date Uber launched operations in Nevada) it was like we were invaded by aliens from outer space that had no regard for any of our rules," he said.
A District Court judge in Clark County on Wednesday denied a motion by the attorney general's office for a temporary restraining order. Judge Douglas Herndon said the office failed to prove that Uber was a danger to consumers, which means the San Francisco-based ride-sharing company can continue to operate.
But state regulators can enforce transportation laws, which means representatives of the Transportation Authority and the Nevada Taxicab Authority can cite Uber drivers and impound their cars if caught.
Industry leaders told commissioners that because Uber is openly flouting state laws they should seek maximum penalties against drivers anytime they're caught.
A spokeswoman for the state's Business and Industry Department said 15 Uber drivers — 12 in Las Vegas and three in Reno — have been cited. Impound hearings occurred Monday and Tuesday.
Citations have been routinely issued to illegal operators well before Uber arrived.
"In the normal course of business, the (Taxicab Authority) and the (Nevada Transportation Authority) investigators do field complaints and anonymous tips related to gypsy cabs and respond accordingly," spokeswoman Teri Williams said in an email.
A routine part of the Transportation Authority's monthly agenda is to consider every citation and impound to clear the case. The first Uber cases occurred after the setting of Thursday's agenda. Commissioners can affirm or reverse an action.
The first Uber cases will hit the board at its early December meeting.
In the authority's closing public comment period, the owner of a small taxi company in Minden speculated that there would be economic chaos if unlicensed companies entered industries without abiding by existing rules and regulations.
Gary Poley said while Uber is a headache in large markets such as Las Vegas and Reno, it would devastate small companies such as his.
"A nonregulated technology company has a single motive and responsibility to its owners and shareholders — maximum profit," Poley said. "It shares no direct ties to the communities it serves and certainly no regulatory responsibility. Its amateur and part-time labor force has no incentive to operate during less-than-profitable times.
"But our level of service to the community is 24/7/365 and to accomplish this, significant portions of the profits are voluntarily redirected from the most profitable times, days and seasons to subsidize the less profitable times."
Follow @RickVelotta on Twitter. Contact reporter Richard N. Velotta at rvelotta@reviewjournal.com or 702-477-3893.