Nevada transportation board approves building Faraday highway project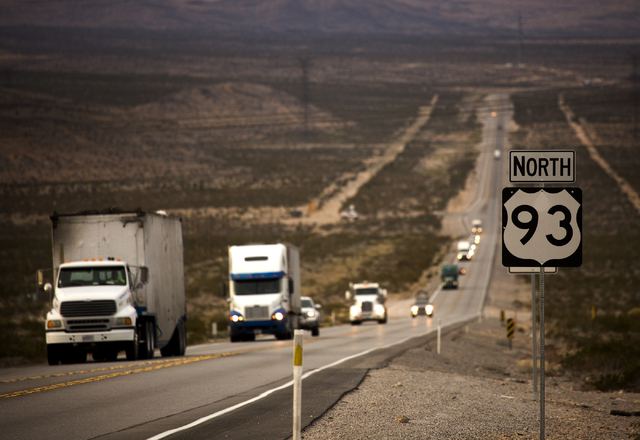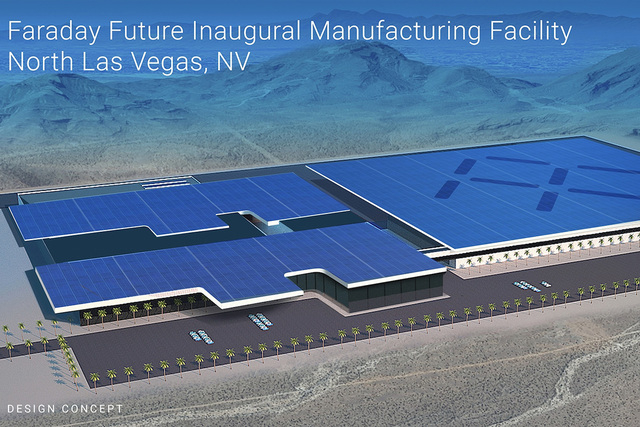 CARSON CITY — The state Board of Transportation on Monday approved using a design-build process for a $60 million highway improvement project for the Faraday Future electric car factory now under construction at Apex.
The process is expected to get the road project finished a year earlier than using traditional bidding methods.
The agency will now solicit proposals for the project.
"This is one of those projects that is very important to infrastructure," said Gov. Brian Sandoval, chairman of the board.
Construction of the five-mile-long widening of U.S. Highway 93 at Interstate 15 for the Faraday plant now under construction is projected to begin in June 2017.
The design-build process will allow the Department of Transportation to concurrently pursue the environmental clearance while proceeding with the preparation of the design-build documents, shaving off a year for the completion of the project.
Parsons Brinckerhoff is performing the preliminary design, engineering and environmental work.
The planned development in the Apex area in the near future is projected to be significant and is planned to commence within the next several months. The project is needed to facilitate this dramatic projected growth, the agency told the board in a memo.
The project will benefit other anticipated development at Apex in coming years.
The project at the Garnet Interchange will include a flyover exit from U.S. 93 into the $1 billion, 3-million-square-foot plant being built by Faraday.
The Legislature in December approved a package of incentives to bring the company to Southern Nevada. The Faraday tax breaks and other improvements, including the road project, totaled $320 million. The company broke ground on the factory in April.
The improvements to U.S. 93 will expand the road from two to four lanes and include a frontage road at Grand Valley Parkway inside the Apex Industrial Park.
Contact Sean Whaley at swhaley@reviewjournal.com or 775-461-3820. Find him on Twitter: @seanw801