Plans begin for next phase of Centennial Bowl project in northwest Las Vegas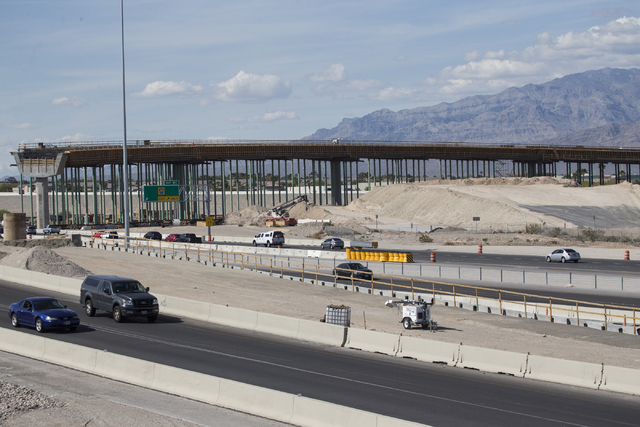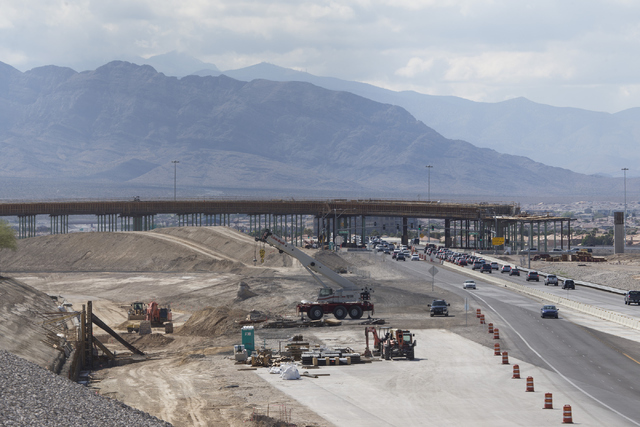 Even as construction continues on the $47 million Centennial Bowl interchange, state transportation officials are already looking at next phase of the project.
The Nevada Transportation Department's board on Monday agreed to start looking for a consultant who willsolicit bids from construction companies to design and build a ramp connecting southbound U.S. Highway 95 to the eastbound 215 Beltway.
The additional construction, expected to cost $135 million to $162 million, is listed in a series of nearly 200 planned projects that would be funded if most Clark County voters approve a ballot measure Nov. 8 to extend fuel revenue indexing for another decade. A three-year indexing plan that has raised the fuel tax by 10 cents a gallon will end in December unless voters approve the extension.
State transportation officials have said that the full interchange could be built by 2020 if the fuel tax measure is approved. If the measure fails, it will cost $155 million to $214 million to complete the project by 2034 because of available funding and a piecemeal approach to construction.
Part of the Centennial Bowl project opened to commuters in May when Transportation Department crews opened a ramp linking northbound U.S. 95 to the eastbound Beltway.
Contact Art Marroquin at amarroquin@reviewjournal.com or 702-383-0336. Find @AMarroquin_LV on Twitter.