Another March storm drops light rain across Las Vegas
Updated March 14, 2023 - 4:17 pm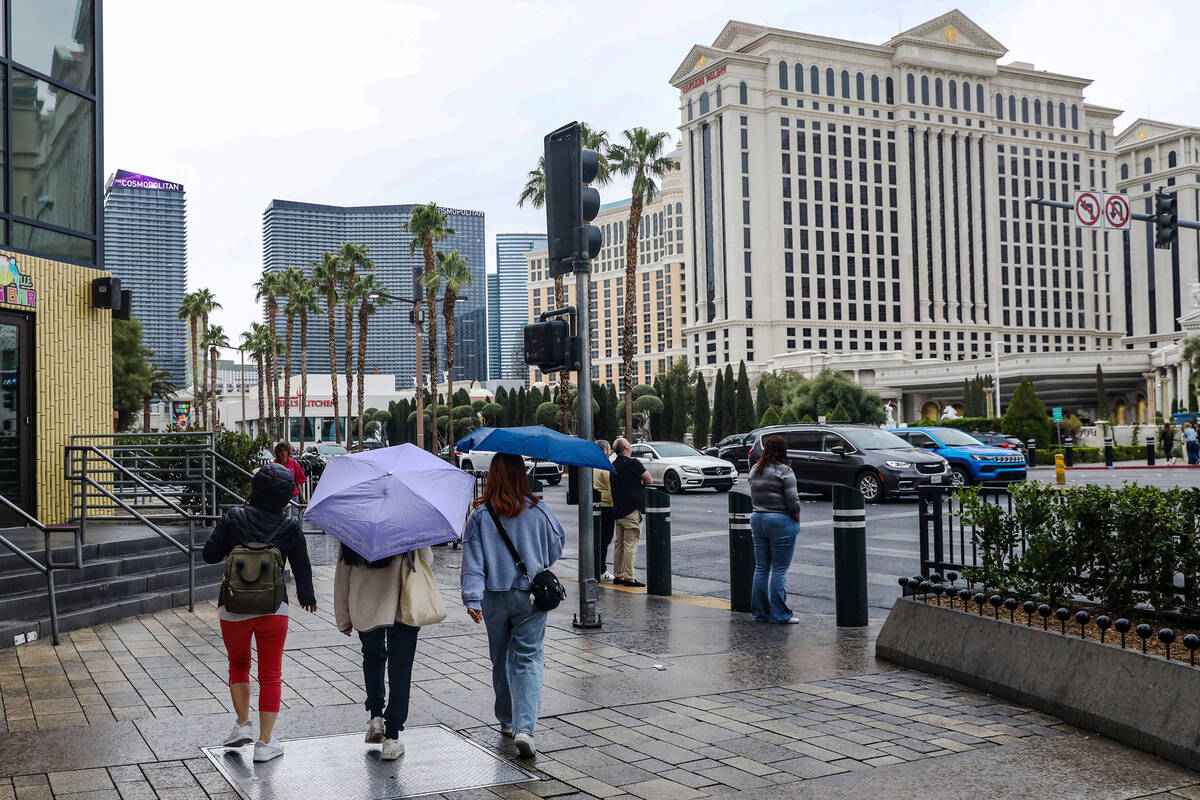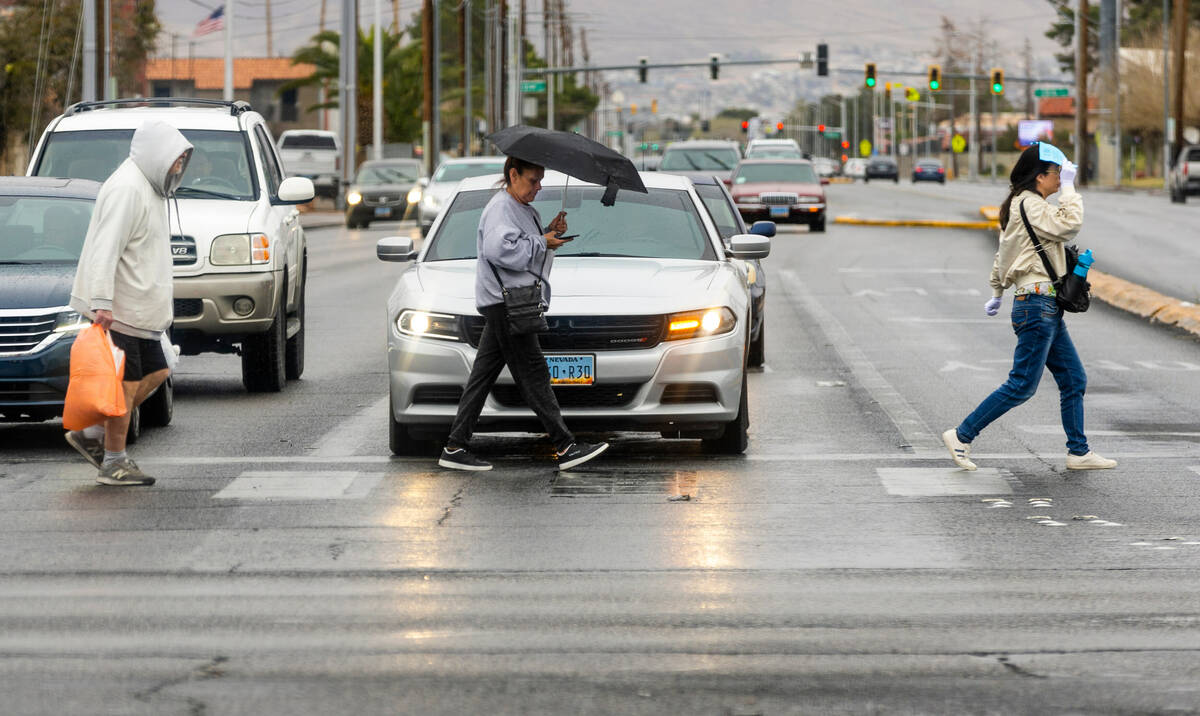 Looking for a big spring warm-up in Las Vegas? It's not coming this week as another Pacific storm invades the valley.
Light rain was reported across most of the region Tuesday, the National Weather Service said.
A broad state of emergency prompted by flooding will remain in effect in Nevada for at least the next few days, Gov. Joe Lombardo said a statement released Tuesday afternoon.
"As severe weather continues across the state, I want to assure all Nevadans that we are working continuously with state and federal partners to mitigate damage and expedite recovery efforts," Lombardo said. "I'm grateful for the outstanding efforts of our first responders and for the resiliency of Nevadans throughout the unprecedented storms this winter."
All but four of the state's 17 counties are now included in the emergency declaration the Republican governor originally enacted last week for four counties and Yomba Shoshone tribal lands.
Most of the northern half of the state remained under a flood watch through Wednesday evening, from the California state line at Reno and Lake Tahoe to the Nevada-Utah line. Only Clark County and the rural counties of Lincoln, Lander and Pershing were not listed in the governor's declaration.
The National Weather Service in Reno issued a high wind watch through Tuesday, and a flood watch through Wednesday. The weather service in Elko said residents in northern Nevada should "expect renewed flooding in areas that have just experienced flood impacts." It added that mainstream river flooding was not expected.
Contact Marvin Clemons at mclemons@reviewjournal.com. Follow @Marv_in_Vegas on Twitter.
— The Associated Press contributed to this report.