Wintry dose: Winds, snow, possible thunder in Las Vegas weekend outlook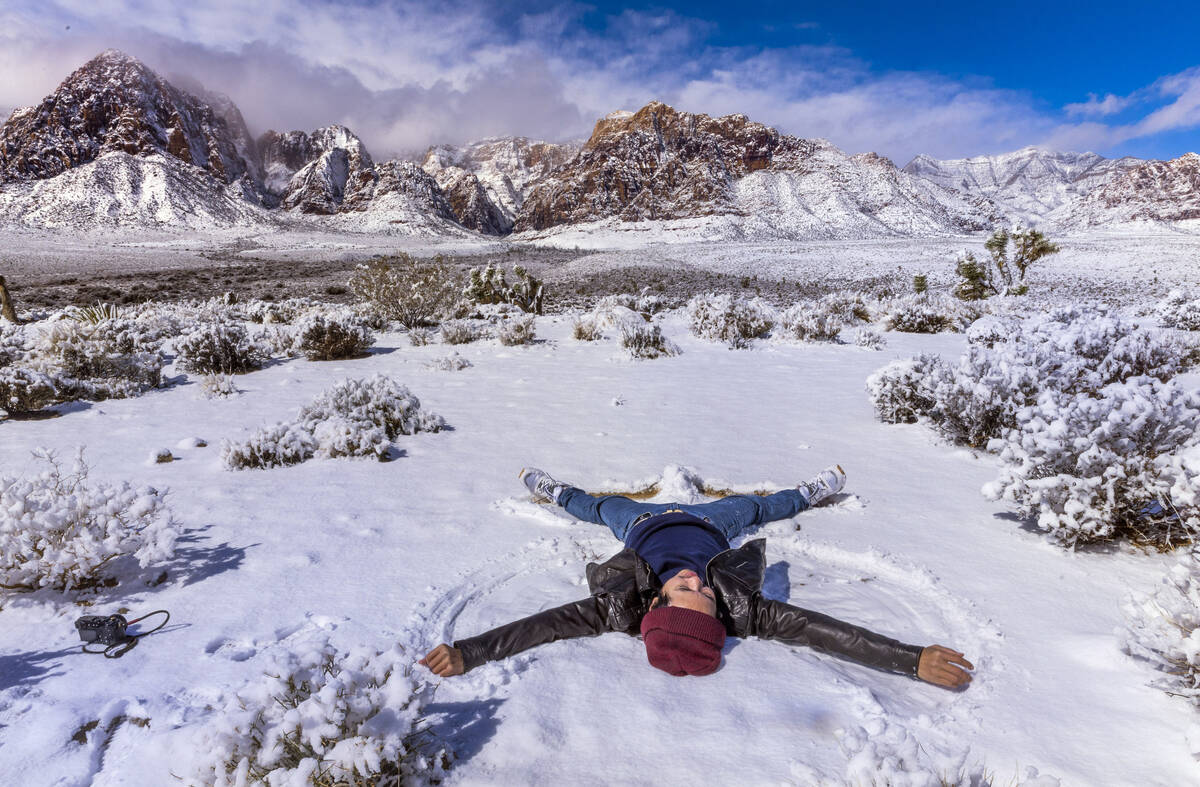 It might be a bit more than a glimpse of winter for Southern Nevadans this weekend.
In the valley, isolated showers and thunderstorms after 5 p.m. Saturday are forecast by the Las Vegas office of the National Weather Service. A mostly cloudy sky will prevail as chances of rain are around 10 percent. Winds may gust to 30 mph.
Scattered showers and storms, mainly between 9 and 10 p.m., are forecast for Saturday evening with a 30 percent probability. Wind gusts to 25 mph are possible.
The Sunday morning low will be near 56 before an afternoon high near 75 with much lighter winds. Sunday night will be mostly clear.
Snow, thunder possible in mountains
In the Spring Mountains, scattered snow showers are possible both days.
Saturday after 5 p.m. the weather service calls for scattered snow showers with some thunder possible. The temperature is expected to fall to about 30 by 5 p.m. with winds of 25-33 mph and gusts to 38 mph. The risk of precipitation is 30 percent, and any new snow accumulation will be less than half an inch.
Scattered snow showers with some thunder are possible before 9 p.m. The chance of precipitation is 40 percent. Any new snow is expected to be an inch or less.
Sunday also brings a chance of scattered snow showers, mostly after 11 a.m. The chance of precipitation is 30 percent. New snow accumulation of less than a half inch is possible.
Contact Marvin Clemons at mclemons@reviewjournal.com.