Roundup: Gators edge Foothill
December 1, 2018 - 8:01 pm
Updated December 2, 2018 - 7:26 pm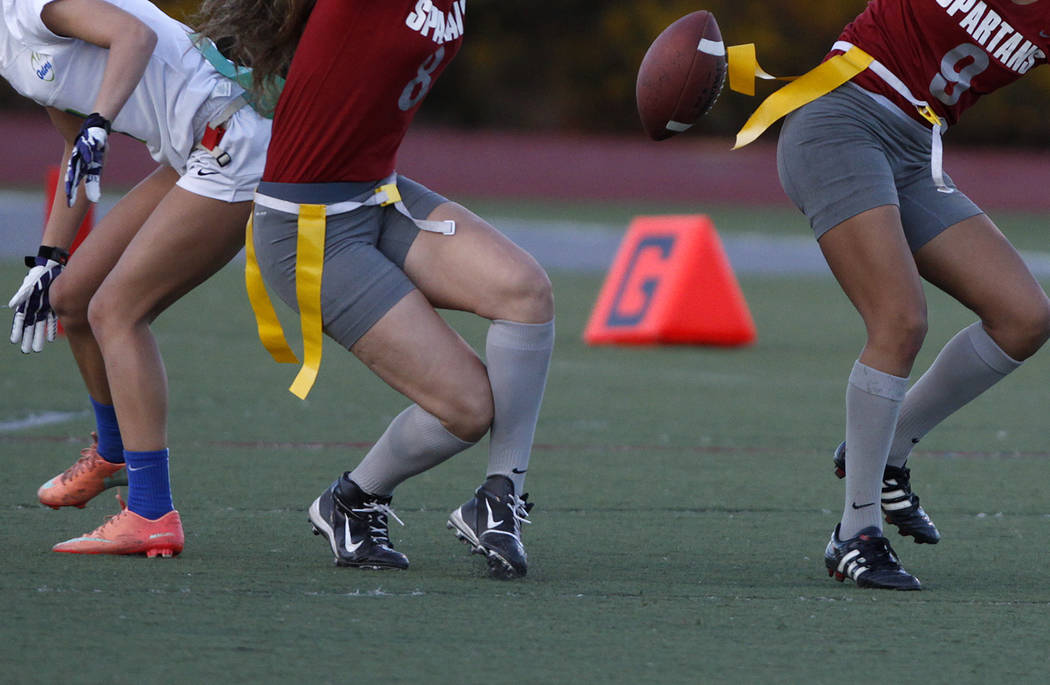 Green Valley's flag football team used a second-half touchdown and 1-point conversion to rally past Foothill 7-6 at the Lady Bulldog Invitational in Mesquite.
Roni Gibbs tossed a touchdown pass to Whitley Brow in the first half for Foothill. Gibbs finished 15 of 24 for 117 yards.
Legacy 21, Foothill 20 — The Longhorns scored a pair of second-half touchdowns to overcome a 20-8 deficit and down the Falcons.
Brow caught nine passes for 128 yards and two touchdowns, and Madison Melton had a TD catch for Foothill. Gibbs completed 15 of 19 passes for 131 yards and a touchdown, and teammate Brooke Lynch completed 8 of 12 passes for 116 yards and two TDs for the Falcons.
Foothill 14, Del Sol 12 — Viola Farias returned an interception for a touchdown as the Falcons edged the Dragons.
Gibbs completed 10 of 21 passes for 141 yards, including a TD toss to Morgan Melton.
Foothill 14, Bishop Gorman 0 — Makenzie Yeoman rushed for 106 yards and a touchdown to lead the Falcons past the Gaels.
Lynch completed 17 of 27 passes for 180 yards, and Madison Melton had six catches for 49 yards and a score for Foothill.
Virgin Valley 28, Rancho 6 — The host Bulldogs rolled past the Rams.
Donnacia McCullough scored a rushing TD for Rancho.
Clark 19, Rancho 0 — The Chargers shut out the Rams.
Las Vegas 6, Rancho 2 — The Wildcats defeated the Rams in a defensive battle.