Roundup: Green Valley tops Bonanza in double overtime
November 26, 2018 - 9:16 pm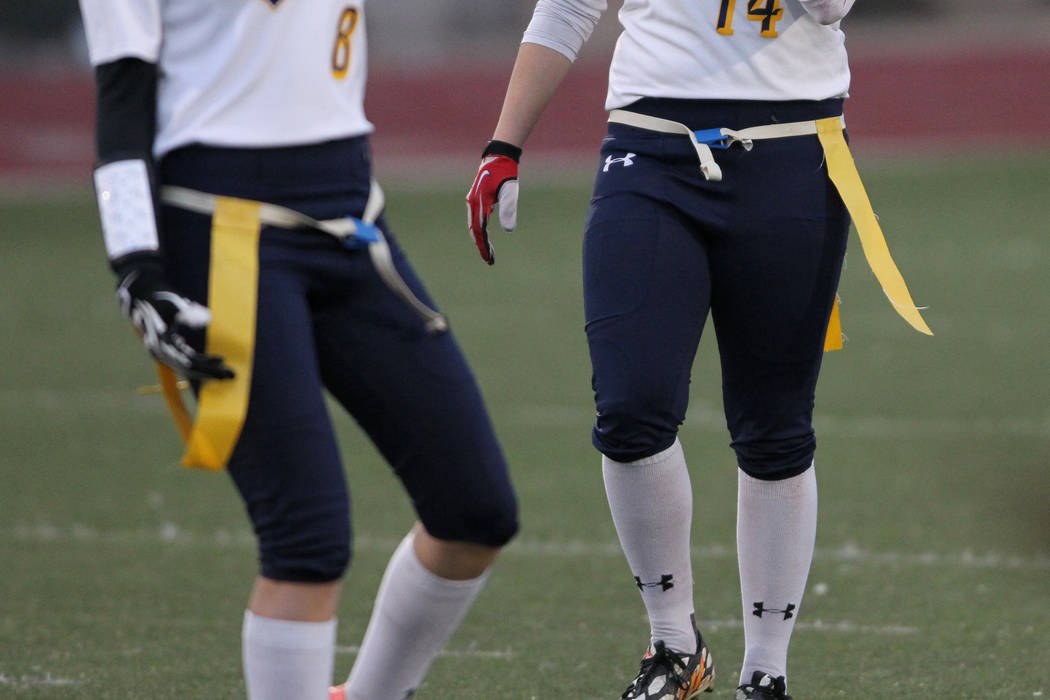 Justina Coronado caught a 2-yard touchdown pass from Jennifer Haberstock in the second overtime Monday to lift Green Valley's flag football team to a 31-25 home victory over Bonanza.
Jazlyn Camacho intercepted two passes, returning one 74 yards for a touchdown for the Gators. She also had seven tackles and a sack and caught five passes for 74 yards.
Haberstock completed 18 of 32 passes for 172 yards and two TDs for Green Valley. Deborah Grant added 121 rushing and two TDs on 21 carries for the Gators.
Shadow Ridge 33, Las Vegas 0 — At Las Vegas High, Mikayla Brown completed 21 of 26 passes for 135 yards and three touchdowns to help the Mustangs beat the Wildcats.
Bobbie Wright had 10 catches for 47 yards and two TDs, and Alexis Payne added 60 yards and two touchdowns on 11 carries for Shadow Ridge.
Jazlynn Collier paced the Mustangs defense with six tackles.
Legacy 26, Durango 20 — At Durango, the Longhorns defeated the Trailblazers.
Durango's Tatiana Baes had 15 carries for 150 yards, including an 80-yard TD run.
Box scores:
Green Valley 31, Bonanza 25 (2OT)