Roundup: Second-half score helps Palo Verde top Silverado
November 27, 2018 - 10:35 pm
Updated November 28, 2018 - 12:18 am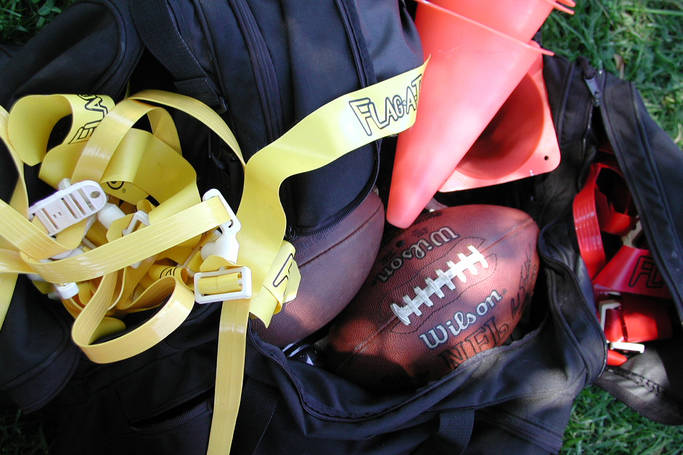 Izabel Morales caught a 15-yard touchdown pass in the second half to help Palo Verde's flag football team score a 13-6 home victory over Silverado on Tuesday afternoon.
Kayla Scheer had a 5-yard TD catch for the Panthers, who got 72 rushing yards from Sydney Park.
Cameron Gerek led the Palo Verde's defense with 13 tackles, three sacks, and an interception.
Centennial 33, Bishop Gorman 0 — At Centennial, quarterback Daphne Boyd tossed five touchdowns as the Bulldogs shut out the Gaels.
Denae Benites and Ashanti Perkins each hauled in two TD passes, and teammate Jocelyn Grecco added a TD catch for Centennial.
Shadow Ridge 27, Mojave 0 — At Shadow Ridge, Mikayla Brown threw three touchdown passes for the Mustangs in their shutout victory over the Rattlers.
Shadow Ridge's Bobbie Wright caught two touchdowns and Angelina Esqueda rushed for one touchdown.
Cimarron-Memorial 18, Liberty 0 — At Liberty, Tiarra Del Rosario threw for 237 yards and three touchdowns for the Spartans in their shutout victory over the Patriots.
Mya'Liah Bethea had five receptions for 111 yards and a touchdown for Cimarron, and teammate Dina Lee added two touchdown receptions.
Haylee Nerio had three sacks for the Spartans.
Arbor View 36, Valley 6 — At Arbor View, Brittnee Kublick threw three touchdown passes to help the Aggies defeat the Vikings.
Makayla Rucks had two touchdown receptions for Arbor View, which led 14-0 at halftime.
Brynn Covington had an interception-return touchdown for the Aggies.
Clark 26, Del Sol 6 — At Del Sol, Jaeda Centeno caught two TD passes to lead the Chargers over the Dragons.
Jagayra Gomes was 8-for-10 for 123 yards and added a rushing TD, and Jania Quinones-Teran rushed for 88 yards and a score for Clark.
Stephanie Tewart threw a touchdown pass for the Dragons.
Moapa Valley 18, Spring Valley 6 — At Spring Valley, Jerzi Anderson had TD runs of 60 and 43 yards as the Pirates beat the Grizzlies.
Alexis Gould returned an interception 36 yards for a score for Moapa Valley.
Nermina Celikovic caught a touchdown for the Grizzlies.
Box Scores:
Centennial 33, Bishop Gorman 0
Cimarron-Memorial 18, Liberty 0