Nevada Preps Team of the Year: Durango boys basketball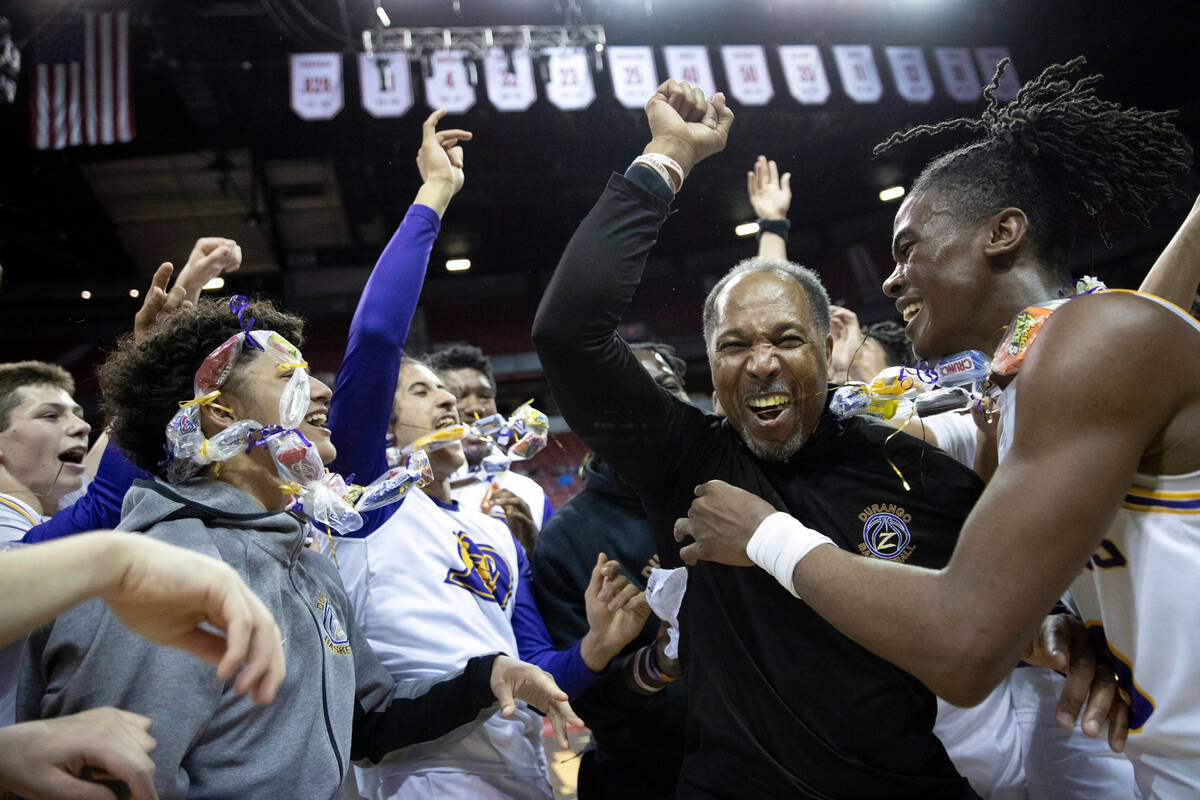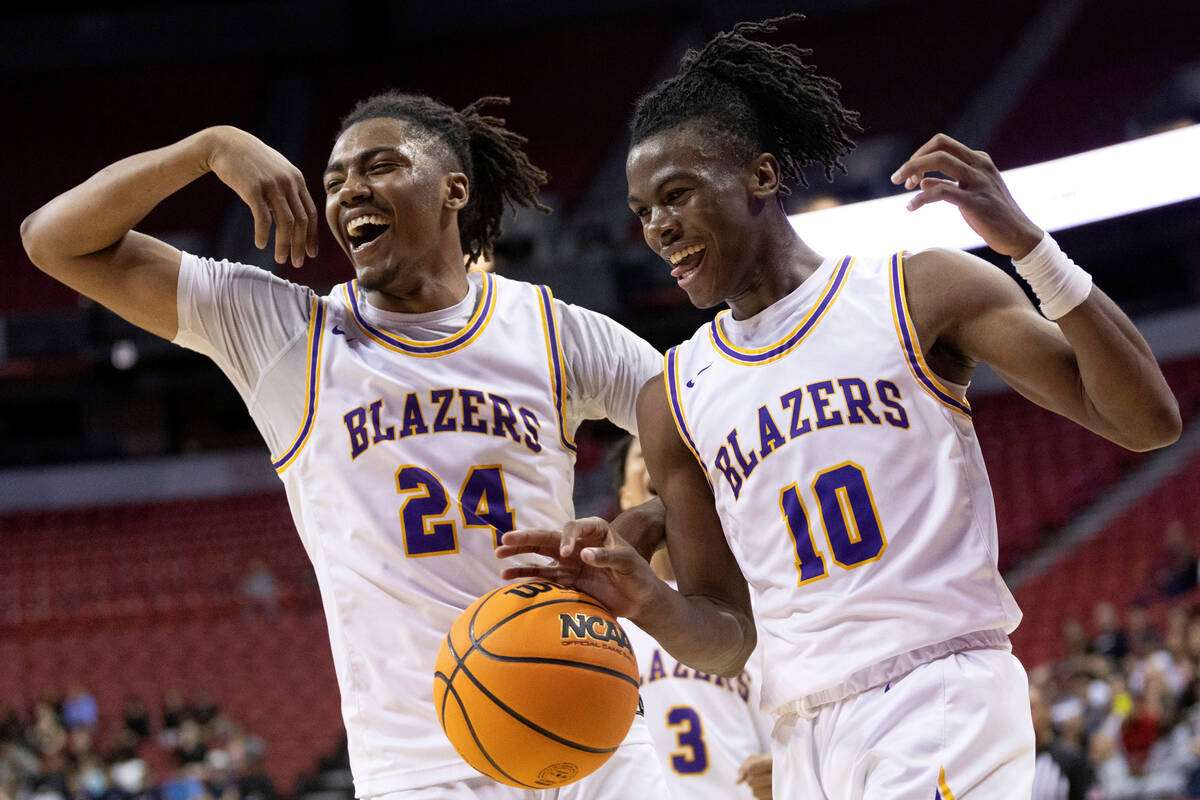 For Class 5A Southern League boys basketball teams, getting through the daily grind of league play was challenging enough.
The top classification was as good as it's been in years, led by four teams at the top — Bishop Gorman, Liberty, Durango and Coronado.
Durango looked ready to make a run for a 5A state championship, but its season was turned upside down when coach Chad Beeten abruptly resigned on Feb. 1.
Despite the change, with interim coach Michael Lee leading the way, the Trailblazers dethroned reigning champion Liberty to win the state title.
Through the ups and downs of an eventful season, the resiliency and determination shown by Durango to battle through everything and win a state title earned the Trailblazers the nod as the Nevada Preps All-Southern Nevada Team of the Year.
"Every time I look back at (winning the state title), I still get excited," outgoing senior point guard Tylen Riley said. "We went through and faced the most adversity. I'm still proud of it."
Durango tested itself early against some of the top teams in the nation in a tournament in Texas and at the Tarkanian Classic, where it lost 70-58 to Liberty. The Trailblazers' plans to participate in the Beach Ball Classic Tournament in Myrtle Beach, South Carolina, were derailed when their flight was canceled in late December.
Relying heavily on its five starters — Riley, Taj Degourville, Mason Brown, Jevon Yapi and Colton Knoll — Durango found its groove as league play started. At the Big City Showdown in January, the Trailblazers got another shot at Liberty, and they rallied from a 12-point second-half deficit to beat the Patriots 76-69.
When the calendar turned to February, Durango was 14-5, undefeated in league play and ranked No. 1 in the Review-Journal's Southern Nevada rankings. The week the Trailblazers had a highly anticipated game against Gorman, Beeten resigned with allegations of bullying levied against him. It was later revealed that leading up to his resignation, Beeten had made a series of complaints alleging racial mistreatment of his players by an administrator.
Lee, along with assistant Tim Jones assumed head coaching responsibilities. Their first game was at Gorman, and despite a furious comeback attempt, the Trailblazers couldn't overcome a 16-point second-half deficit in a four-point defeat.
Durango ended up in a three-way tie for first place with Gorman and Liberty in the 5A Southern League, but based on tiebreakers, Durango was the No. 3 seed for the playoffs.
Despite having a new coach entering the postseason, Riley said Lee was the "perfect person" to lead Durango for a state title run.
"Everybody played more free when (Lee) was the coach, and everybody's confidence shot up through the roof," Riley said. "It took a game or two, but then once we clicked and got rolling and nobody could stop the train."
After cruising past Centennial in the region quarterfinals, Durango got another crack at Gorman. Riley was one of four Durango players to play every minute as the Trailblazers pulled off a 63-55 road win to clinch their spot in the state tournament.
In a tight region title game against Liberty, Riley scored 12 of his 16 points in the fourth quarter to help the Trailblazers take control and win their first region championship since 1996.
After getting a second win against Liberty, Riley said the Trailblazers went into the state tournament with a high level of confidence, knowing what was needed to dethrone the Patriots.
"We went into state with momentum," Riley said. "We know how they play, the ins and outs of the offense and defense. We have to just follow the blueprint and execute."
Durango crushed Northern opponent Douglas 70-38 in the state semifinals, setting up a fourth and final meeting with Liberty. At the Thomas & Mack Center, Durango outscored Liberty 34-22 in the second half for a 57-47 victory to win the state title, the third in school history and the first since 1997.
"We fought through it, and we fought as a group, as a team," Lee said after winning the state title. "We knew we could accomplish it. We knew this was our last stop, and this is where we wanted to go."
Riley said it was a wonderful feeling sharing that moment with his teammates. He said going through the adversity they faced made winning the title more special.
"I'm happy we all stayed together," Riley said. "We realized there was beauty in the struggle. Only the strong survived. We understood that, and we got it done."
Contact Alex Wright at awright@reviewjournal.com. Follow @AlexWright1028 on Twitter.