Durango boys dethrone Liberty to win 5A title — PHOTOS
Updated February 25, 2023 - 6:48 pm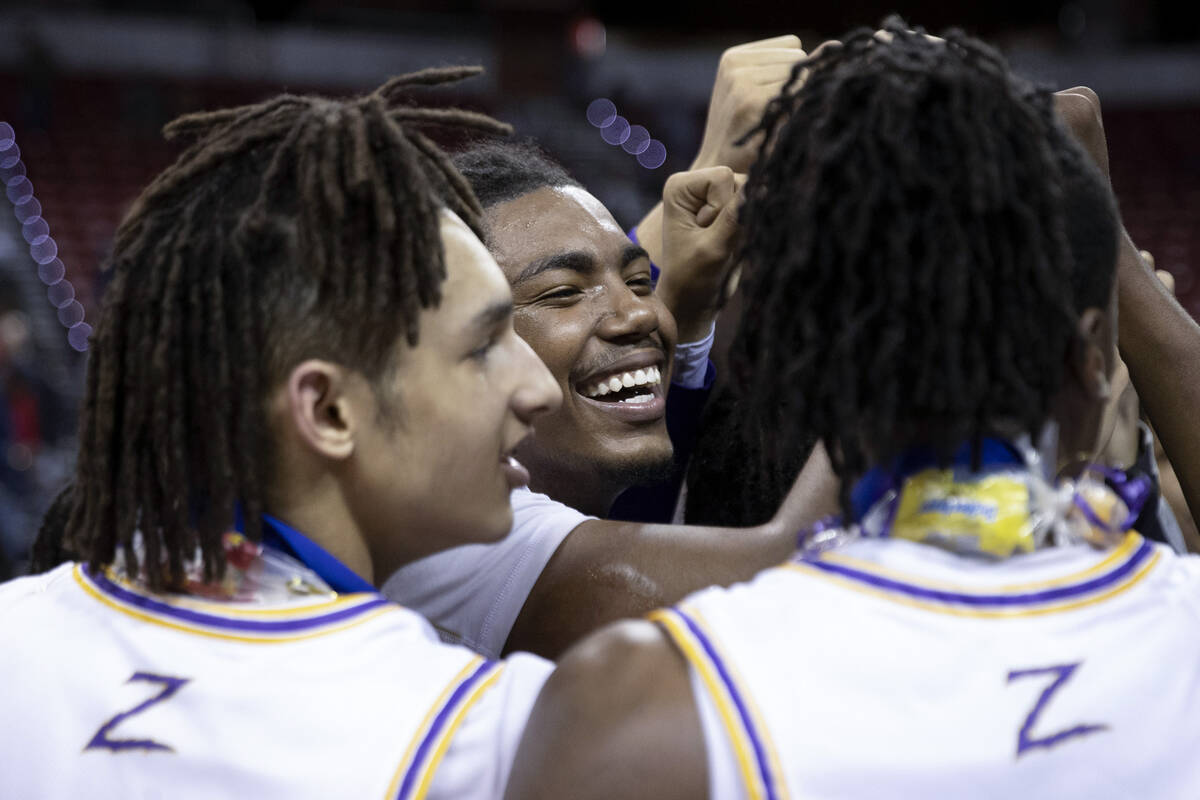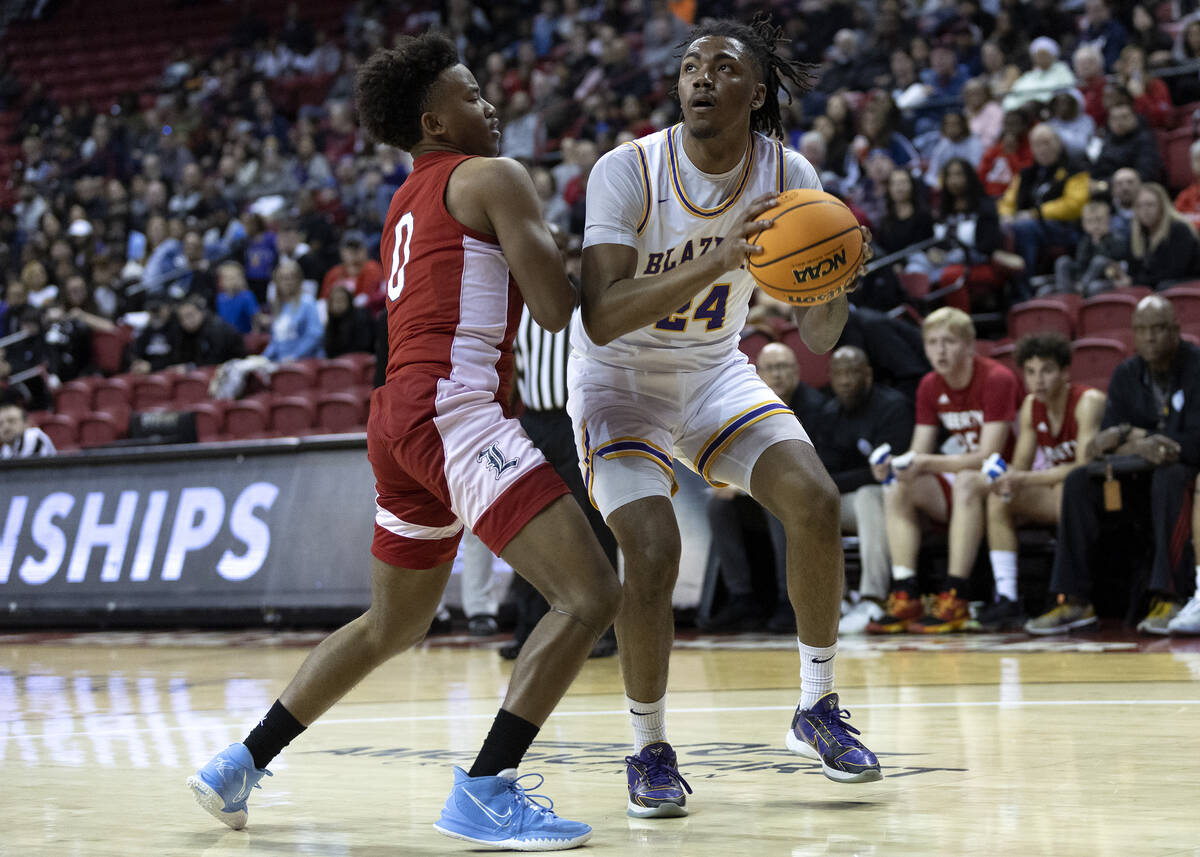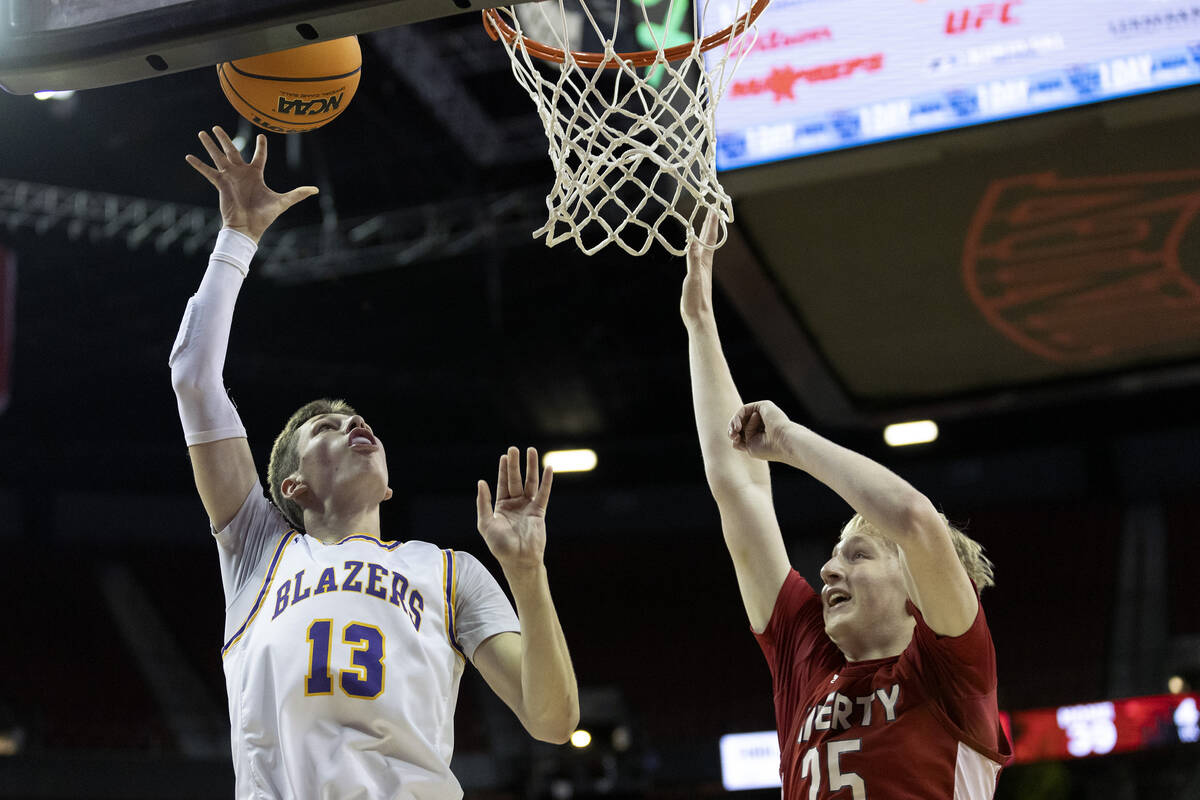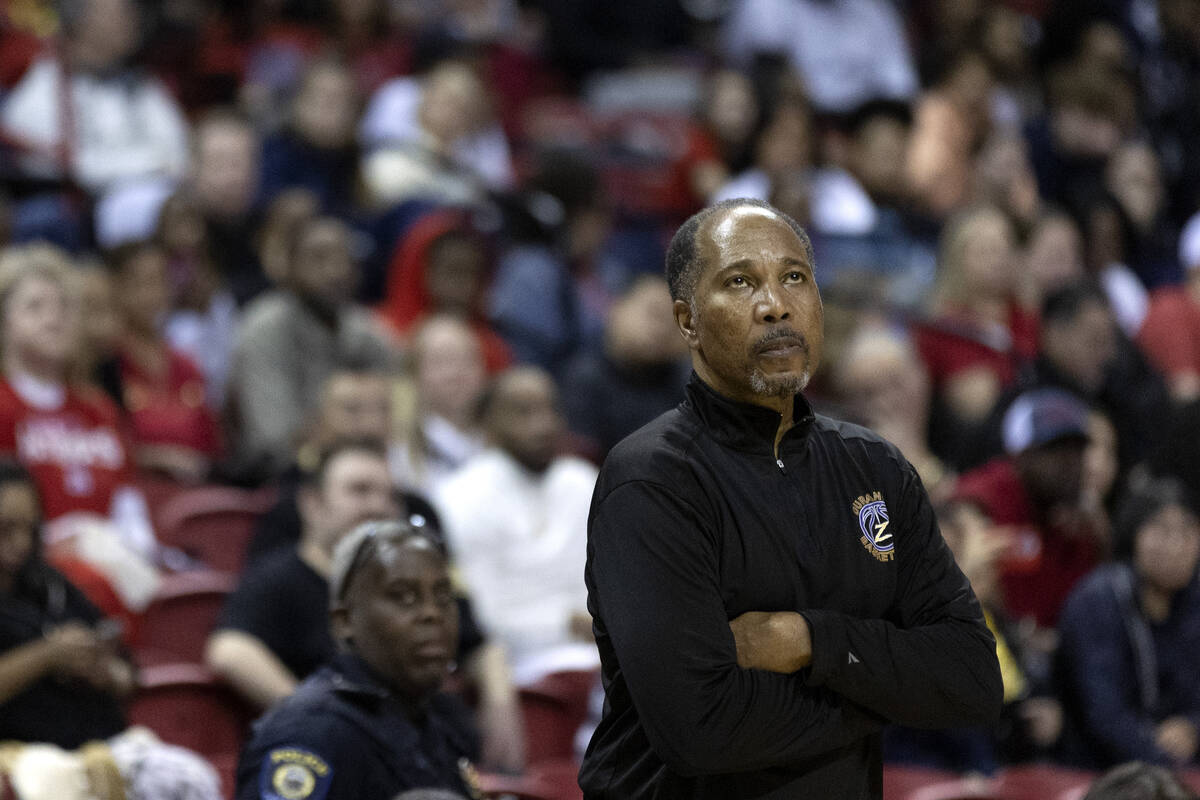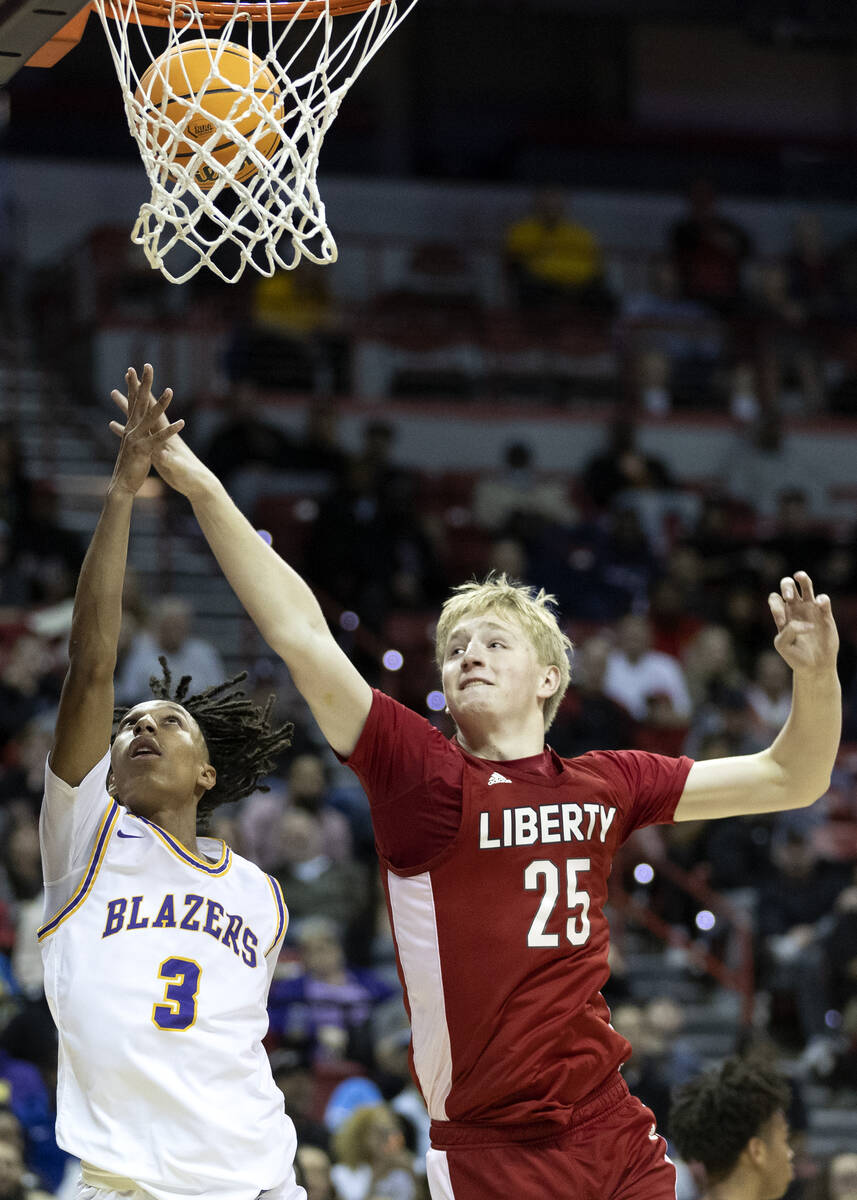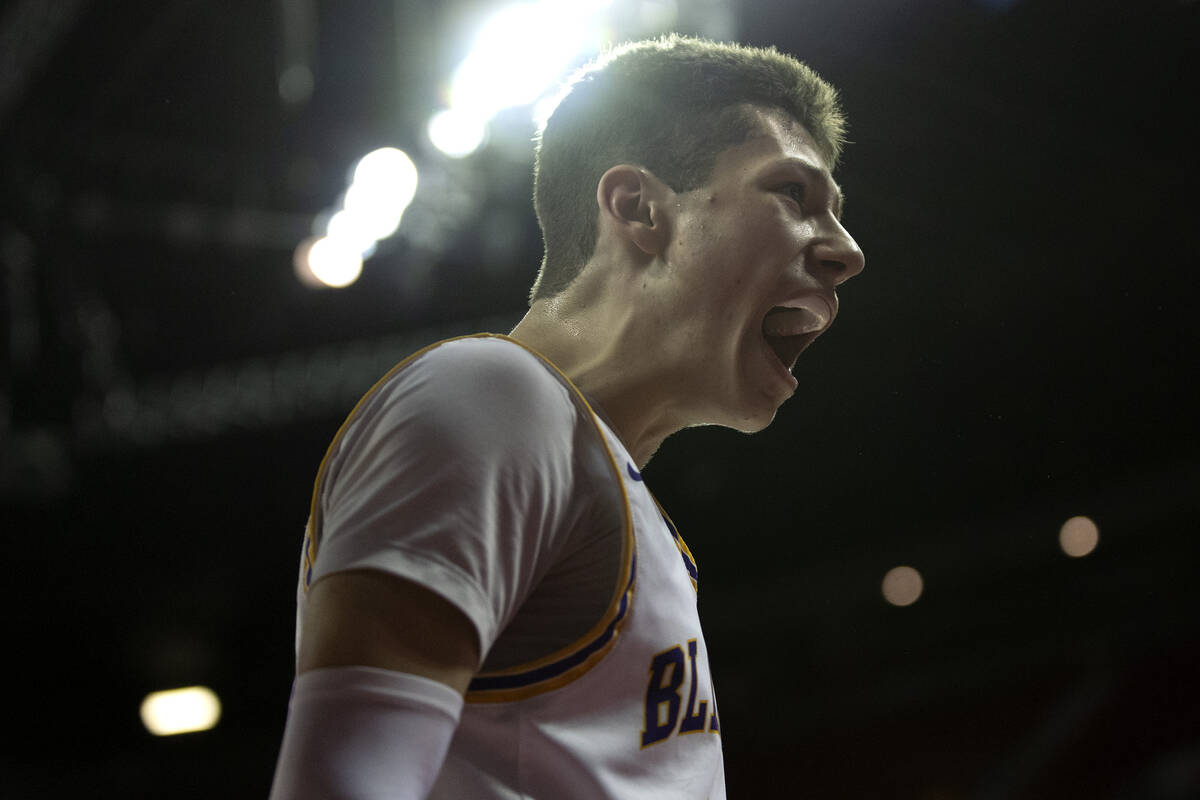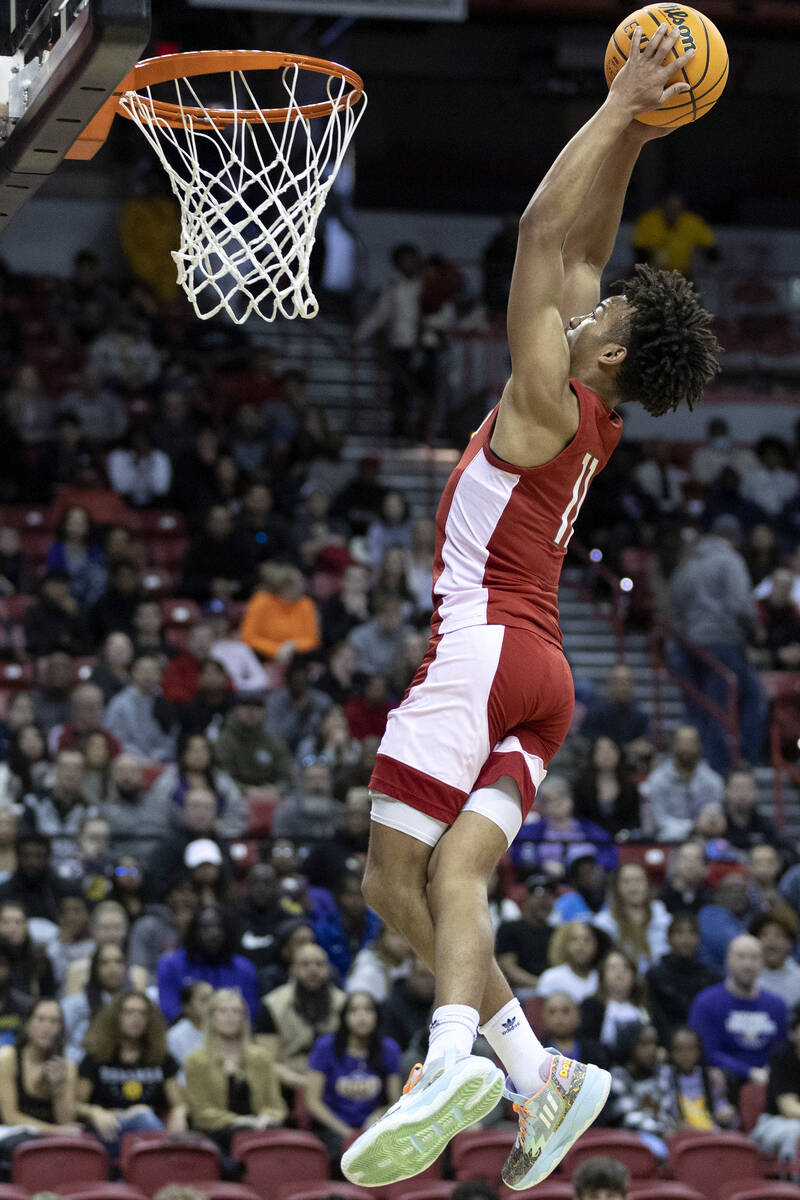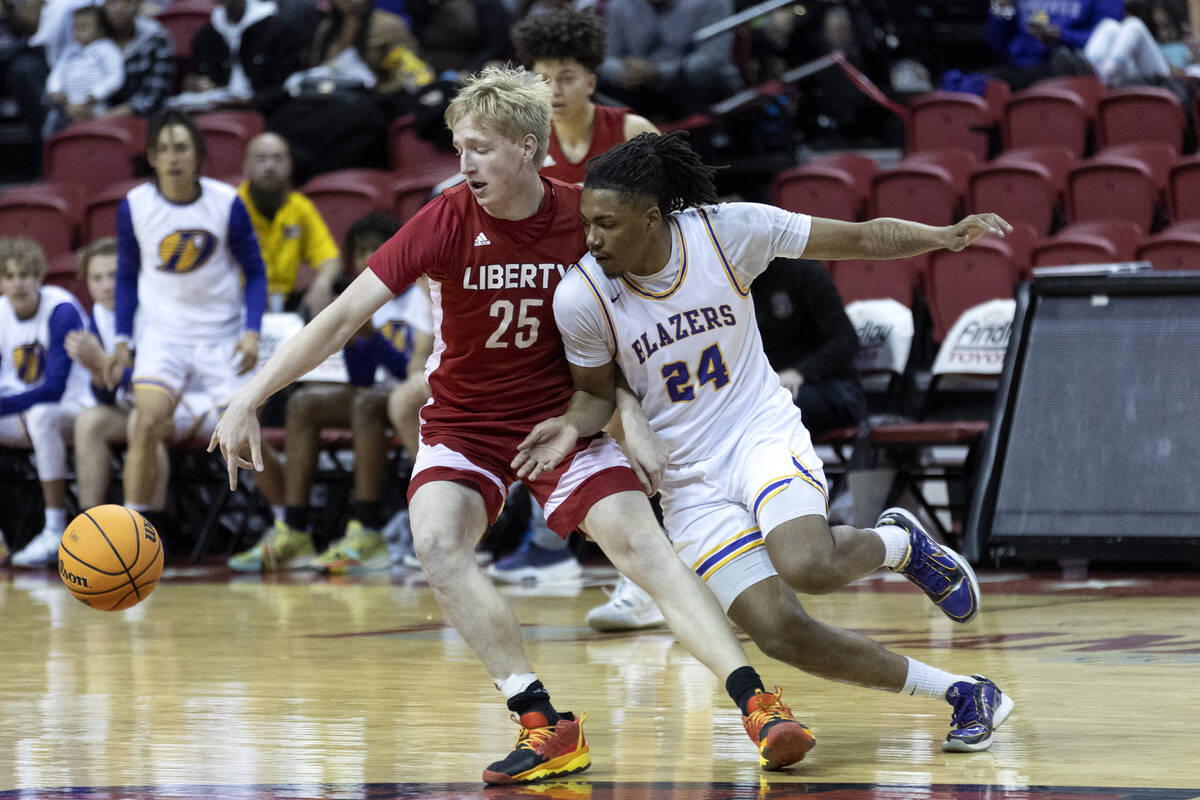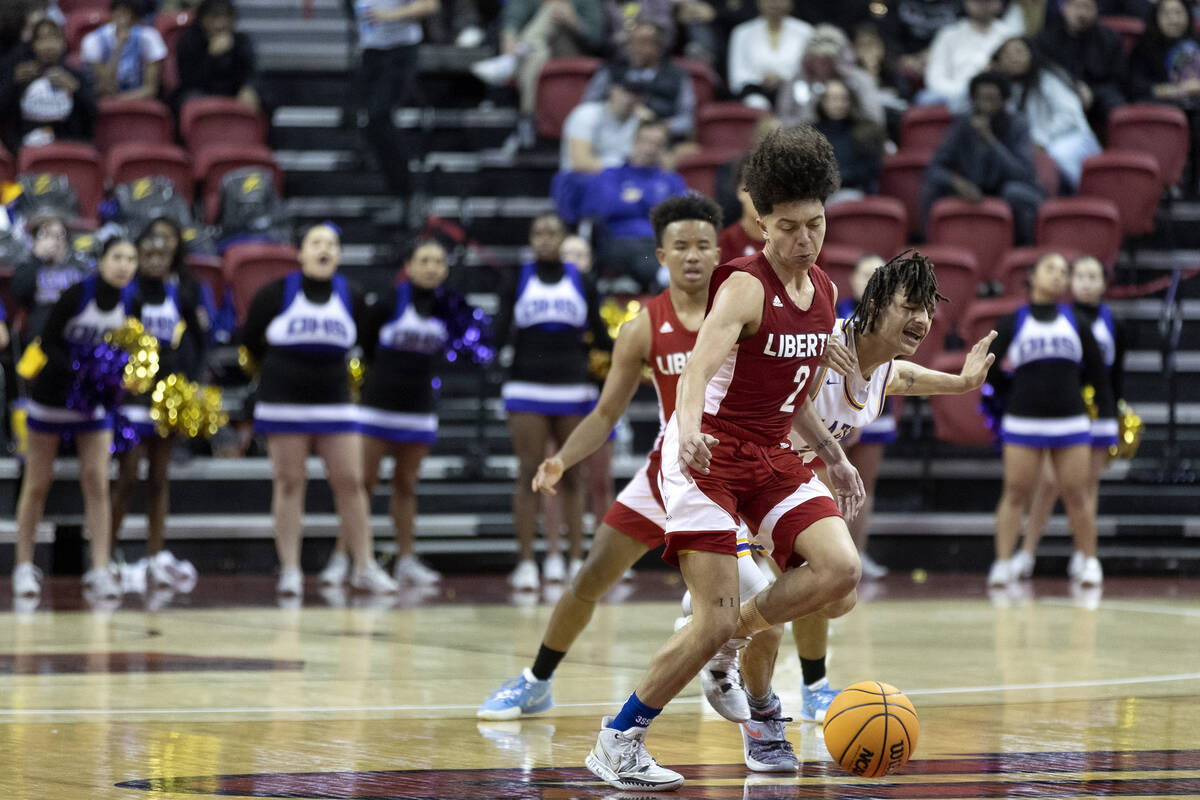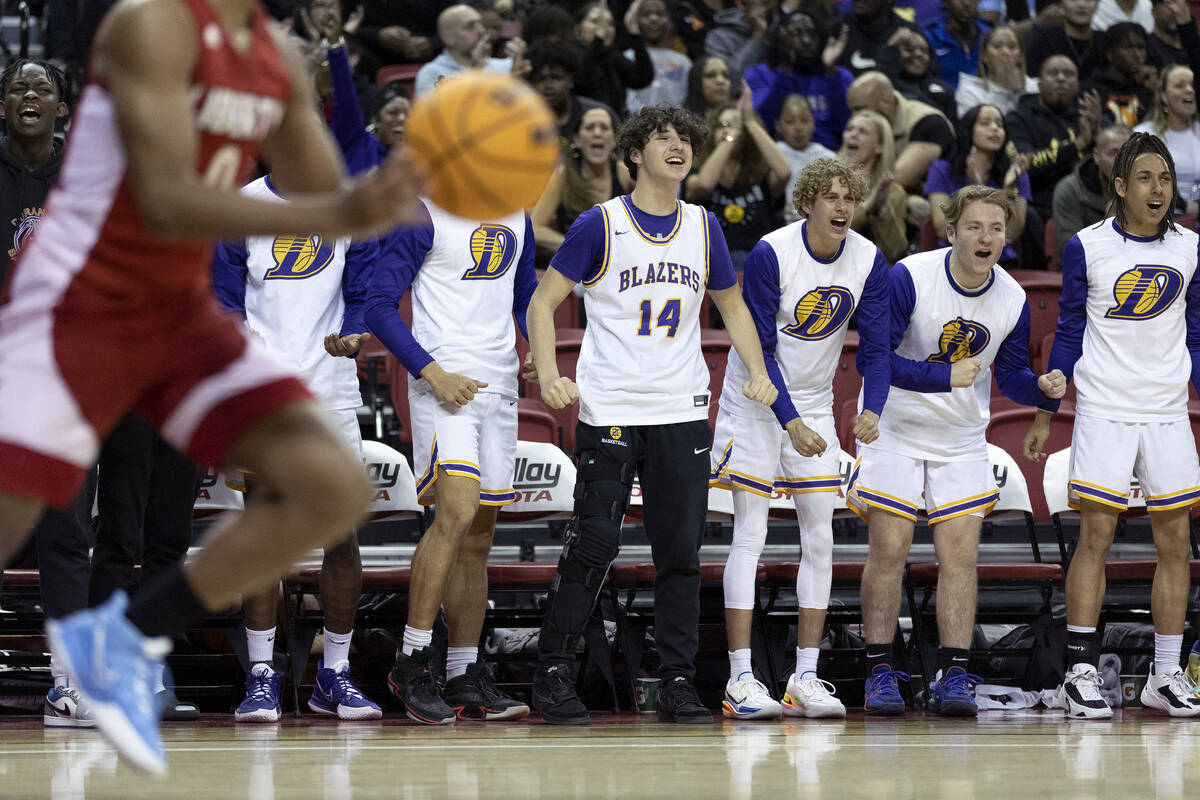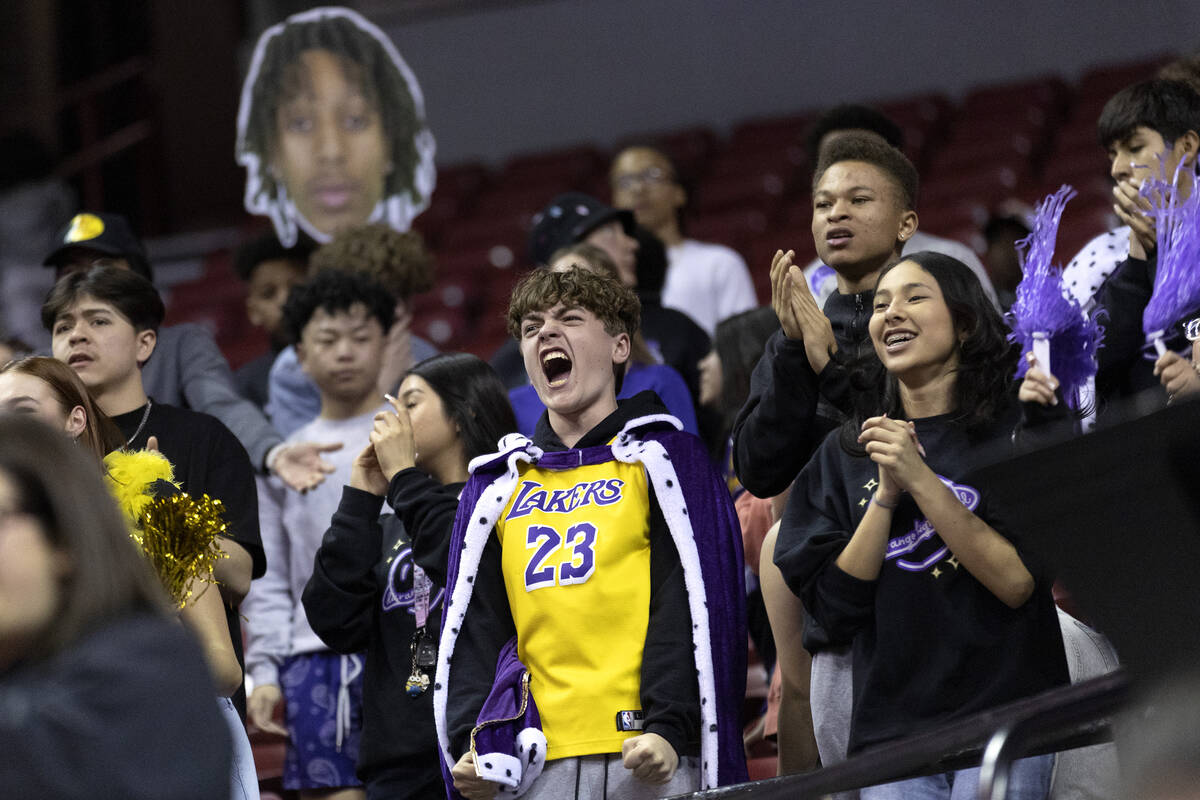 Durango junior wing Taj Degourville called this season a "roller coaster."
Senior point guard Tylen Riley used the word "determination" to sum up the Trailblazers' eventful run.
After winning the Class 5A boys basketball state title Saturday, interim coach Mike Lee said Durango's journey to the championship "feels like the Cinderella story."
The Trailblazers defeated reigning champion Liberty 57-47 at the Thomas & Mack Center to win the school's third state title and first since 1996.
Degourville led Durango (21-6) with 16 points, and Riley scored eight of his 13 points in the fourth quarter to help the Trailblazers pull away late.
"You can't put anything bad against us at this point, all the obstacles in the world," said Lee, who took over the head coaching reins after the abrupt resignation of Chad Beeten on Feb. 1.
"We fought through it and we fought as a group, as a team," he added. "We knew we could accomplish it. We knew this was our last stop, and this is where we wanted to go."
Liberty's offense quickly hit a rut in the third quarter. The Patriots (21-10) went nearly seven minutes without a point and only scored six in the quarter.
But Durango couldn't pull away, as it only scored six points during that stretch and led 33-31 entering the fourth.
Then Riley and Degourville took over in the final quarter. Riley, a California Baptist commit, found room, and he attacked.
"Once the lanes started opening for me, in the big moment, which I live for, I just started going," Riley said. "I live for that moment."
The Trailblazers' duo kept driving to the basket, converting on their layup opportunities, and they made just enough free throws in the fourth to grow their lead.
Liberty junior point guard Dedan Thomas Jr. scored 13 of his game-high 23 points in the fourth quarter. But the Patriots couldn't get any of their other contributors going offensively.
"We stopped everybody else," Lee said of the game plan defensively. "… We had to stop the other guys. We had to stay in front of (Thomas), that was our focus. But nobody else could beat us at that point. … We had to just lock in on everybody else."
Liberty scored six points in the final 1:30 in the first quarter to lead 13-10, with five Patriots scoring points, entering the second.
After Durango took a 16-13 lead from a pair of 3-pointers from sophomore guard Mason Brown, Liberty turned up the pressure on defense.
The Patriots forced a pair of Durango turnovers to get their offense going and help them on a 10-0 run. Thomas threw down a fast-break dunk during the run as the Patriots appeared to be building a lead.
But Durango held Liberty to just two points in the final 3:45 and went into halftime trailing 25-23. Lee said as Durango stayed composed and focused on closing the game despite its offensive struggles.
"We knew what we had to do," Lee said. "Each time we had a timeout, we came over and no one was arguing. We got to a point where we stayed locked in, together. We built off it and stayed resilient from that."
Durango defeated Liberty twice earlier this season, winning 76-69 on Jan. 21 and 65-59 in the 5A Southern League title game Feb. 18. The Patriots defeated Durango 70-58 at the Tarkanian Classic in December and in last year's Class 5A Southern League semifinals.
Lee said the future is unknown regarding his status as the Durango coach next season. For now, he's focused on celebrating the state championship.
"It was just hard-fought," Lee said of the state title journey. "We were resilient in the end. We're going to stay together. We're all brothers at this point. This is a bond now. Nobody can break that bond."
Lee's guidance through the end of the season left a lasting impression on his players.
"He didn't give up on us," Degourville said. "When things went bad for us, he didn't give up on us, so we couldn't give up on him. It's good. We love him for real. We appreciate him so much."
Contact Alex Wright at awright@reviewjournal.com. Follow @AlexWright1028 on Twitter.