4A STATE BASEBALL: Layton Walls, wind shut down Bishop Gorman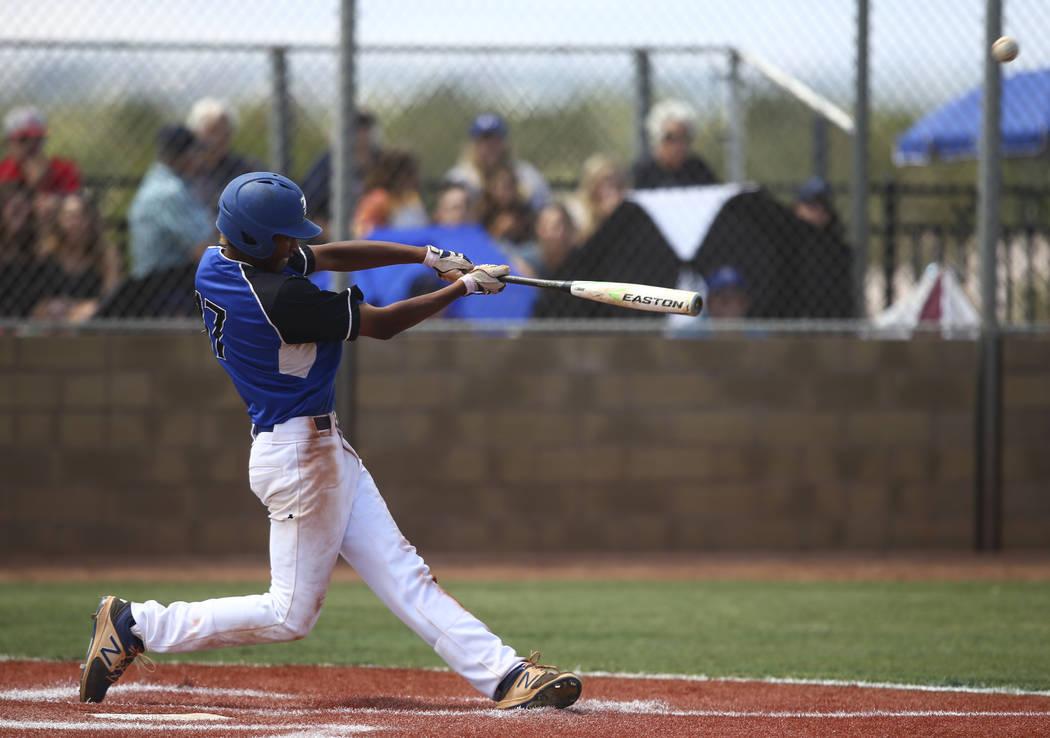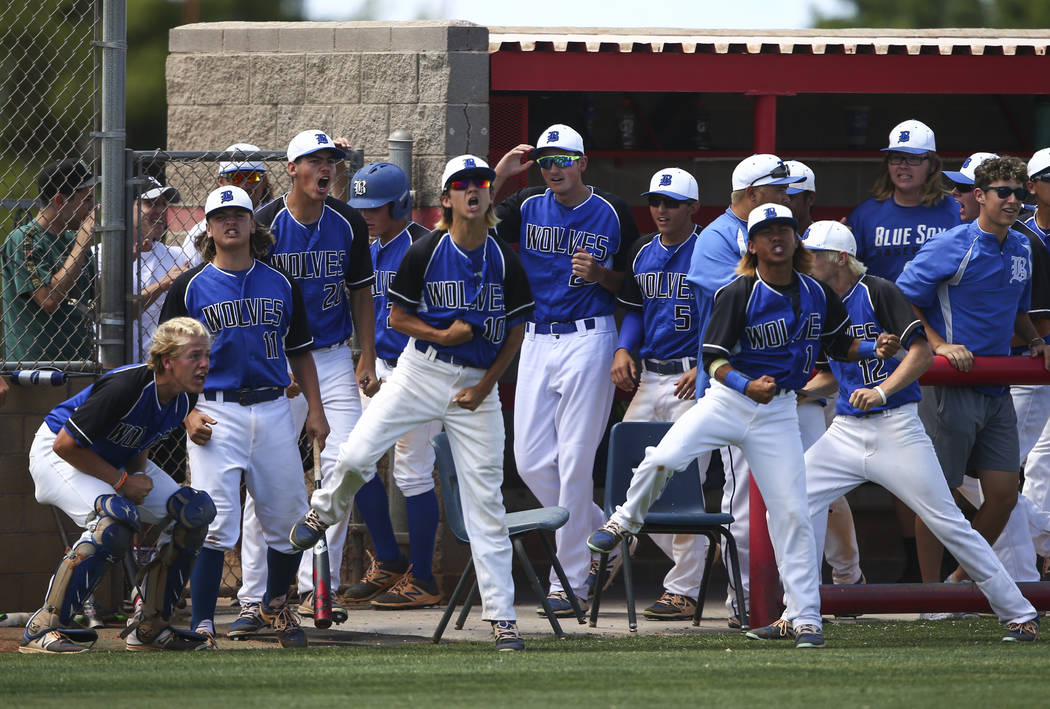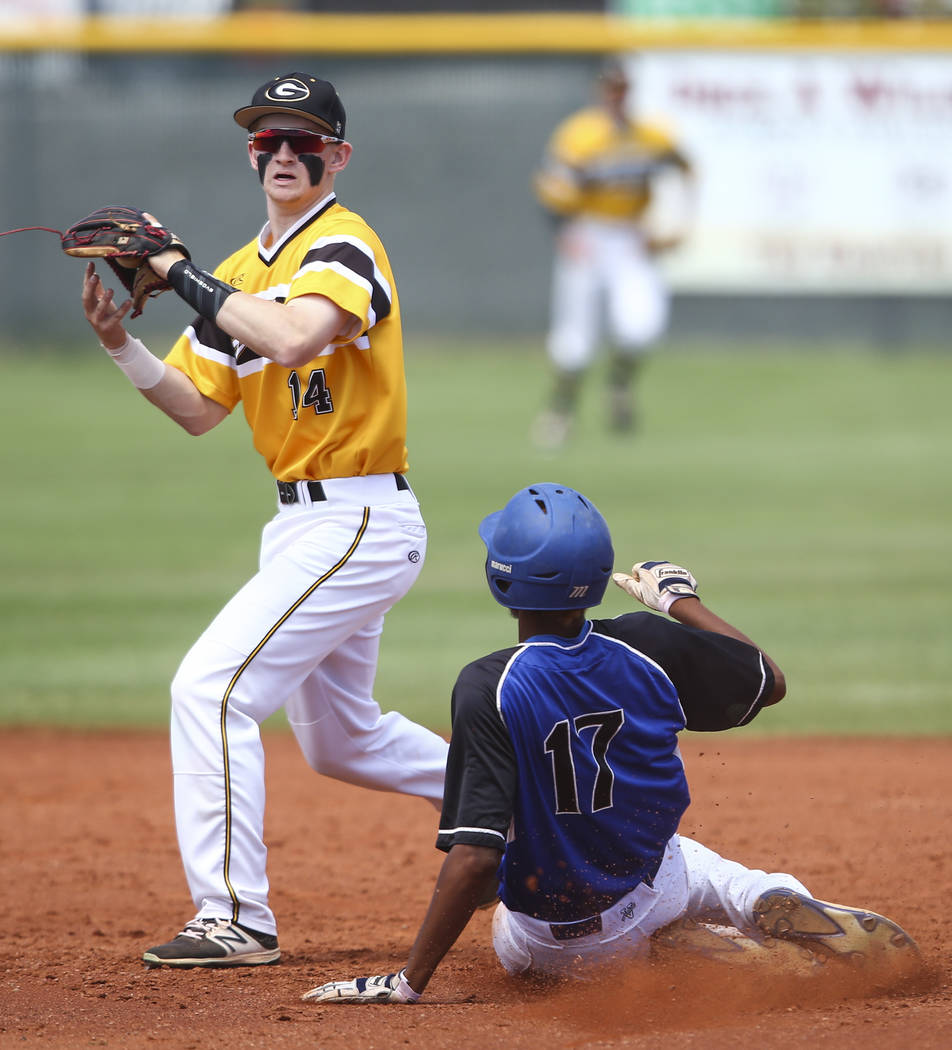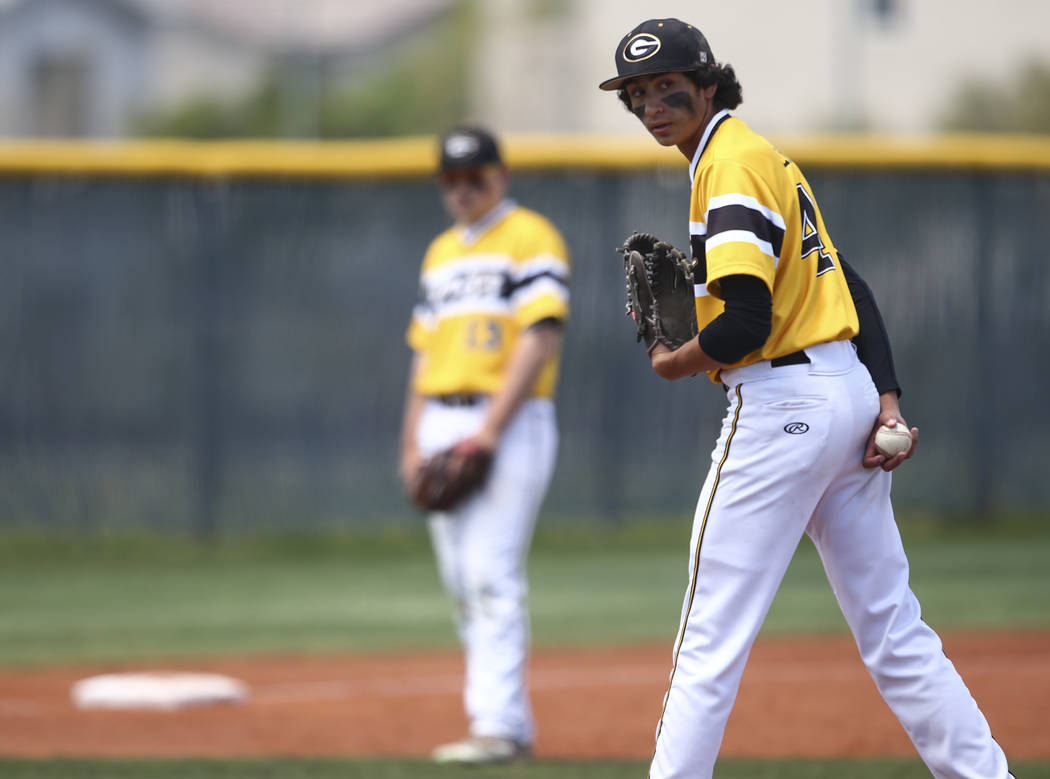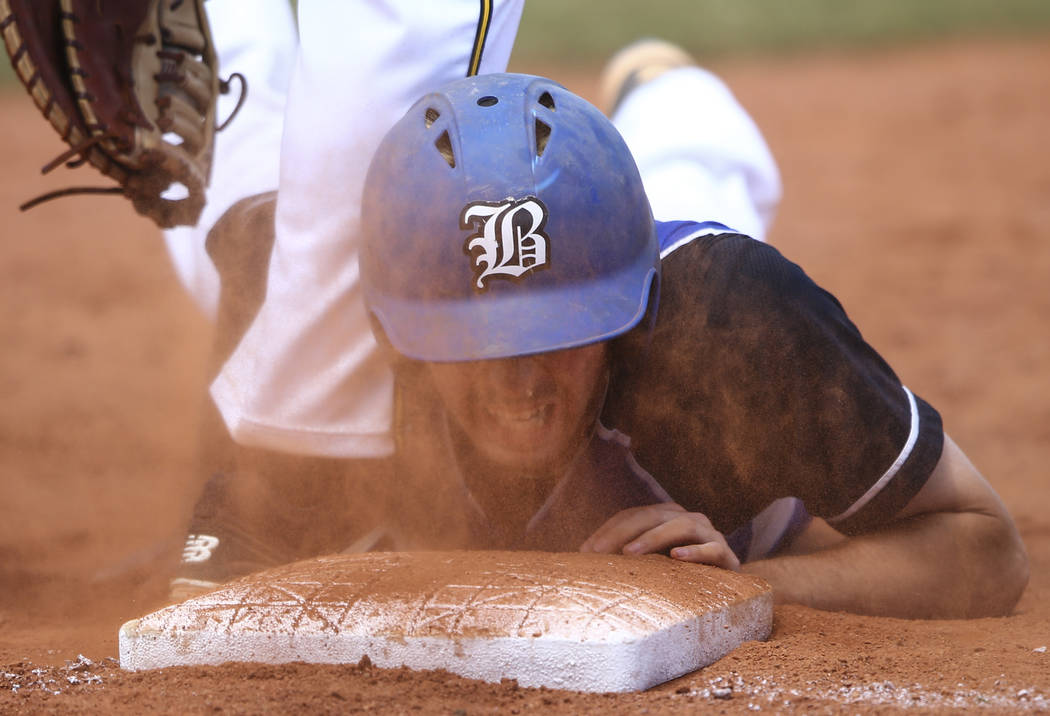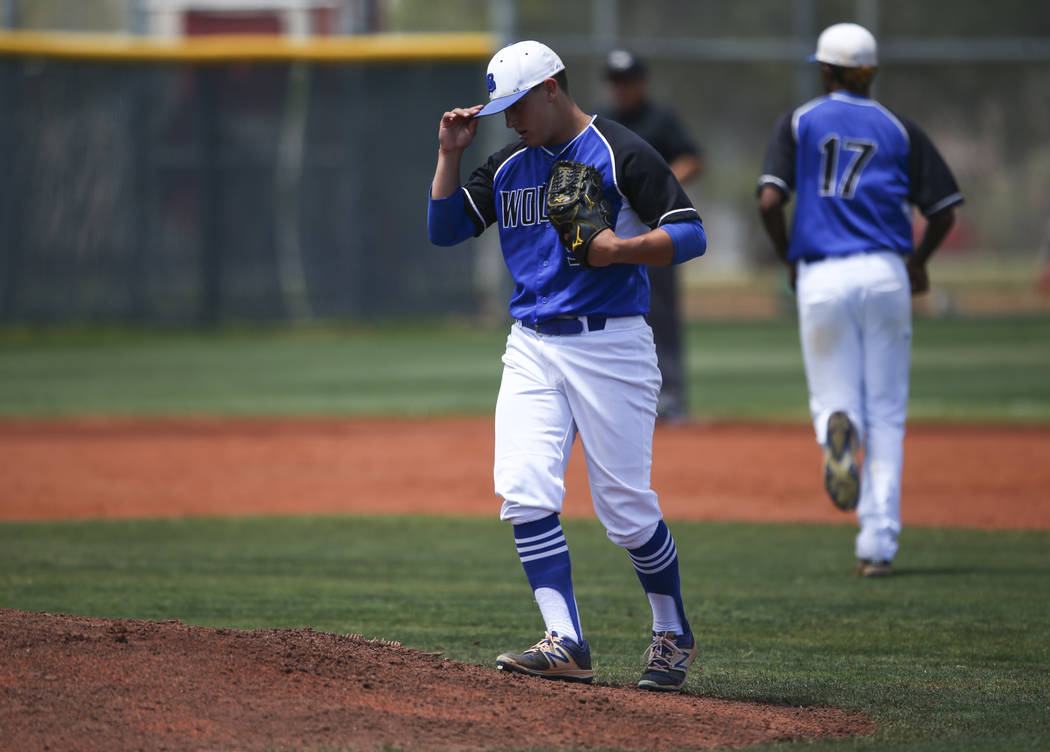 Knowing that Bishop Gorman's baseball team prefers to hit the fastball, Rancho turned to off-speed specialist Layton Walls on Thursday.
And Walls — with the help of a wind howling in — shut down the Gaels as the Rams upset the Sunset Region champions 9-1 in the Class 4A state baseball tournament at Las Vegas High.
"It was nuts," Walls said of the winds that ripped signs off the fences, blew hats off players' heads and had the backstop swaying. "I just knew if I threw strikes once again, my defense would back me up, as they always do. We've had a few errors, but they always seem to find a way to pick me up, no matter what."
The Rams took a 1-0 lead in the top of the first when Walls walked with the bases loaded.
But Rancho didn't take full advantage of its opportunity, as it had two hits, three walks and an error in the inning and left the bases loaded.
Rancho made up for it in the second inning, scoring six runs. Five came before the Rams hit a ball hard, as they had a walk, a hit batsman, a swinging bunt and three hits that barely rolled through the infield.
"With this wind, you can't really try to put the ball out," Rancho coach Manny Llamas said. "You've just got to hit it on the ground hard and whatever happens, happens. Baseball's a funny thing. Any bad hop can go your way, and any bad hop can go the other way."
Five of the second-inning runs were charged to Gorman starter Dutch Landis, who was lifted without retiring a batter in the second. It was Gorman's second loss in three games, and none of the team's three starters recorded more than three outs.
The six-run inning allowed Walls to focus on throwing strikes, especially with the wind knocking down hard-hit balls to the outfield.
Two of Gorman's first three batters made excellent contact, but the wind turned what looked like hits into outs.
"I knew they were just going to hit pop flies to my outfielders, and I was just going to let them do whatever they want," Walls said. "Pop flies don't hurt me, and my defense is going to back me up."
Walls pitched a four-hitter and didn't walk a batter. He had only two strikeouts, but threw 60 of his 85 pitches for strikes.
"We knew Bishop Gorman could hit a fastball, so we decided to counter with our off-speed guy," Llamas said. "He throws strikes, and it's hard to beat anyone who is throwing off-speed for strikes."
Kaleb Parker was 3-for-3 with a run and two RBIs to lead the offense for Rancho (26-8), which plays Basic (27-7) at 1 p.m. Friday at Las Vegas for a spot in Saturday's championship round.
David Arambula was 3-for-5 with two runs and an RBI for the Rams.
"It's definitely a morale booster," Llamas said. "These guys are excited. Most of these guys haven't been in this situation before. They came out fired up and ready to go. They want it, and we want it, and it shows."
Gorman (30-6) faces Galena (23-14) in an elimination game at 10 a.m., with the winner playing the Basic-Rancho loser at 4 p.m.
■ Basic 12, Galena 0 — Jack Wold and Garrett Giles combined to drive in five runs, including four in the third inning, and the defending state champion Wolves rolled to a five-inning victory over the Grizzlies.
"I thought even the first two innings we swung it well, we just didn't capitalize," Basic coach Scott Baker said. "We didn't get the big hits that we did in the third and the fourth. A lot of the guys that have been here and done it last year, Giles and Jack Wold, they obviously came through big for us."
Wold got Basic on the board with a two-out RBI double in the third. After a walk, Giles drove a 2-and-1 fastball over the left-field fence to make the score 4-0.
"It was just right down the middle, and I just put a good swing on it," Giles said.
That seemed to get Basic's offense going, and the Wolves scored five runs in the fourth and three in the fifth.
"A three-run home run will spark anybody, I think," Baker said.
Wold went 3-for-3 with two RBIs, and Giles was 2-for-3.
Nick Thompson went 3-for-3 with a run and an RBI for the Wolves, who finished with 12 hits. That was more than enough support for starter C.J. Dornak, who pitched a five-hitter. He struck out four with no walks.
"C.J. Dornak, he's a fastball guy," Baker said. "I think we threw three or four off-speed the whole day. He has great command of the outer third, for sure, and that's what we stuck with."
Contact prep sports editor Damon Seiters at dseiters@reviewjournal.com or 702-380-4587. Follow @DamonSeiters on Twitter.
Box scores: