Braxton Bruschke powers Spring Valley with arm, bat
April 17, 2017 - 10:05 pm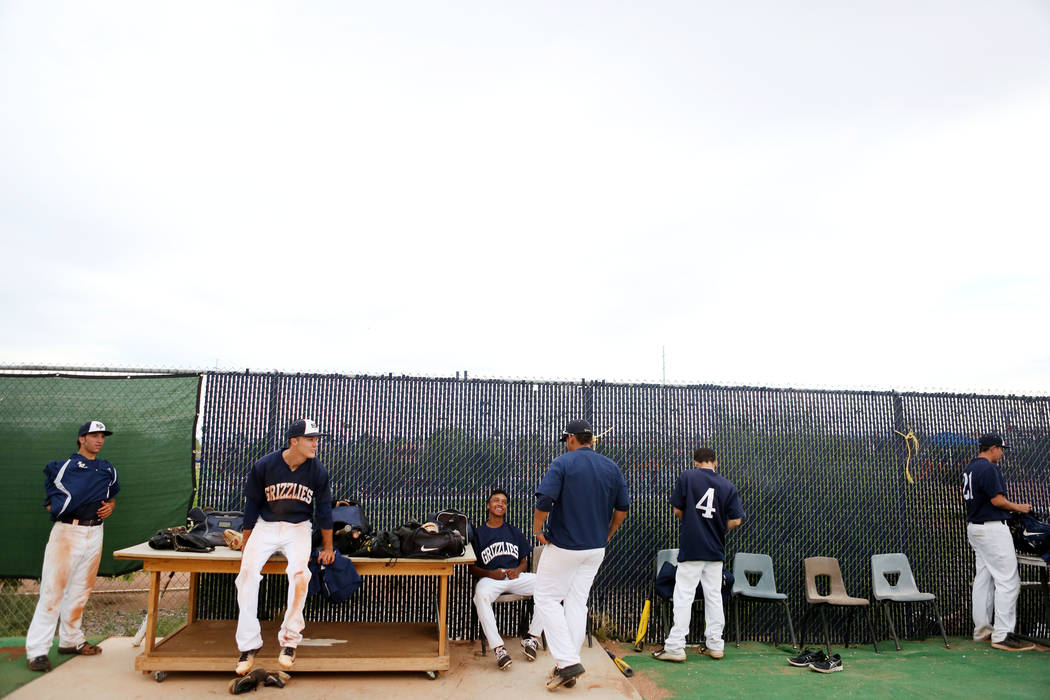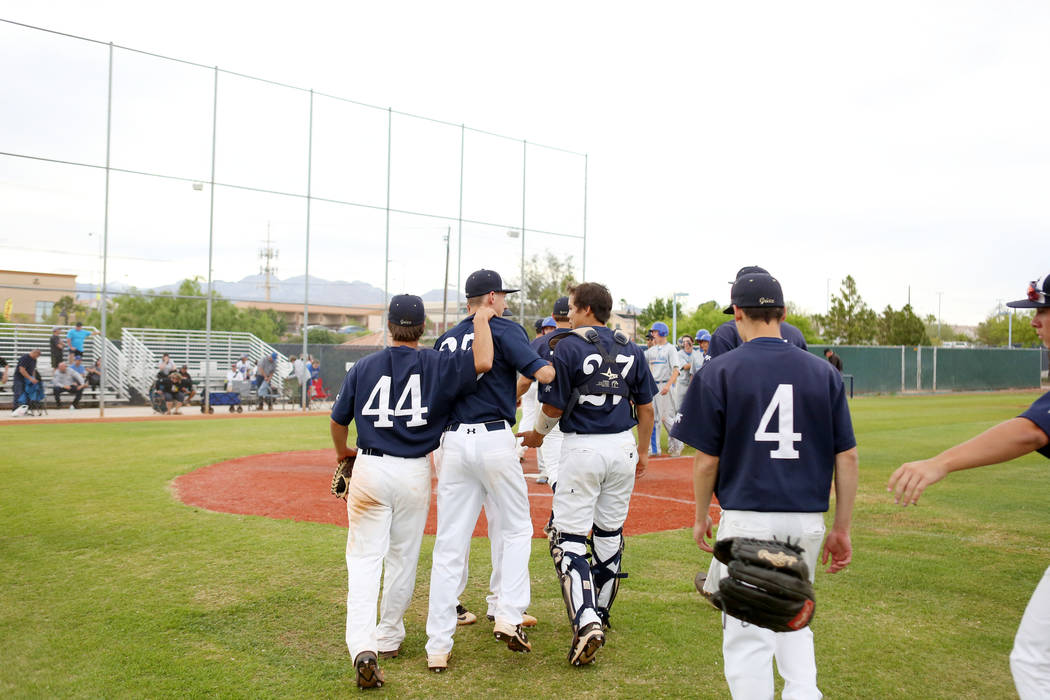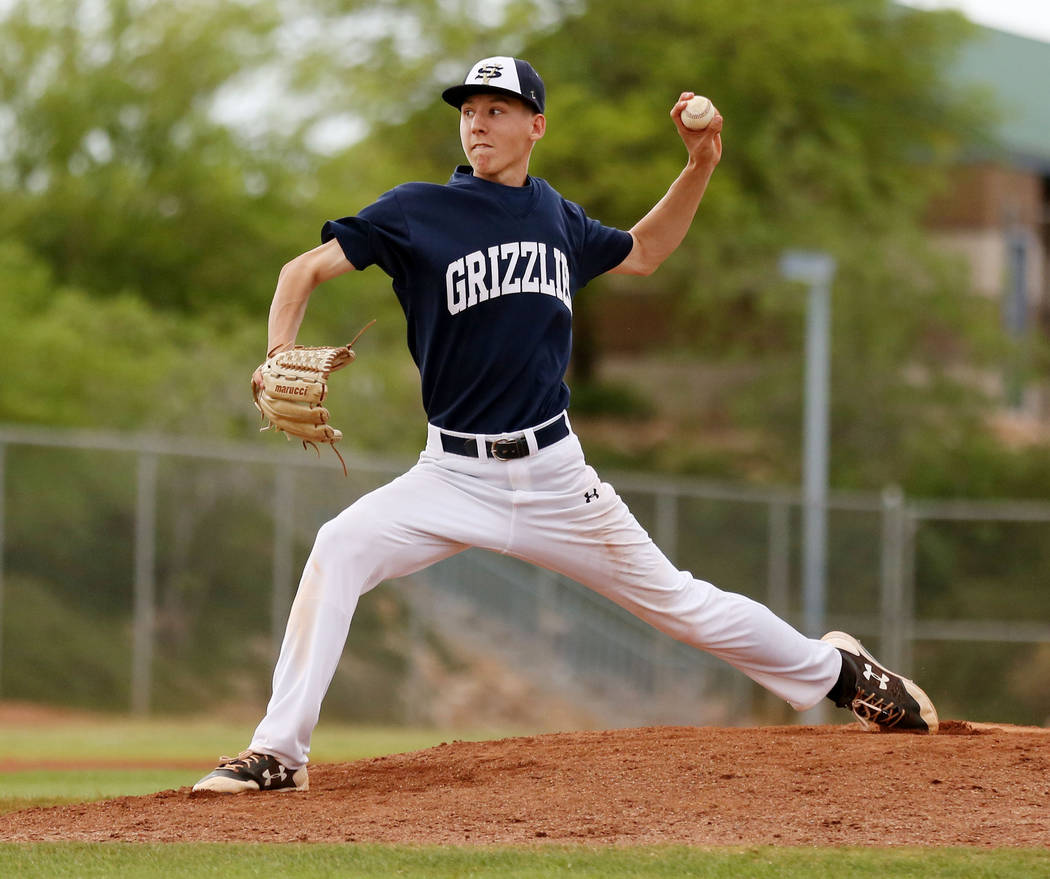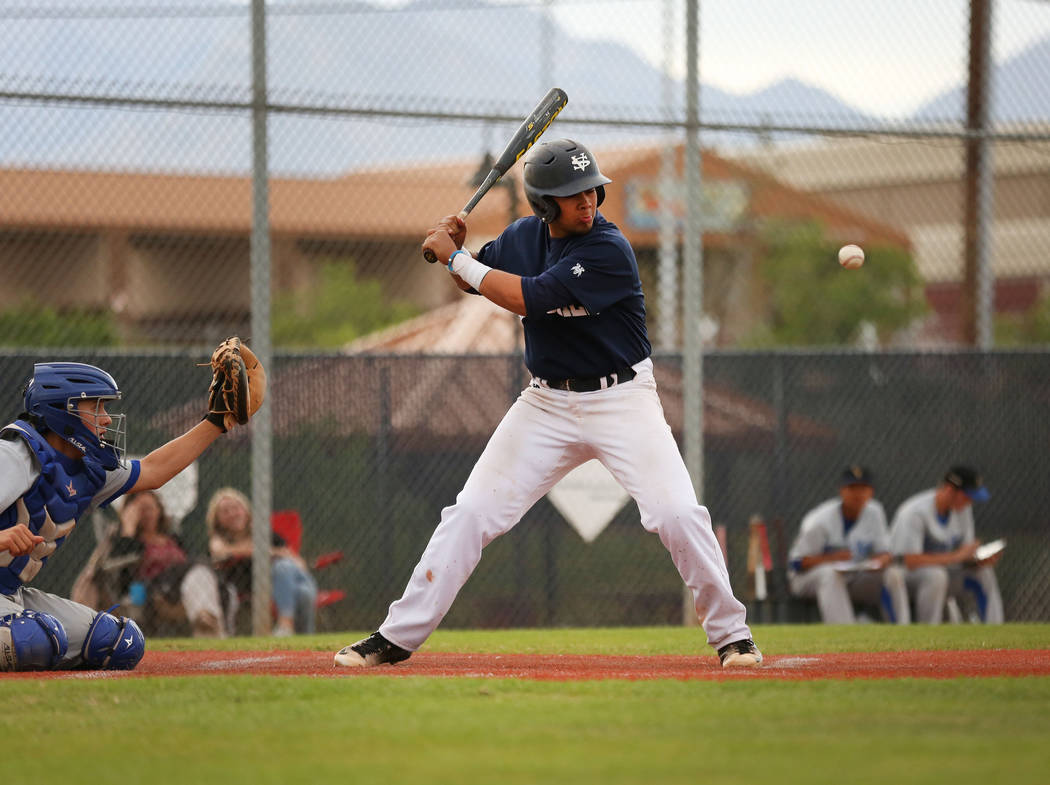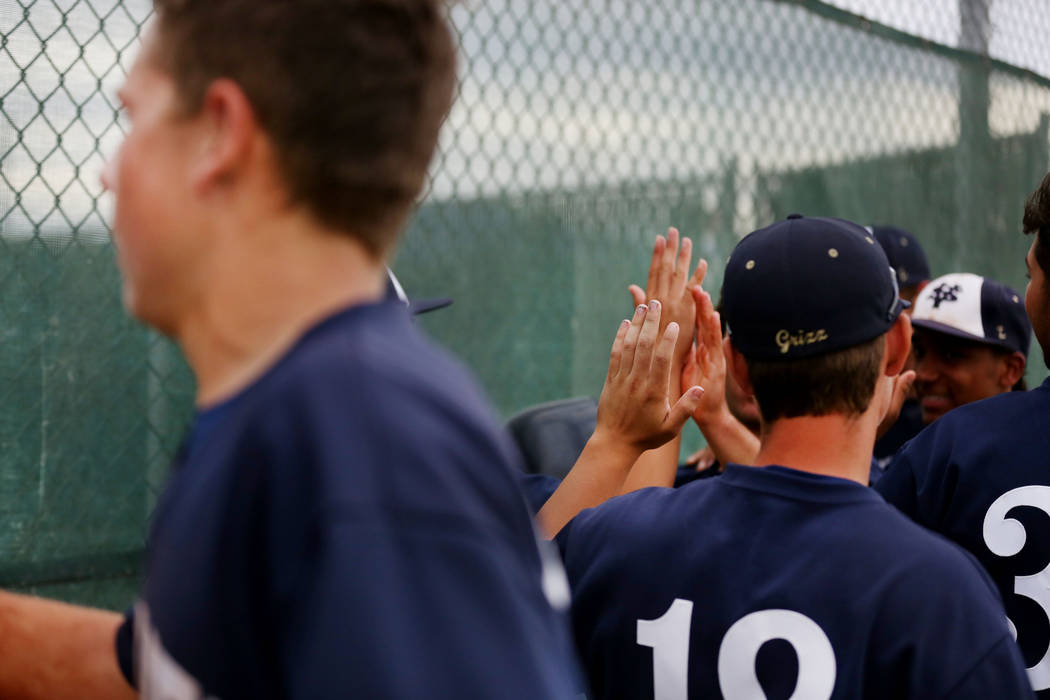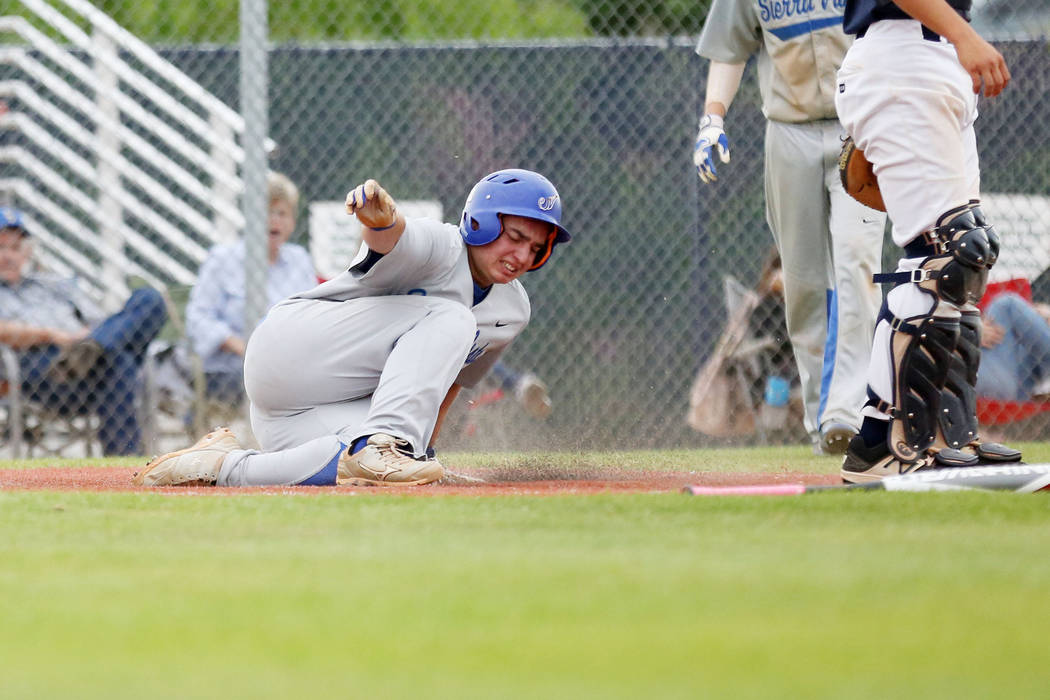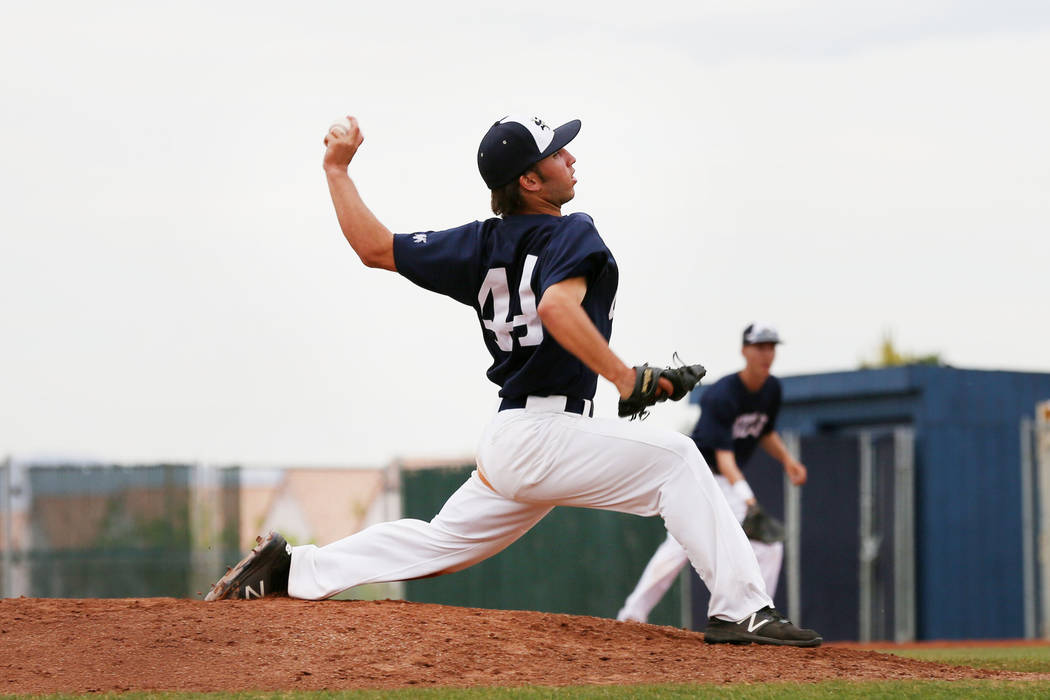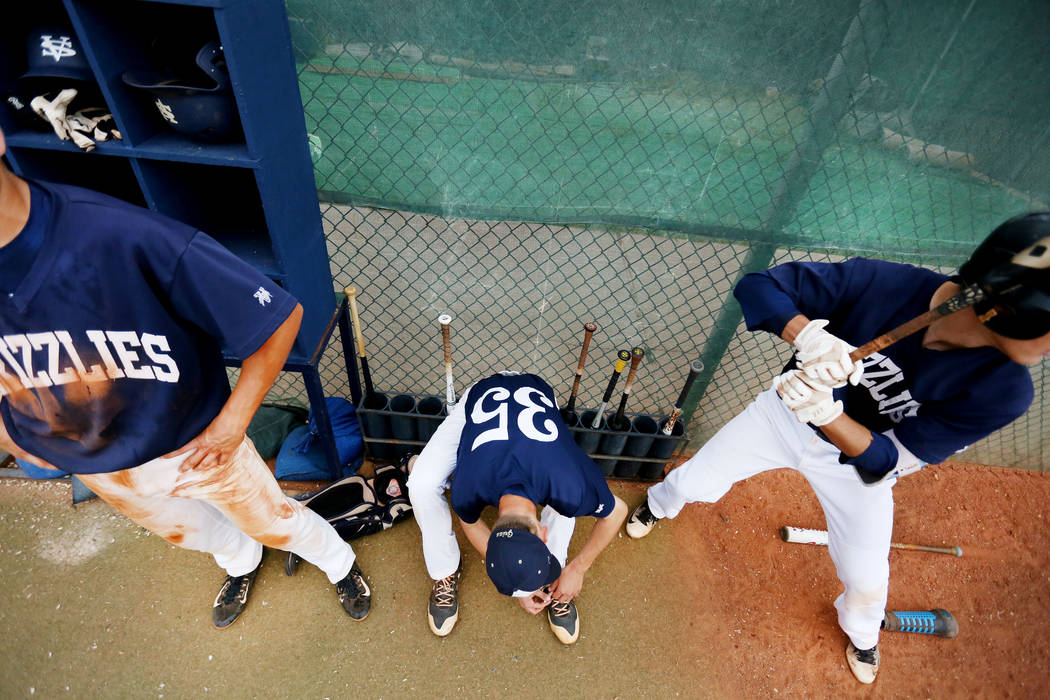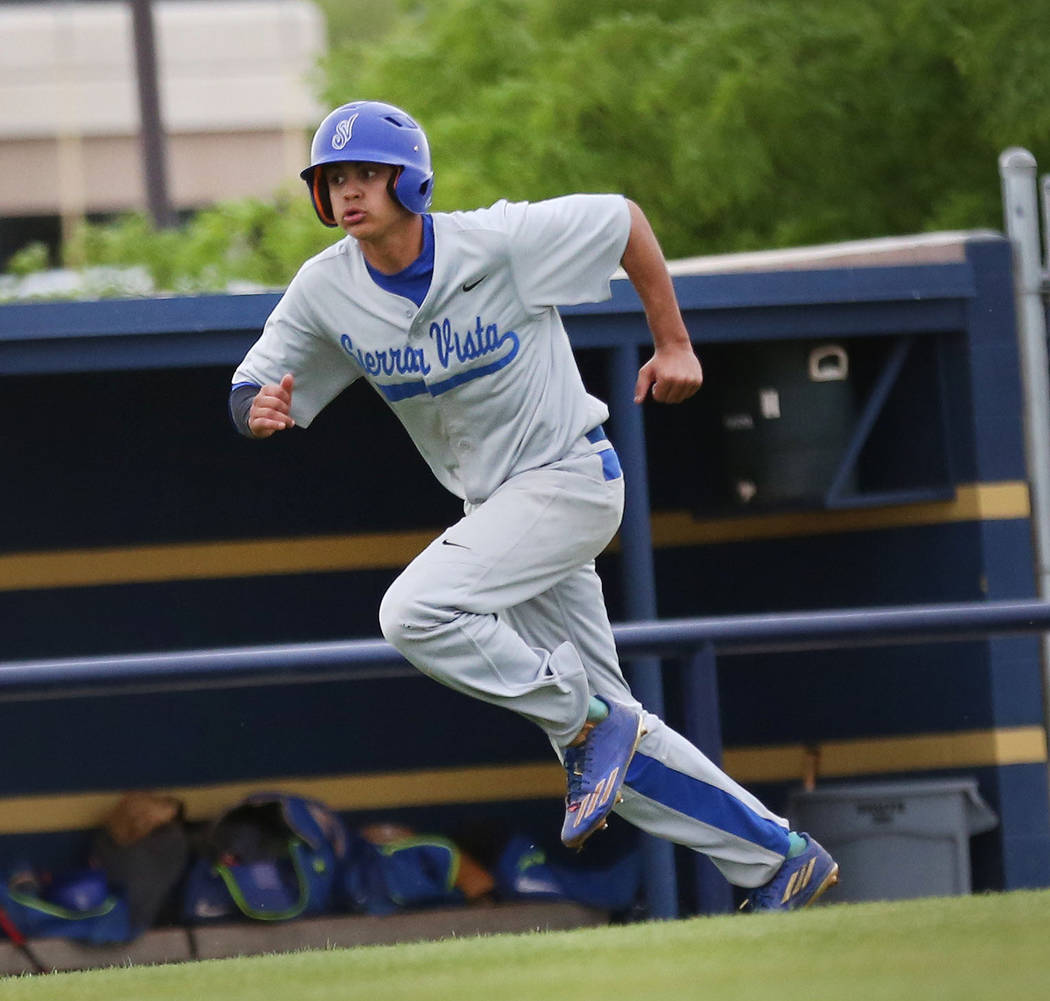 If Braxton Bruschke played hockey for Spring Valley, he would have been credited with the win and the winning goal in Monday's game.
But because he plays baseball and they don't give credit for a game-winning RBI, he'll have to settle for the win on the mound and knocking in the Grizzlies' fourth run in an 11-3 home victory over Sierra Vista. He pitched 2⅓ innings of scoreless relief.
"I'm really proud of both," Bruschke said. "I came out with the mentality that I need to do what I need to do and try to get a win for our team. I came out and did it."
Bruschke came in to relieve fellow lefty Nick Rupp in the fifth and got a quick strikeout to leave the bases loaded. Rupp was cruising through the first four innings, but a two-out error extended Sierra Vista's fifth and allowed three unearned runs to score, giving the Mountain Lions a 3-1 lead.
The deficit seemed to wake up the Grizzlies, who quickly tied the game in the bottom half of the inning before Bruschke untied it with a single to score Bryce Bullock. The Grizzlies scored five in the fifth inning and five more in the sixth to run away with the game and improve their record to 18-3, 10-2 in the Southwest League.
"They put up a run and took the lead and we had to respond," Spring Valley coach Paul Bassett said. "I'm proud of my kids for responding after a real bad inning."
Overall though, Bassett said he was not pleased with the performance. He called it a sloppy game in which both teams had a pair of errors and suffered from a "spring break hangover." But he also said a win is a win.
"We were fortunate enough to be less sloppy than they were today," Bassett said. "We just found a way to win a baseball game when we weren't at our best."
Kade Higgins, Jaxson Otis, Bullock and Rupp each doubled and scored twice for the Grizzlies, and Humberto Maldonado doubled and knocked in three.
Cody Culpepper was 2-for-3 with two RBIs for the Mountain Lions (10-6, 4-5), and Matthew Vanderberg doubled and scored.
Contact Justin Emerson at jemerson@reviewjournal.com or (702) 387-2944. Follow @J15Emerson on Twitter.
Box score:
Spring Valley 11, Sierra Vista 3