Cimarron uses strong start to top Faith Lutheran in five innings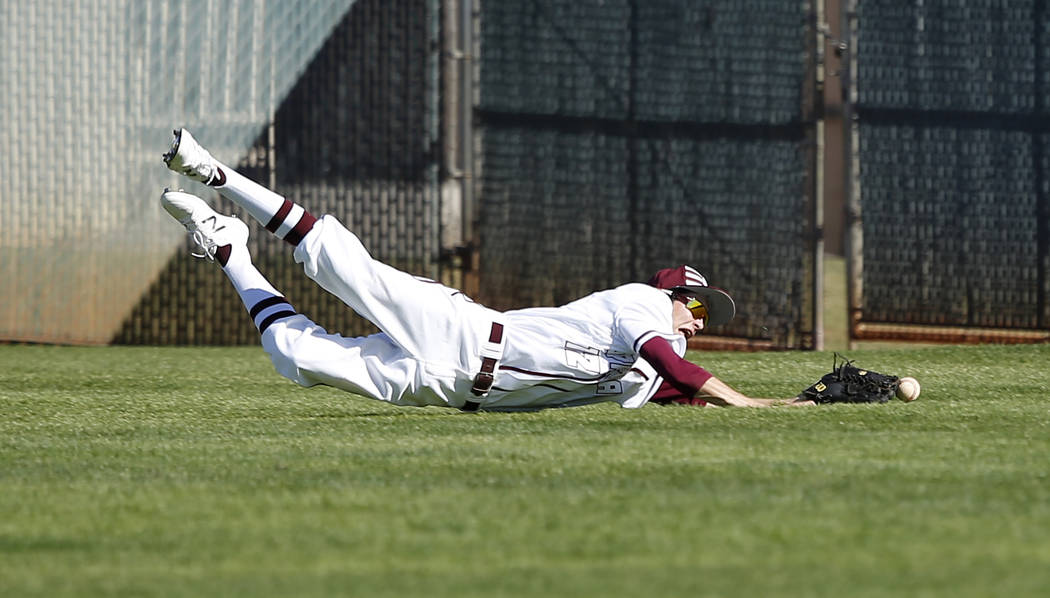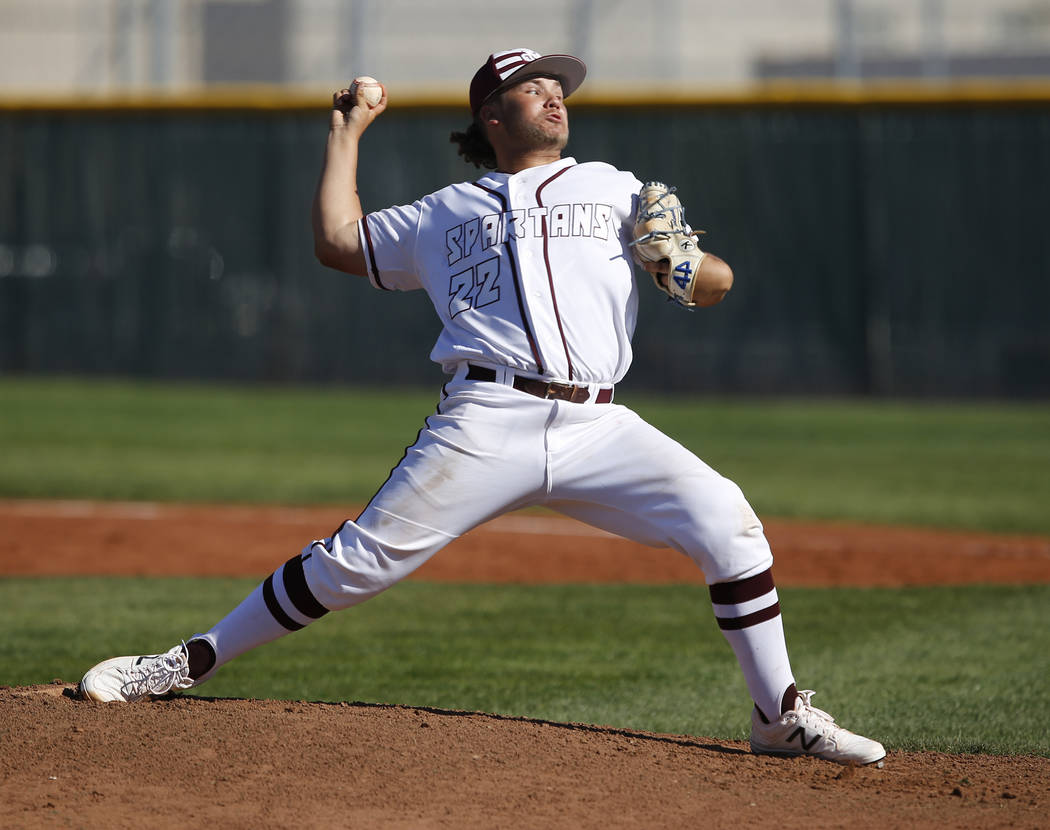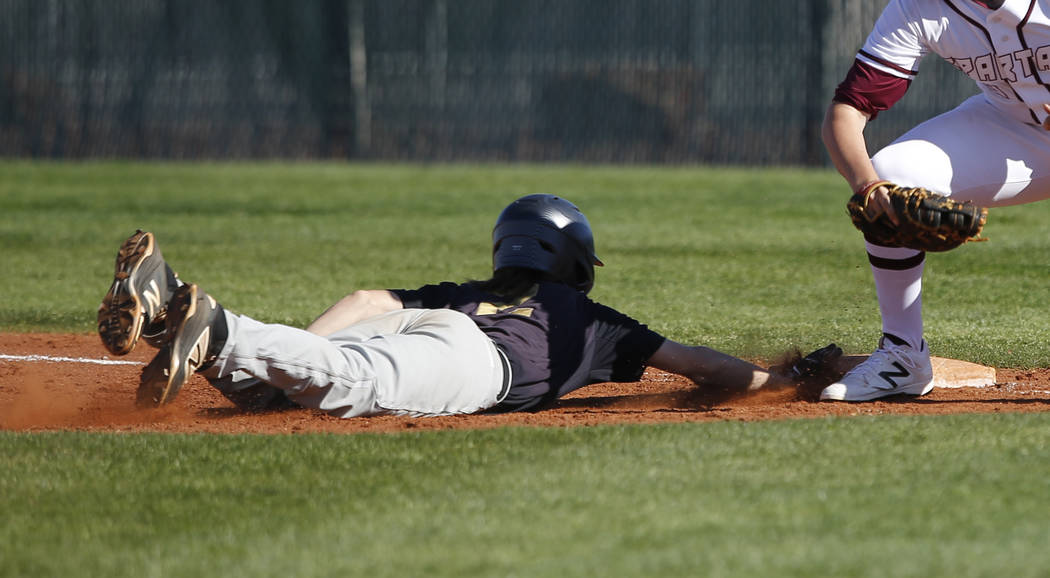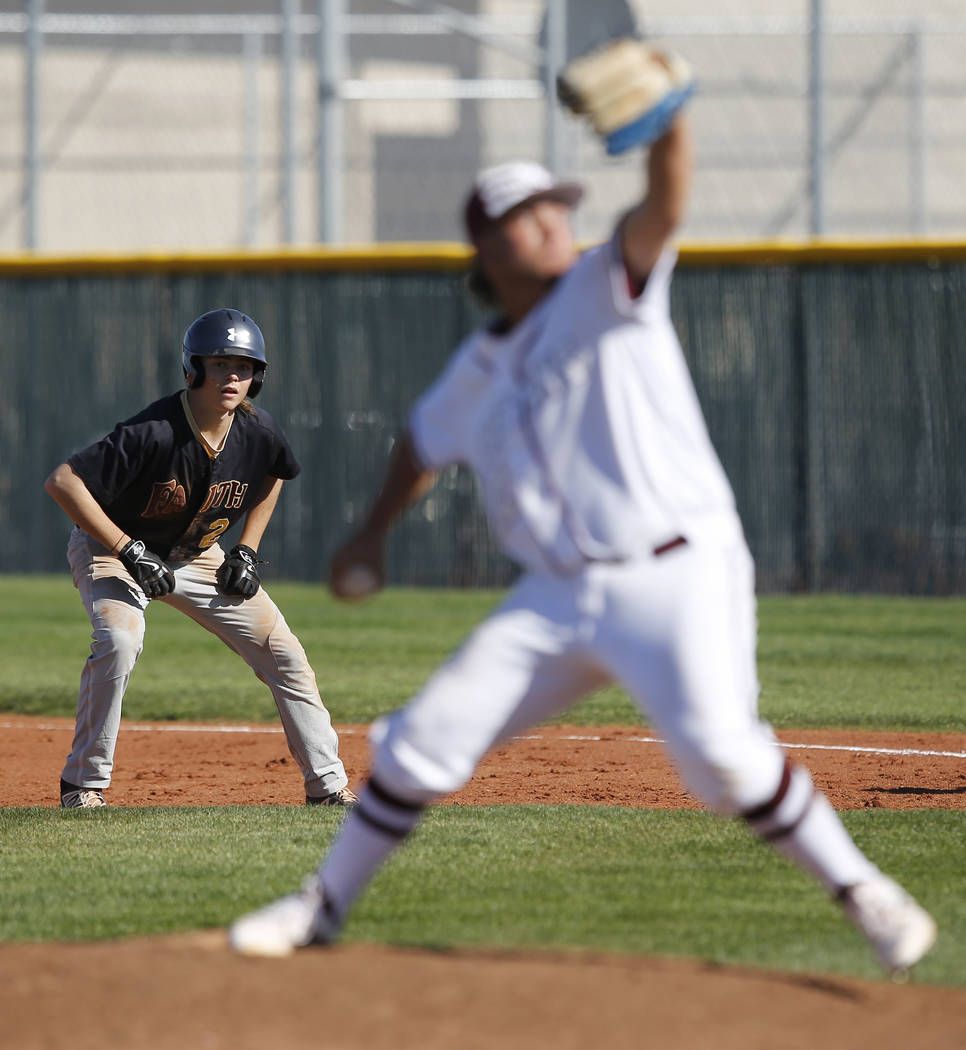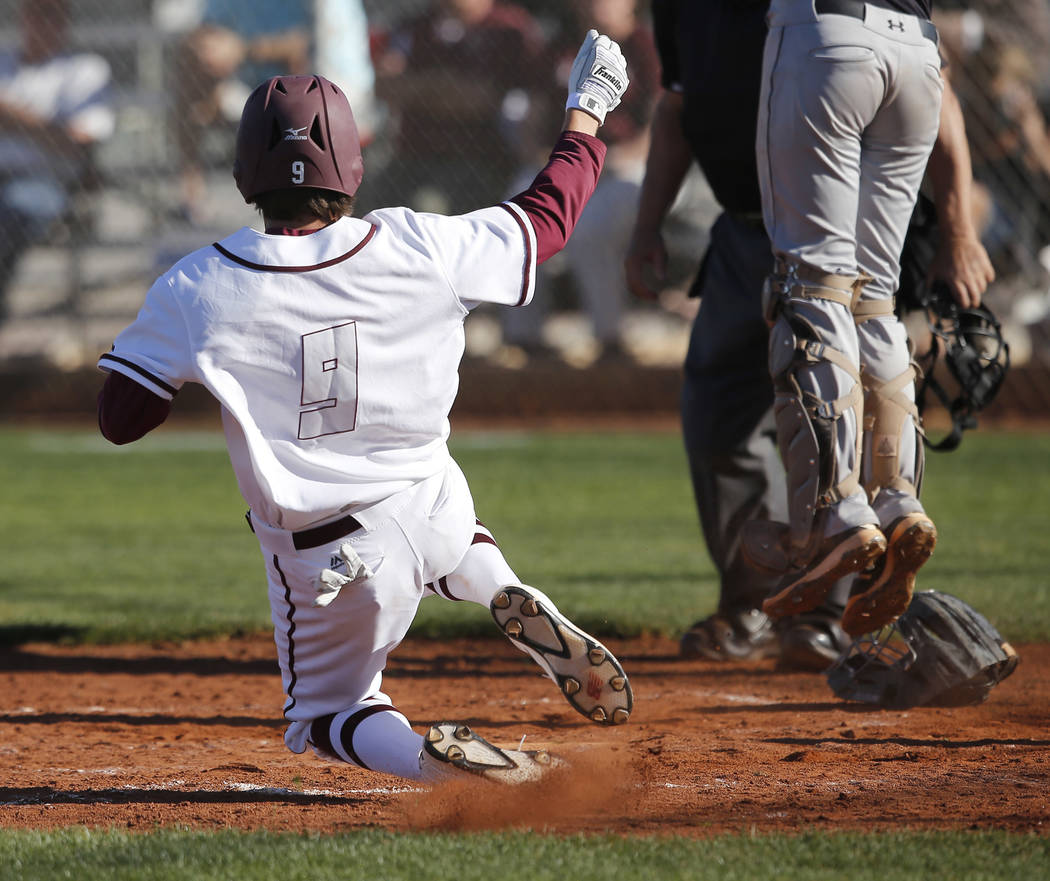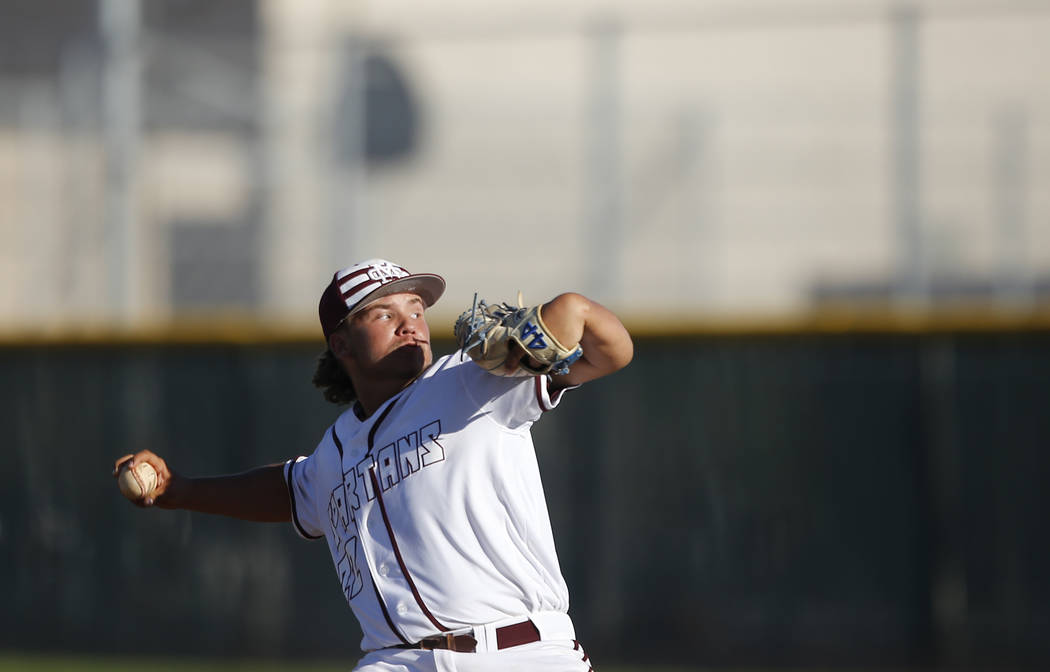 Cimarron-Memorial's baseball team learned a valuable lesson after losing a pair of games in the K.J. Harrison Classic in Utah to open its season: Don't fall behind early.
The Spartans, showing their newfound wisdom, flipped the script Tuesday afternoon.
Cimarron sent 11 batters to the plate and scored six runs in the second inning en route to a 15-2 win over Faith Lutheran in its five-inning Northwest League opener.
"Putting some runs on the board early (makes it) hard for teams to come back from," Cimarron coach Mike Hubel said. "Not that anybody can't, but it's just difficult. That's what happened to us in St. George (Utah). The couple games we lost, we got down early and couldn't recoup from that."
After a quick first inning, Cimarron became more selective at the plate and ended up chasing Faith Lutheran starter C.J. Jaramillo after 1⅔ innings. The Spartans (3-2, 1-0 Northwest) parlayed two walks, two hit batsmen and five hits into a 6-0 lead.
"That was the thing — letting them throw some pitches and seeing what happens," said Hubel, whose team saw 48 pitches in the inning. "We were more selective and patient at the plate. We'll take some walks. And if they throw it over the plate, hit it."
Cimarron also batted around in the bottom of the fourth, scoring seven runs on seven hits to put the run rule into effect.
"When you've got somebody down, that's the time to kick 'em," Hubel said. "Figure of speech, obviously. But that's the best time to do it. Don't let them get the momentum back."
Senior Cody Koslowski, who finished with a two-hitter, sent the Crusaders down in order in the top of the fifth to end the game. He threw 81 pitches, struck out two and walked two for the Spartans.
"He threw really well," Hubel said. "Made a couple mistakes, and bad things happen when you make mistakes. But that's high school baseball. The team that makes the least amount of mistakes more than likely will win."
Every player in Cimarron's starting lineup, meanwhile, finished with at least one hit and one run. Noah Parker was 3-for-4 with two RBIs, and Daniel Valdivia went 1-for-2 with three RBIs. Teammate Jack Kannon was 2-for-2 with three runs for the Spartans.
Paulshawn Pasqualotto hit a two-run homer in the fourth for Faith Lutheran (1-4, 0-1).
Contact reporter Ashton Ferguson at aferguson@reviewjournal.com or 702-383-0430. Follow @af_ferguson on Twitter.
Box score:
Cimarron-Memorial 15, Faith Lutheran 2