Gavin Amelburu helps Green Valley knock off nationally ranked Basic
March 15, 2017 - 10:26 pm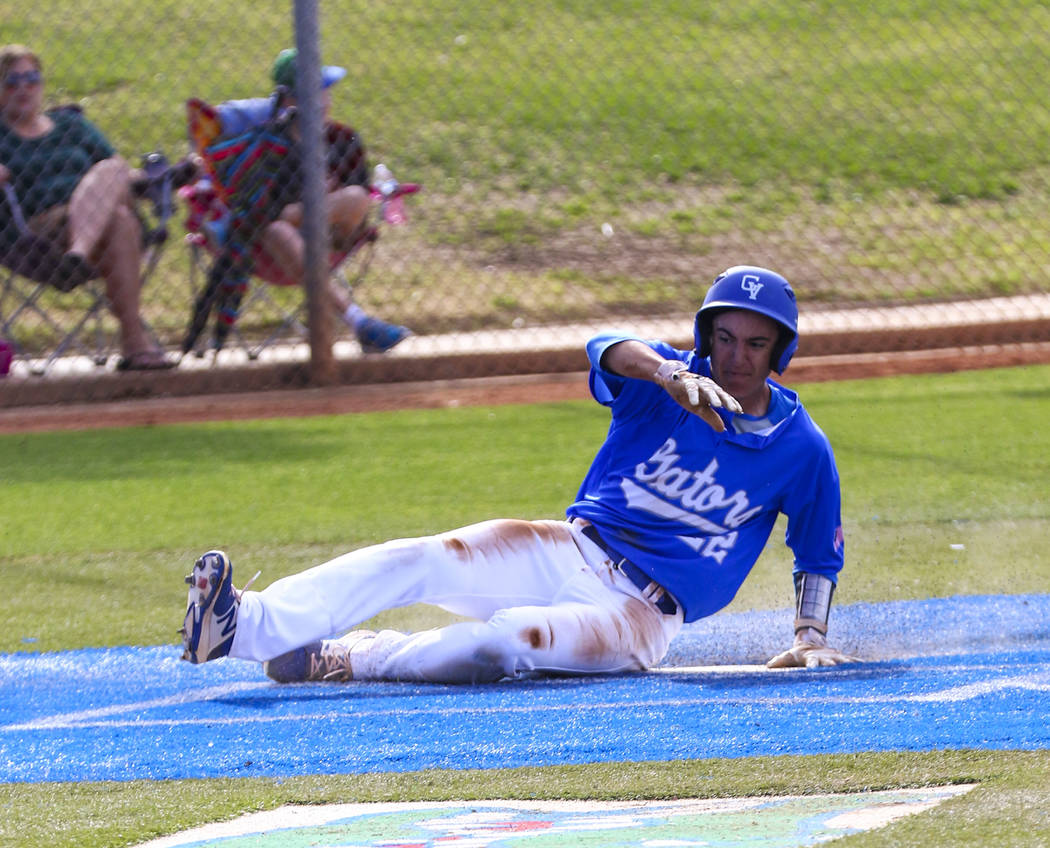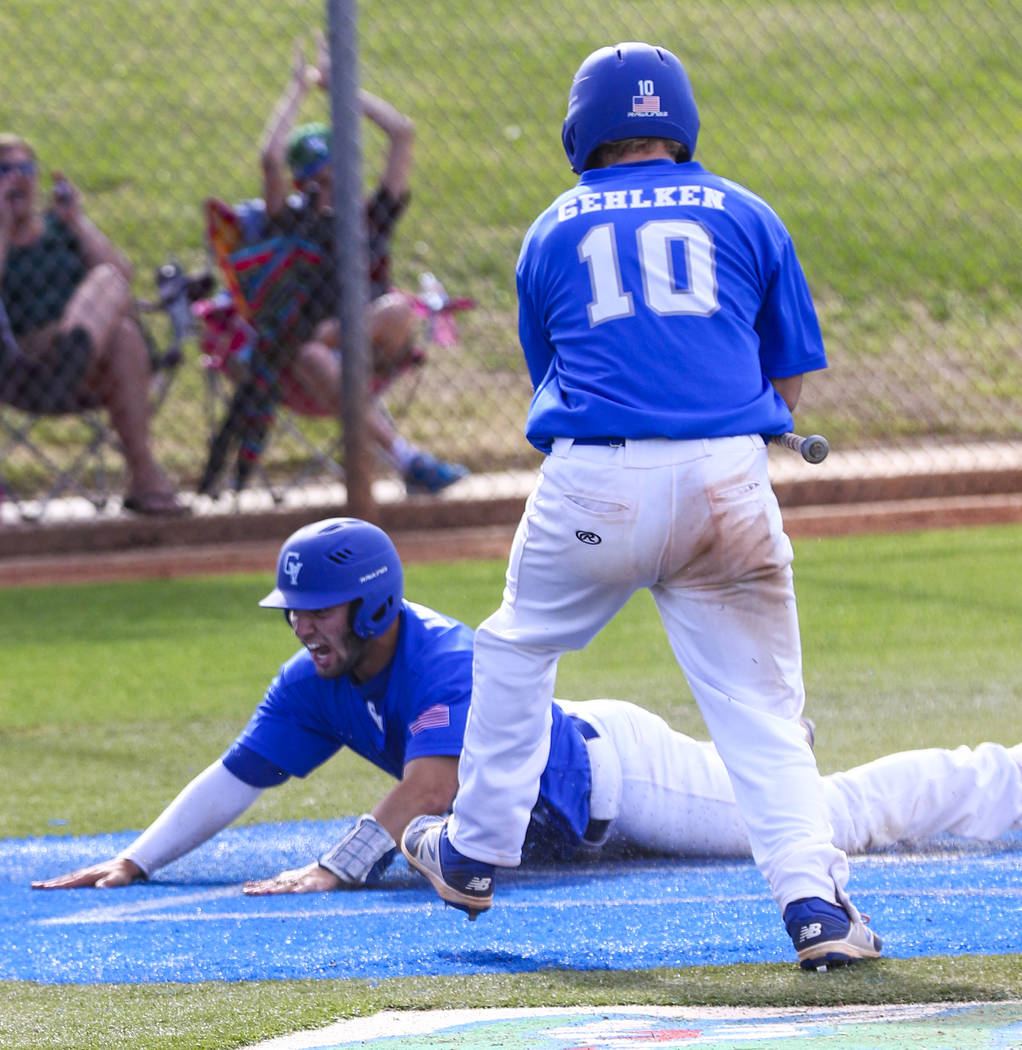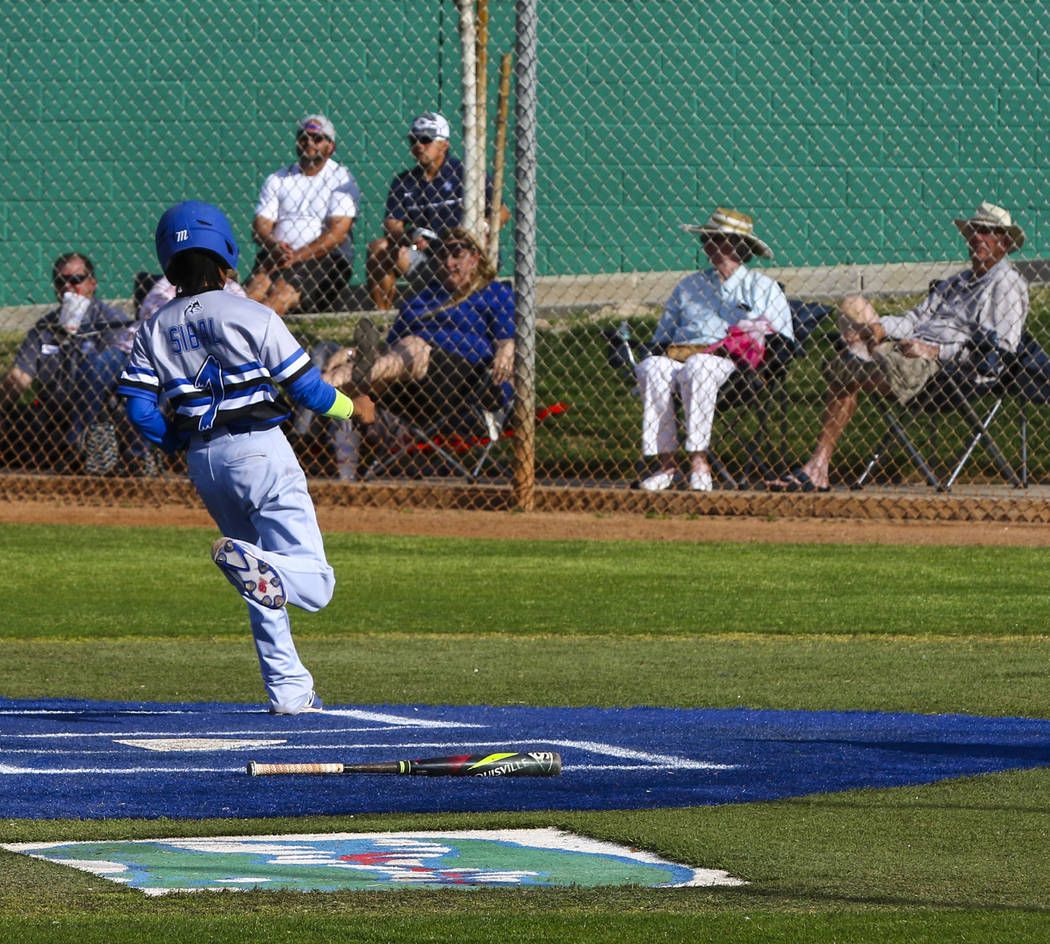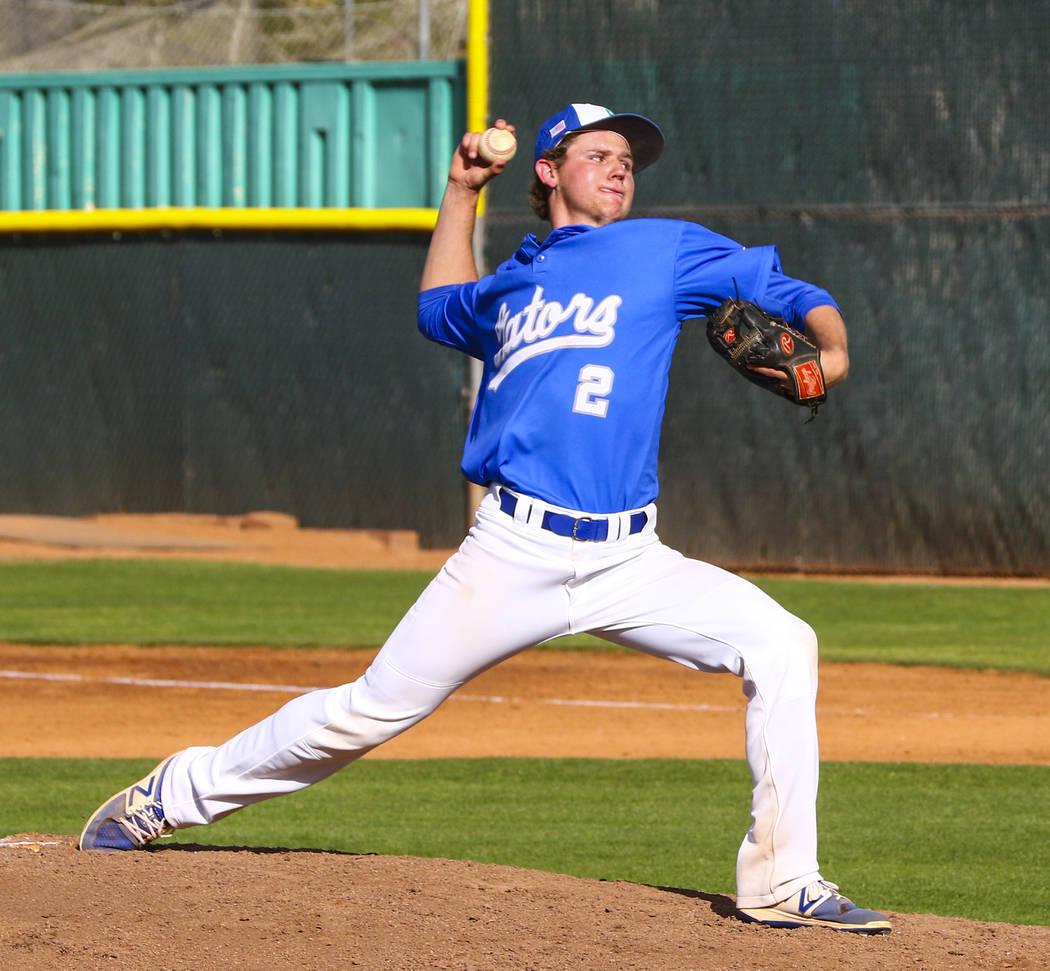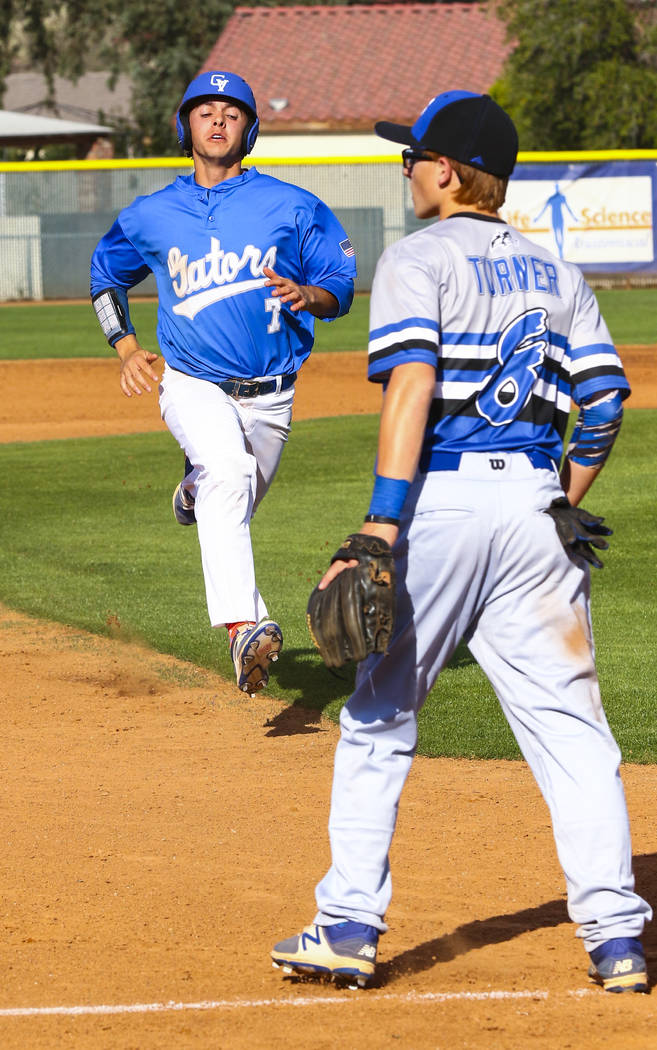 Green Valley baseball coach Corey Gehlken wasn't sure how sophomore Gavin Amelburu would handle hitting in the middle of the order, but he decided to move Amelburu to the third spot Wednesday against nationally ranked Basic.
Amelburu handled it perfectly.
Amelburu was 3-for-4 with a double and three RBIs, and the Gators pounded 16 hits en route to an 11-5 home win over Basic, ranked No. 12 in the country by USA Today.
"I told him since day one out here, 'You're our three-hole hitter, you're just not there yet,'" Gehlken said. "It's one of those things. When is the right time to do it? Obviously, I got kind of lucky and made the right choice to put him in there today."
Amelburu got the Gators (6-1, 2-0 Sunrise League) on the board in the first when he bounced a single up the middle to score A.J. Amelburu.
Gavin Amelburu added a two-run double as part of a three-run second inning that gave Green Valley some breathing room.
"I'm only a sophomore. It's exciting stuff," Gavin Amelburu said hitting in the No. 3 spot. "But I just do whatever helps the team win, whatever I need to do."
Green Valley scored a run in the third, then added five in the fourth, highlighted by a three-run homer by Frankie Fitzgerald that made it 10-1.
"It's the best we've swung the bat all year, for sure," Gehlken said. "We came out nice and loose and relaxed and put good swings on good pitches." That's a hell of a team. That's not going to be the score next time (we play), I can promise you that."
Jack Wold blasted a two-run homer as part of a four-run sixth inning for Basic (5-1, 1-1), but the Wolves couldn't complete the comeback.
A.J. Amelburu went 3-for-4 with a double and an RBI, and Drake Maningo was 3-for-4 with a triple and an RBI for the Gators.
"We're feeling really good as a team," Gavin Amelburu said. "We're going up with a good approach when we're hitting."
Roger Riley and Trace Evans each had two hits for Basic.
Contact prep sports editor Damon Seiters at dseiters@reviewjournal.com or 702-380-4587. Follow @DamonSeiters on Twitter.
Box score: