In 'must-win' situation, Aggies snap losing streak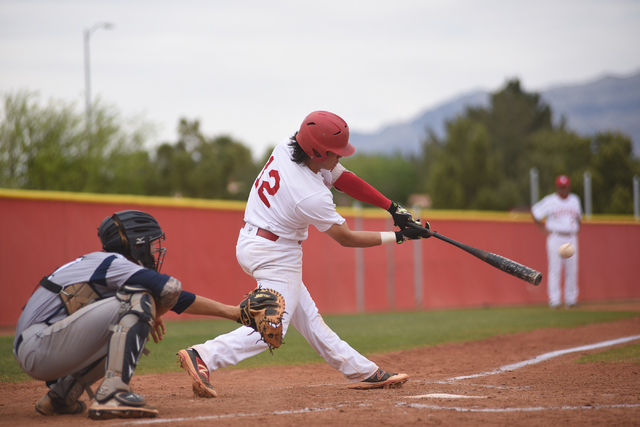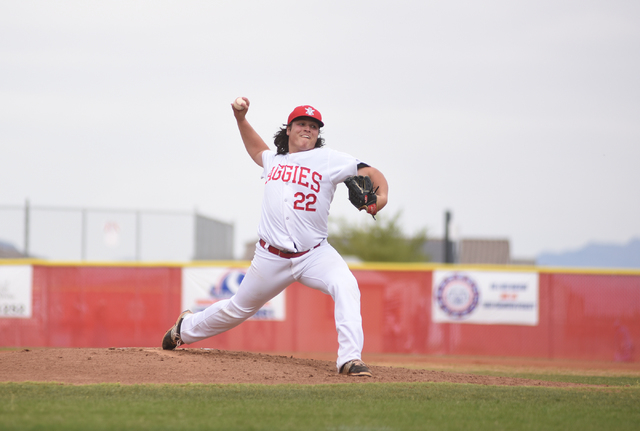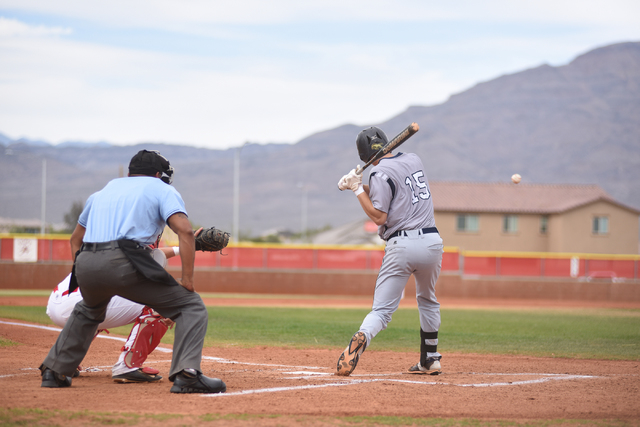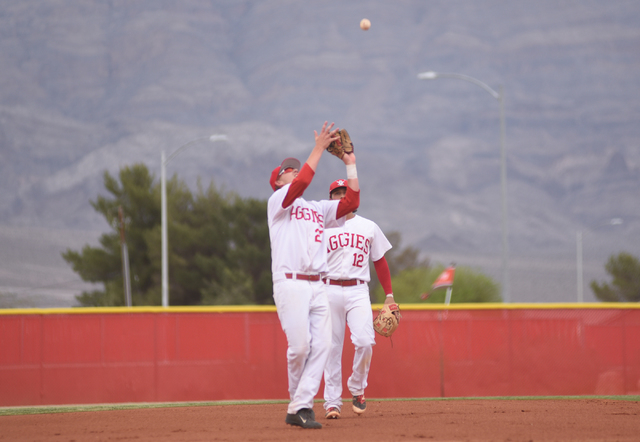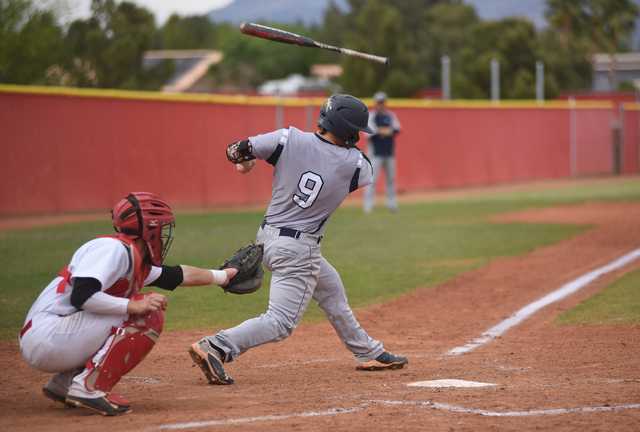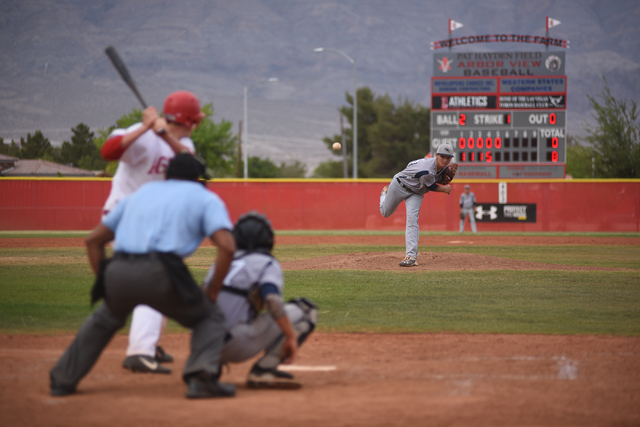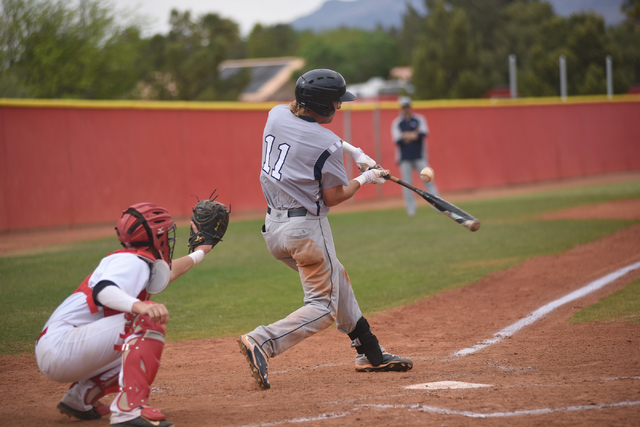 Arbor View's baseball team has yet to reach the midpoint of the Division I Sunset League schedule, but Aggies coach Gary White knew the importance of Thursday's game.
"This was a must-win," he said.
Host Arbor View scored five runs in the fourth inning, and Brady Borden threw five shutout innings as the Aggies dropped Shadow Ridge 9-2 to keep pace with the league leaders.
"We've been struggling, so this was a good game to get back on the winning track for us," White said. "A lot can happen through the standings. We just wanted to get ourselves going, get on a little streak so we can start playing better, a little consistency, and find ourselves somewhere in that playoff hunt come the end of the season."
Joe Fitzhugh went 2-for-4 with an RBI, and Parker McHale finished 2-for-3 with a double and two runs scored for the Aggies (10-8, 5-3 Sunset), who snapped a three-game losing streak.
Arbor View scratched out a run in each of the first two innings and went up 3-0 in the third when Nick Quintana singled home Jacob Hamilton, who had a one-out triple.
The Aggies then broke open the game in the fourth, scoring all their runs with two outs. Quintana, who leads the area with seven home runs this season, drew a bases-loaded walk before Ryan McHale ripped a three-run double to left.
Fitzhugh followed with a run-scoring single to put Arbor View on top 8-0.
"What I try to explain to these guys is if one guy doesn't get it done, there's another guy to pick him up," White said. "One day it's going to be your turn, and the next day is going to be this guy's turn. Just play as a team, and that's what the thing is. Good things happen when you swing the bat, and good hitters like to swing the bat."
Borden held Shadow Ridge (11-9, 5-3) in check, allowing four hits with four strikeouts and two walks in his five innings of work.
Borden wriggled out of a two-on, two-out jam in the first inning and got out of more trouble in the fifth, as he struck out Eric Jordan and induced an inning-ending fielder's choice from Kyle Gaura with runners on first and second.
"It all starts from the mound," White said. "I tip my hat to Brady. He came out and pitched great."
Koby Millner was 2-for-3 with a run for the Mustangs, who scored twice in the seventh when Trevin Reynolds walked and Justin Lee was hit by a pitch with the bases loaded.
"I'm just proud of my guys. They competed," White said. "We've just got to keep playing hard, one game at a time. Standard line, but every day we've got to come ready to play, and today we did a better job."
Contact reporter David Schoen at dschoen@reviewjournal.com or 702-387-5203. Follow him on Twitter: @DavidSchoenLVRJ
Box score: