Joe Fitzhugh's walk-off homer gives Arbor View its first win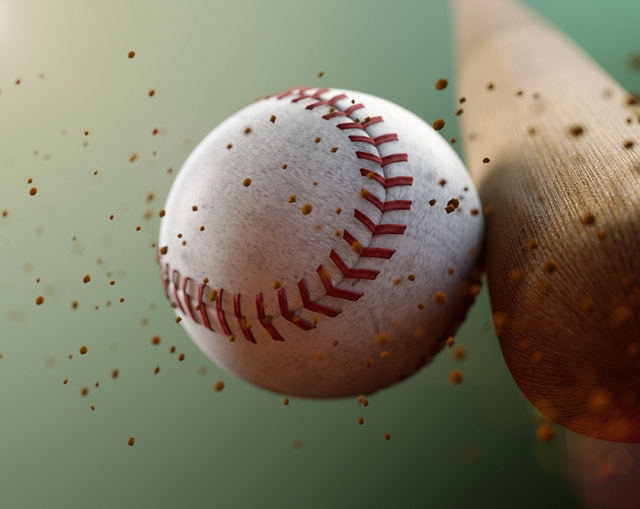 Arbor View lost its first two games of the season and was just an out away from dropping a third straight game to start the season.
That was until Joe Fitzhugh stepped to the plate.
With a man on first and two outs, Fitzhugh pulled a high change-up well over the left field wall to give the Aggies a 7-6 walk-off victory over Centennial on Wednesday.
"I knew he was working off-speed the whole time so I figured I'd just sit on one," Fitzhugh said. "The whole day they were throwing off-speed to me so I figured hopefully they'd hang one and they did at the right time."
Prior to the seventh, the senior catcher who has committed to San Diego State didn't have a great day at the plate, as he was held without hit, but did walk and steal a base.
When he stepped to the plate for his final at-bat, Fitzhugh said his plans were to just keep the ball in play to put Ryan Lystlund into scoring position. He wasn't picturing going deep.
"I was trying to hit a line drive," he said. "But then he threw me my pitch and it usually works out."
Fitzhugh was one of the top hitters last season for the Aggies (1-2, 1-1 Northwest League), batting .385 with three homers and 24 RBIs. Needless to say, coach Gary White was happy to have him Wednesday.
"I said to just look for a ball to drive," White said. "I'm glad to have him back and he hit the ball, we'll call it 400 feet. I think it was a no-doubter so I'm very happy for him and I'm happy for the team."
Arbor View took an early lead with a pair of runs in the first inning but trailed after junior Garrett Holden's two-run home run in the third inning for Centennial (3-3-1, 1-1). The Aggies played from behind the remainder of the game until Fitzhugh's blast.
The Aggies allowed two more runs in fifth, but for the most part the pitching did well enough to keep Arbor View in the game. Starter Jaxon Sproul allowed six runs in four innings before giving way to Jesse Pierce. Pierce threw three scoreless innings to get the win.
"The key is the pitching," White said. "We got good pitching today. I may have gone an inning too long with Sproul but he did a great job. Jesse came in and shut them down for three innings. So I tip my hat to the pitching today."
Contact reporter Bill Slane at bslane@reviewjournal.com or 702-380-4559. Follow @bill_slane on Twitter.
Box score: