Las Vegas High baseball rallies to beat Green Valley — PHOTOS
Updated March 23, 2023 - 8:10 pm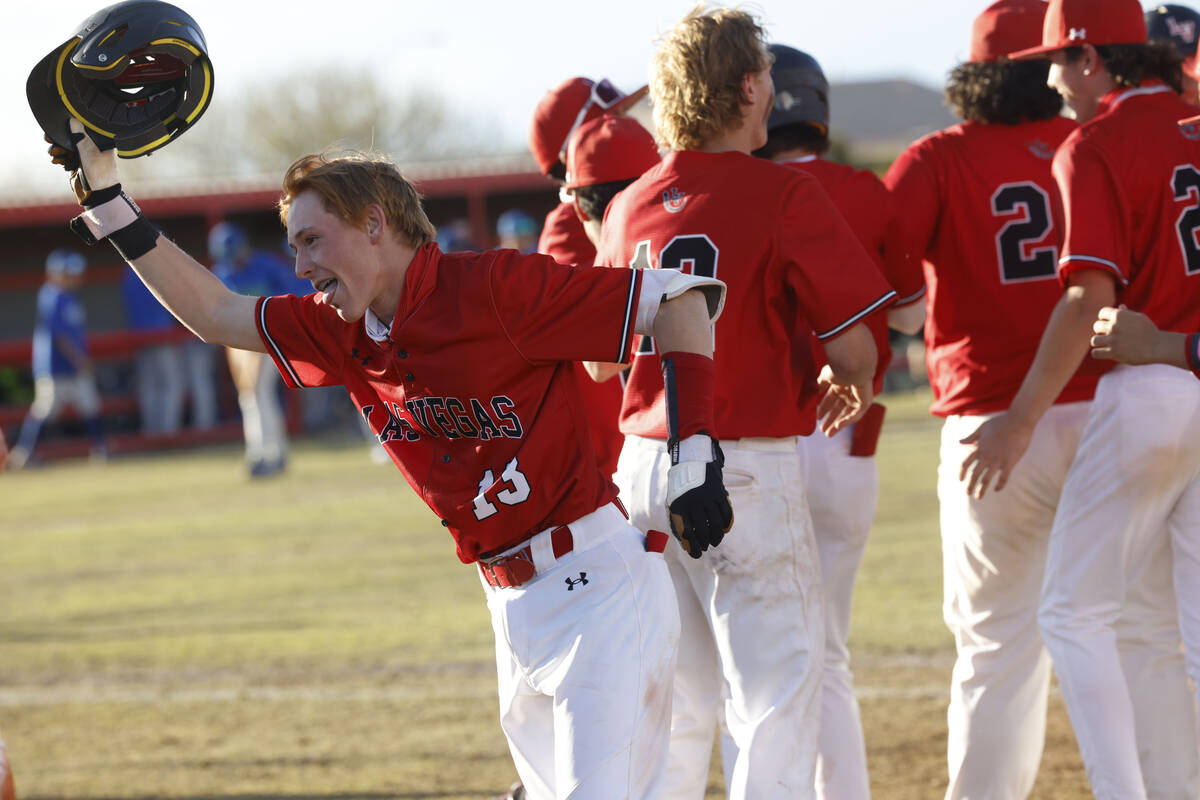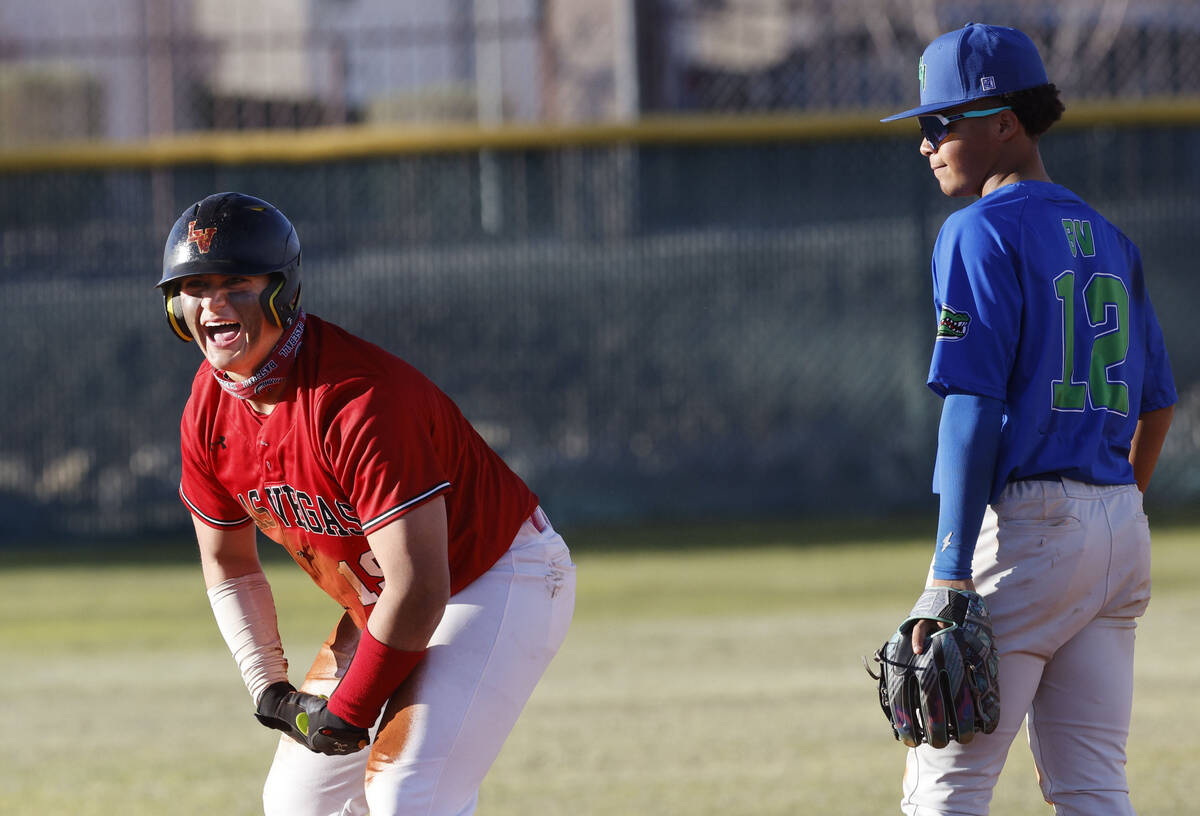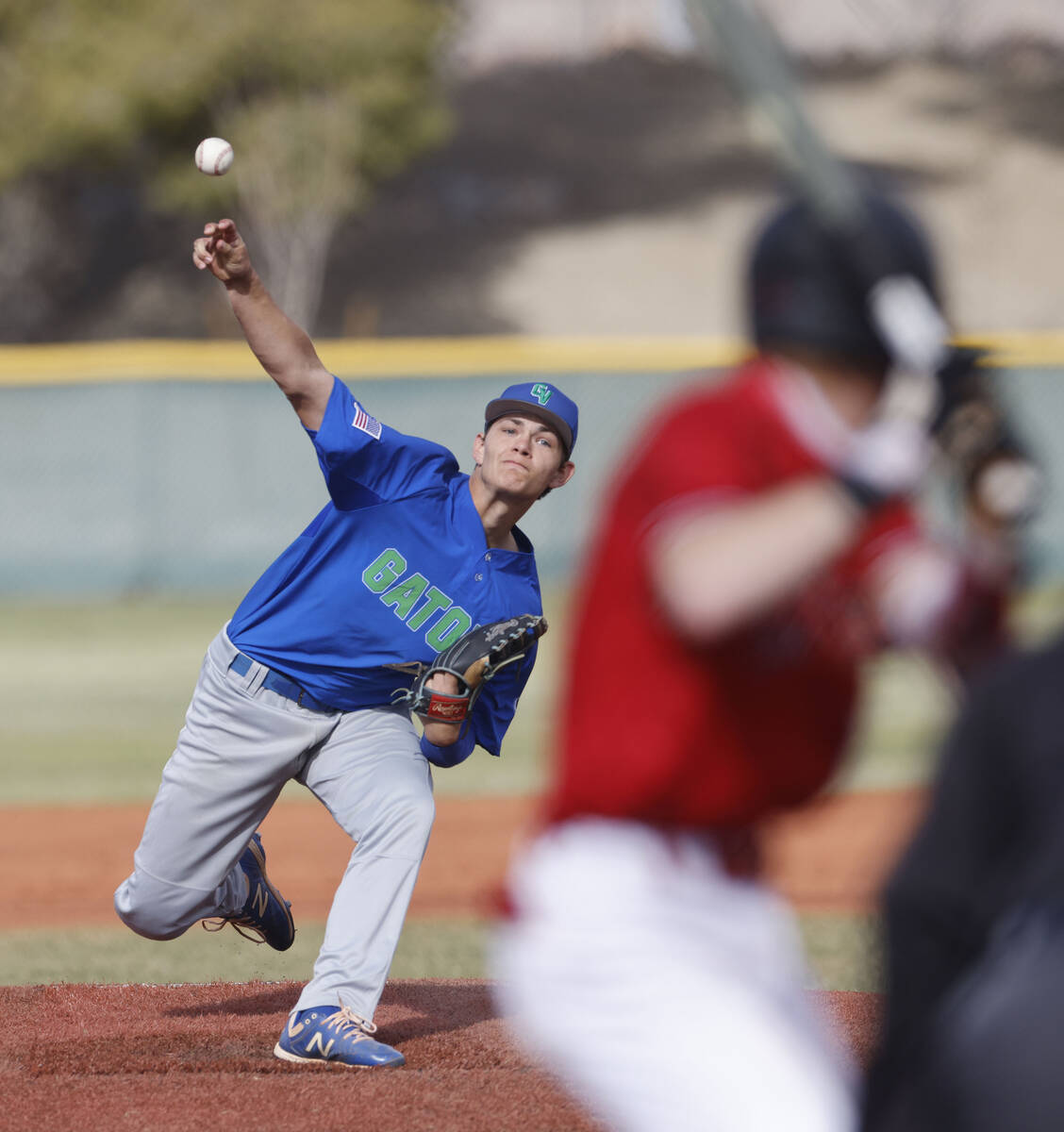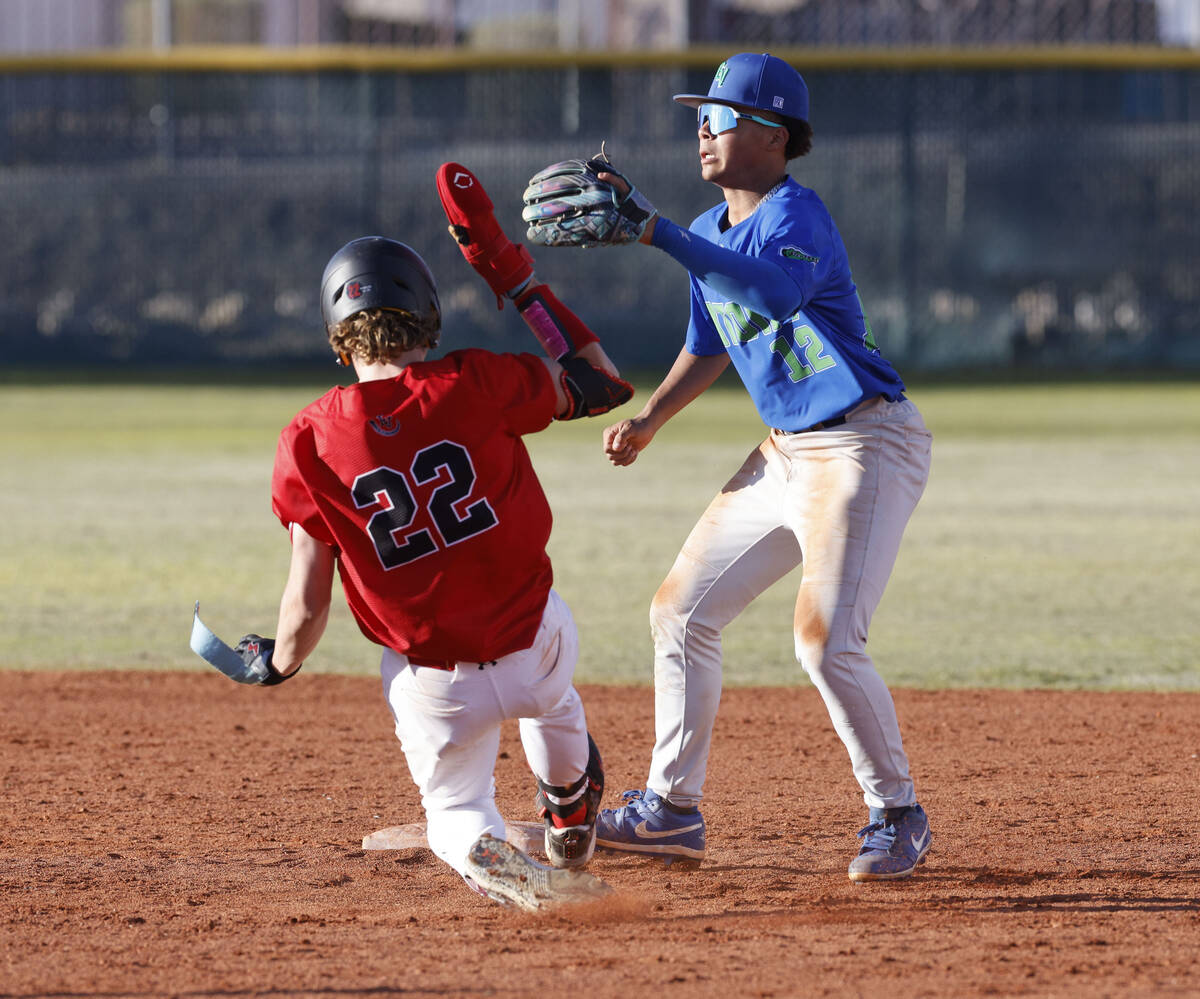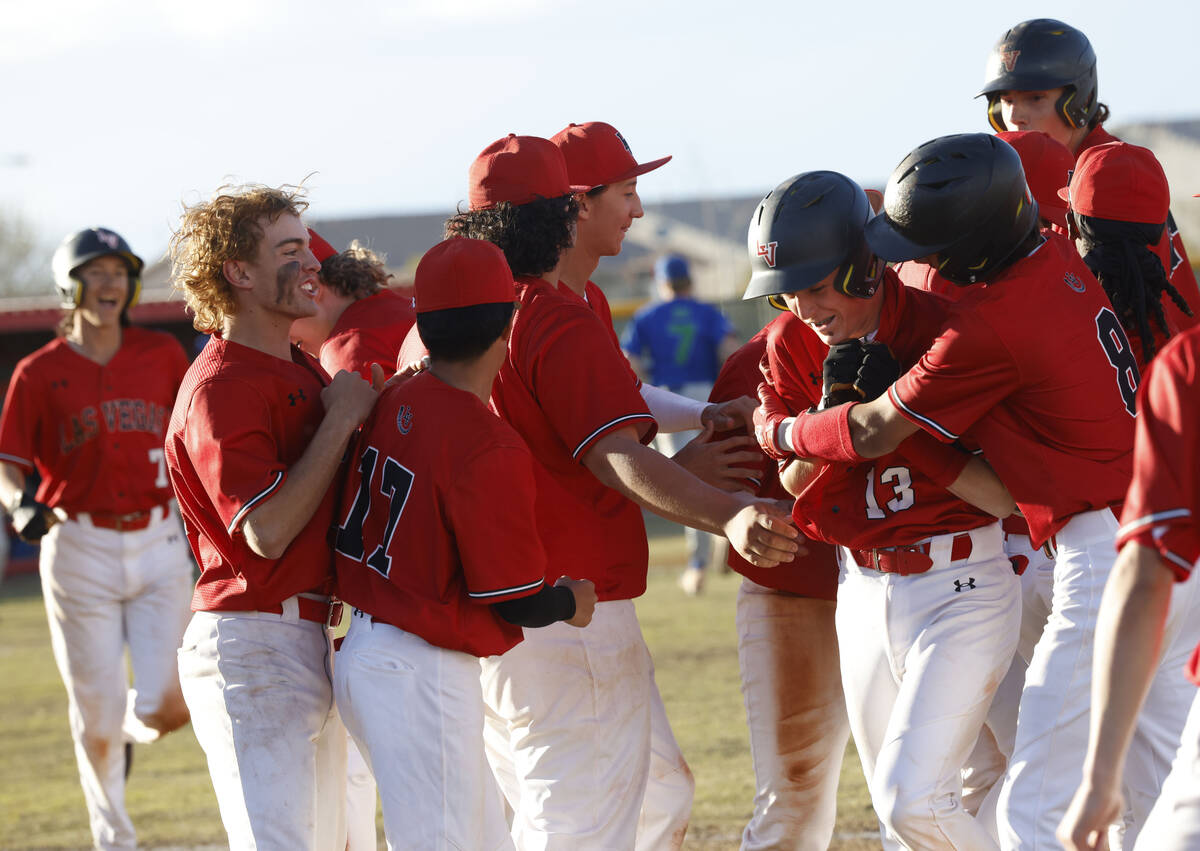 Las Vegas High's baseball team had already rallied from a deficit twice in its league opener against Green Valley.
Facing another deficit in its final outs, Las Vegas wasn't fazed.
The Wildcats scored twice in the bottom of the seventh to rally past the Gators for a 5-4 home victory Thursday.
"We never quit," Las Vegas coach Sam Thomas said. "They came back and tied it up, gave up the lead and came back and tied it up. They were resilient today."
Las Vegas (11-3, 1-0 Class 5A Desert League) had the bases loaded in the bottom of the seventh in a 4-4 game.
Gage McGown hit a ground ball to Green Valley third baseman Terrance Shaw Jr., but his throw home was low and away from the plate, going past catcher Aaron Rios.
Las Vegas pinch runner Kyle Iverson sprinted home and scored the winning run.
"It's unbelievable, as young as they are, and for them to believe in each other like they did, it was good to see," Thomas said.
Iverson was pinch-running for Ashton Lee, who tied the game earlier in the inning on a double that scored Bryden Bull.
"It was amazing," Lee said. "Getting the tying run in, giving the team a chance to win this game, it was amazing."
Bull walked to lead off the inning and stole second to get into scoring position. After Lee's double, the Wildcats drew two walks to load the bases.
"We don't give up as a team," Lee said. "We played well. We play hard. We fight back."
Green Valley (11-4, 0-2) led 2-0 after two innings, with Caden Kirby driving in a run in each inning, but the Gators left four runners on base.
Thomas said he was impressed with how starter Joseph Ponticello shook off his early struggles.
"I just trusted my defense and pitched to contact," Ponticello said. "I knew that we were going to come back, hit and score some runs."
After being held without a hit in the first three innings, Las Vegas recorded five singles in the bottom of the fourth. Justin Romero and Tanner Vibabul each drove in a run to tie the game at 2.
Green Valley took a 3-2 lead in the top of the sixth on a bases-loaded walk but left the bases loaded. Las Vegas answered with a run in the bottom of the inning on an RBI single from Ponticello.
The Gators went ahead in the top of the seventh on an RBI single from Eduardo Tarango.
Kirby went 3-for-4 with two RBIs for the Gators.
Lee finished 2-for-4 for the Wildcats. Ponticello also finished with two hits. Las Vegas lost to Green Valley 10-1 in a tournament March 14.
"It was a good team win for us, and we beat a good team," Thomas said. "We're improving, they're young, and they're getting better every day."
Contact Alex Wright at awright@reviewjournal.com. Follow @AlexWright1028 on Twitter.