Nathan Young capitalizes on Foothill's second chance to beat Las Vegas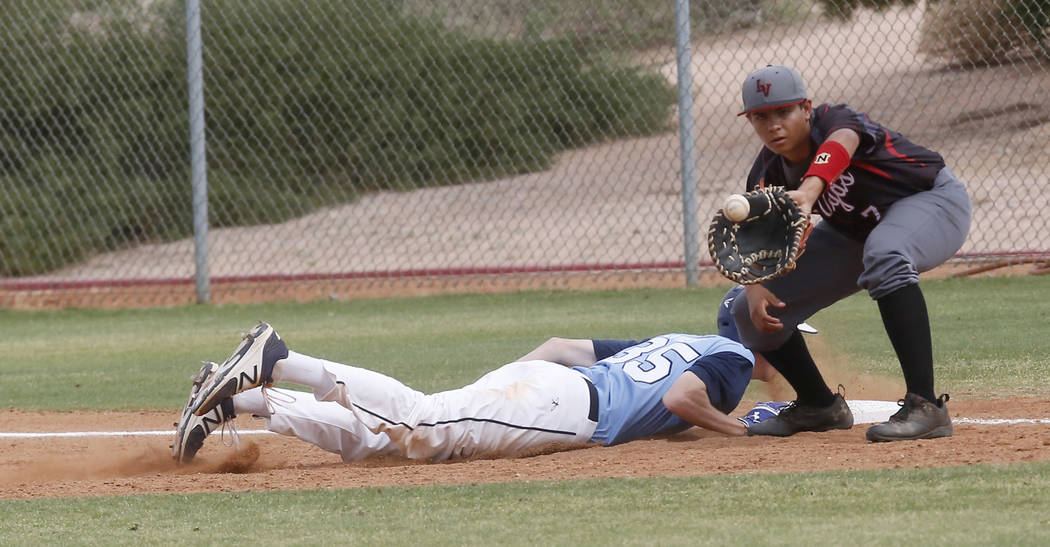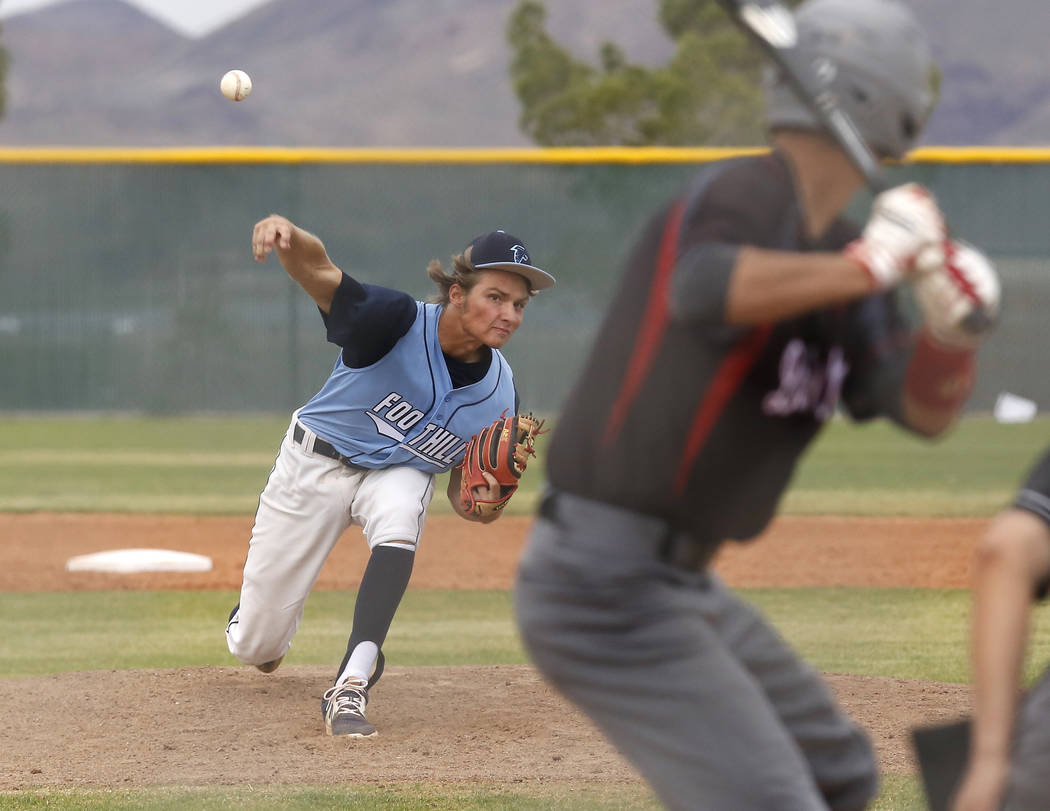 When a basketball team is in a close game late, it can draw up a play for its best shooter. A football team can get the ball into the hands of its best player.
But baseball is at the mercy of its lineup. Luckily, for Foothill on Friday, No. 9 hitter Nathan Young was up to the challenge.
After a balk call negated the would-be go-ahead home run in the sixth inning, Young's walkoff hit capped a two-run seventh inning as the host Falcons stormed back to beat Las Vegas 6-5.
"We're a team that always battles back," Young said. "We never take ourselves out of it. Even though we were down, we stayed in it, and we knew we were going to win that game."
In the bottom of the fifth, with his team ahead 5-4, Las Vegas right-hander Tristan Fabian was called for a balk as he delivered to Anthony Pannullo, but he threw the pitch anyway. Pannullo responded by blasting it over the right-center fence for what looked like a 6-5 lead.
The balk wiped out the pitch, and Pannullo popped up to end the inning.
"It was the right call, the kid did balk," Foothill coach Matt Iglitz said. "Great resiliency of our kids not to let that bring them down or be in a situation where they use that as a negative instead of turning it into a positive."
In the bottom of the seventh, the Falcons (8-7, 5-5 Sunrise League) had a second chance at taking the lead. Designated hitter Kelton McCall walked and was bunted to second, and junior Tyler Kara tied the game with a pinch-hit double.
Las Vegas intentionally walked Ben Gonzalez, and Young went to the plate. He drove the first pitch deep into left-center field, ending the game.
"We preach that. If you can get hittable pitches early on in the count, we want to be aggressive," Iglitz said. "We all believed he was capable of getting it done, and he did."
Foothill starting pitcher Kelton Lachelt went the distance on 88 pitches, with all five runs coming in the fourth inning.
Payton Miller and Leonel Anaya homered for the Wildcats (6-10, 4-7).
Contact Justin Emerson at jemerson@reviewjournal.com or (702) 387-2944. Follow @J15Emerson on Twitter.
Box score: