Nevada Preps Boys Athlete of the Week: Cimarron-Memorial's Phillip Abbott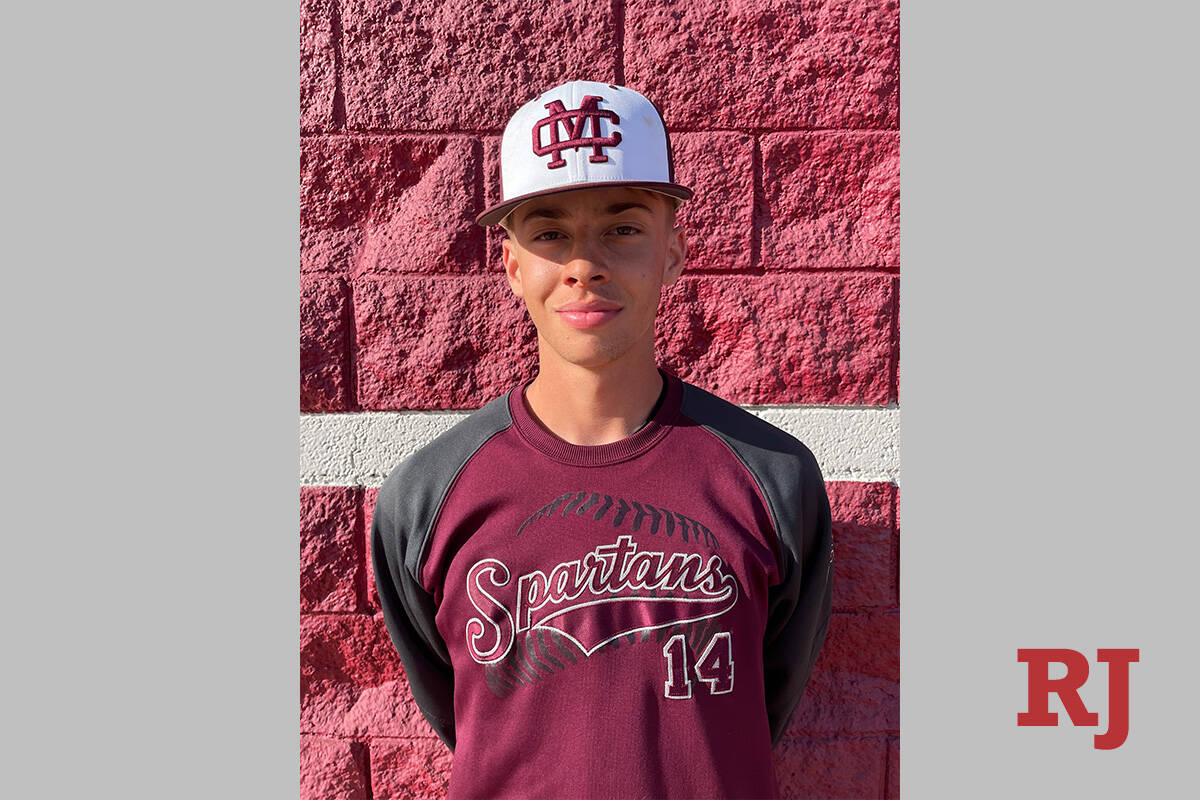 Cimarron-Memorial's Phillip Abbott said he's excited for one final ride with his team.
Entering his senior year, the pitcher and utility player said he's focused on doing whatever is necessary to help the Spartans win. So far, he's done just that.
Abbott and the Spartans earned three victories last week. He went 2-for-3 with three RBIs in a 7-0 win over Sierra Vista last Tuesday, and he pitched five innings and allowed no runs with 11 strikeouts in a 5-0 win over Bonanza on Thursday. Cimarron-Memorial also beat Arbor View 5-3 on Friday.
For his efforts, Abbott was named Nevada Preps Boys Athlete of the Week.
"I'm just trying to have fun and not really worry about individual stats or anything like that," Abbott said. "I just want to put wins on the board for our team and put our team in a good spot to go to the playoffs."
On the mound against Bonanza, Abbott said he found life with his fastball, which allowed him to incorporate his off-speed pitches. He said a goal this season is to find the right mix of his offerings.
"The curveball was playing off the fastball really well," Abbott said. "I'm just looking to implement more off-speed stuff and play off my fastball so they don't get on it too much."
At the plate, Abbott said his approach is to get on a fastball early in the count, and that worked last week.
"It's great to get momentum going into the weeks after and get some confidence," Abbott said.
Abbott said the Spartans are the closest they've ever been, and he believes that will help carry them this season. On the field, he said the team is focusing on playing cleanly defensively to help win games.
"We're really emphasizing getting the easy outs in practice," Abbott said. "We can't allow extra outs."
Contact Alex Wright at awright@reviewjournal.com. Follow @AlexWright1028 on Twitter.