Nick Rupp, Jack Sellinger combine on one-hitter for Spring Valley
April 25, 2017 - 11:13 am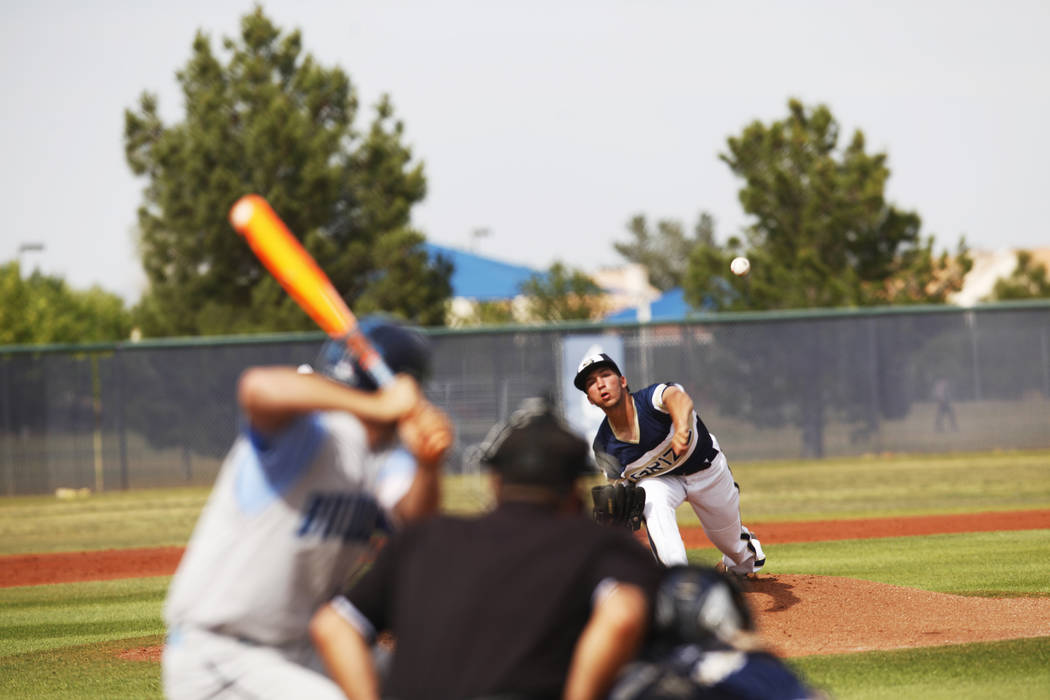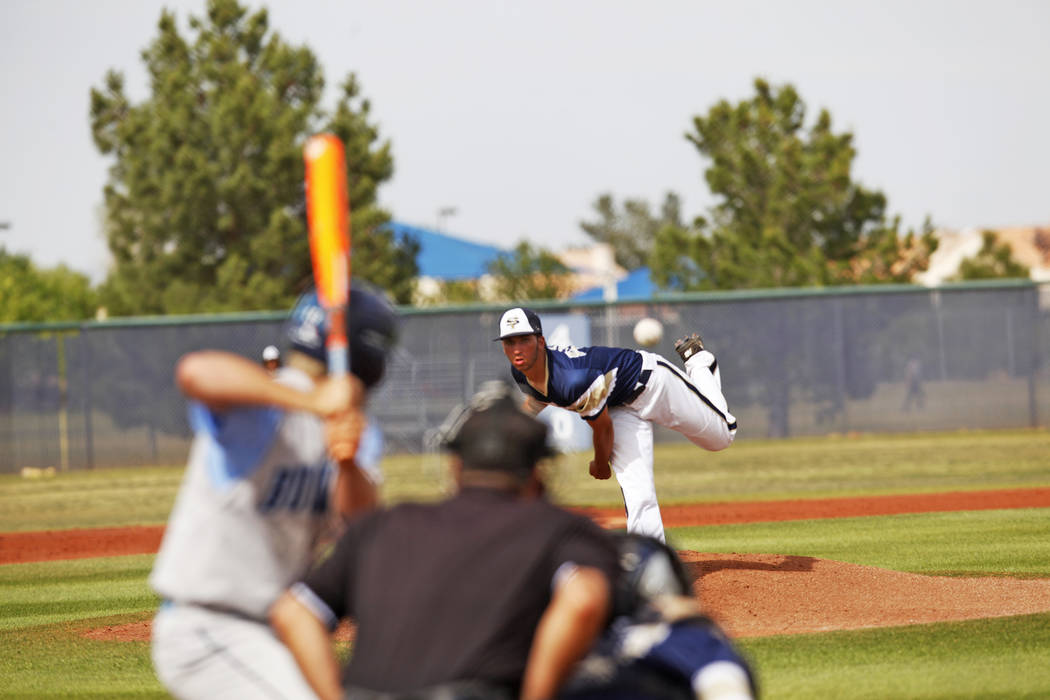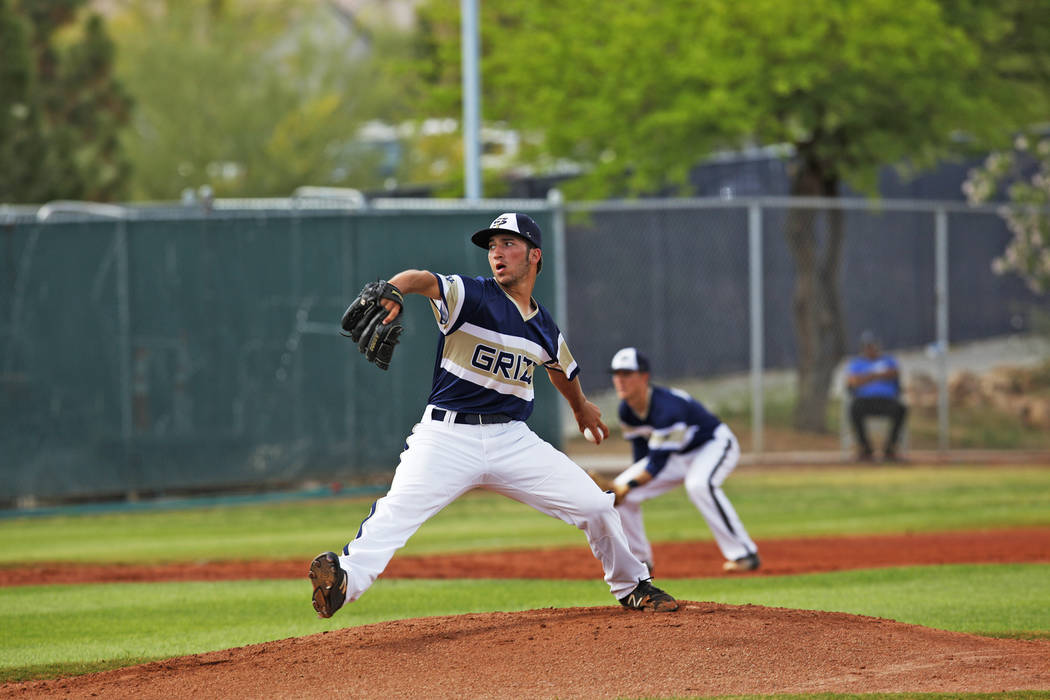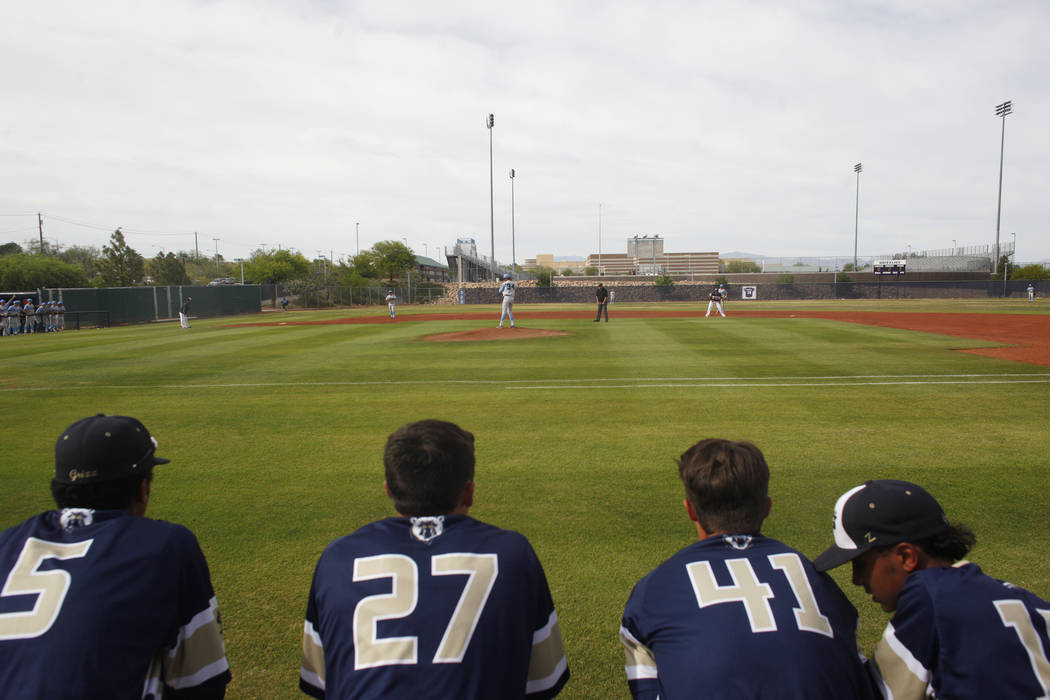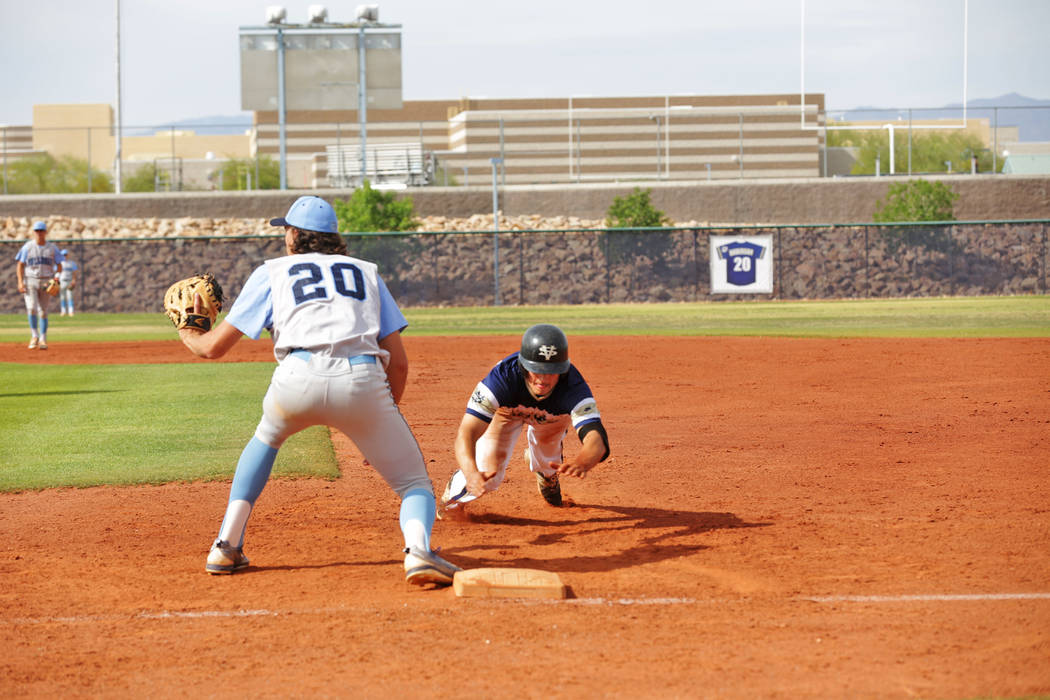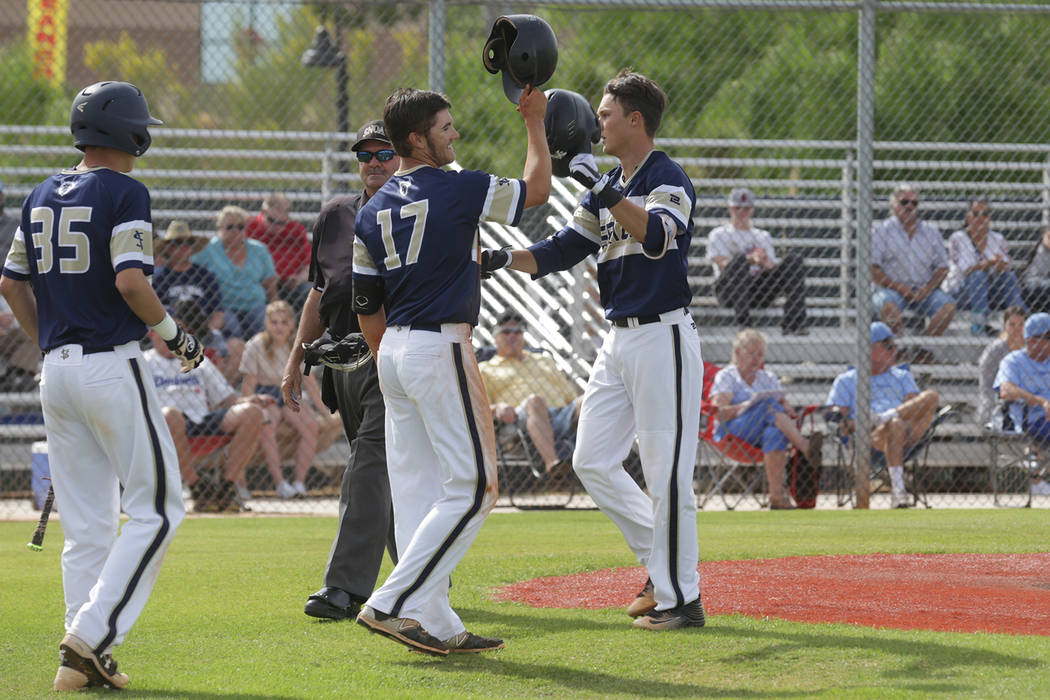 Spring Valley baseball coach Paul Bassett went into Monday's nonleague matchup against Centennial with a plan to get multiple pitchers work.
And not even a possible no-hitter made him change course.
Nick Rupp fired four hitless innings, and the fourth-ranked Grizzlies rolled to a 6-0 home win over the No. 5 Bulldogs.
"It was (tough)," Bassett said of pulling Rupp. "But we had a plan and we were going to stick with it no matter what. Nick threw well. We have a league game on Saturday and then three next week, so first priority is take care and make sure our pitching is ready for league."
Rupp struck out three and faced just 12 batters. He hit Austin Kryszczuk with a pitch to lead off the second, but picked him off later in the inning.
The Grizzlies (21-3) staked Rupp to an early lead when they batted around in the second inning. Bryce Bullock got the scoring started with a two-run homer to left field, and Spring Valley got two-out RBI singles from Shea Hamilton and Chase Rodriguez to make it 4-0.
"We just had some simple singles and we got some guys over and then we got some big hits in key situations," Bassett said. "And then we were able to extend the lead, which was huge, because it takes some pressure off our pitching."
Jack Sellinger pitched three scoreless innings to close the game. He allowed the only hit by Centennial (18-7-1), a one-out bouncer up the middle by Zachary Hare in the sixth.
Sellinger, who had pitched only one inning this season, struck out one with one walk.
"He's coming off an arm injury and we've been babying him along," Bassett said. "We needed to get his pitch count up a little bit today and see how he recovers from it. But he threw well. He got ahead in counts and threw two pitches for strikes."
The Grizzlies play at Centennial on Thursday, and have a league game at Bonanza on Saturday. They begin a three-game league series against top-ranked Bishop Gorman on Monday. Gorman is 10-1 in the Southwest League, with Spring Valley right behind at 12-2.
"It's tough, because we're going to go four league games here in six days, and there's still a lot on the line," Bassett said. "All we can do is take care of it one game at a time and see how it works out."
Contact prep sports editor Damon Seiters at dseiters@reviewjournal.com or 702-380-4587. Follow @DamonSeiters on Twitter.
Box score: