Slumping Coronado upsets Basic, hopes for playoff momentum
April 30, 2015 - 11:23 pm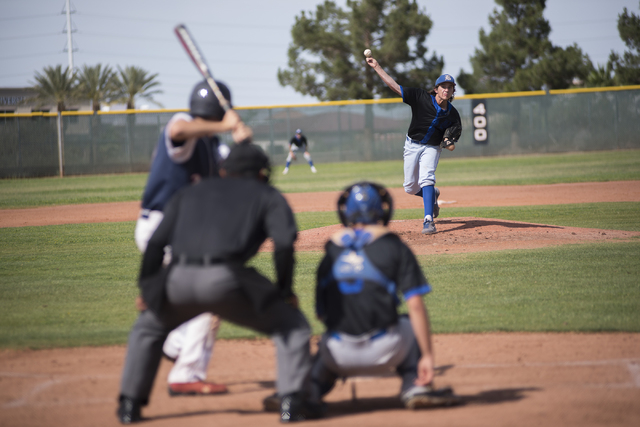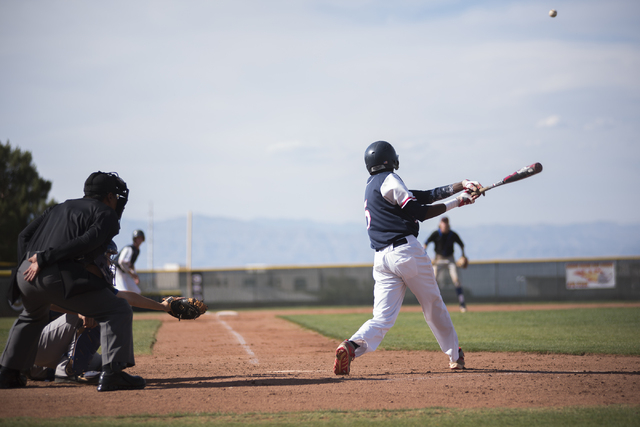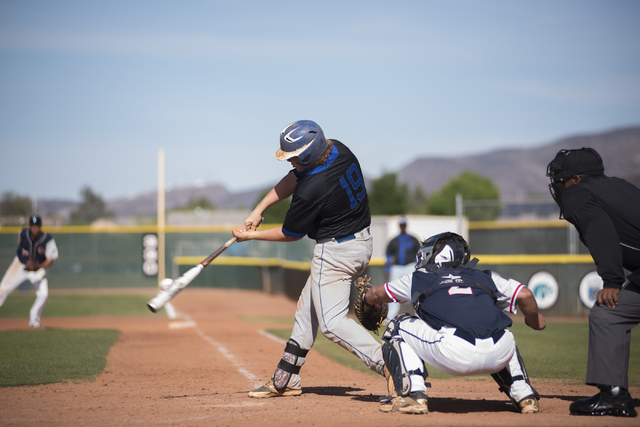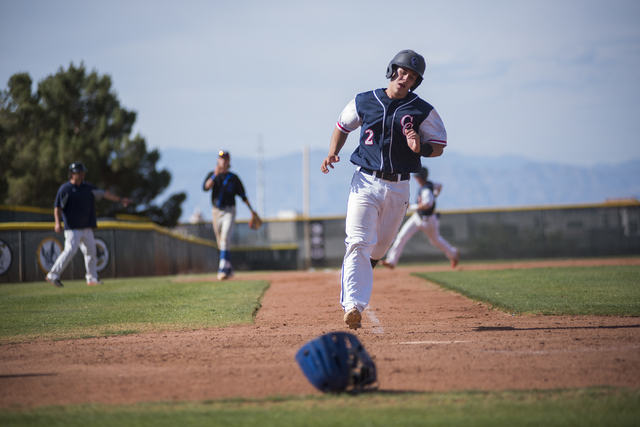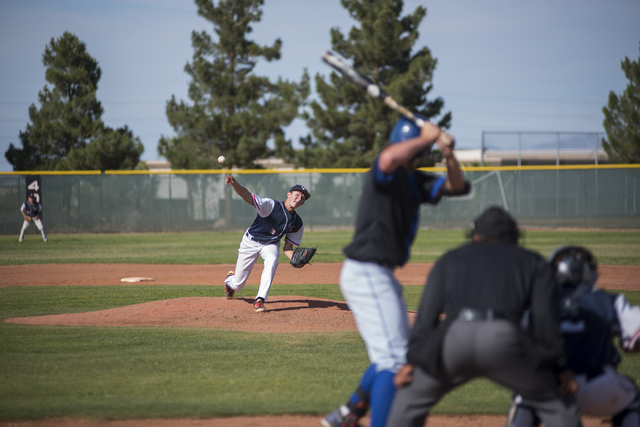 Coronado's baseball team had secured a playoff berth before it took the field Thursday. But the Cougars were reeling as the postseason loomed, having lost four straight and 11 of 15.
A gutsy performance from senior right-hander Zach Dunham will give Coronado something positive to build on entering next week's Sunrise Region tournament.
Dunham threw a three-hitter as the Cougars upset second-ranked Basic 5-2 at Coronado. Basic had won 22 consecutive games.
"We've been going in the wrong direction," Coronado coach David Padilla said. "I kept telling the kids, 'You've got to play hard.' And today we put it together, got key hits and played good defense."
Dunham allowed three singles and battled through some control issues early. He walked two in the second and two in the third and had thrown 63 pitches through three innings. But he walked only one more batter and battled through a 125-pitch outing to get the complete game.
"Zach Dunham gave us a heck of an effort on the mound today," Padilla said. "(He did) a great job, kept them off balance on both sides of the plate and just did a really, really good job."
The Cougars (14-14, 6-4 Southeast League) broke through with three runs in the second off Basic starter Josh McLean.
Jacen Yergensen reached on an error to start the rally and scored on a double by No. 9 hitter Jordan Dalrymple on a line drive just out of the reach of Basic first baseman Jack Wold. Coronado added a run on a wild pitch, and Donte Glover hit a sacrifice fly to make the score 3-0.
"Dalrymple came through with a huge double, just barely out of reach of their first baseman's glove," Padilla said. "I thought he had it there for a second. We got one on the board there, and we got the sac fly from Donte Glover and it was just momentum."
Basic (25-4, 9-1) pulled within 3-2 on an RBI groundout by Gehrig Timmons in the fourth, but the Cougars scored twice in the fifth on a two-run single by freshman Jake McLean.
"He's been having a tough time at the plate lately," Padilla said. "He's been hitting the ball hard, just right at everybody. Today, he found a hole."
Padilla said he hopes his team can build on the strong victory as it readies itself for the playoffs, which begin Tuesday.
"Basic, they had already won the division before we ever even got here today and were riding a 20-(plus-)game winning streak, so they're a very good team," he said. "We saw their best pitchers today, and we matched up with them well. That was good for us. It gives you a good feeling going into the playoffs."
Contact prep sports editor Damon Seiters at dseiters@reviewjournal.com or 702-380-4587. Follow him on Twitter: @DamonSeiters.
Box score: