Sunrise Region: Coronado strikes early, knocks off Liberty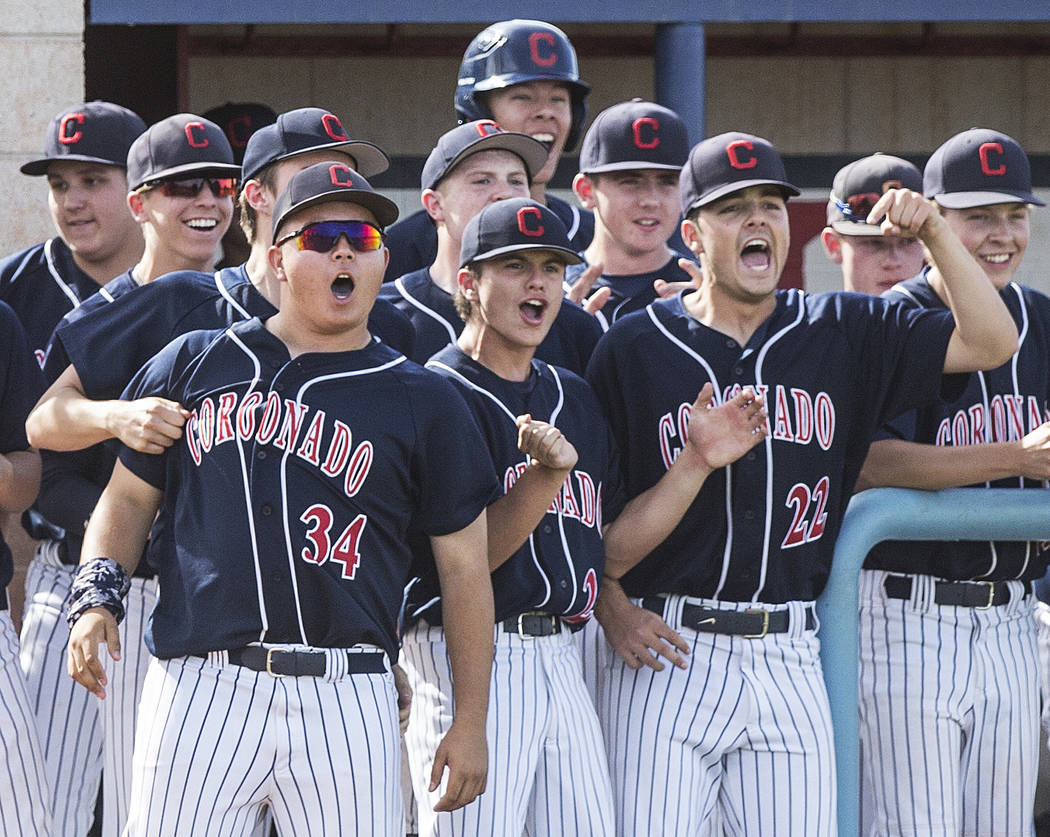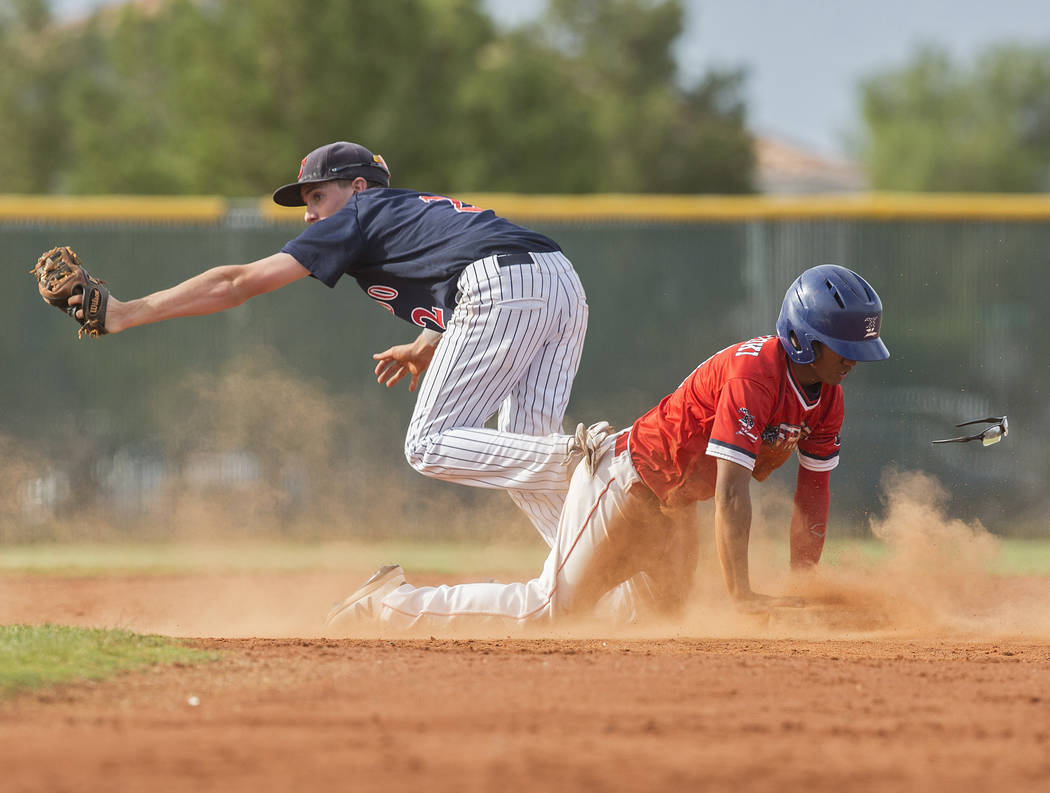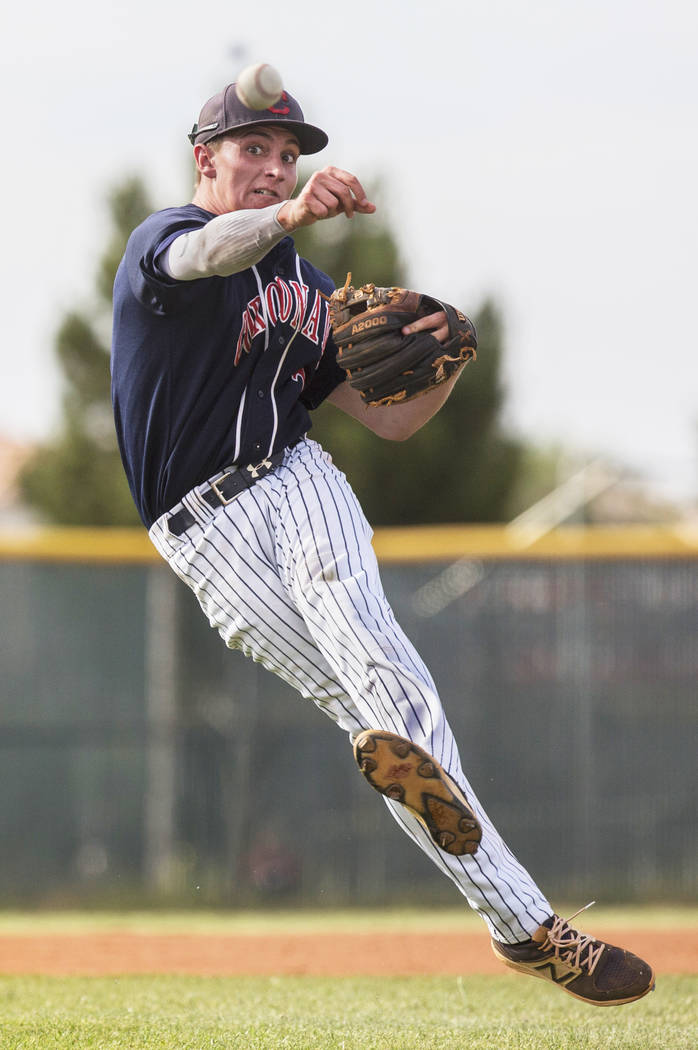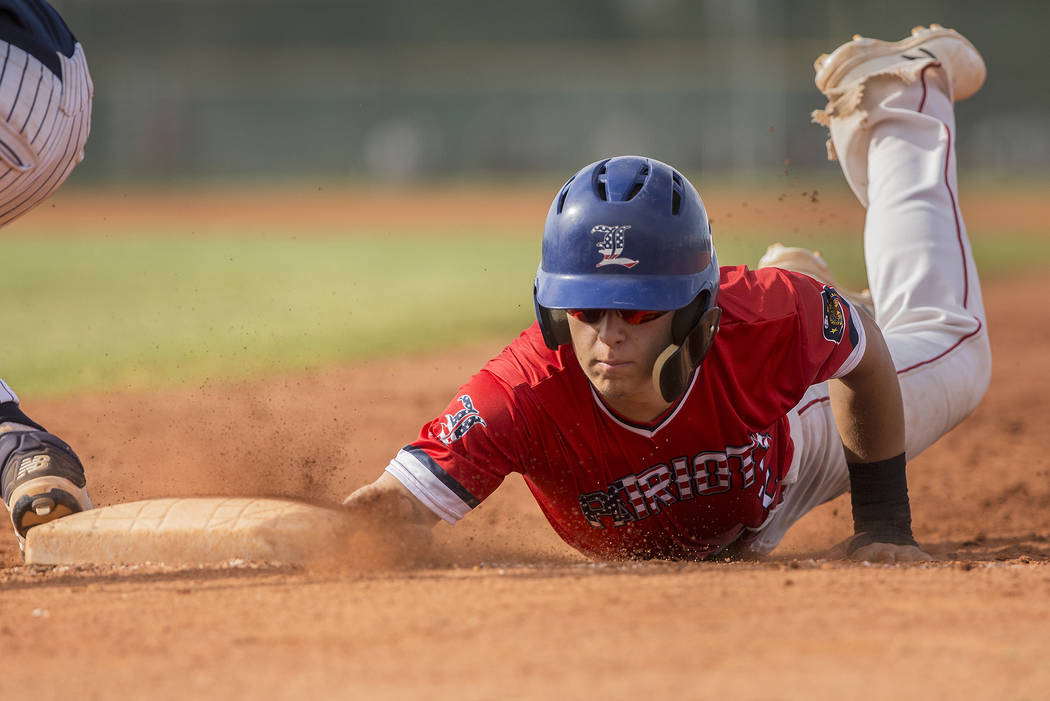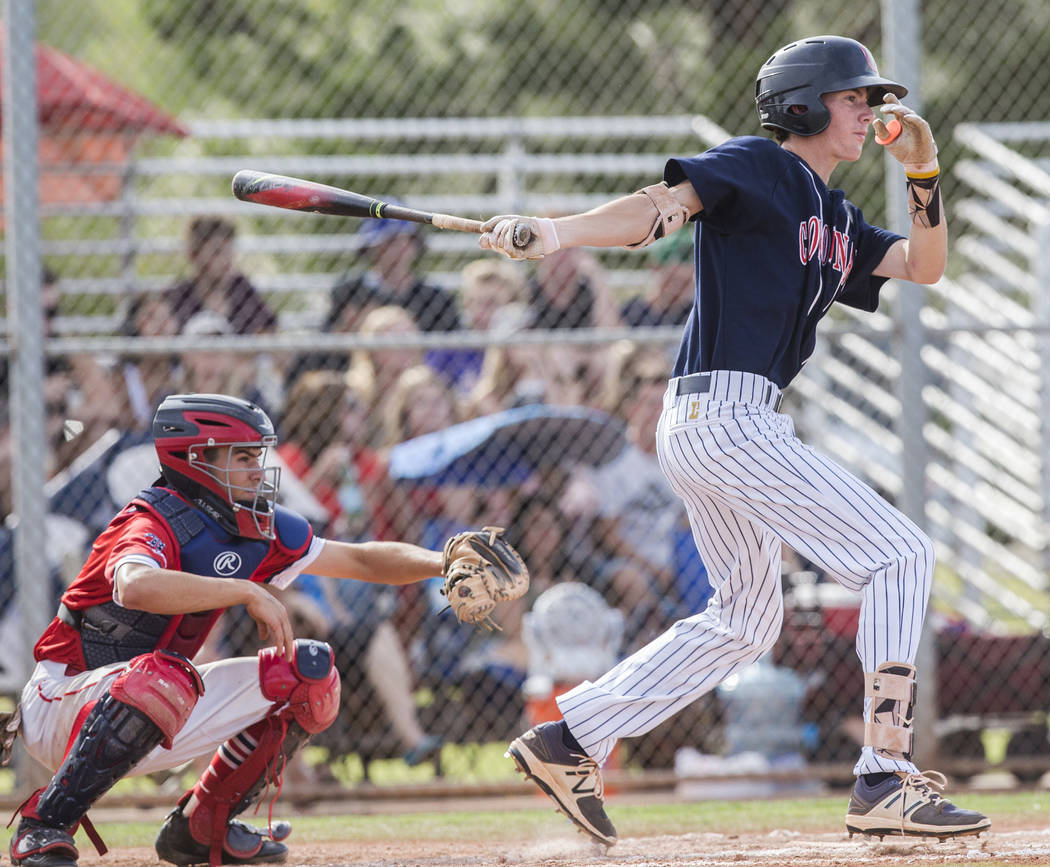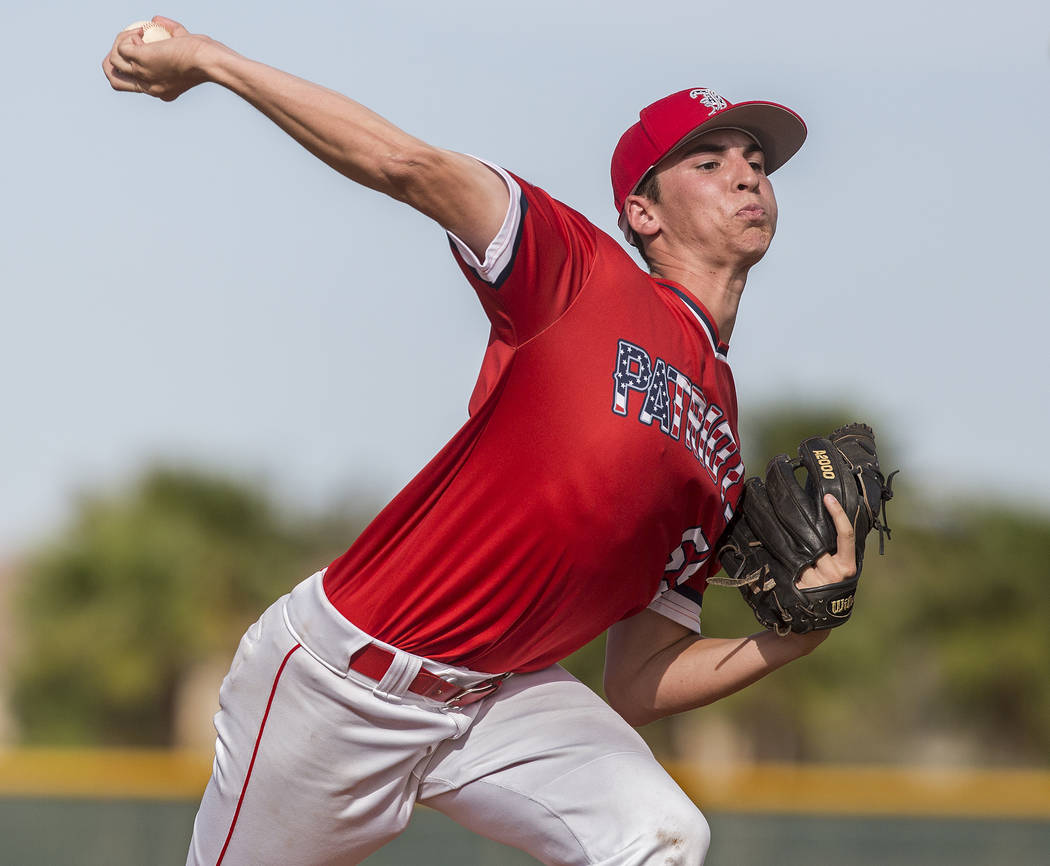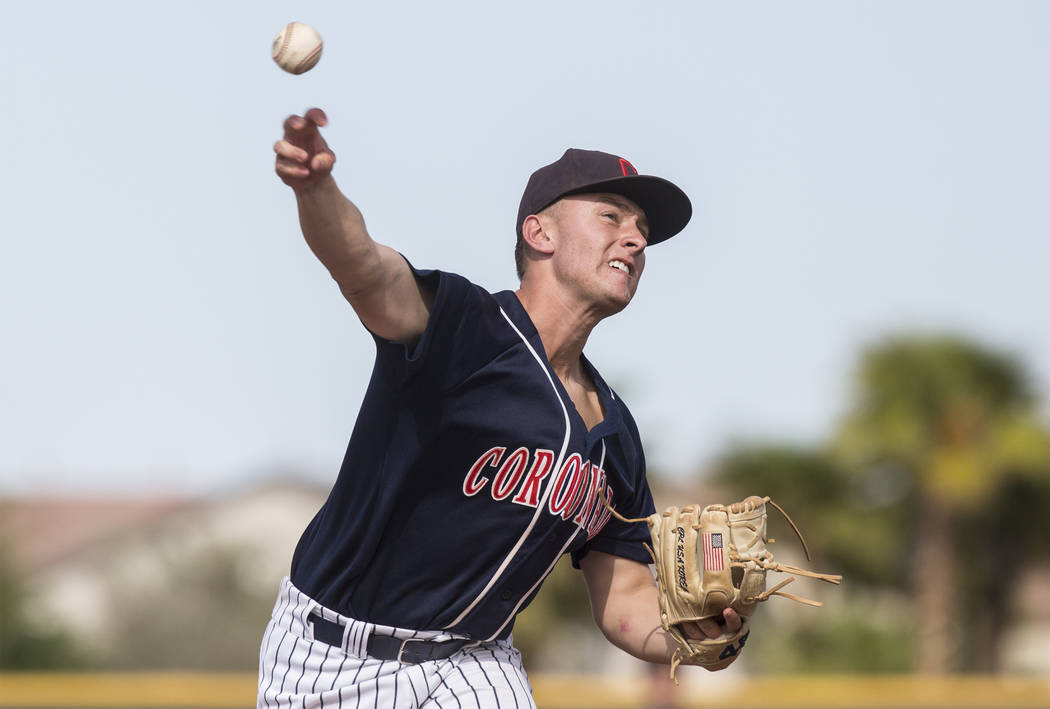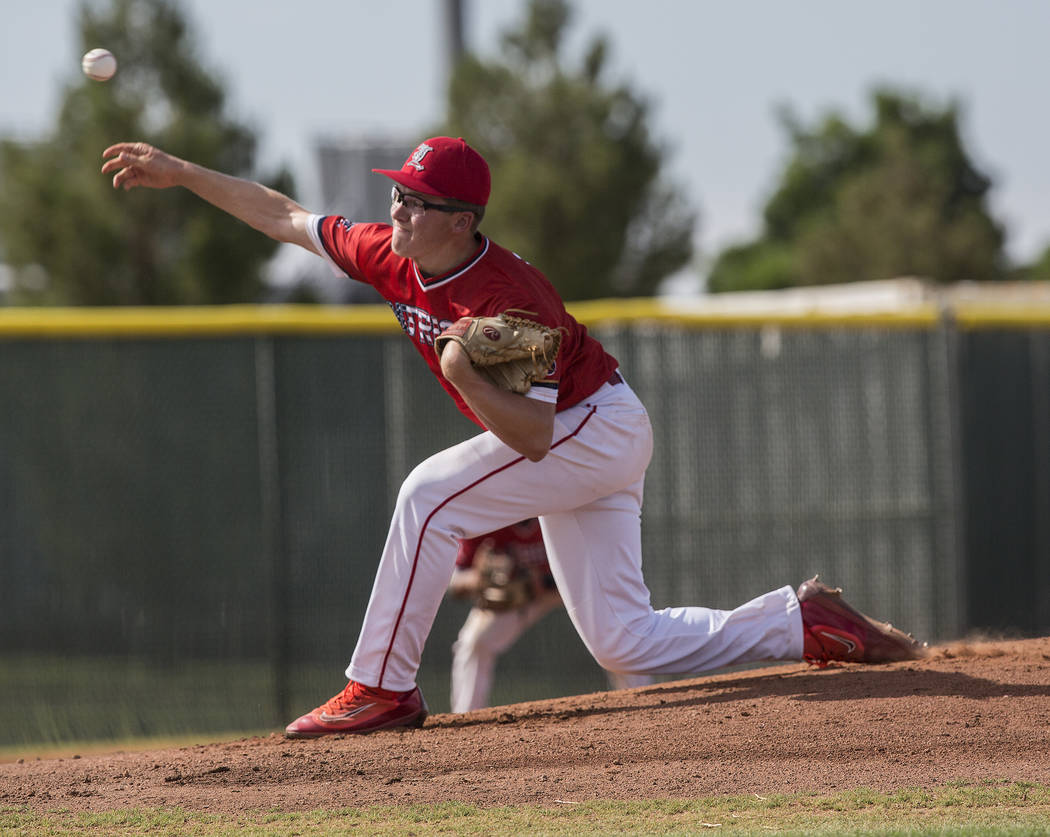 It's usually not to your advantage to be the visiting team in baseball — unless you score early and put pressure on the other team.
That's what Coronado did Tuesday, scoring three runs in the first inning and three in the second en route to an 8-5 road win over Liberty in the first round of the Sunrise Region tournament.
"We've actually played better when we've played them here," said Coronado coach Rich Santigate, whose team lost 7-4 at home to Liberty last week. "We lost a tough one to them last week and stuff. It's a natural rivalry, and we just came out right away and set the tone."
Joey Calvert led off the first with a double and scored on Jake McLean's single. The Cougars added a run on an RBI groundout by Kyle Hall and another on an error for the early advantage.
Coronado (20-10) then scored three in the second on Ethan Stephens' RBI single and Braeden Ewing's two-run single.
"That's one of the things you hope for when you're on the road," Santigate said of taking an early lead. "That's why we played a lot of games on the road this year in preparation, because most of your playoffs are going to be on the road. It's good to be playing well at the right time."
Liberty (16-14) rallied for three runs in the fifth, capped by a two-run single by freshman Jack Hale to chase Hall, but Trevor Darden threw two hitless innings of relief to record the save.
"Darden's a strike thrower," Santigate said. "He's been in a lot of situations like this before."
Boston Mabeus went 3-for-4 with a double, homer and three runs for Coronado. Calvert was 3-for-5 with two doubles and a run and Stephens 3-for-5 for the Cougars, who play at Rancho (26-6) at 4 p.m. Wednesday.
"We have a lot of two-way guys, and they're starting to put it together," Santigate said. "They're on the field either pitching or hitting. This time of year with a bunch of at-bats under their belt, they're kind of getting more comfortable."
Kaeden Camat-Toki and Andrew Gallegos each went 2-for-4 for Liberty, which hosts Silverado (11-18-1) in an elimination game at 4 p.m. Wednesday.
Rancho 1, Silverado 0 — At Rancho, Chayse Baker's sacrifice fly to left field with the bases loaded and one out in the bottom of the 10th inning plated Tanner Ray with the game's only run as the Rams nipped the Skyhawks.
With one out in the 10th, winning pitcher Jimmy Gamboa was hit by a pitch. Ray ran for Gamboa and advanced to third on a walk to Layton Walls and an intentional walk of Kagen Kennedy. Baker flied out on a 1-and-2 pitch, and Ray raced home.
Gamboa went the distance for Rancho, allowing six hits and striking out nine. He did not allow a walk and threw 103 pitches in 10 innings.
Matthew Baughn was 2-for-4 with a double for the Rams.
Sean Graves was 2-for-4 for Silverado. Silverado starter Chris Cortez allowed just six hits in eight shutout innings.
Basic 6, Las Vegas 1 — At Basic, Trace Evans was 2-for-2 with a walk and a two-run home run, as the Wolves topped the Wildcats.
Christian Rivero supplied two hits, a run, and an RBI for Basic (27-5), which hosts Green Valley (19-11) at 4 p.m. on Wednesday.
Starter C.J. Dornak got the win, allowing one run and striking out seven in five innings.. Nick Thompson earned the save with two innings of scoreless relief for the Wolves.
Daniel Jimenez had two hits and an RBI to lead Las Vegas (16-14), which plays at Foothill (16-14) in an elimination game at 4 p.m. on Wednesday.
Green Valley 10, Foothill 0 — At Green Valley, Joe DiGiacomo tossed a five-inning one-hitter with one strikeout and two walks to lead the Gators by the Falcons.
Josh George's three-run home run capped a six-run first inning on just two hits for Green Valley, which had just four hits in the game.
Jake Empey tacked on a three-run homer in the fourth inning for the Gators.
Kelton Lachelt's single to lead off the game was the only hit for Foothill.
Box scores:
Rancho 1, Silverado 0, 10 innings