2A Boys: Akeemis Williams sets 3-point record in Democracy Prep state title win
February 24, 2018 - 10:38 pm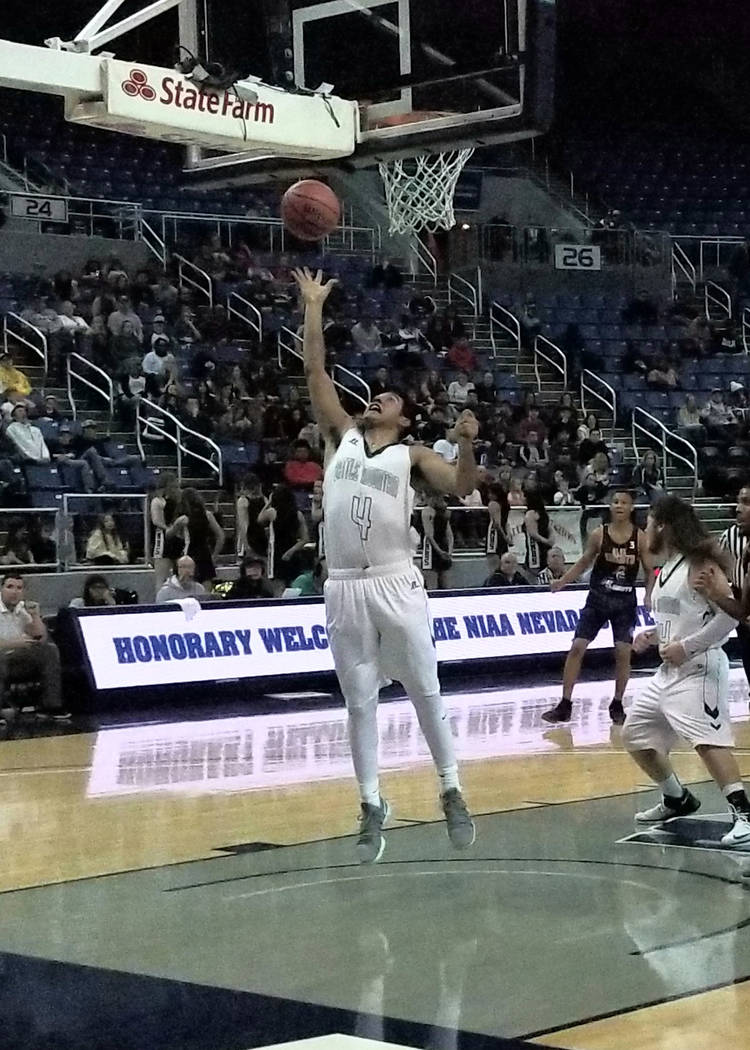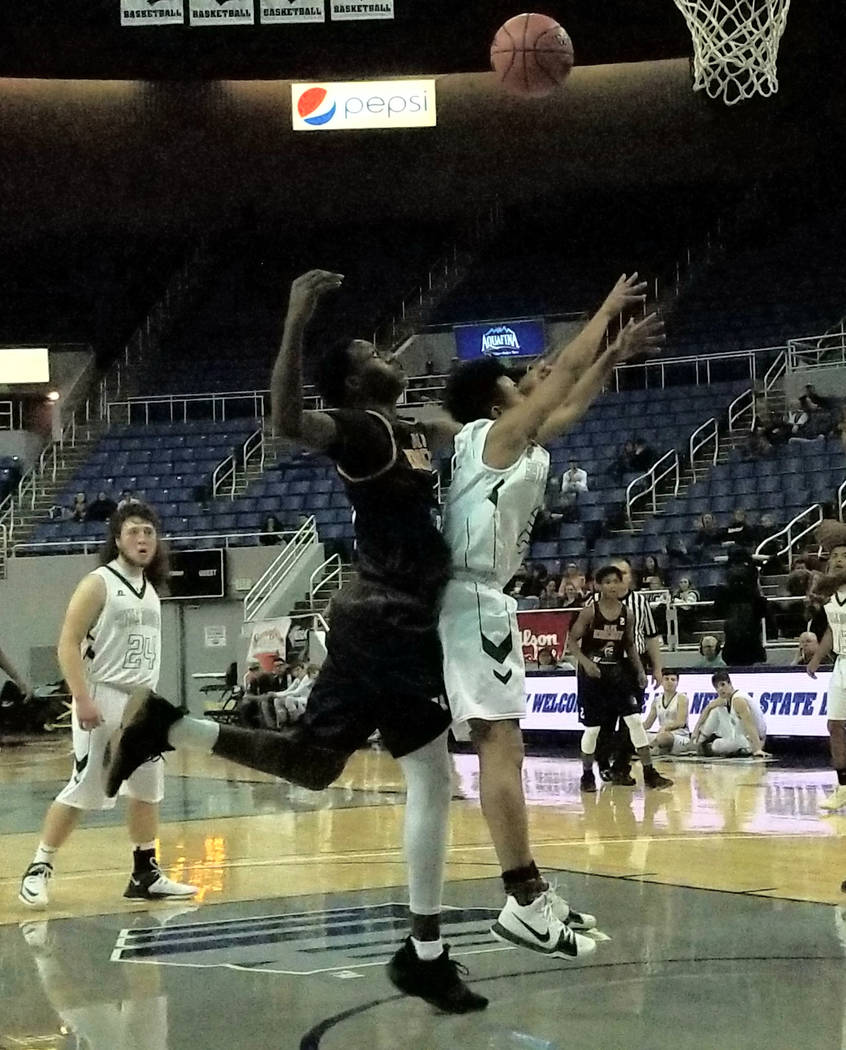 RENO — It was clear early on Saturday night that something special was happening.
Democracy Prep senior Akeemis Williams hit a 3-pointer early in the game. Then another. Then another, and another, and soon enough, he set a Nevada state tournament record with nine 3-pointers in a game.
The Blue Knights hit 14 3-pointers, the most in a tournament game in state history at any level, as they flew past Battle Mountain 72-48 in the Class 2A state basketball championship game at Lawlor Events Center.
"I was just trying to stay focused," Williams said. "Just focused on making the shot.
The Blue Knights (29-3) also set records for most 3-pointers in a tournament (21) and most by one player in a tournament (Williams, 12).
Williams finished with a game-high 27 points on 18 shots Saturday, and he has Najeeb Muhammad to thank for his success. He set up most of Williams' 3-pointers, and Muhammad had nine assists to go with 16 points and six rebounds.
"It's just a blessing. These kids work, so it's just a testament to my team's hard work," Democracy Prep coach Trevor Diggs said. "When Akeemis gets going, he can shoot with the best of them."
He got going early with four 3-pointers in the first quarter. The Longhorns (26-6) made four for the game, and their leading scorer, Christian Figueroa, had 13 points, which Williams had eclipsed minutes into the second quarter.
The title was the Blue Knights' second straight and fourth since 2014. They went 20-0 against Class 2A competition, with their only in-state losses to Cheyenne, which finished second in Class 3A, and Class 4A Silverado.
Williams finished his career with three state championships and joked he came one short of perfection.
"It feels great to go out with three rings," he said. "It would have been great to go out with four, but I didn't get that one."
Contact Justin Emerson at jemerson@reviewjournal.com or (702) 387-2944. Follow @J15Emerson on Twitter.
Box score:
Democracy Prep 72, Battle Mountain 48