Arbor View rallies to win after scoreless 1st quarter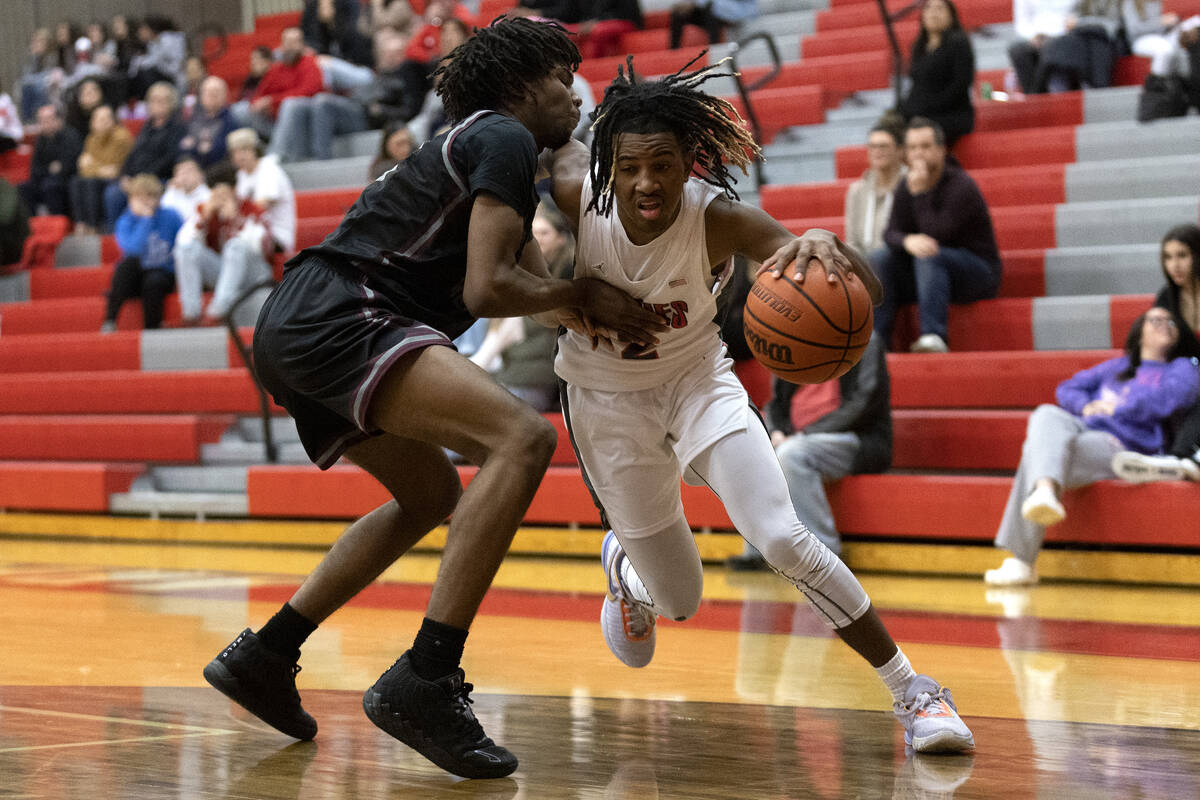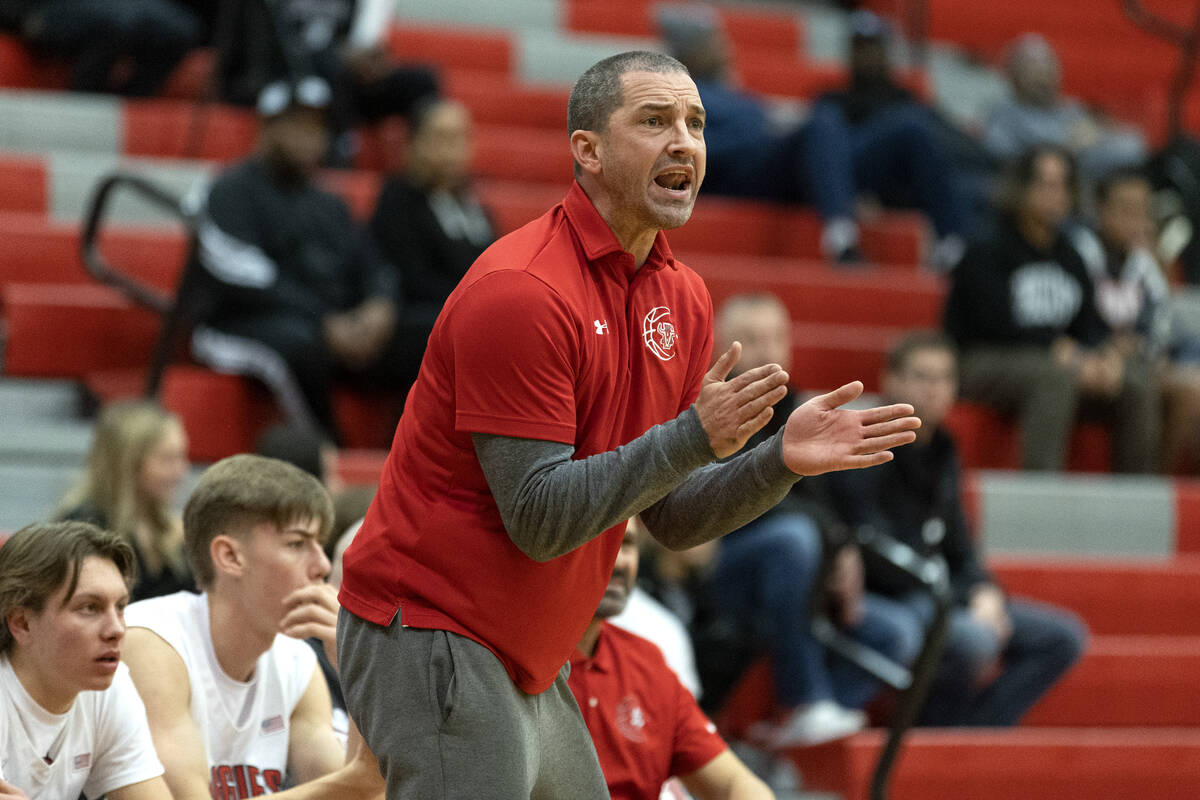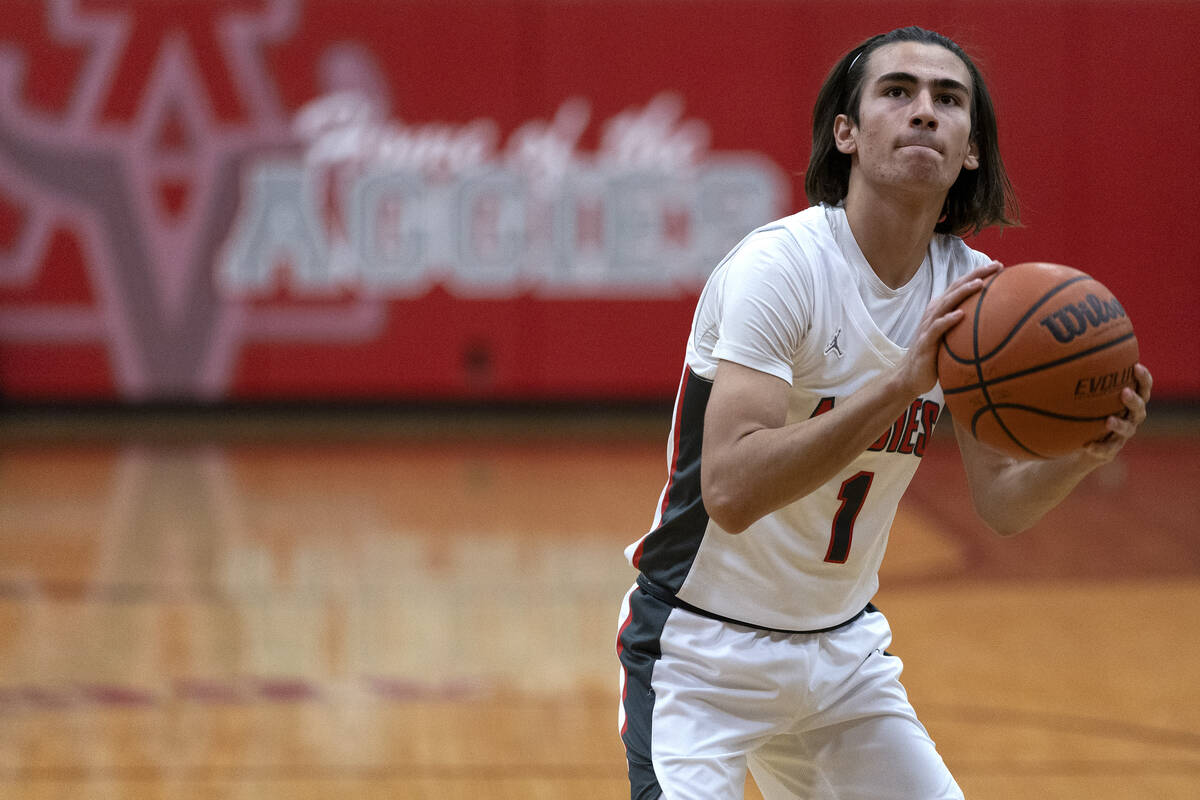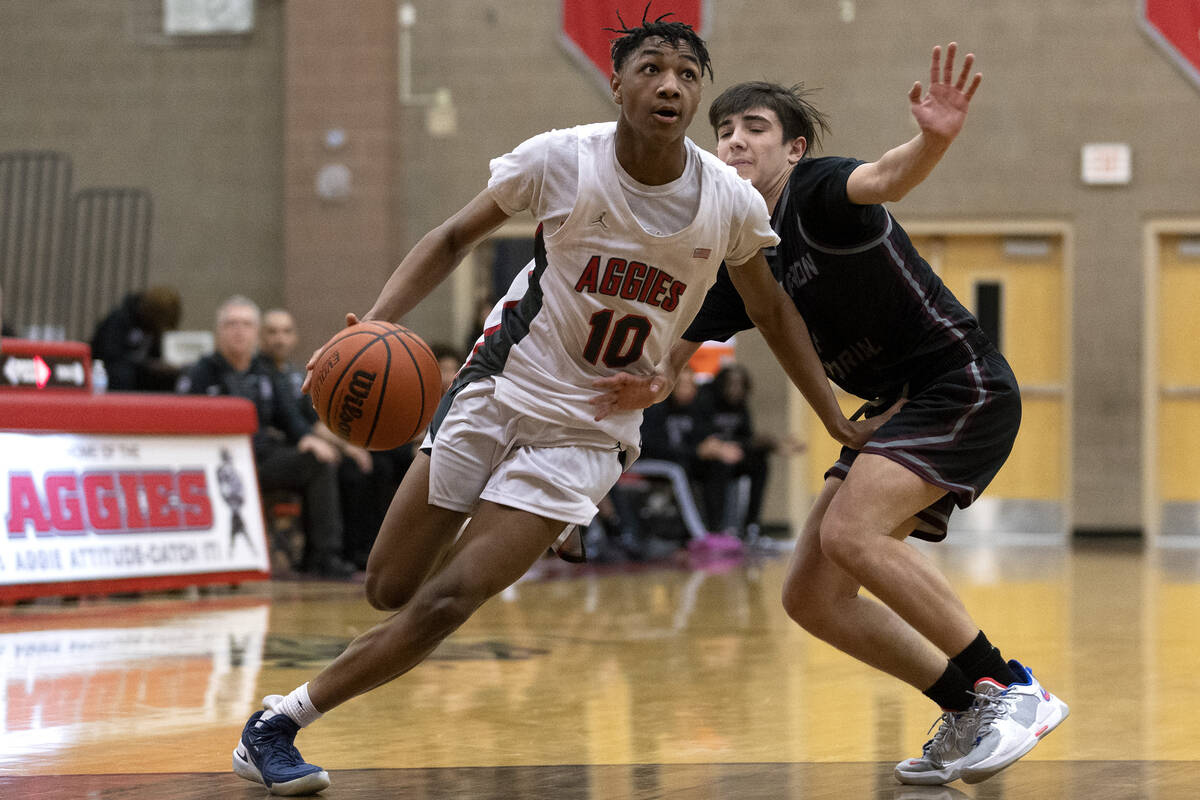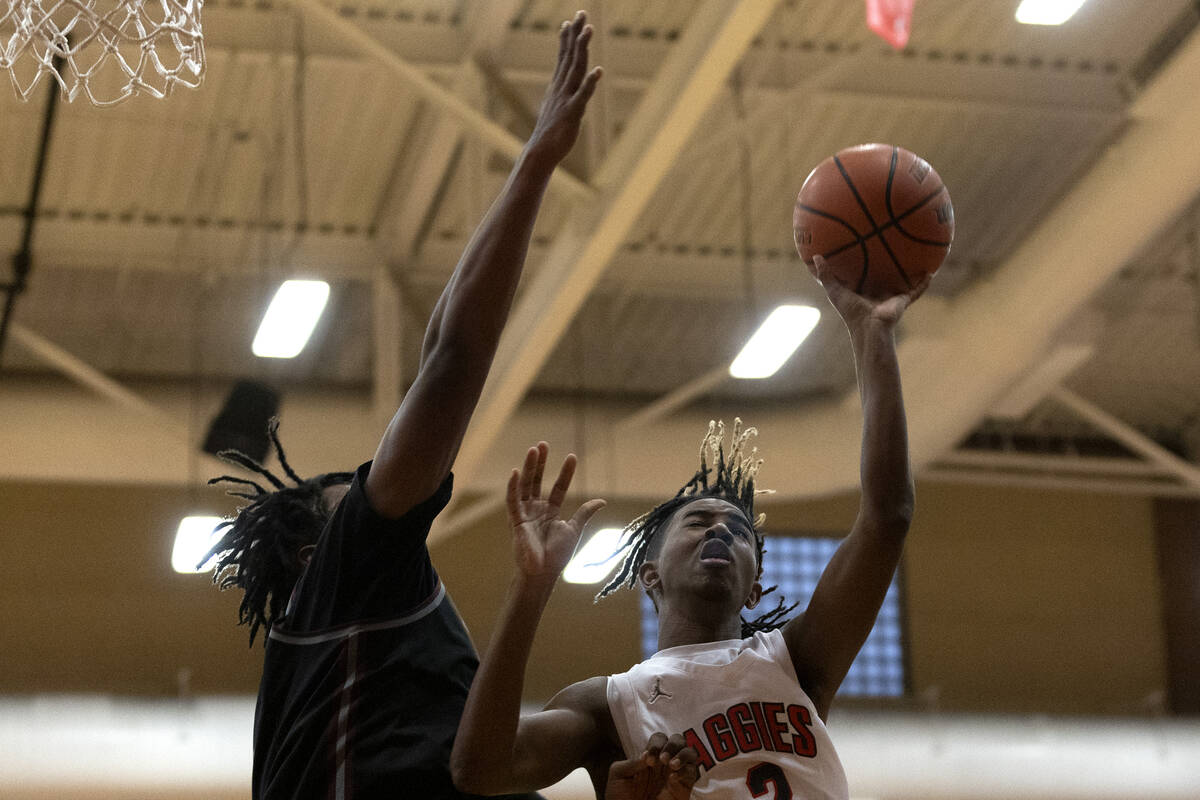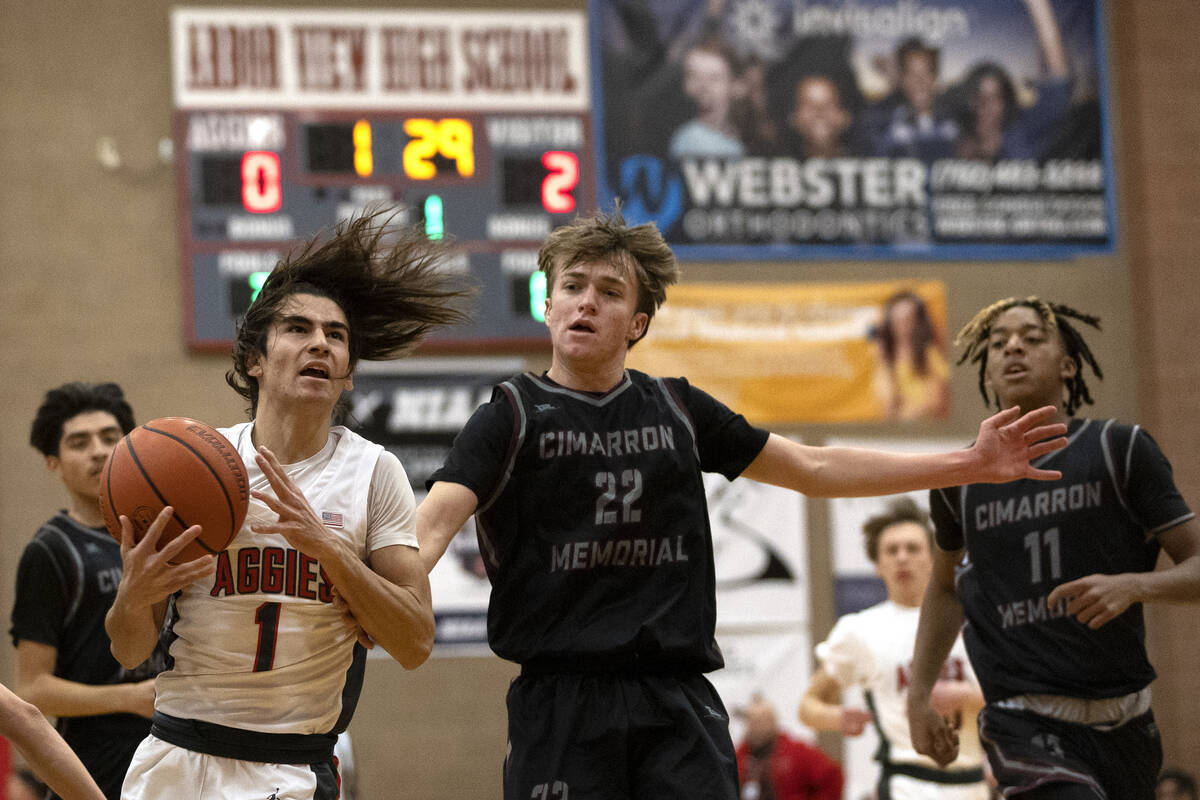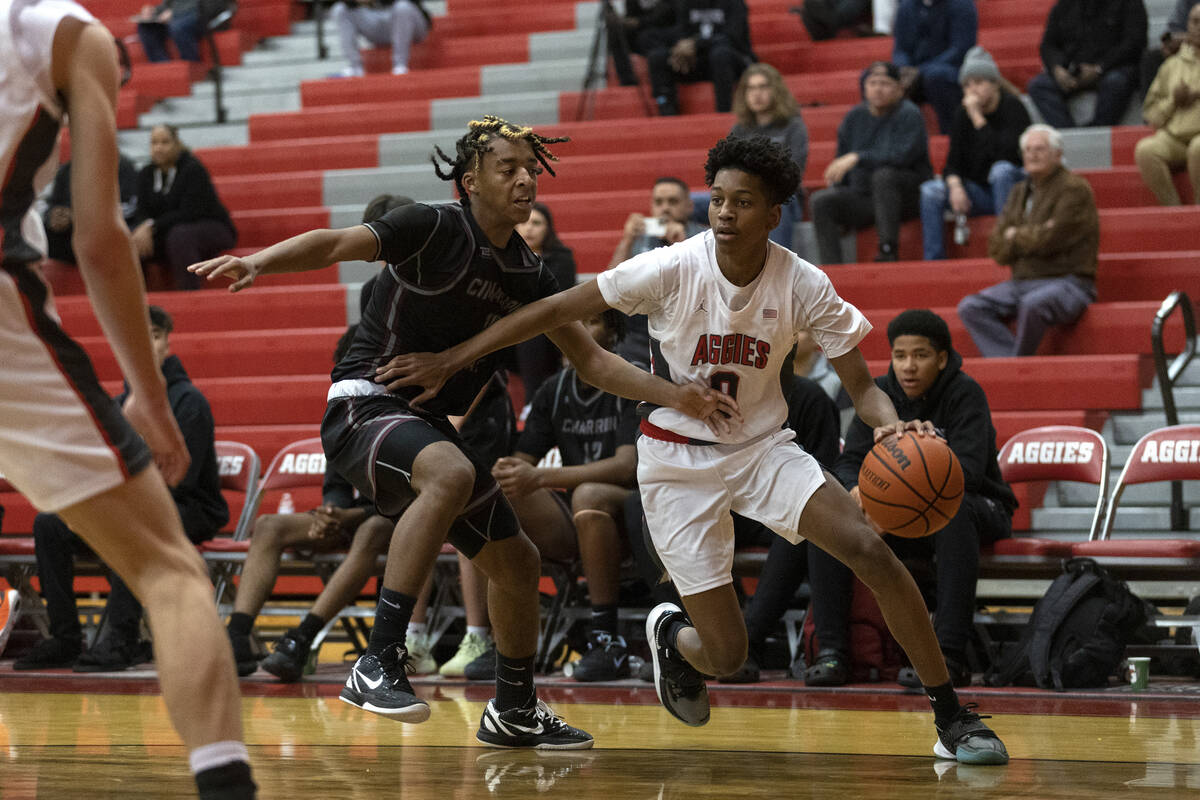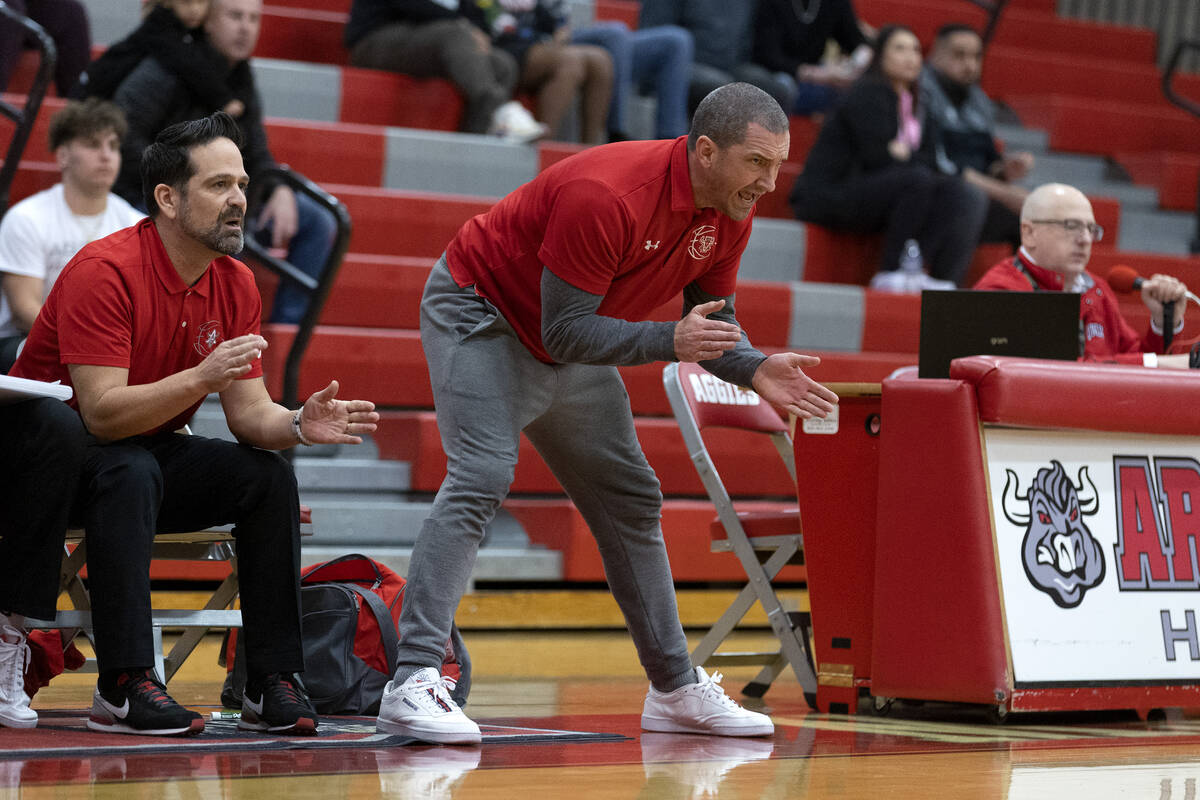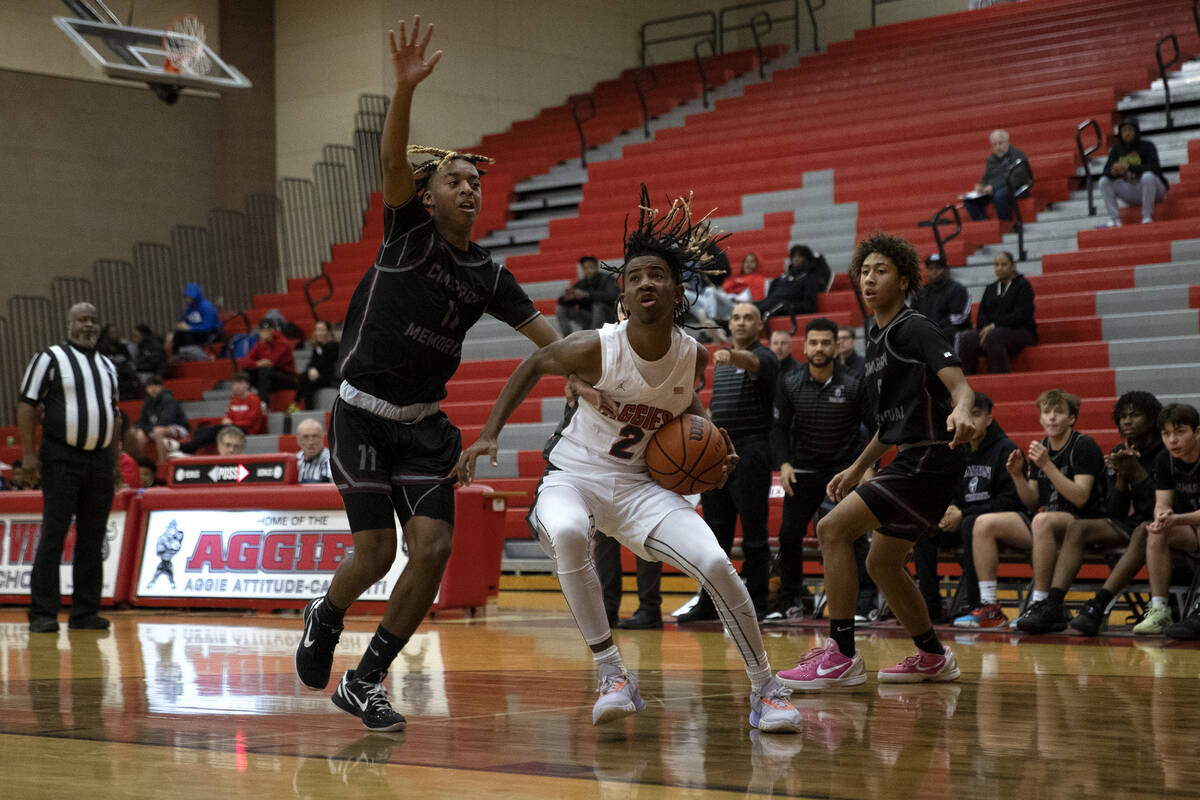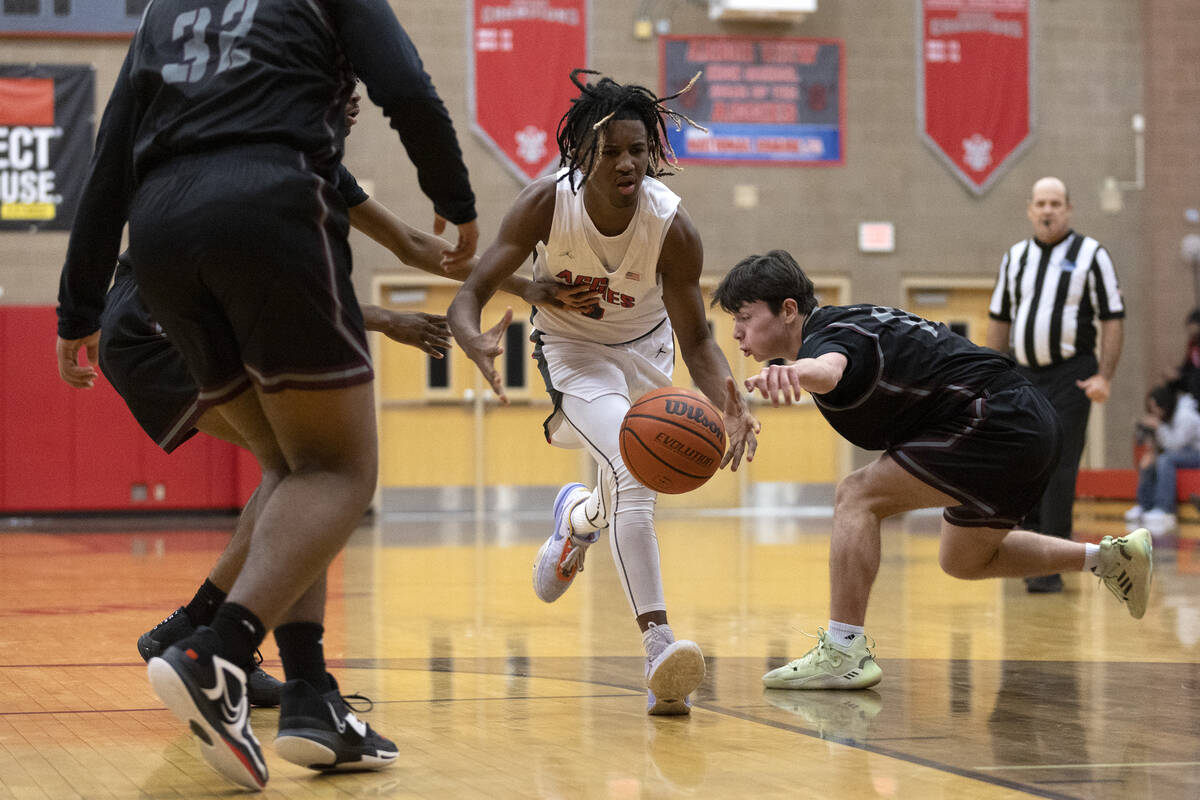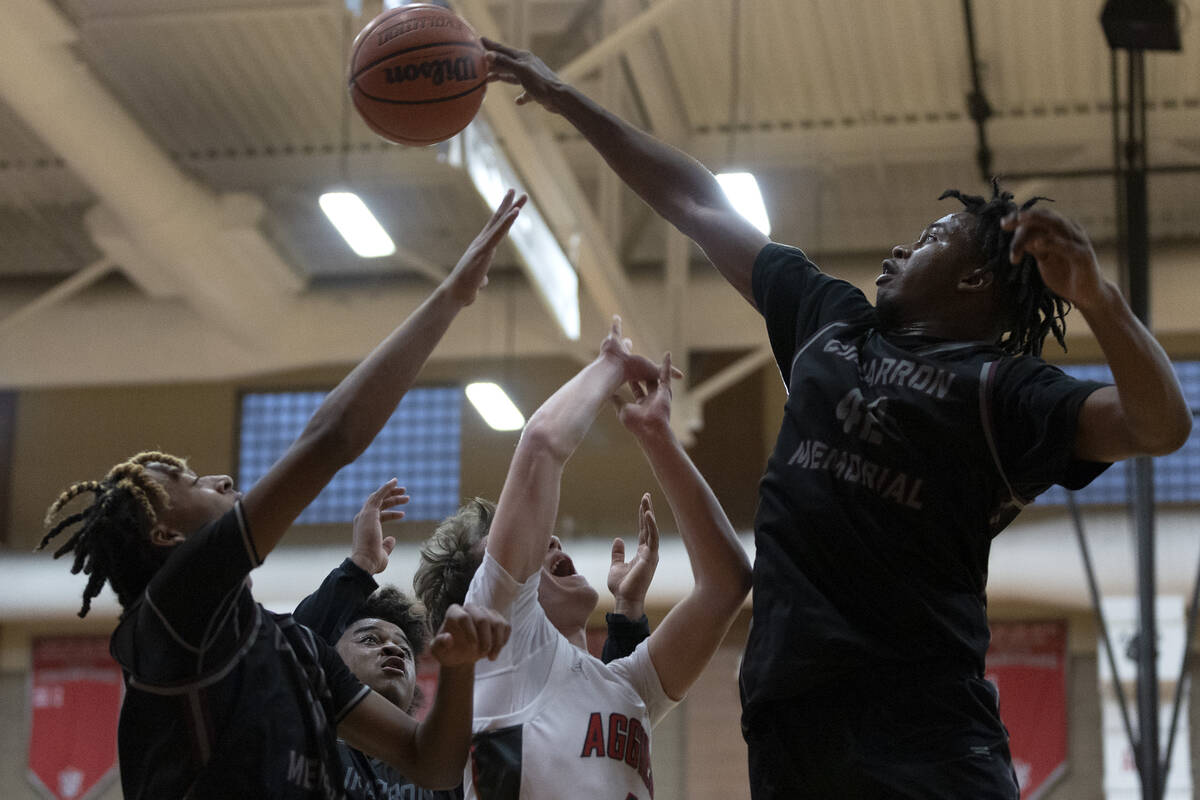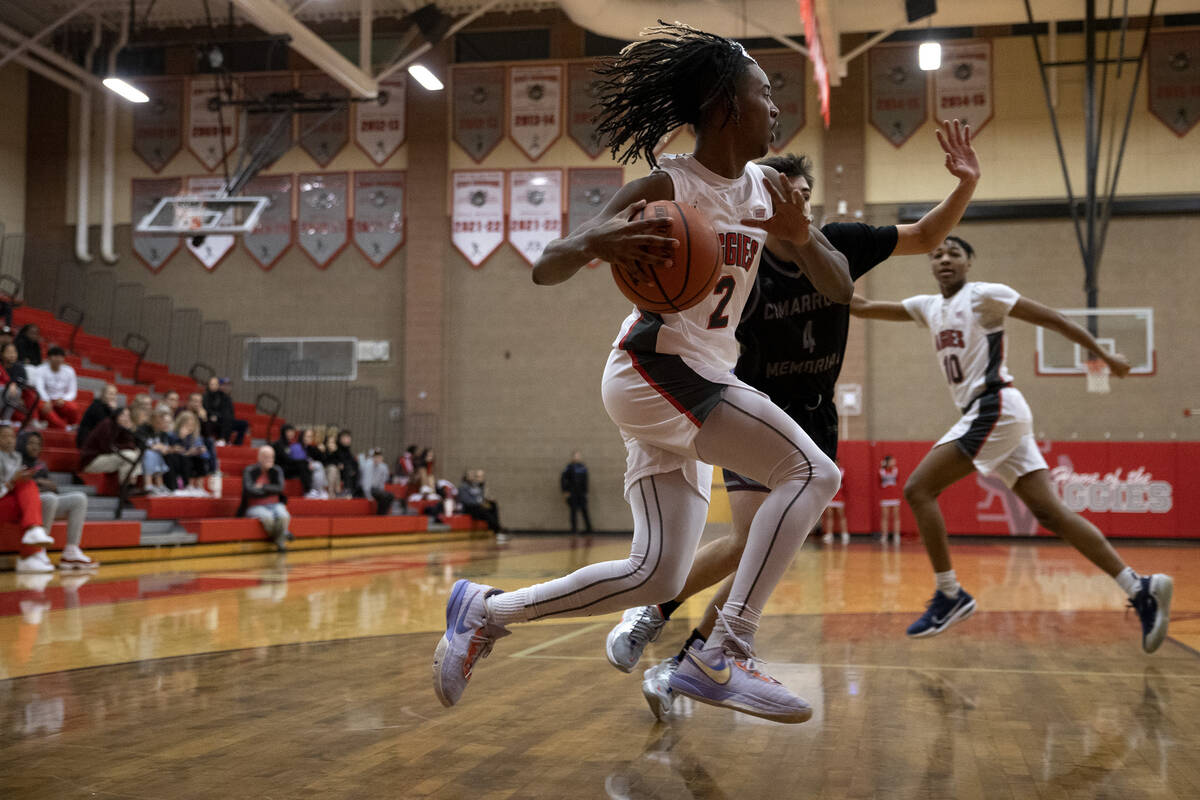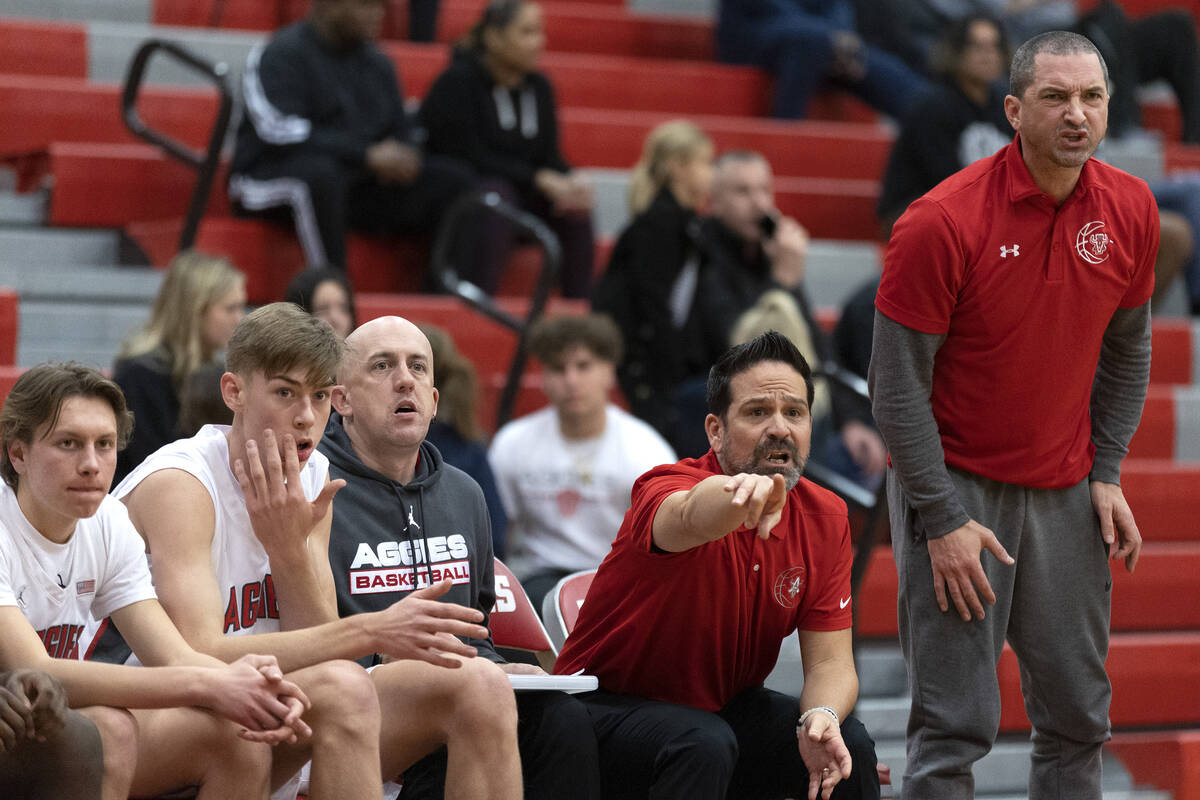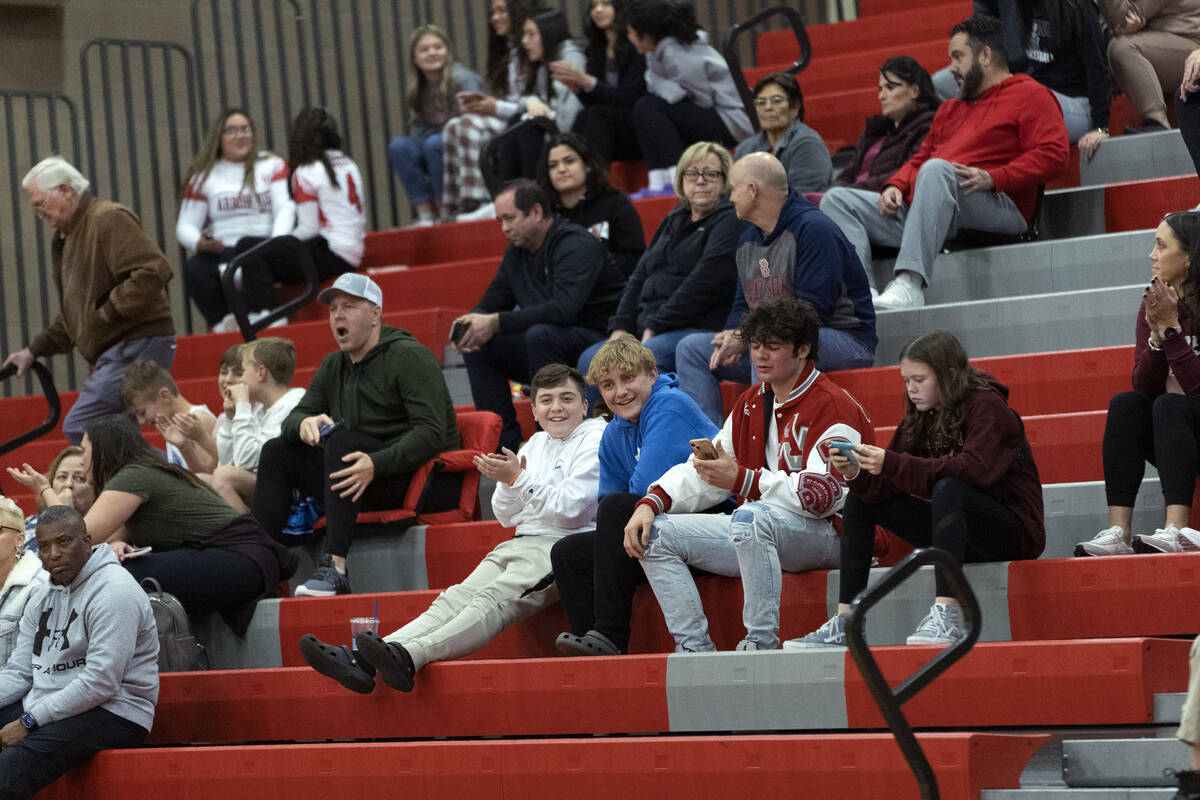 It was chilly in Arbor View's gym Tuesday night as many spectators didn't bother to remove their jackets. But the air temperature was nothing compared to the teams' arctic shooting to begin the game.
Airballs were more common than made shots early as the Aggies and Cimarron-Memorial combined to go 1-for-17 in the first quarter.
Arbor View finally made a few shots and turned up the pressure on defense on the way to a 45-34 win over the Spartans.
"It was a struggle for sure," Arbor View coach Dustin Clayton said. "Brutal. Hard to watch."
Clayton's team trailed 4-0 after one quarter and 17-12 at the half before finally getting on track. The Aggies forced 11 turnovers in the third quarter and turned them into nine points to spark the offense.
"I think our guys pressure on defense and picking up full court and a little bit of trap action helped us, got us going," Clayton said. "And we also started to attack downhill and get in the paint, which we didn't really do in the first half. We just settled for outside 3s."
Sophomore guard Tremmell Darden helped key the surge in the third quarter with six quick points, including a bucket on an inbound pass from Sebastian Knox that gave Arbor View its first lead at 21-19.
"He's been playing great for us," Clayton said of Darden, who had nine points off the bench. "The last three or four games prior to this we've been down a couple starters. So he's been stepping in and getting a lot of minutes and playing well."
Junior guard Maximus Romero missed his first four shots but got into a groove in the second half, scoring all 15 of his points. He nailed a 3-pointer from the right corner to close out the third quarter on a 14-1 run, then hit another 3 from the top of the key with 7:50 to play to push the lead to 33-20.
Romero had missed the previous two games with a shoulder injury.
"That was his first game back," Clayton said. "So he was a little rusty for sure that first half."
Jalen Dickel added eight points and four rebounds, and Ridge Adams had seven points and seven rebounds for the Aggies (14-1), who have won eight consecutive games. Arbor View has one more tuneup before returning to Class 5A Southern League play next Thursday against Canyon Springs.
"The kids have been really locked in on the defensive end the last week or two," Clayton said. "If we can get the offense going and get both sides of the defense and offense rolling, then hopefully we'll surprise some teams in the league. But if we don't get stuff going offensively like you saw tonight in the first quarter … then the 5A is going to be brutal like it was last year."
Gerald Patterson had 12 points and seven rebounds to pace Cimarron (5-9).