February 28, 2013 - 10:59 pm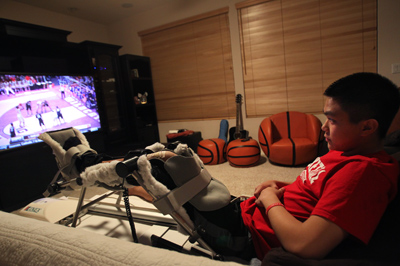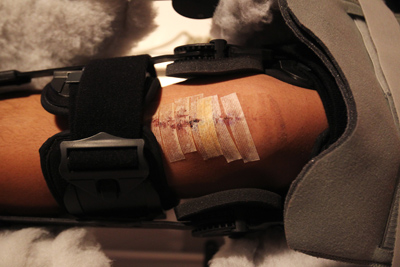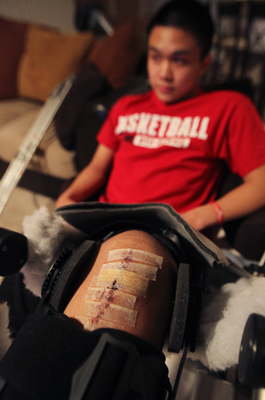 Justin Yamzon was supposed to be in Canada this week doing missionary work with his Lake Mead classmates.
Instead, the standout point guard spent the past couple of afternoons at doctor's appointments formulating a schedule for the early stages of his rehabilitation.
"Bad timing," Yamzon said of the school trip, although he just as easily could have been talking about the injury to his left knee.
Yamzon was on pace to become Lake Mead's all-time leading scorer and had the Eagles on track for their first state tournament berth since 2010 when a torn anterior cruciate ligament cut short his promising senior season.
Now, Yamzon is aiming to be healthy in time for his freshman year at Division II Brigham Young-Hawaii.
"At first there was a lot of frustration, why it had to happen during that one game, on this one night, on that one play," Yamzon said. "It's difficult not having the opportunity to play for a state title. At the same time, I've accepted it. It is what it is, and there's nothing I can really do about it."
The 5-foot-7-inch Yamzon was leading the area in scoring at 30 points per game when he was injured in the third quarter against Agassi Prep on Jan. 25. Yamzon said he was going in for a layup after a steal when he was clipped from behind and landed awkwardly under the basket.
"He had to take bumps and bruises all year, and he usually popped right back up," said Yamzon's mother, Karen, who is also Lake Mead's girls basketball coach. "When he was lying there for a certain amount of time, I had a gut feeling this one wasn't going to be a good one."
Said Justin Yamzon: "I knew it was something. I just didn't know how bad."
Lake Mead went on to beat Agassi Prep 49-42 and won its next two games without Yamzon to remain in second place in the Division III Southern League behind eventual state champion Lincoln County.
However, the Eagles lost their final three regular-season games and then soundly were beaten by Agassi Prep 50-35 in their postseason opener Feb. 15.
Had Lake Mead defeated Agassi, a team it beat twice during the regular season, the Eagles (20-7) would have advanced to the state tournament for the first time since losing in the 2010 Class 1A championship game when Yamzon was the starting point guard as a freshman.
Yamzon admitted he is "still kind of bummed out" he wasn't able to guide the Eagles back to state.
"It stinks because I feel it should have been us, but woulda, coulda, shoulda," Lake Mead coach Jeff Newton said. "It's part of the game, but it would've been nice to go to the playoffs full strength and see what happens.
"It's a tough one to let go of, especially like that."
Yamzon, who underwent surgery Feb. 12, wears a bulky, immobilizing brace and will be on crutches for at least the next month. For the first stage of his rehab at home, he has been using a continuous passive motion machine, which gently extends the knee joint and helps prevent scar tissue from forming.
"I was more mad than he was," Justin's father, Jesse, said of the injury. "If it was me, I'd be mad at the world. With his maturity, how he's handled everything is amazing. I'm not sure I could say that I would be the same way at 17."
The Yamzons and Newton said the initial concern after the injury was whether Justin would lose his scholarship to BYU-Hawaii.
Once the school in Laie, Hawaii, confirmed it would honor his scholarship, Justin Yamzon said he didn't want to postpone his surgery, even if it meant missing out on traveling to Canada.
Basketball practices begin in October, giving Yamzon approximately eight months to rehabilitate the knee before the start of the Seasiders' season.
"I thought I had a good career. I don't have any regrets," Yamzon said. "I would love a shot at a state title, but I'm happy with how things went. All in all, I wouldn't change it."