Chargers not worried about step up
November 23, 2016 - 7:09 pm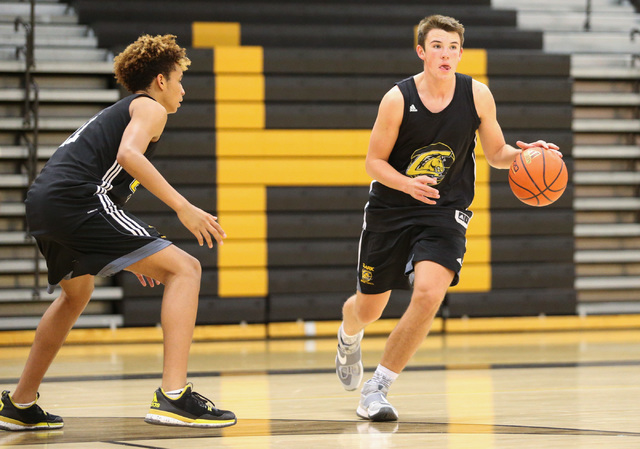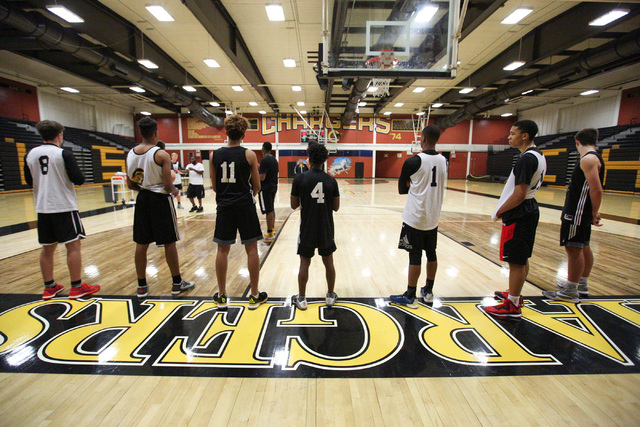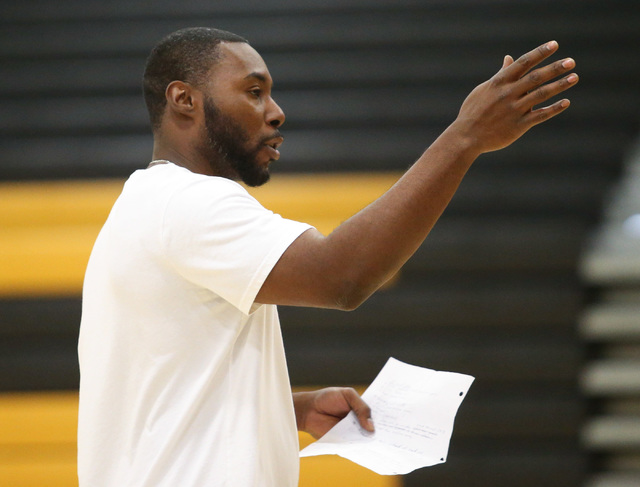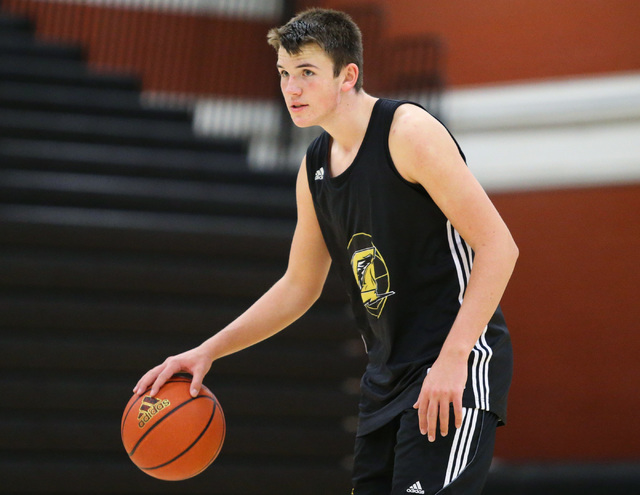 New Clark boys basketball coach Colin Darfour is well aware of the dubious expectations that accompany his job title.
"I'm not even going to lie, they expect us to beat Gorman," Darfour said. "Every day, we have to come to practice with the focus: We want to beat Gorman-level teams and better."
Certainly no small task, but one the first-year head coach believes is in reach for Clark, which won the last three Division I-A state titles.
The Chargers made the leap from Division I-A (now Class 3A) to Class 4A, and will be playing in the Southwest League this season alongside perennial power Bishop Gorman, which has won the last five Class 4A state championships.
Clark's core is young — the Chargers will play six sophomores and three juniors. But Darfour says he expects to be competitive at the 4A level right away.
"I've never coached a team this young at the varsity level," said Darfour, who spent the last five seasons at Mojave and is replacing Chad Beeten.
"Most teams that are this young, they would be expecting to struggle right now. … With this group, we expect to compete immediately. … These guys have been playing basketball for a long time."
Darfour doesn't want to modify the culture too much and said he was impressed with the chemistry and work ethic his players have displayed in practice so far.
But he does want to change the way the Chargers play.
"What I wanted to do is get the team playing a little faster, playing an uptempo style," Darfour said. "We have a lot of players that are extremely athletic. Extremely talented. Extremely fast. So I felt like it might be a good thing if we ran a little bit more."
Clark will be a little more aggressive on defense, perhaps trap a little more in the half court in order to force turnovers and jump-start the fast-break, where he expects his players, who, on average, stand about 6 feet 5 inches tall to thrive.
"We have a lot of athletic guys," junior wing James Bridges said. "I think the style of play is going to work great."
Sophomore wing Ian Alexander said there was an initial adjustment period, but noted the unselfishness of Clark's players has helped them adapt to the new style.
"We have the chemistry. It's all of us connecting to one person," Alexander said, "so it's not really that hard."
Alexander, a key rotation player on last year's state championship team, said he isn't' worried about Clark's youth and expects the Chargers to be very competitive at the 4A level.
Like a number of Clark players, he's excited for the move.
"We've been waiting about it for a while. Growing up watching Clark … they always were talking about moving up. So the adjustment is going to be cool and exciting. I think we'll compete."